What comes to your mind when someone mentions a quick yummy seafood meal? Canned tuna, right? It is one of the most popular seafood in the US.
With such popularity, there are inevitably going to be some wolves in the sheep's clothing. To find the best-canned tuna, first, you should be aware of the brands known to sell unhealthy and destructively obtained tuna.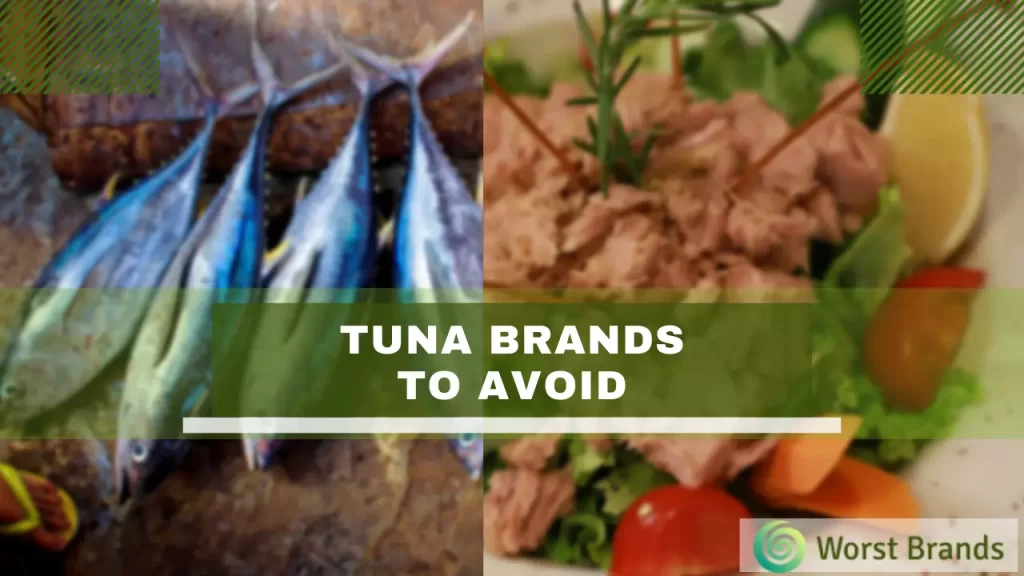 Related:
To help you out, we have listed some of the worst tuna brands to avoid if you love seafood and ocean animals.
And to help you out a little more, we have also mentioned a few of the best tuna brands at the end. Now, without further ado, let's dive straight into it.
List of 5 Tuna Brands to Avoid
1. Starkist
Starkist is owned by one of the largest shareholders in the US. However, Starkist itself is a very popular brand.
But, there is a reason that we have included this brand in our list of the 5 tuna brands to avoid, and that though on the top.
The biggest problem with Starkist is that it sells dirty and cheap quality tuna. This, in reality, is not acceptable. Who would like to have tuna that is not healthy at all? No one, we know, right.
Let's go through the overall flaws of Starkist.
Reasons to Avoid
Unsustainable
A bit too watery
May cause health issues
2. Bumblebee
As compared to other tuna brands, Bumblebee products are preferred by most customers. However, it cannot be said for all its products. And Tuna wrapped in soybean oil is one of these items.
There is no problem with the ingredients; they are all very simple. But the main problem is adding soybean oil alongside the sea salt and vegetable broth.
Soybean doesn't offer any health benefits like olive oil does because it is unsaturated oil. Apart from this, Greenpeace also recommends avoiding this brand's greenwashing. The company was also accused of possible human and animal rights violations.
Before we move on towards the next tuna brand, let's first have a brief look at the general issues.
Reasons to Avoid
Use of unsaturated oil
Unsustainable
Uses destructive methods
3. Chicken of the sea
The next brand that we would like to talk about is "Chicken of the Sea." It is the third-largest tuna brand in the US. This brand is one most readily available tuna brands in the market. However, it doesn't mean that it is one of the best options.
The brand claims to provide sustainable products. But if you look at their website, you'll find that their methods to catch tuna are destructive to the ocean.
Moreover, the brand is accused of risking their worker's life to fill their tuna cans. Let's take a look at the overall drawbacks of this brand.
Reasons to Avoid
Unsustainable
Uses destructive methods
Human right violation
4. Kirkland
Costco's house brand is famous for providing high-quality tuna with no preservatives and fillers.
However, there have been some issues with this brand. In 2017, Kirkland was ranked as the nine worst tuna cans.
If you are concerned about the animals of the ocean, then you should avoid this brand as the tuna used by this brand is also caught by destructive methods.
Let's take a look at the cons of the Kirkland canned tuna.
Reasons to Avoid
Irresponsibly caught tuna
High mercury content
Not pure tuna
5. Walmart's
Walmart is one of the largest retailers in the US. It is famous for selling potentially unethical and destructive tuna.
Walmart takes its tuna from companies that don't supply sustainable and ethical tuna. By getting tuna from such companies, Walmart is indirectly supporting ocean destruction.
Also, it has failed the Greenpeace rating due to its unsustainable tuna and labor concerns. Let's take a look at the overall cons of this brand.
Reasons to Avoid
Uses destructive methods
Inhuman working conditions
Not pure tuna
So, these were 5 of the tuna brands that you should avoid. Now that you know about the worst tuna brands, how about we tell you about a few of the best ones as well?
5 Most Reliable Tuna Brands
Let's look at 5 of the best tuna brands that you should try if you are a tuna lover. Let's get started.
1. Wild Planet
Bring the original sea flavors to your plate with these tuna fish cans. Whether albacore or skipjack, this brand has a huge variety of canned tuna to offer. Moreover, the tuna is packed with olive oil.
What differentiates Wild Planet from other brands is that the former uses only sea salt to preserve its fish. These cans are free of water, oil, or any other filler.
If you are an environmentally conscious person looking for tender and fully flavored tuna, then Wild Planet is the brand you should go for.
2. Safe Catch
Safe catch has a comprehensive collection of high-quality seasoned tuna cans from habanero-mint to citrus pepper and chile-lime. This brand is popular for the production of low-level mercury fish.
Moreover, the tuna used by Safe Catch is caught without using any destructive methods. There is no added oil or saltwater in these cans, and you can eat them directly from the can, as a side dish, or however, you like.
3. Ocean naturals
One of the world's largest tuna dealers owns Ocean Naturals. This brand only uses non-destructive methods to catch tuna.
Ocean Naturals is known for producing simple canned tuna packed with just water or olive oil. Moreover, Greenpeace has awarded this brand with a "Green" label rating.
4. 365 Everyday Value
The tuna used by this Whole Food store brand is responsibly caught without using any destructive fishing method.
It is also famous for providing 100% sustainability canned tuna. Also, they are packed with water and have a low quantity of sodium.
5. Oritz
Oritz is one high-quality producing canned fish. Whether you want anchovies, mackerel, or tuna, Oritz offers almost every variety of fish. Oritz tuna is packed with olive oil and is very delicious and full of flavors.
Unlike other fish products, these canned tunas have a very distinct and fresh smell. You can have them however you like. They don't leave any aftertaste.
Does canned tuna go bad?
Canned tuna is a staple for many people on their lunch break. One of the most common concerns around canned tuna is how long does it last?
The optimal length of time for canned tuna to be consumed is 3-4 months from the date that it was canned. However, this also varies depending on the type of can that you are using. If you are uncertain about your product's expiration date, you should always check the package and follow any instructions listed there to make sure that your food stays safe and fresh.
Frequently Asked Questions
Can you eat canned tuna after the expiration date?
The answer to the question is, "no, you should not eat canned tuna after the expiration date." The reason is that fish has a high risk of spoilage and thus can be dangerous to consume after the expiration date.
How long tuna can last in the fridge?
Tuna can last in the fridge for up to two days. However, the quality of the fish will deteriorate as it sits longer. For best results, eat within one day of purchasing.
Final Words
So, these were a few of the worst tuna brands that you should avoid if you don't want to end up hating tuna. The brands that we have mentioned were quite popular. However, if we look at these in detail, they have certain drawbacks as well.
And that is why I decided to compile them all together to bring you the five tuna brands to avoid that are not good enough to try.
During our research, we discovered that the majority of these companies caught their tunas using techniques that were harmful to marine life. Moreover, they also had some ingredients that were not that healthy for our skin.
Before you shop some canned tuna, make sure to cross-check all the cons we discussed. Also, for your convenience, we have mentioned some of the best tuna brands.
If you are not sure which one to buy, you can try any of the brands that we have mentioned later in the article.
If you think we have missed any brand that should be included in our list, we would be glad to know your thoughts.
Note: A whole brand can never be considered worse. However, certain aspects or products of those brands might gain much negative feedback, which is why people categorize those as the worst tuna brands. The brands that we have mentioned in today's review are not based on our personal preferences. Instead, today's review is solely based on consumer reviews. So, there is a possibility your choice and opinion may differ from our post.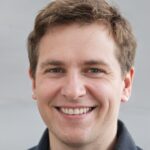 Steven Settles is a professional content writer with over 7 years of experience in writing for different niches, including brand reviews, technology, fitness, and more.
Currently, he is working as a content writer for WorstBrands, where he provides insightful reviews of different products, including home appliances, outdoor gear, fashion, and kitchen products. In his free time, Steven enjoys traveling and exploring new places.