Research has shown that "fake meat" attains all the requirements of fiber, iron, vitamins, vegetable protein extract, and so on.
As they are mostly plant-based meat, they are likely to be healthier than real meat because plant-based nutrients come with less saturated fat and calories naturally.
So if you are a vegetarian, you must be looking for some fake meat brands. We have researched through a vast range of sites and stores out there in the market to give you some best options.
So without further delay, check it out!
Are Fake Meat brands good?
Yes, Fake meat brands are quite popular today. There are many different types of fake meats that are made from plant-based ingredients like tofu, seitan, or even beets.
The reason why they are so popular is that they are healthier alternatives to beef, chicken, or pork, and they're better for the environment.
However, fake meats are made using plant-based proteins, which are generally not very nutritious. So, unless you are vegan or vegetarian, we would recommend against consuming them. Most Vegan meats have a texture similar to meat, but they don't contain any nutrients or vitamins that make up real meat.
Fake meat can be a health hazard in some cases, as some vegan meats may contain animal-based ingredients like gelatin or casein, which can lead to food poisoning if consumed.
Therefore always look at the ingredients and read consumer reviews before buying any brand.
List of Fake Meat Brands
Let's have a look at some of the top-selling vegan meat brands in 2022
1. Beyond Meat
The first brand on our list is from the United States. Mostly, it comes only in the form of patties but tastes better than most of the other brands. Beyond meat is 100 percent soy and gluten-free.
Besides only 14 grams of fat per serving, it includes 20 grams of protein to stay compatible with the real meat. Sodium, calcium, and potassium are other major nutrients in their composition.
It has earned quite the best reviews by the users for its taste. However, Beyond Meat doesn't include peanuts or tree nuts, but just pea proteins.
Microwaving, boiling, or deep-frying is not recommended by the company and is better to use within three days after opening.
2. Amy's Kitchen
This brand produces varieties of fake meat meals from rice to vegetables. The new Korean-inspired Bibimbam contains only 10 grams of fats per serving.
It is cooked with organic brown rice, organic spinach, organic barley, and many other healthy nutrients. Another product of this brand, Quinoa, has only 4.5 grams of fats and includes black beans as its major ingredient.
Amy's Soup is also the company's major product that has got everything to be able the best vegan option.
So if you are looking for varieties of vegan offerings, including gluten-free and non-GMO soy foods, Amy's kitchen might be the best for you.
3. Impossible Foods
Impossible Foods offers burgers, sausage, nuggets, meatballs, and porks, cooked without real meat. This vegan meat brand includes the top competitors in the market for fake meat.
All of the products are made up of plants to meet all the protein, iron, and vitamins requirements. In addition, it adds sunflowers, coconut oil, soy protein, and water to its products.
On top of all, impossible foods also add natural flavors to give an authentic taste like ground meat.
There are also 19 grams of protein in one serving. Don't let its products open or un-frozen for more than three days.
Chicken nuggets are only made up of plants ingredients and are packed with soy protein and plant proteins as well.
4. Boca
Another reliable name for the fake meat brands is Boca, which comes with low calories and less saturated fats.
This brand also comes with various offerings, including nuggets, patties, lasagnas, and toppings for pizza. Boca frozen products are super easy to make and have earned specifically perfect ratings for this reason.
A vegetarian burger of Boca contains only 6.6 grams of carbs, 4.4 grams of fats, having 11 grams of protein.
Adding more, it is free from all types of glutens, preservatives, soy, and nuts, giving all the natural ingredients. Boca chicken nuggets have 14 grams of protein in their per serving.
5. Gardein
Gardein was founded in 2003 to provide products free from all types of meats. Talking about its public reputation, almost all of Gardein's offerings have earned 4+ ratings from the customers.
Like Boca, this brand also gives the great convenience to make delicious dishes. The beefless ground crumbles have 18 grams of proteins and only 120 calories in one packet of 13.7 oz.
It also has some filets options but without fishy composition. Gardein has amazing natural flavors to give a mouthwatering smell and taste.
6. Tofurky
Tofurky fake meat contains wheat and soy, but it has many other things to be in the competition. The most liked products of this brand include chorizo-style ground beef and oven-roasted deli slices.
With a fine amount of protein, it includes canola oil, natural flavors, calcium lactate, and 0 gram of cholesterol. Moreover, one serving of deli slice has only 3.5 total fats and doesn't include saturated fats.
Tofurky burgers contain 19 grams of protein in one serving, being a perfect source of potassium and calcium. Adding to history, this brand started its deliveries in 1980.
7. Lightlife
Lightlife has been working for more than 40 years to deliver meat alternatives. It includes all types of fake meat like hot dogs, burgers, and deli slices. Veggie dogs and plant-based burgers are top-selling products of this brand and are compatible with other top brands.
Tempeh is also the plus point of this brand, consisting of organic soybeans, water, and brown rice and is made up of the fermentation process.
6 oz packet of smoky bacon tempeh comes with 12 grams of protein, vegetable oil, egg-free mayonnaise, and many other healthy ingredients to make the best meat alternative.
Following the wide variety of foods, it adds in the top names of fake meat.
8. Quorn
The United Kingdom's brand was founded in 1985 to provide a range of plant-based meats. Quorn adds mycoprotein, derived from a natural fungus, to give the rich amount of fibers and protein in almost all of its products.
Meatless chicken nuggets and meat-free mince are the top products of this name. In addition, minces come with incredibly healthy nutrients, containing 13 grams of proteins, only 1.7 grams of fats, and 2.3 grams of carbs in its per 100 grams serving.
It is also soy, wheat, and gluten-free.
9. Meatless Farm
Not too old, but a good competitor in the fake meat market is Meatless Farm which was founded in 2016. Like most other top brands, it offers a range of plant-based products like burgers, mince, chicken breast, sausage, and hot dogs.
All of the products are rich in proteins, gluten-free, and good sources of fibers.
The product, quarter pounder burgers with all the requirements you are for. It includes pea protein as its major ingredient and doesn't contain soy, wheat, or gluten.
Moreover, 100 grams serving has 16.8 grams of protein and 4.5 grams of fiber.
10. Sweet Earth
Founded in 1978, Sweet Earth's name on our list makes a variety of plant-based meats. Along with all other types of offerings, Sweet Earth also delivers Plant-Based Pizza.
The Chicken Bacon Pizza contains 16 grams of protein and provides a rich amount of iron, calcium, and potassium. From plant-based chicken items, mindful chik'n strips alone contain 18 grams of protein in their per serving and have zero cholesterol.
It also doesn't include gluten or wheat in its composition. But the important thing to note is that some of the other products of Sweet Earth contain wheat and soy-1.
Related:
Conclusion
You must be suspicious about your diet if you are a vegetarian. A wide range of products and brands exist in the market with fake meat meals, but you should consider your requirements first.
Don't forget to check the allergen ingredients like wheat and gluten if you are susceptible.
I hope this post on Fake Meat Brands has helped you pick the right product. If you have any queries leave a comment below.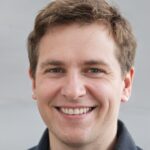 Steven Settles is a professional content writer with over 7 years of experience in writing for different niches, including brand reviews, technology, fitness, and more.
Currently, he is working as a content writer for WorstBrands, where he provides insightful reviews of different products, including home appliances, outdoor gear, fashion, and kitchen products. In his free time, Steven enjoys traveling and exploring new places.