Who doesn't want to enjoy digging into a plate of fries and munching on some hot wings? After all, comfort food is a mood saver any day. But, we know the thought of it being fried keeps you from doing so.
That is where air fryers come into play but getting your hands on the worst air fryer that adds more to your worries can be a deal-breaker.
If you are worried about how to stay away from barely functional air fryers, don't worry because we have got you all covered
In this article, we have mentioned a few of the Worst Air Fryer Brands you should avoid.
So, you'll be saved from wasting money on an air fryer that will be nothing more than a decoration piece on your kitchen slab.
Also Read:
How To Spot The Worst Air Fryer Brand?
The worst air fryer brands are those that are not user-friendly, are not durable, and heat up, resulting in an explosion.
So, the best way to identify the worst air fryer brand is:
Check Reviews and Complaints
Search if it has a comprehensive user manual
Look at the Warranty it offers
Compare prices with other competitors
Check if it heats up upon slight usage
List of Worst Air Fryer Brands to Avoid:
As per our team's research, the worst Air Fryer Brands are Anko, Tefal, Mistral, Breville, and Prinetti. Because they exhibit uneven heating, are not durable, catch fire, are inconvenient to clean, and are noisy.
Let's have a detailed look at these brands and see why you should avoid them.
1. Anko:
If you are an avid shopper of Kmart, there are high chances you must've come across their Anko appliances. But is it worth your attention? Let's look into the reality.
Firstly, the built quality is disappointing. Their air fryer's oven baskets are not locked with the catch tray compartment, leading to burns as the hot catch tray can fall on you.
Not just that, inserting the basket is hard once it gets heated up. Now, how are you supposed to cook multiple foods in a short time without the basket getting in?
Plus, one big bummer is the uneven heating they offer. Customers said they had to compromise on eating food burnt on the outside and uncooked on the inside. What a terrible thing to experience with an air fryer!
Their sub-par quality is visible in the steel part of the handle getting rusted. Also, the enamel of the basket keeps wearing off.
If the sub-standard quality wasn't enough to paint the brand badly, let's talk about people's dangerous experiences.
There were multiple instances where the air fryer caught fire. One woman mentioned that the air fryer's heat damaged her stone benchtop.
You sure do need to keep away from this one to stay safe, folks!
Also, the air fryers are large and heavy, which means they are challenging to handle. Nobody loves an appliance that occupies a lot of their kitchen slab.
Reasons to Avoid:
Holes in basket
Basket rim edges are sharp
The tray can fall on you leading to burns
Uneven heating
Low quality
Catches fire
Occupies a lot of space and bulky
Related Article:
2. Tefal:
They started with the idea of making cooking simpler and introduced a stellar product, the "Non-stick pan." Then, they moved on to having multiple appliances under their belts, like other cooking appliances and irons.
Let's unveil the truth behind these products, and why they are included in our Worst Air Fryer Brands list.
The "Tefal Easy Fry Precision Air Fryer" caught a lot of negative light. One major problem was the inability of this air fryer to cook food evenly like all the other worst air fryer brands.
Some reviews say that the air frying chips option in auto mode only worked for frozen chips. What to do with unfrozen chips, then? It's not like people will shift to using frozen chips only.
Plus, the basket of their air fryer had holes in it. If someone is cooking a sauce, how will that be cooked? What a faulty piece of kitchen appliance!
It also has a clanging noise while it is turned on. People figured it was due to a nut falling from its fan and had come undone into food. Nothing can be more frightful than seeing a nut on your plate.
Also, it doesn't have a rotating arm, so you have to flip the slides of the tray to ensure all sides of the food get heated up.
It takes a lot of time to cook food, and bits of coating fall into the food. Plus, it's not user-friendly as the air fryers have tiny icons.
Reasons to Avoid:
The exhaust fan gets dangerously hot
The air fryer stops working within months of usage
Digital display dies
Some food stays undercooked
Doesn't work on unfrozen chips
Noisy
No rotating arm
Tiny icons that are difficult to read
3. Mistral:
Mistral's brand name means wind. Like wind spreads all over, it has spread from Australia and Asia with its extensive appliances range.
It offers so many things, but it's not necessary that everything is of top-notch quality. So, let's look into what quality lies behind their air fryer range.
Their "Mistral 3.5L" air fryer has tarnished its reputation the most. This one heats up but not in a way that helps us.
It gets hot if you touch it after it is turned on, which indicates the heat removal mechanism is very poor.
In addition, customers reviewed this as inconvenient to clean. They said it gets packed with grease or oil since you can't clean it immediately when it's hot, so these remains stay.
Some mentioned that cooking meat like pork and steak is unsuitable because the splatter will cover the air fryer.
This splattering will include the area around the fan too. As a result, eventually, it renders the air fryer useless.
Plus, a film of black non-stick plastic covers it. This film gets scratches with minor cleaning too. Scratches on a non-stick plastic cover mean some material wears apart, which can be toxic.
Taking food out of the loosely fitted bottom tray can result in the whole tray falling over you.
If a hot tray does not tightly fit other parts, it will fall when touched. Why will a brand not think that way?
Another major let-down was the smoke it gave off. The customers had to open doors and windows to get the bad air out.
Not just that, there were reports of exploding too. This sounds too alarming to us!
Reasons to Avoid:
Not durable
Heats up
Inconvenient to clean
Splattering of food
Scratches on non-stick film
Dangerous for health
4. Breville:
Breville delivers kitchen products in more than 60 countries. They have earned a lot of recognition through inventing the iconic sandwich toaster.
So, why it is included in Worst Air Fryer Brands. Let's look into their expertise in air fryer range.
Mostly, the complaints were regarding their control panels giving a hard time to users. They were hard to turn and not well-explained in the manuals.
Another major drawback of using their air fryer is that some components are not dishwasher safe. Avoid this brand if you want to skip fretting over cleaning the components yourself.
Plus, it takes a lot of time for the air frying to happen. Think about being tired by night, and you have to tolerate this slow air fryer to get your food ready.
Some customers complained about getting their orders in a damaged condition.
They said the packaging was okay, which meant that the product came dented by the factory. At least they should be careful about sending dented air fryers before anything.
One of their oven with air frying options also said, "Do not use for foods that drip."
Now, who keeps separate air fryers for dripping food and non-dripping food. Ain't nobody got that much time.
Reasons to Avoid:
Caught fire
Not user-friendly
Some components are not dishwasher safe
Take a long time to air dry
Dented deliveries
5. Prinetti:
It offers as many as six pre-set cooking functions in its air fryers. They also include sensor touch panels to make their products convenient for users. But, are these features of any help?
To be specific, their "3 Liter Digital Air fryer" has many defaults. Firstly, people complain that the plastic components melt. So, it smells like burnt plastics too.
Plus, people say food sticks in their variants. Imagine losing some food and cleaning the air fryer with sticky remains too.
Some other malfunctions include the air fryer touch screen not working and time settings going out of order.
Buyers reviewed it as a total waste of money since they couldn't even operate it due to the panels being out of order.
The screen has a dim light, making it even more difficult to use. What do you expect from a brand that doesn't even show clear information for you to use?
Apart from the dim light, the screen cracks without someone causing it any harm. Isn't it an accurate depiction of low-quality components?
Plus, it takes forever to get heated. Frying drumsticks can result in a long tiresome task.
They have a flimsy structure as the drawer keeps falling out of place. The air fryer without an adequately fitted drawer seems useless.
Reasons to Avoid:
Burnt plastic-like smell
Food sticks to the air fryer
Control panels out of order
The screen is not bright enough to be visible
Doesn't heats up easily
Flimsy structure
Conclusion:
Having a healthy relationship with food is a favor you could do to yourself. We don't want you to stop striving towards a healthy lifestyle and suffer by eating bland food in the name of diet.
But, it's essential to avoid the ingredients like oil which do more harm than good.
So, to ensure you don't stumble upon a wrong brand that brings you back to where you started, we mentioned some Worst air Fryer Brands that you should avoid.
Get ready to be a better version of yourself with flexible eating. Here's a pro-tip, be mindful of your portions, and you are good to go.
You may want to read: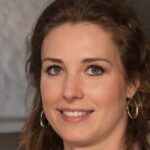 Crystal Hafley is a dedicated writer and content creator for WorstBrands, where she specializes in writing insightful reviews about kitchen appliances and fashion products.
With her expertise, Crystal provides readers with accurate and reliable information to help them make informed decisions about the brands and products they use every day. When she's not researching or writing, Crystal enjoys cooking and exploring the latest fashion trends.