We all know the joy of waking up to the smell of freshly baked bread. It's one of life's simple pleasures; a good bread maker can make it a daily reality. But not all bread machines are great.
Some just don't rise to the occasion, leaving you with a dense, doughy mess instead of a light, fluffy loaf.
Today, we'll talk about some of the worst bread makers to avoid and give you some tips on how to choose a reliable bread making machine.
Common Issues with Bad Bread Makers
Bad bread makers often share several common issues. They may produce unevenly cooked or poorly textured bread, be difficult to use, have a short lifespan, and be noisy during operation.
Additionally, they may lack important features such as a fruit and nut dispenser, a large viewing window, and detailed instructions.
Worst Bread Makers to Avoid
Based on personal experience and user reviews, Sunbeam BM4500, Breadman Tr520, and Breville the Baker's Oven BBM 100 are the worst bread makers to avoid.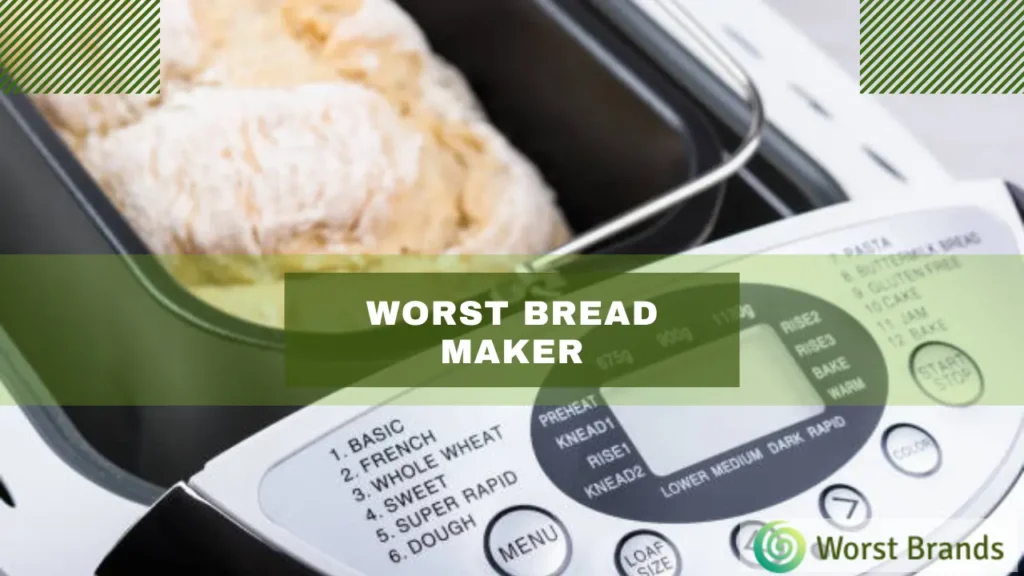 Sunbeam BM4500
Price: $199
User-friendliness Score: 58%
First on our list of bad bread makers is the Sunbeam BM4500. Although it is not the absolute worst, it leaves much to be desired.
The machine struggles with making rye bread and has an overall ease of use score of just 58%. Plus, it's quite noisy when making and kneading bread.
Smith & Nobel Multifunction SNBM420
Price: $150
User-friendliness Score: 63%
This bread maker has a variety of pre-set programs and 3 loaf sizes, but it falls short in several key areas.
It scored just 63% when our team assessed the finished product of multigrain bread made from scratch.
The machine also has a small viewing window and no fruit and nut dispenser. It is very noisy during the mixing and kneading process.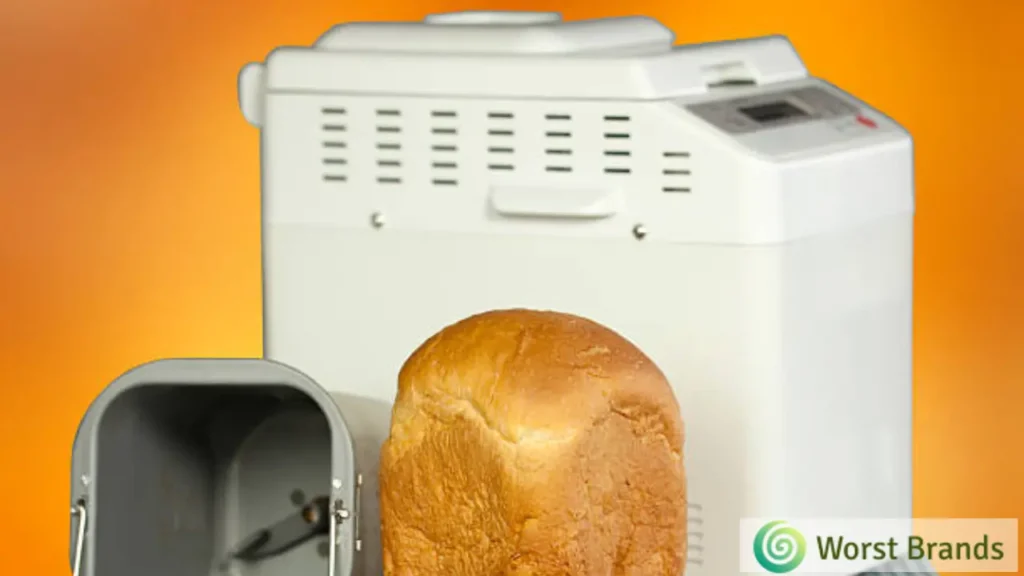 Breadman TR520 Programmable Bread Maker
Price: $120
User Friendliness Score: 68%
The Breadman TR520 Programmable Bread Maker turned out to be a huge disappointment. Despite its promising product description, it fell short on multiple fronts.
The instructions were complicated; the control panel was almost impossible to read due to the white text on a yellow background and the subpar bread quality.
When I tried to make the first simple white loaf, it turned out heavy and dry despite following the instructions precisely.
Some users have also complained that the machine overbaked the loaves on all settings, forcing them to complete the baking process in their oven.
In short, the Breadman TR520 does not deliver on its promises, and I would advise avoiding this bad bread making machine.
Investing a bit more in a machine that can do the whole job independently is better.
Breville the Baker's Oven BBM100
Cost: $180
User-friendliness Score: 73%
This is one of the cheaper models from Breville, which also scored the lowest of the bunch. It was even outscored by a Kmart bread maker, costing less than half the price.
It scored just 60% for the multigrain loaf made from premix and was found to be noisy when mixing and kneading.
There's also no cord storage, and the paddle can be difficult to remove from the bread pan tin. The above reasons certainly make it one of the worst break maker machines.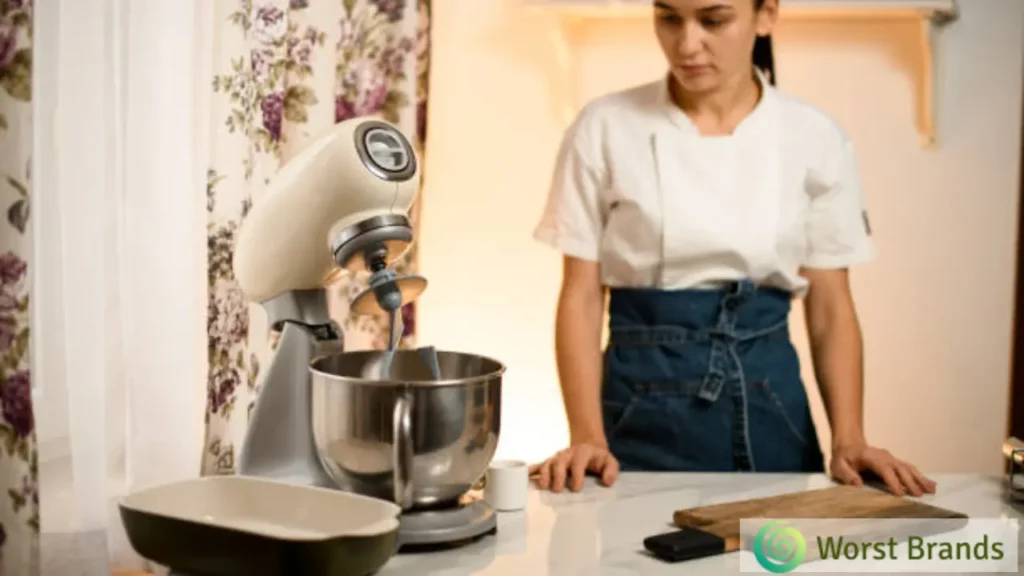 How to Choose a Good Bread Maker?
Choosing a good bread maker is essential for enjoying freshly baked bread at home without the hassle. Here are some tips on how to choose a good bread maker
Consider the Capacity: Consider how much bread you'll make regularly. If you have a large family or eat bread daily, you might want a machine that can make larger loaves.
Check the Settings: Look for a bread maker with various settings. At a minimum, it should have basic, whole wheat, and dough settings. Additional settings for gluten-free, sweet, and artisan breads are also useful.
Look for a Delay Timer: A delay timer allows you to add ingredients and then program the machine to start baking at a later time. This is a great feature if you want to wake up to freshly baked bread in the morning.
Consider the Ease of Use: The machine should be user-friendly. The control panel should be easy to understand and operate. Also, consider the ease of cleaning. A non-stick pan and removable paddle will make cleaning much easier.
Look for a Viewing Window: A viewing window allows you to check the progress of your bread without opening the lid and releasing heat.
Consider the Price: Bread makers can range from around $50 to several hundred dollars. Decide how much you will spend and find the best machine in your price range. Remember, the cheapest option is not always the best.
2 Reliable Bread Maker Machines to Buy
When it comes to making homemade bread, it's imperative to avoid bad bread makers.
After trying out several models, I can confidently recommend 2 reliable bread makers for different needs and budgets.
Zojirushi Home Bakery Virtuoso Plus
Price: $399
User Friendliness Score: 90%
The Zojirushi Home Bakery Virtuoso Plus is a game-changer for serious bread makers.
Unlike many other machines, it produces a standard 9-by-5-inch loaf, perfect for sandwiches and toast.
What sets this machine apart is its 2 kneading paddles and powerful motor.
These features ensure even temperatures and thorough kneading, resulting in lofty, golden-brown bread every time.
One of my favorite features of the Zojirushi is the ability to program your own settings.
While it comes with 14 preprogrammed options (from gluten-free to multigrain), the custom programming is a dream for anyone who likes experimenting with recipes.
Although it's a significant investment, the Zojirushi is the most consistent and durable machine I've found.
If you're committed to making your own bread regularly, it's worth every penny.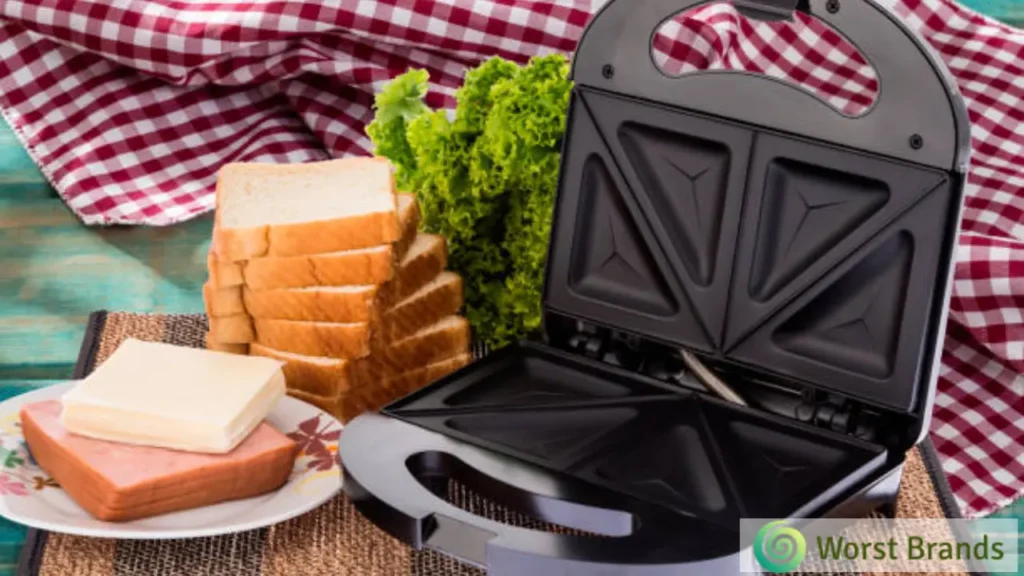 T-fal ActiBread
Price: $250
User Friendliness Score: 83%
For those not ready to make a big investment, the T-fal ActiBread is a solid starter machine.
It kneads well and bakes evenly, although the loaves come out taller than they are long.
This results in rather large sandwiches, but the taste and texture are still top-notch.
In my tests, the T-fal was thoroughly proofed and baked evenly. It did produce darker loaves than some other machines, but I found the lightest crust setting to be just right.
With 15 preprogrammed settings, including 3 gluten-free options, it offers versatility at a more affordable price point.
While the T-fal ActiBread doesn't have all the bells and whistles of the Zojirushi, it's a more compact and much less expensive option.
If you're not ready to commit to a top-of-the-line machine, it's a reliable choice that won't break the bank.
Check out our following blogs on other worst home appliance brands:
Final Words
Selecting the right machine is essential for enjoying delicious, homemade bread, but it's crucial to avoid the worst break makers who don't deliver on their promises.
These machines have common issues like poor texture, noise, and lack of features.
Instead, focus on key factors such as capacity, settings, ease of use, and price. The Zojirushi Home Bakery Virtuoso Plus and T-fal ActiBread are reliable options catering to different needs and budgets.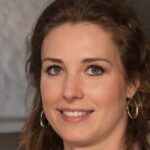 Crystal Hafley is a dedicated writer and content creator for WorstBrands, where she specializes in writing insightful reviews about kitchen appliances and fashion products.
With her expertise, Crystal provides readers with accurate and reliable information to help them make informed decisions about the brands and products they use every day. When she's not researching or writing, Crystal enjoys cooking and exploring the latest fashion trends.