There's nothing like the ritual of brewing the perfect cup of tea, but imagine if that calming experience got hijacked by a kettle that's more a nightmare than a dream.
You heard it right—not all electric kettles are built to enrich your life.
Just like how some bad knives can dull your cooking experience, certain worst electric tea kettles can turn your peaceful tea time into a noisy ordeal.
After testing several products, the worst electric kettles are Russell Hobbs Eden RHK4W, Sunbeam Quantum KE6310, DeLonghi Icona KBO2001.S, Smeg 50s Style KLF04, and a few others.
6 Worst Electric Tea Kettle to Avoid
Let's go into the details of why you should avoid these bad tea kettles.
1. Russell Hobbs Eden RHK4W
Using the Russell Hobbs Eden RHK4W quickly turned the simple task of boiling water into an awkward chore.
It's like buying a bread maker that can't even handle basic dough; the balance is off, making pouring a wrist-straining effort.
The balance of this kettle is off, making it difficult to pour water without straining your wrist.
The handle is uncomfortable to grip, and the awkward angle you need for the final pour can make you feel like you're trying to solve a puzzle.
Plus, it's quite loud, disrupting a peaceful moment in your morning or evening.
2. Sunbeam Quantum KE6310
I get it; electric kettles aren't supposed to be silent, but Sunbeam Quantum KE6310 takes it to the next level.
This worst electric kettle is so loud that you'll wake up your family and maybe even your neighbors.
The water level markers are designed for people with X-ray vision because they're almost impossible to see. An indicator light? More like a dim firefly.
3. Russell Hobbs Brita Glass Kettle RHK550
On paper, the Russell Hobbs Brita Glass Kettle RHK550 seemed like it could revolutionize tea-making with its built-in water filter.
I was genuinely excited about getting filtered water straight from my kettle.
Unfortunately, what seemed like a brilliant idea was one of my worst tea kettle experiences.
It's akin to those poor air fryer brands that promise healthy cooking but deliver unevenly cooked food.
First off, the filtration process is painfully slow, taking around 2–3 minutes to fill up.
I was doing everything from checking emails to scrolling through social media just to pass the time while waiting for it to fill. And if you think that's it, you're in for another surprise.
Once filled, the kettle takes around 4 minutes to boil. So, if you're in a rush or don't enjoy waiting, this kettle is a no-go.
The concept is promising, but the execution falls flat, solidifying its place on the list of worst tea kettles.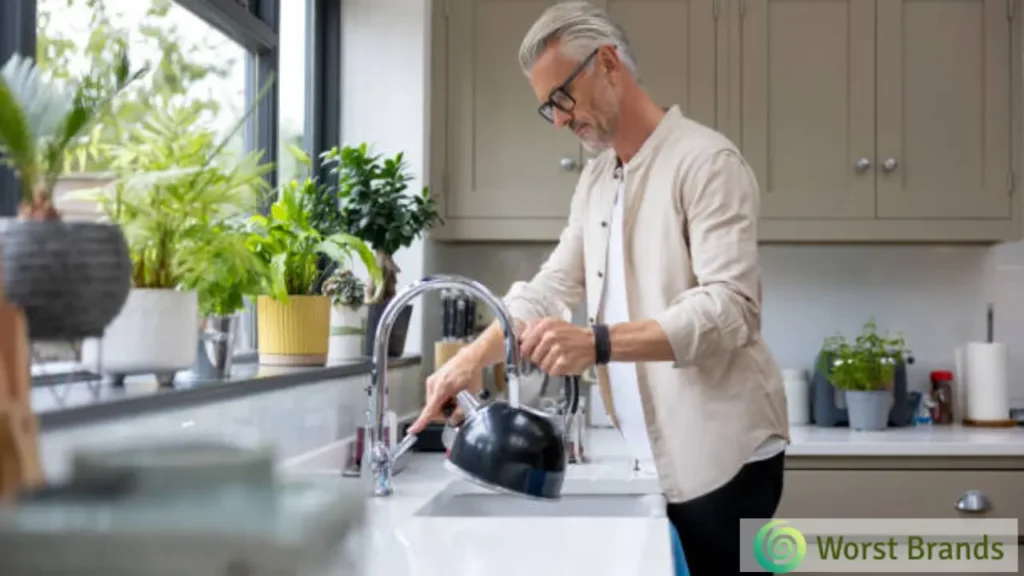 4. DeLonghi Icona KBO2001.S
Next on my list of electric kettles to avoid is DeLonghi Icona KBO2001.S. The kettle is quite noisy, and the design lacks intuitive features.
For example, the detachable lid and filter are not easy to remove, and you need a special set of instructions just to figure out the water levels.
On the plus side, it does have a comfortable handle, but the negatives outweigh this solitary positive.
5. Smeg 50s Style KLF04
I couldn't resist the eye-catching retro design of the Smeg 50s Style KLF04.
It seemed like it could be the centerpiece of my kitchen, but I quickly learned that appearances can be deceiving.
Holding this kettle felt like lifting a small dumbbell, and the pouring process wasn't any easier.
The weight and poor balance make it one of the least reliable electric kettles I've handled.
Moreover, I was attracted to the seven preset boil temperatures, thinking it would offer more control over my brewing. However, my excitement was short-lived.
The temperatures were far from accurate, with discrepancies large enough to affect the quality of your tea or coffee.
This kettle is a classic example of style overshadowing substance, proving that a good look doesn't necessarily mean good performance.
6. Pink Up Electric Tea Kettle
At first glance, with its charming grey ceramic design, the Pink Up Noelle Electric Tea Kettle may seem like a great addition to your kitchen. But don't let its sleek look deceive you.
This kettle is the epitome of why good looks aren't the only criteria for a reliable appliance. It's a perfect example of a bad tea kettle dressed in a beautiful exterior.
Firstly, its durability is in question. Many users have reported that it stops working in 6 months, and even replacement units aren't reliable.
On top of that, the company falls short of honoring warranties for these replacements.
Leakage is another issue. Imagine your counter soaked in water just two months into use, hardly what you'd expect from a $50 appliance.
Internally, the kettle is no star, either. Users report rusting screws within a few months. This isn't just poor design; it's a health risk.
Finally, the ill-fitting, hot-to-touch lid makes pouring a cup more complicated than it should be.
In short, the Pink Up Noelle might look the part, but its functional flaws make it one of the least reliable electric kettles you could choose.
Wrapping Up
The last thing you want to do is invite a worst electric tea kettle into your sacred morning ritual or cozy evening unwind.
It's astonishing how something as straightforward as a kettle can come with a laundry list of annoyances: from being so loud it competes with morning traffic to falling apart just as you're getting attached.
Your perfect cup of tea deserves more than just hot water; it should be made in a kettle that complements the experience.
So before you click 'add to cart,' make sure your chosen kettle is worthy of your countertop and your daily routine.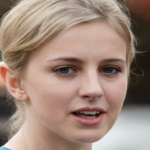 Erica Steven is the founder and lead writer of WorstBrands, a site dedicated to providing honest and trustworthy reviews about outdoor gear and fashion products.
With a passion for exploring the great outdoors and staying up to date on the latest fashion trends, Erica uses her expertise to provide valuable insights into the products that matter most to her readers.
Whether you're looking for camping equipment or the latest fashion accessories, Erica's articles are the perfect resource for finding the best products that fit your lifestyle.