Not every shimmering blade holds its edge in the vast world of cutlery. As knife enthusiasts, we're often lured by sleek designs and brand promises, but some knives just don't make the cut.
Whether you're a seasoned collector or just starting your blade journey, knowing which worst knives to avoid is as crucial as knowing which to covet.
So, let's uncover some of the most overrated knives and why they might be weighing down your collection.
Worst Knives
After using several knives, the most overrated and worst knives are found to be Buck 110, Borus Blades, Emersons, Spyderco Delica, and CRKT M16.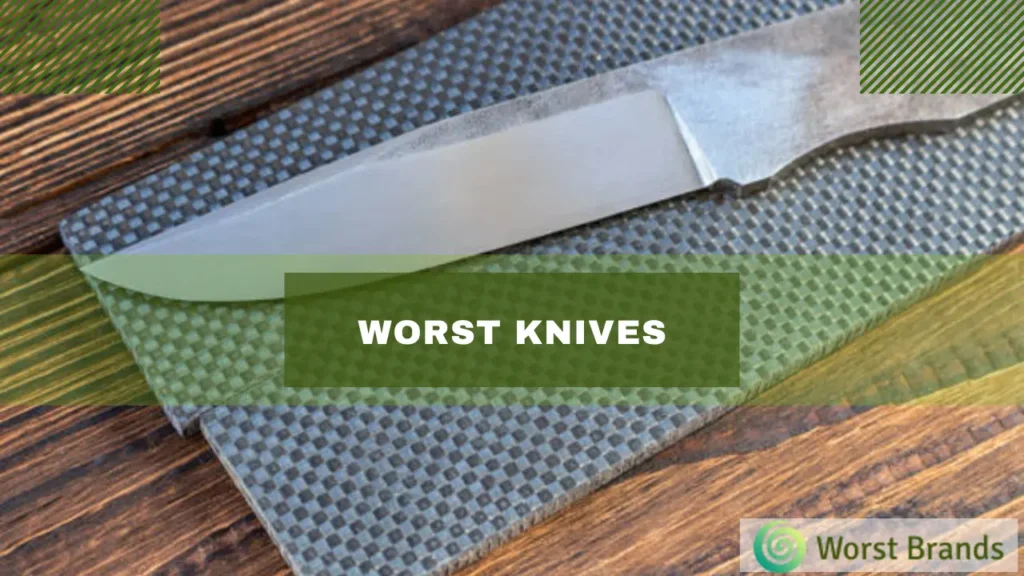 1. Medford Praetorian
There's no denying that the Medford Praetorian possesses a design that can capture attention. Its solid build and unique look might appeal to some,
However, I found its substantial weight to be its undoing. While a heavy-duty knife can be a boon in certain scenarios, it feels more cumbersome for everyday tasks.
Carrying it feels like an unnecessary weight, and it leaves me wondering why they didn't make it sleeker and more efficient.
2. Buck 110
This might be shocking to many, but hear us out. Admired by many, the Buck 110 stands as a testament to classic knife designs. In its prime, it was lauded for its durability and practicality.
However, as the years roll by and innovations in knife design surge forward, the Buck 110 starts to feel like an artifact.
Its weighty nature, paired with a rather challenging opening mechanism, makes it less user-friendly, especially when there's no pocket clip for convenience.
These flaws certainly make Buck 110 one of the worst folding knives to avoid.
3. Brous Blades
Aesthetically, Brous Blades is a work of art. Their unique and bold designs are often the topic of knife discussions. But beauty is more than just skin deep.
Some users, including my friends, have found quality disparities from one blade to the next.
When you're investing a significant amount, consistency matters. The question then arises – Are you paying for form over function?
4. Emersons
Next on our list of overrated bad knives is Emersons. The brand has managed to carve a niche with its wave opening feature, a handy tool for quick deployment.
But the inconsistencies begin to surface if you delve deeper into the knife's anatomy. The chisel grind, in particular, has left me and several others befuddled.
A blade should simplify the sharpening process, not complicate it. Without its signature wave feature, would it still stand out in a crowd? I don't think so.
5. Spyderco Delica
My experience with the Spyderco Delica has been, well, lukewarm. While its slim design makes it relatively easy to handle, the material quality leaves something to be desired.
The handle, for one, feels less premium than I'd prefer. And as for the VG-10 steel? It's respectable but pales compared to some of the advanced steels available today.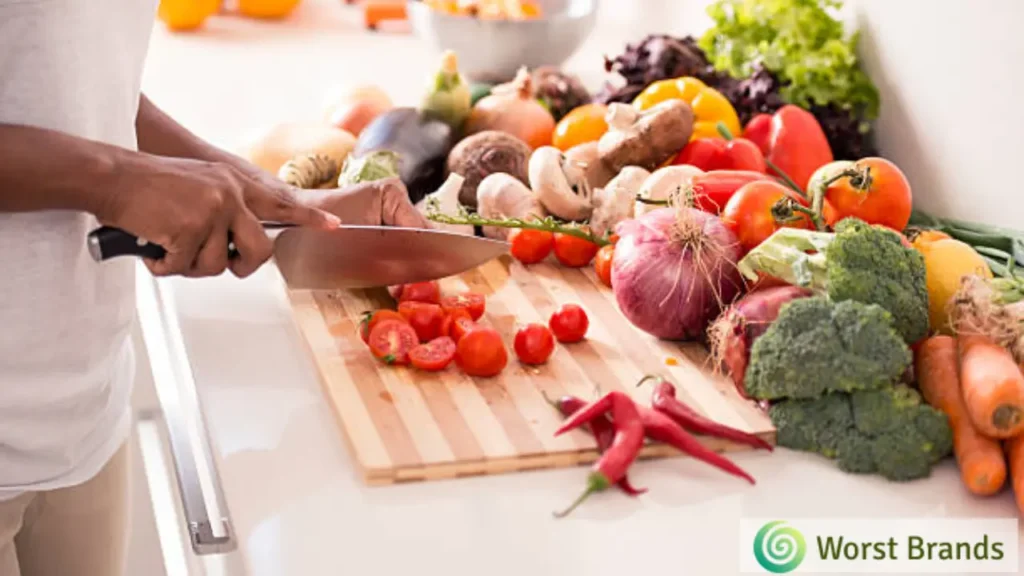 6. Spyderco Para 3 Knife
The Spyderco family has its shining stars, but the Para 3, in my opinion, isn't one of them. Its design feels slightly off-balance.
That gigantic lanyard hole, while an aesthetic choice for some, proves cumbersome for daily pocket carry.
While a hallmark for some Spyderco models, the compression lock feels oddly positioned here and requires a bit of a learning curve, making it a poor-quality knife.
7. CRKT M16
Last on our list of worst knives is the CRKT M16. It is a blade that many have begun their knife journey with.
It's an iconic design, but it's hard to deny that it's been surpassed by newer models in both form and function.
The liner lock, with time and usage, shows significant wear. And that secondary lock?
More often than not, it feels more like a hurdle than a feature, making the simple act of closing the knife a 2-step dance.
3 Alternative Best Knives to Buy in 2023
Now that we've gone through the bad, overrated knives, it's time to shed some light on the most popular and best knife options of 2023. So, let's get started.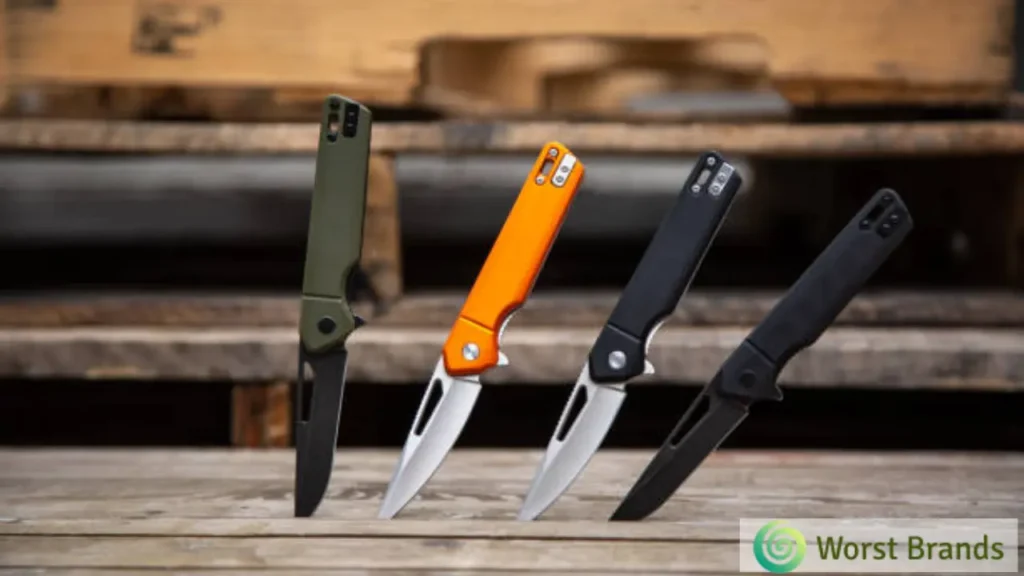 1. Paramilitary 3 Lightweight
The Paramilitary series by Spyderco has always been a benchmark in the knife community. The Paramilitary 3 Lightweight takes it a notch higher.
Weighing in at a fraction of its predecessors, it doesn't skimp on durability or sharpness.
Its ergonomic design and frictionless deployment make it a joy to use, and it is definitely among the top knives to buy.
2. Chris Reeve Sebenza
For many, the Chris Reeve Sebenza isn't just a knife; it's an institution.
Known for its meticulous craftsmanship and enduring design, the Sebenza has long set the gold standard for best folding knives.
Its titanium handle, paired with a razor-sharp blade, makes it both a workhorse and a masterpiece.
While its price point may be higher, the Sebenza is truly an investment in a lifetime of cutting excellence.
3. Kershaw Emerson Launch 5
When Kershaw collaborates with Emerson, you know you're in for a treat. The Kershaw Emerson Launch 5 is a testament to this partnership.
It combines the swift, one-handed deployment of Kershaw's automatic opening with Emerson's tactically geared designs.
With a robust build and a blade that promises consistent sharpness, it's a dream tool for enthusiasts and professionals alike.
Similar Blogs:
Conclusion
In knife craftsmanship, not all blades are woven with the same precision and prowess.
Despite their outward luster, some knives fail to meet the mark regarding true functionality and durability. With countless options vying for the title of the ideal blade, a few inevitably fall into the category of the worst knives.
As discerning collectors and everyday users, it's imperative to distinguish these lesser contenders from the genuine gems.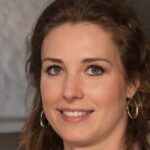 Crystal Hafley is a dedicated writer and content creator for WorstBrands, where she specializes in writing insightful reviews about kitchen appliances and fashion products.
With her expertise, Crystal provides readers with accurate and reliable information to help them make informed decisions about the brands and products they use every day. When she's not researching or writing, Crystal enjoys cooking and exploring the latest fashion trends.