Imagine the swirl of happiness that takes over you when you peek into the oven, checking out the perfectly brown chocolate chip cookies.
Think about the joyous faces of your loved ones on a large spread of food you made to celebrate with them. You wouldn't trade it for the world, right?
But, sometimes, you discard the idea of cooking finger-licking food at home due to the bare-minimum functionality of your oven.
So, we curated this guide to ensure you don't stumble upon a nightmare of an oven once you ditch your old one.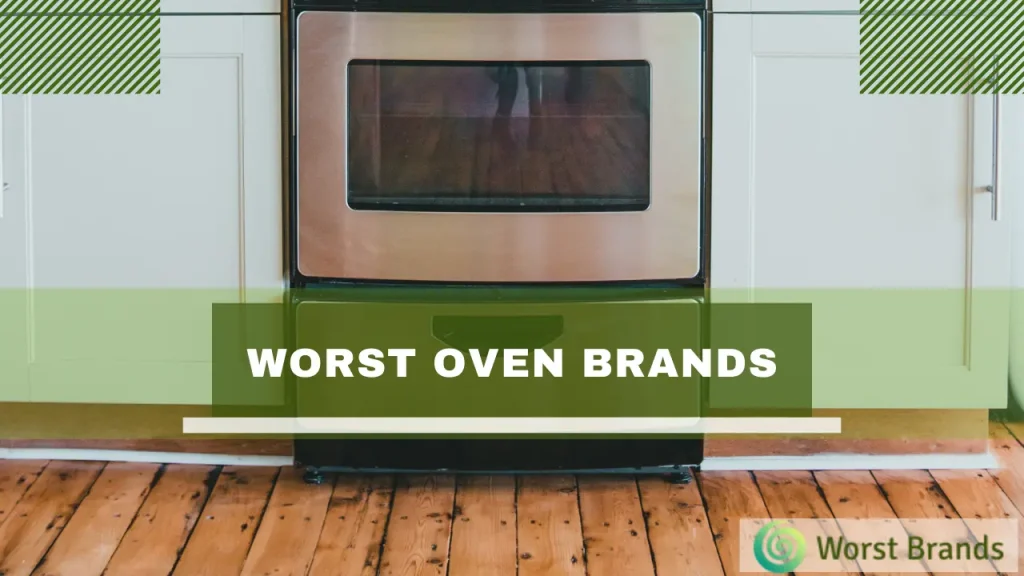 Keep reading to know which Worst Oven Brands are an absolute shame for your kitchen. That way, you'll be saved from getting a piece of junk in the name of a kitchen appliance.
We've added our top picks to keep you sorted at the end of this article as a bonus.
So, without further ado, let's get started!
How to Spot the Worst Oven Brand?
The worst oven brand offers an oven that constantly needs repair, takes ages to attain a specific temperature, and doesn't evenly spread heat.
So, the best way to identify the worst oven brand is:
Check Reviews and online complaints
Warranty Period
Look at the Manufacturer's reputation
Compare prices of multiple brands
Check with the customers if it catches fire
Oven Brands to Avoid:
As per our team's research, Bosch, Everdure, and Whirlpool are a few of the worst oven brands that you should definitely avoid.
Because they heat food unevenly, are not durable at all, catch fire, control panels are not user-friendly, and are difficult to clean. Some of them even have poor customer service.
Let's have a detailed look at these brands and why you should avoid them.
1. Bosch:
Robert Bosch founded Bosch in 1886. Bosch was the first to introduce a built-in cooker with microwave and multipurpose oven functionality. Let's have a look at their present-day performance.
Surprisingly, the control panels on ovens are a huge disappointment. They are not functional after slight usage. This sub-par quality is not expected from a brand that has made appliances for over a century.
Some of their ovens have sharp glass corners that cause deep wounds. A customer reported one such incident.
After getting injured by the sharp corner, he couldn't help but be frightened about his daughter getting cut by it. Surely deserves a ditch due to being a health hazard.
People reported that when cooking over 180 degrees, the oven's alarm goes off. What will someone do if they have to cook a meal that requires a higher temperature?
Plus, the manual temperature dials seem inaccurate. Function symbols on some models are small, too, like the "Bosch HBF133BSOA".
The rotary selector is also very stiff, people complained it's a pain to rotate this thing on their ovens. The company needs to do something about it to make it more user-friendly.
Most importantly, their heating is not evenly spread either. Customers said that while baking, they found this very problematic. They were able to differentiate the well-baked areas by the deep brown color, and the other areas had a lighter shade of brown.
Reasons to Avoid:
Zero durability
Hazardous for health
Hazardous for health
Complains about the oven not facilitating temperature above 180 degrees
Function symbols were considerably small
Uneven heating
2. Everdure:
Everdure began its journey by producing hot water systems and making its products in Australia. It is an enticing choice for the ones on a low budget.
But, readers don't get fooled by the price point as the low price tag is an accurate image of their low functionality.
Their ovens never retain the required temperature. Because of this, customers said they burnt their food with this one, or it was under-cooked. What a shame!
Some people even mentioned their sub-standard quality. They said the front glass panels came off months after buying it.
Also, opening the oven door led to water leaking. What were they even thinking while making these products?
Besides, customers said that it smelled weird when they preheated the oven. They discovered that the oven was melting its plastic components upon close analysis. Everdure is offering a piece of junk in the name of ovens!
Timers are faulty too. Sometimes they work fine, while the other time, they drive the user crazy. It skips specific durations, and even after turning off, it doesn't turn off the oven. How can an oven and its timer not be in sync?
Another major let-down is the flimsy structure of the ovens. It starts dodging with slight force from adjacent appliances like a washing machine.
Also, the light inside the oven wouldn't close once the oven was closed. Does it make any sense? This can very easily lead to overheating.
The staff is least cooperative- when buyers inquired about warranties, they were outright rude and refused to be of any help.
Reasons to Avoid:
Catches fire
Doesn't retain temperature
No durability
Melts plastic upon preheating
Faulty timers
Flimsy structure
The light inside the oven doesn't turn off sometimes
Poor customer service
3. Whirlpool:
Whirlpool Corporation started as a producer of home laundry appliances. They have focused on major global expansions so that Whirlpool secures a household name. Did it manage to achieve it, though?
Well, No. Once a customer gets it, they fall into experiencing buyer's remorse.
It is a feeling of guilt due to buying something expensive impulsively. The extra money didn't pay off either.
Consider yourself making an expensive purchase, and later on, you can't figure out how to bring it to use.
Buyers complained that their products lacked User Manuals, so their ovens got stuck in demo mode. Later, they had to wait till a Whirlpool worker came in to help.
Another primary concern amongst people was the loud howling noise they couldn't shake off their heads.
Plus, customers got muscle aches trying to clean the grease on the lower oven doors.
Their Wi-Fi connectivity options had an underlying problem that was unleashed after a few months of usage. It stops working when you use it more frequently.
Several other malfunctions were reported. The oven resets the time and date and turns off itself midway through cooking.
The malfunctions list doesn't end here. Can you imagine having an oven with poor insulation or with a door that's difficult to open?
Well, neither do we, so keep your hands off this brand. Not just the features were problematic, but they offered no durability too.
Customers say the glass top came off right into their hands as if someone had applied pressure to detach it. Also, when they inquired about a replacement that cost half the price of the oven.
For all these reasons, Whirlpool has got the third spot among the "Worst Oven Brands".
Reasons to avoid:
Led lights on the control panel stop working
No ease of use
Noisy when turned on
Difficulty in cleaning
Wi-Fi connectivity option is non-functional sometimes
Requires a lot of time to reach a specific temperature
Lacks durability
Discoloration
Top 3 Reliable Oven Brands:
We fully embrace the idea that cooking is a form of self-care. After all, it helps you satisfy your cravings and is also a means to be creative with the food.
So, to ensure you enjoy life to the fullest by making food and treating others, here are some of the best ovens.
1. Frigidaire:
Their ovens are advertised as "1 oven and 15 ways to cook". Rightfully so, as their oven gives you a choice to Air fry, Slow cook, Convection bake, Steam Bake, Steam Roast, and whatnot. An all-rounder for sure!
Besides, customers seem pleasantly surprised by the easy installation. In addition, they also offer a 20 min steam cleaning set-up and are very easy to clean.
Frigidaire is also acknowledged for the large capacity of its ovens. You can fit your larger pots and cook multiple meals simultaneously without worrying about the room.
What do we love?
Quick boil setting
Air frying can be done
Easy installation
Enough room to fit in multiple pots

2. GE Appliances:
GE Appliances is a trustworthy choice for many. It all comes down to the customer satisfaction their products meet.
Their ovens evenly spread heat. What more can one desire while cooking food? A perfectly cooked meal takes away the stamp of approval from every person.
The 30" Built-In Double Electric Convection Oven is a must-buy. Its air frying feature is a dream come true, and roller racks make gliding smooth. People love the warm setting feature that ensures the food stays hot even without turning the oven on.
In addition, their ovens are appreciated for the ease with which they can be operated via Wi-Fi. This makes the user control it with their phones.
What do we love?
Wi-Fi-enabled ovens make controlling easier.
Evenly spread heat
Air fry food perfectly
Keeps food warm without turning on
3. Electrolux:
The customers like their "Electric Built-In Range" as it has no glitches. Its wave touch controls and easy-to-slide racks won the user's approval ultimately.
Plus, the heating and preheating are right how they should be. This cuts the meal preparation time in half.
Some people appreciated how their oven never heated up on the outside. This ensures no heat is added to the kitchen because the oven is functional.
The self-cleaning feature works perfectly fine and makes the lives of customers easier.
What do we love?
Smooth moving rolling racks
Preheats and heats quickly
Doesn't adds unnecessary heat to the surrounding
Not at all noisy
Self-clean perfectly
You may also like to read:
Conclusion:
At the end of the day, as much as cooking food seems like a choice, it is necessary.
We know you could order food so that you don't have to suffer at the hands of your malfunctioning oven. But, that would be at the stake of your health.
So, to keep your enthusiasm for cooking alive, we mentioned some worst oven brands that you should avoid. As a bonus, we also recommended our best finds.
Everyone will be swooning over the delightful meals you'll cook once you find the oven of your choice. Let us know if you have any questions, and we'll be glad to help.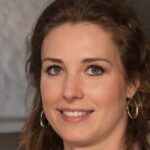 Crystal Hafley is a dedicated writer and content creator for WorstBrands, where she specializes in writing insightful reviews about kitchen appliances and fashion products.
With her expertise, Crystal provides readers with accurate and reliable information to help them make informed decisions about the brands and products they use every day. When she's not researching or writing, Crystal enjoys cooking and exploring the latest fashion trends.