Are you planning to buy a Maxx oven and still confused about whether you should buy it or not?
Are you tired of reading so many unclear and baffling reviews and want a comprehensive review that explains all its horizons? If yes, then you are at the right place!
I have been using the Maxx air fryer oven for a few months. So, in this Maxx Oven review, I will tell you all the features and drawbacks of this oven so that you can decide whether you should buy it or not.
Keep reading this article for a complete Maxx air fryer oven review: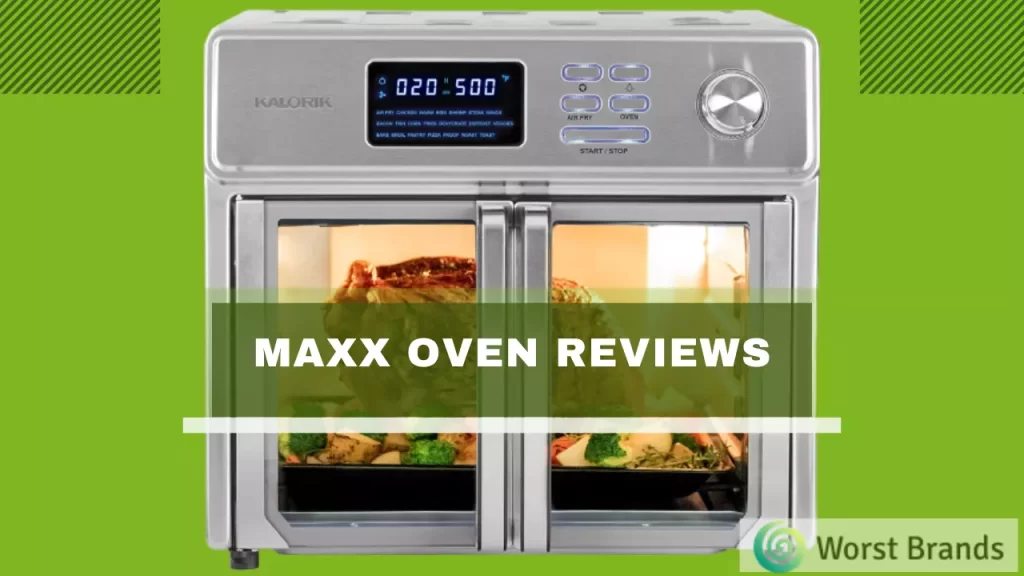 Related: Types of Ovens
Are Kalorik Maxx Air Fryers Ovens Good?
Maxx air fryer oven is manufactured by the company Kalorik which was established in Belgium in 1930.
Kalorik Maxx air fryer oven is a small countertop convection oven that cooks food faster with minimal oil consumption. It is designed to simulate deep frying without immersing the food in oil.
So, we can say that Kalorik Maxx Air Fryers are good, but there are a few customers who are not satisfied with the quality of these air fryer ovens.
It seems that some customers have experienced issues with the Kalorik Maxx Air Fryer Oven such as noise and excessive heat generation, the need for extra space to accommodate the appliance, uneven cooking, and an unnecessary gap between the doors.
These issues may have contributed to the overall dissatisfaction expressed by customers in their reviews of the product.
Specifications of the Maxx Air Fryer Oven
Maxx air fryer oven presents a lot of features. The following are the most prominent features and specifications of the Maxx air fryer oven:
1. 10 Appliances in 1:
A very persuasive feature provided by Maxx air fryer oven is that these ovens provide you with a complete package.
So, you don't need to buy separate items for preparing a variety of foods.
Indeed the real reason for naming it Maxx is because it replaces ten different appliances, which are: the air fryer, countertop oven, toaster, broiler, dehydrator, rotisserie, roaster, pizza oven, slow cooker, and indoor grill.
2. Turbo Maxx Technology:
Maxx air fryer oven uses 17000W high-performance turbofans, which are specially designed for maximum air circulation.
Maximum air circulation delivers more flavor to your meal; hence this oven is unique from other brands in this regard.
Maxx air fryer oven is almost 28% faster than the other leading air fryer brands. Because of its rapidity of functioning, it saves you a lot of time.
3. Sears up to a Temperature of 500°F:
Contrary to other brands, the Maxx air fryer ovens are capable of reaching a high temperature of 500°F, which is an unusually high temperature for an air fryer oven.
Depending upon the meal you are cooking, you can set the temperature from 80 to 500°F and a time limit from 1 to 90 minutes.
This oven can also cook your steak 37 percent faster than the other brands.
4. Built-in Smart Culinary Intelligence:
Maxx ovens have a smart culinary intelligence system. Its navigation control dashboard provides an ease to any user to select the correct temperature according to their cuisine type.
In this air fryer oven, you can set the temperature and time of a specific food with the touch of a button.
This oven provides you with 21 presets that help you to choose the temperature and time for your chicken, fish, shrimp, fish, steaks, vegetables, broil, defrost, toast, and much more.
5. Massive capacity:
Maxx air fryer ovens also have a capacity of 26 quarts. If you have a big size family, this air fryer oven is the best choice.
No other air fryer oven presents such a large capacity of air fryer oven. You can cook even a whole 12-pound turkey in this oven!
6. Attractive design:
Maxx air fryer oven has a modern and attractive look that adds grace to your countertop.
It is the only air fryer having French doors with transparent glass panes extending most of its length.
If you open one door, both doors open automatically. You can also look at your cooking meal from the transparent doors of this air fryer oven.
7. Healthy meals:
This oven maintains a rich flavor and crispy texture of fried foods without using much oil. Therefore it produces a meal that is healthier than deep-fried food.
It can reduce calories and fats by 75%. This oven is the best choice for a health-conscious person!
Pros & Cons of Maxx Air Fryer Oven
Pros
Multifunctional
Ideal for a large family
Sear and grill up to 500°F
Accessories are dishwasher safe
Healthy cooking
Massive capacity
Attractive look
Cons
Noisy and excessive heat generation
Extra space needed
Uneven cooking
The unnecessary gap between its doors
Limitations of Maxx Air Fryer Oven
Despite all its astonishing features, there are some flaws in the Maxx air fryer oven listed below:
1. Uneven cooking:
A very noticeable flaw in this oven is that it cooks unevenly; you can also notice that it is a bit stronger at its back.
So you have to turn your tray halfway during the cooking process for cooking your food evenly.
2. Requires a lot of space:
You have to sacrifice a lot of space because of its massive capacity. Moreover, you also have to leave a 4-inch space on each side of the oven to avoid any fire hazards.
3. Overheats quickly:
Unlike other air fryers, it gets hot very quickly. You can also feel the temperature of your kitchen warmer when this air fryer is on.
4. The gap between its doors:
This is a major flaw in its design. Due to the presence of a little gap, a noticeable amount of air and heat escape from the oven.
5. Creates noise:
One thing you can easily notice is that this oven creates a lot of noise as its fan is a bit loud.
Maxx Air Fryer Oven Review
Weight: 17lbs
Wattage: 1700W
Dimensions: 12.5×75×14 inches
Colors available: Silver
Material: Stainless Steel
Item model no: AFO 46045 SS
I love my Maxx Air Fryer! I have never owned a microwave before, but I decided to try this one out for myself.
The Maxx Air Fryer is a revolutionary oven that uses air to cook food. It is very easy to use and works like a traditional oven.
I have been using it for several months now, and I am extremely happy with it. I was skeptical at first because of the price tag, but it is worth every penny.
I would definitely recommend this product to anyone who is looking to cook healthier meals.
I am definitely considering purchasing this product again when it goes on sale.
Maxx Air Fryer FAQs
What comes in the box of the Maxx air fryer oven?
The oven itself is the first and most important thing that comes out of the box.
Moreover, you'll also find the following things inside the box: a Drip tray, wire rack, air fryer, basket, baking tray, steak tray, bacon tray, and all the necessary things required to make a rotisserie i.e., spit, forks, and the handling tray, instruction booklet, and a recipe book.
How to clean the Maxx air fryer oven?
You must be worried about whether you can wash in a dishwasher or not but don't worry.
It is dishwasher safe. Just remove its parts and put them in the dishwasher for cleaning purposes.
Can I replace my air fryer oven's faulty parts?
The Kalorik brand provides spare parts for this oven, and you can also buy them on Amazon or other websites.
Does the Maxx air fryer oven have any warranty?
Yes, the Kalorik brand provides a 1-year warranty for this air fryer oven.
Verdict: Maxx Oven Reviews
The Maxx air fryer oven is the right choice for you if you have a big family, are health-conscious, and want to invest in the modern and latest multifunctional oven. But it is a bit expensive.
Since this oven can replace 10 appliances and has 21 presets available, I think it is worth your price.
Also Read: Is Pyrex Oven Safe?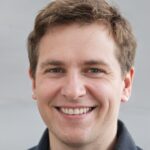 Steven Settles is a professional content writer with over 7 years of experience in writing for different niches, including brand reviews, technology, fitness, and more.
Currently, he is working as a content writer for WorstBrands, where he provides insightful reviews of different products, including home appliances, outdoor gear, fashion, and kitchen products. In his free time, Steven enjoys traveling and exploring new places.