If your Sky remote is not working, and you are stuck inside, you are not alone. It is frustrating when the remote doesn't work on the SKY TV.
SKY TV offers a variety of channels for you to enjoy, and it can be a real pain to change the channel to something you want to watch.
The most common reasons for the Sky remote not working are the remote is not properly paired with the TV, dead batteries, the remote is too old, or there is a problem with the cable box or the home setup.
A few quick fixes for faulty Sky remotes are to Restart your box, reset the sky Bluetooth remote, pair it correctly and finally replace the batteries.
To fix your remote, you need to identify what is causing the remote not to work.
Let us help you to solve the problem. We'll let you know how to identify and troubleshoot them.
Sky Remote Not Working? Here are the Quick Fixes!
If your Sky remote is not working properly, then you can do the following steps.
| Issue | Quick Fix |
| --- | --- |
| The Remote is not properly paired | Pair remote with Sky box |
| Skybox issues | Restart Skybox |
| Stuck remote keys | Press each button manually to loosen stuck keys |
| Touchpad & voice control not working | Remote is not properly paired |
| Dead batteries | Replace batteries, clean contacts |
| Reset Sky remote control | Follow reset instructions, then re-pair |
| If all else fails | Contact Sky Support for a new remote |
Related: Bad TV Manufacturers To Avoid
1. Check if the remote is properly paired
When we talk about Sky remote troubleshooting, properly pairing is the most important first step.
You cannot go further without making sure that your Sky remote is correctly paired with your Sky box.
The sky remote will fail to work if you do not pair it correctly.
2 Restart your Skybox
You can simply restart your Skybox because it may be possible that there is nothing wrong with your Sky remote. Follow the simple steps:
Try to reset it by pressing and holding the power or standby button on top of the box. See if a red light appears.
If this fails, plug off all the power sources and remove the power cable from the back of the box.
Re-insert the cable into the back of the box, plug the power cable again into the power source, and wait at least a minute.
Press the power button again, and if the light turns green, that means the reset works.
3. Check the stuck remote keys
Sometimes your remote will not work properly if it has any key stuck. Go through this step before changing and buying a new remote or before sending your Sky remote for repair.
It is the manual inspection that you do easily. The simple thing you have to do is to press all the buttons individually many times manually.
This will lose any stuck button, and if this is the reason for your remote malfunctioning. Then it will be fixed immediately.
4. Check if Sky remote touchpad and voice control are not working
Some Sky remotes support the touch control feature. Touchpad remote control works on the same principle as Bluetooth connects to the TV.
Follow the steps if this feature is not working.
Unplug the power source and plug again after 10 to 30 seconds.
Go to "Home" and find "Settings."
Select the "Remote Control" option.
Check and turn on the "Touch Control."
Voice command on Sky remote helps to operate and navigate the command easily.
This speech reorganization helps with different controls, but sometimes these buttons do not work.
To fix this problem, you need to do the following steps.
Go to the "Home" button and reconnect your remote with the device.
Check for the device update and internet connection.
5. Check and replace batteries.
Sometimes the problem may not be bigger than it seems. If your Sky remote is not working, this can be your battery issue. You can also clean the battery contacts with a pencil eraser.
Turn on the device and hold down any button on your remote control for five to ten seconds.
This will power up the circuits within the remote and help fix a number of issues.
If that doesn't work, try replacing your batteries and cleaning your remote again. Always use highly efficient batteries.
Also Read: Sky TV Issues & Fixes
6. Reset Sky remote control
The last option you are left with resetting the Sky remote before replacing your remote with a new one. Follow the instructions.
Turn the Skybox on and wait for a few seconds until a red light turns green.
Press and hold the "7" and "9" keys for three seconds.
Hold until the remote light flashes four times.
If not, then repeat the process.
If yes, your remote is now reset to default settings, and all you have to do is repair it.
To re-pair your Sky remote again with your TV and device follow these steps.
Go to the "Home" button and select "Settings."
In "Settings," click "Remote Control" and select your remote version.
The "Control your TV" option will appear. Skip to "I know it" if you know the pairing code or select "Find it for me" if you do not know.
Press the "3" and "5" buttons for 3 seconds and enter the TV code. This will re-pair the remote if this does not happen, try using another code.
7. If nothing works, get a new Sky remote
If you're having problems with your remote, check to see if you can get a replacement from Sky help.
Follow Sky customer help, explain the problem you encounter, and ask for a replacement remote control.
A representative will help guide you through the process of placing the order for a new remote.
Related:
Conclusion:
There are many other reasons why Sky Remote may not be working, but this is the best one to follow.
The above-listed procedures are the common reasons for the Sky remote not working.
If it still does not work, contact your Sky Support and tell them what the issue is, and they will send you a new remote.
Sky remote and the Skybox do not need to be connected for you to use the remote, and you can simply press the power button on the remote.
I hope that this article has helped you to fix the Sky TV remote not working problem.
Did you find this article useful? Share your thoughts in the comments below. Keep reading for more troubleshooting articles.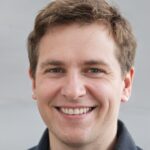 Steven Settles is a professional content writer with over 7 years of experience in writing for different niches, including brand reviews, technology, fitness, and more.
Currently, he is working as a content writer for WorstBrands, where he provides insightful reviews of different products, including home appliances, outdoor gear, fashion, and kitchen products. In his free time, Steven enjoys traveling and exploring new places.