Apple TVs are undoubtedly a great source of entertainment. But this entertainment makes you so frustrated when your Apple TV remote stops working, ugh!
Apple remotes are known to be relatively sturdy. However, sometimes there might occur any connectivity issue with your Apple remote.
If your Apple remote does not work on your Apple TV, don't worry, you are not alone. We have got you all covered!
The reasons behind an Apple TV remote not working are a dead battery or a damaged remote. Quick fixes include Cleaning the remote, replacing the battery, or resetting your remote.
Usually, The reasons behind an Apple TV remote not working are a dead battery, a damaged remote, or your remote not connected to a TV or Wi-Fi. Quick fixes include Cleaning the remote, replacing the battery, or resetting your remote.
Let us look at some troubleshooting steps. You will be required to identify the issue with your remote and follow the steps to solve your problem accordingly.
Apple TV Remote Not Working? Check These Troubleshooting Steps
There are two versions of the Apple TV remote, so it depends on the generation of the Apple TV you have.
Regardless of the version of your Apple TV remote, you can follow these troubleshooting steps to get rid of Apple TV Remote not working.
 Reset your Apple TV remote.
 Ensure that your battery is charged.
 Remove any obstruction in the way.
 Clean your remote.
 Re pair your Apple TV remote to the TV.
 Use the same Wi-Fi.
1. Reset Your Apple TV Remote
The first thing that needs to be done to fix your Apple TV remote is resetting the device. There are various ways to reset your Apple TV, but the simplest is to disconnect it.
Here is how you do it.
Unplug the Apple TV physically or simply just cut off the power supply.
Wait for at least 6 seconds.
Plug the device back in and wait until the home screen appears.
Now try using your remote to see whether it is functioning or not.
You can also manually reset your Apple TV remote, and the method of resetting varies from generation to generation. You may search for the procedure based on your device's version.
2. Make Sure Your Battery Is Charged
Sometimes the problem is not as big as you think, and you might be having an issue with your remote batteries, or they are just not charged enough.
This is the most obvious step that many people overlook and worry about without any reason, so make sure that your remote battery is fully charged.
Charge the Apple TV remote for at least thirty minutes. Use the lightning to USB cable connected to a wall charger and not any computer.
3. Remove Any Obstruction in the Way
At times, just the signals are blocked by some obstruction in the way, and it seems like the Apple TV Remote is not working.
Just look around and remove the obstacles that you think might be blocking the signals.
The IR sensor is between the Apple TV remote and the front of the Apple TV, and because of the IR sensor, the path must be clear so that the TV remote can easily talk to the TV unit.
You must make sure that there is nothing on this path.
4. Clean Your Apple TV Remote
If the keys of your Apple TV remote are stuck and are not functioning, consider cleaning your remote buttons with a cotton swab and isopropyl alcohol.
In place of a cotton swab, you can also use a lint-free cloth dipped in rubbing alcohol.
Rub the remote buttons in a circular motion. Focus more on cleaning the edges of the buttons if they feel sticky.
You may use a toothbrush and gently rub it along the edges of the buttons to get things unstuck.
After this, take a microfiber cloth and quickly give a finishing touch to the surface.
5. Re-Pair Your Apple TV Remote to the TV
There might be a possibility that your TV remote is not paired properly with your TV. Try re-pairing the devices.
To pair your Apple TV remote again to the TV, you must follow these steps.
Hold the remote at least three inches away from the Apple TV, and then press the menu button and Volume Up buttons and hold for five seconds.
If it asks, place your Apple TV remote on the top of the TV for the completion of pairing.
If you own the Aluminum or White remote, then follow the following steps to pair it with the Apple TV.
Hold your remote's menu and right buttons pressed for at least six seconds. A link symbol right above the icon is expected to appear for the remote on the TV screen.
Look for the response of the light on the Apple TV device. If the light flashes thrice on pressing the Apple TV remote, this means that a different remote has already been paired to the TV.
6. Use the Same WI-FI
You also need to ensure that you are using the same wifi for the devices and have the Home-Sharing setup.
This is very crucial for the remote app to work with your Apple TV.
Firstly, you must check whether the iOS device running your remote app is connected to your home's Wi-Fi network.
Connect your Apple TV to the same Wi-Fi network if it is not connected.
Go to Settings > General > Remotes and Devices > Remote App on your Apple TV now.
After that, it will ask you to enter the Apple ID password for your Home Sharing. Enter that.
Open the remote app on your respective iOS device and select Apple TV from the settings.
After a while, you will be able to control your Apple TV with your iOS device, and your problem might have been solved.
If still your Apple TV Remote not Working, Consider Getting a New Remote
If none of the above-listed steps work, there might be a serious issue. You may want to contact Apple Support for some help.
You can explain your issue, and a representative from the customer help will surely help you with the procedure.
Still, if your Apple TV remote doesn't get back its life, then you need to seek professional help to get it repaired or get a new unit completely.
Conclusion: Apple TV remote not working
There are several reasons for an Apple remote to stop working. I hope you have filled out the above-listed procedures and troubleshooting steps, and it has helped you to some extent.
If your Apple TV remote still does not work, try contacting the Apple Support team.
There is also a possibility that there is some issue with your Apple TV instead of the remote. Get the unit checked by a professional.
We hope this article has cleared your confusion and helped you to solve your issue.
Found this article helpful? We'd love to hear what you have to say in the comments area. Stay hooked for more troubleshooting articles.
Related: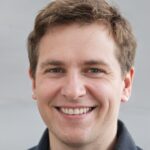 Steven Settles is a professional content writer with over 7 years of experience in writing for different niches, including brand reviews, technology, fitness, and more.
Currently, he is working as a content writer for WorstBrands, where he provides insightful reviews of different products, including home appliances, outdoor gear, fashion, and kitchen products. In his free time, Steven enjoys traveling and exploring new places.