Yes, it's a real hassle when your Roku remote surprisingly stops working, and you are left with nothing but ruined entertainment.
Roku, a relatively small and simple remote with just a few buttons, is undeniably easy to handle and pretty straightforward.
However, we cannot guarantee its performance. If your Roku remote has stopped working, here is a complete guide about how you can fix it without any professional supervision.
The causes for a Roku remote not working usually include batteries out of charge, blocked signals, remote not being properly paired to the TV, interference from nearby HDMI cables, interrupted internet connection, or any hardware issue.
Do not worry, and please stop hitting your remote against your palm.
In this article, we will provide everything you need to know about the working of Roku remotes and the troubleshooting procedures which are super simple and easy.
Roku Remote Not Working? Then Must Follow These Steps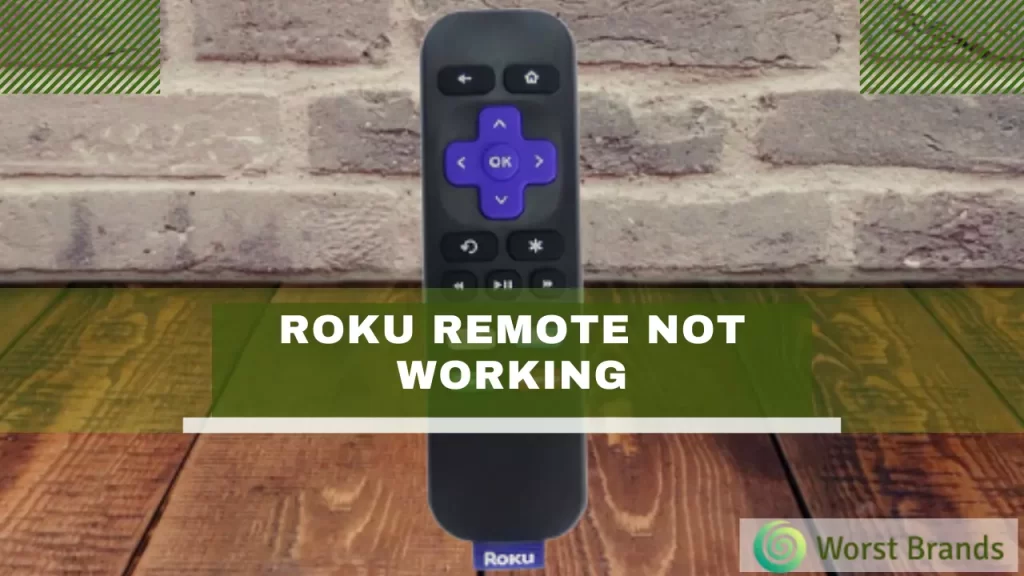 Here we have listed some proven fixes to properly make an unresponsive Roku TV remote work.
You must follow them one by one considering the issue you are facing, and check what troubleshooting method works for you.
Check and replace the batteries of your Roku remote
Is there any interference from the HDMI cables?
Reset the Roku remote
Check for the internet connection
Try using the Roku remote app
Roku remotes are of two types: Standard Infrared Roku remote and Enhanced Roku remote. The above-listed procedures are general and would work for both types of remote.
However, some troubleshooting steps are specific for these remotes. We will explain them later in the article.
1. Check and Replace the Batteries of Your Roku Remote
Faulty batteries are the most common problem, which is the first thing that needs to be checked when any remote stops working. Slow performance is always an indicator of weak batteries.
First, you must remove and replace the batteries in the remote's sliding panel at the back. Check if it works. If it does not, you should now replace the batteries.
Some Roku remotes use AAA batteries, while some others use AA batteries.
You should learn about the model of your remote and check what type of batteries it requires.
After this, if the remote continues to be unresponsive, you must now move on to other troubleshooting steps.
2. Is There Any Interference From the HDMI Cables?
As the Roku streaming sticks are meant to be inserted in the HDMI port on the TV, it is likely to get interfered with the HDMI cables. To get rid of this problem, you can use the HDMI Extension.
The HDMI extension positions the Streaming stick a little further from the HDMI port, reducing the interference.
If you do not have an HDMI extender at your home, don't worry about it. It is available for download for free on the Roku website.
To get your free HDMI extender, you will just be required to fill in a form on the Roku website, and that's it.
3. Check for the Internet Connection
Weak Wi-Fi signals are also the culprits in most cases. If you have tried out many troubleshooting steps and still your Roku Remote is not working, then you must consider checking your Wi-Fi connection.
Check your wireless internet connection and try connecting the Roku device to a different Wi-Fi connection.
If you have a Roku player, then you can also use a wired internet connection, but if you have a streaming stick, then it must be connected to a wireless network.
4. Reset the Roku Remote
Before resetting your Roku remote, you must learn about the types of Roku remotes so you can perform the steps accordingly.
Here comes the two types of Roku remotes.
1. Standard Infrared Roku Remote
This is a simple remote based on infrared technology and requires a clear straight path for the signals from the remote to talk to the Roku device.
The Roku's voice remote is also the same type of remote i.e., a simple remote.
2. Enhanced Roku Remote
On the other hand, Roku's enhanced remote is more advanced. It has the capability to control and command the screen from anywhere, regardless of the direction it is pointed in.
The gaming remote and Roku's enhanced voice remote both are of this type.
The standard IR remote cannot be reset, and it does not even need resetting. You can only reset your remote if it is the Enhanced Remote.
To reset your Enhanced remote, follow these steps:
Take out the batteries from the back of your remote.
After that, unplug the power cable of the Roku player and plug it back in after 10 seconds.
Put the batteries back in the remote once the Roku home screen displays on your TV.
There must be a reset button near the battery compartment. When you remove the back lid, you will see it, and press and hold that reset button for about 5 seconds.
The pairing light on the remote will begin to flash. The procedure usually takes half a minute. Once it is completed, you will be notified on the TV screen.
5. Roku Remote App
Roku has a Thai special feature with its devices. This would not stop you from using the Roku device even if your remote stops working. You may use the Roku remote app on your phone to control the device.
However, the app cannot fully replace the original Roku remote and isn't a great option. You can still use it until your Roku remote get back its life.
If you have never used the app, you will need to install it from the Google Play or App Store on your Android or iOS phone.
Make sure your phone and the Roku streaming device are on the same Wi-Fi network.
When you open the app, the discovery page appears where you need to select your Roku box from the list of the devices that are shown.
Apart from functioning as a remote, the app has other interesting features too, which you will get to know once you explore the app.
6. Roku Replacement Remote
If you have tried many fixes and you think that your remote has some more serious and technical issues that cannot be resolved, you must consider replacing the remote.
You can find the replacement remote on many popular online websites, just like Amazon, which sells genuine Roku remotes which are even licensed.
Moreover, a Roku Replacement remote can also be found on Roku's website.
Can You Upgrade Roku Remote?
Roku allows the up-gradation of features like voice control. If you own an older Roku remote version and wish to upgrade it, you surely can.
Remember that some Roku remote versions are not compatible with the old Roku device models. Always check the compatibility of the remote before buying.
Conclusion: Roku Remote not Working
So, by now, you must have understood that troubleshooting fixes for a Roku remote are quite simple and general. Just learn about your Roku device version and perform the steps accordingly.
We hope that this detailed explanation about the working of the Roku remote has helped you to some extent. You have a clear path in your mind about what to do if your Roku remote stops working.
Roku is a great company that provides the best user experience in the world of streaming. If you ever experience any issue with your Roku remote, you can perform the above-mentioned easy fixes.
If the problem is continuous, you can also visit the Roku website to get the specified information about the version of the remote you have.
Found this troubleshooting article helpful? Let us know in the comments if you have any other fix for Roku remote not working. We would love to hear from you. Stay hooked for more such interesting and helpful troubleshooting content!
Related: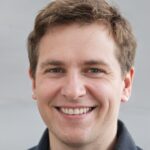 Steven Settles is a professional content writer with over 7 years of experience in writing for different niches, including brand reviews, technology, fitness, and more.
Currently, he is working as a content writer for WorstBrands, where he provides insightful reviews of different products, including home appliances, outdoor gear, fashion, and kitchen products. In his free time, Steven enjoys traveling and exploring new places.