WorstBrands.com is a participant in the Amazon Services LLC Associates Program, an affiliate advertising program designed to provide a means for sites to earn advertising fees by advertising and linking to Amazon.com
Let's face it; the TV industry has changed dramatically in recent years. Many brands are becoming outdated as technology advances.
So, before buying, you must know the worst TVs to avoid purchasing at all costs.
Moreover, be careful of a retailer who makes you an attractive deal during the off-season.
Most retailers want to get rid of their outdated inventory. Hence, there is a high possibility you'll end up with a substandard model.
Our worst TV brands list includes RCA, Westinghouse, Hisense, Sceptre, Hitachi, FFalcon, and Insignia.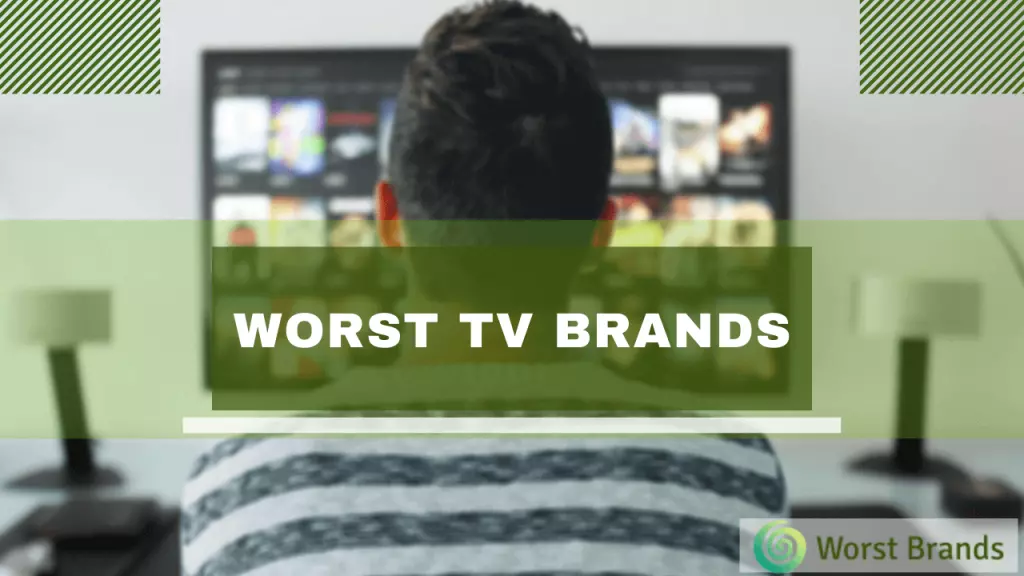 How To Identify the Worst TV Brands?
| Criteria | Red Flags |
| --- | --- |
| 1. Brand | Low-priced TVs |
| 2. Customer complaints and reviews | Complaints and negative reviews |
| 3. Brand Reputation | Brands with bad |
| 4. Sound and picture quality | Poor sound and blurry pictures |
| 5. Screen size | Too small screen sizes |
| 6. Customer support | Bad customer support |
| 7. Warranty | Short-term or no warranty |
The first thing to look for when buying a TV is its brand. If the price is too low, it's likely a cheap, Chinese-made TV.
The next thing you want to look for is if there are any customer complaints online. Also, if you see lots of negative reviews, then this means it Is not that great.
Next, the brand should be well known. This helps you figure out whether the brand is reliable or not. A TV brand with a bad reputation should be avoided, as it might mean the TV is cheaply built and prone to malfunction.
Some other red flags that can help you identify unreliable TV brands include poor sound quality, blurry pictures, small screen sizes, poor customer support, and short-term warranties.
7 Worst TV Brands to Avoid
We have picked the most problematic TV brands currently on the market based on their features and customer reviews.
Our team looked at everything from the leading TV brands like LG, Samsung, Sony, and Panasonic to lesser-known brands like Bauhn and Linsar to come up with the list.
Make sure to check out the most reliable TV brands in 2023 after the list of the worst ones. We have recommended the best brands based on our testing and the users' insights and reviews.
1. RCA

I think that RCA is a great value, especially when you consider that it is the cheapest 4K TV on the market. They have a big list of satisfied users but they are also not free from the critics due to some problems with their TVs.
What I don't like is that RCA TV offers limited HDR support. And also, it has a narrow viewing angle. The picture quality is so-so. It's not perfect but I think it's good enough for most people.
RCA TVs has a really nice design, and the build quality is also good.
However, the UI is simple and easy to use, and it has a really affordable price tag. It also has an impressive amount of features and a nice set of speakers.
But, before buying RCA TV, make sure you go through all of their common problems and read the customers' reviews.
Limited HDR support
So-so picture quality
Narrow viewing angles
Inconvenient port placement
There is no local dimming
2. Westinghouse

Westinghouse is another really affordable 4K TV that comes with a nice design and a very affordable price tag.
It is a bit more expensive than RCA but the picture quality is much better, and it has more features, like the ability to work as a smart TV.
However, Westinghouse is not perfect. They don't have a lot of TVs on their site, and they don't provide very detailed information about their products.
But what I like the most about Westinghouse TVs is that they have a nice design. They also have a good contrast ratio and a voice remote that works very well with Alexa.
Although the Westinghouse TVs are fascinating but lacked deep blacks in 4K and other essential features like the Westinghouse Roku LED TV.
Check out some other drawbacks that you should know before buying. If you like to know more, you can read our Westinghouse TV Review.
Lacks deep blacks in 4K
Average viewing angles
Colors are a little skewed
VIZIO D-Series TVs are the best busget alternative to buy in 2023. Check out the price and user reviews about VIZIO TVs.
3. Hisense H8 Series

The next worst TV brand is Hisense. It is a famous Chinese TV brand in the United States. It could be a good option for those on a low budget who wish to get a 4K television.
The Hisense H8 Series is not perfect, but it is not bad either. It has got a couple of minor flaws that are very frustrating.
The biggest issue is that the local dimming feature is completely ineffective.
Also, I really don't like the fact that there are only two HDMI 2.0 ports. That is not very convenient.
Another drawback of Hisense H8 is the fact that their TVs don't have an edge-lit panel.
Despite being an attractive television, most of its users are not satisfied with the quality of this model.
Here is our complete Hisense TV Review that can help choose the perfect fit for your living room.
Check out some other drawbacks of the Hisense 8 Series that are reported by its users.
Poor black levels
Local dimming is ineffective
Limited smart television services
Only two HDMI 2.0 ports
4. Sceptre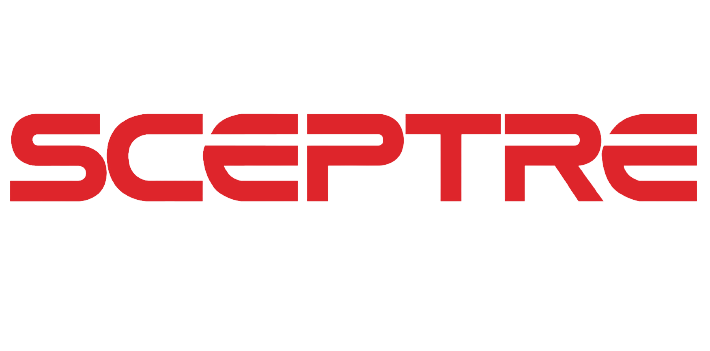 Sceptre TV is another Chinese company that is offering a really affordable 4K TV that comes with a nice design and a good contrast ratio.
I also appreciate that it has several Smart features such as voice control, Google Home integration, and more.
What I don't like about this TV is that it has some issues with the image quality and the smart features are a bit underdeveloped. The sound volume is pretty weak, which is unfortunate.
However, one of the most annoying things about Sceptre TVs is the fact that they have a really bad viewing angle.
Here is a quick list of the common Sceptre TV problems.
Smarts features are a bit underdeveloped
Several issues with image quality
Weak volume
5. Hitachi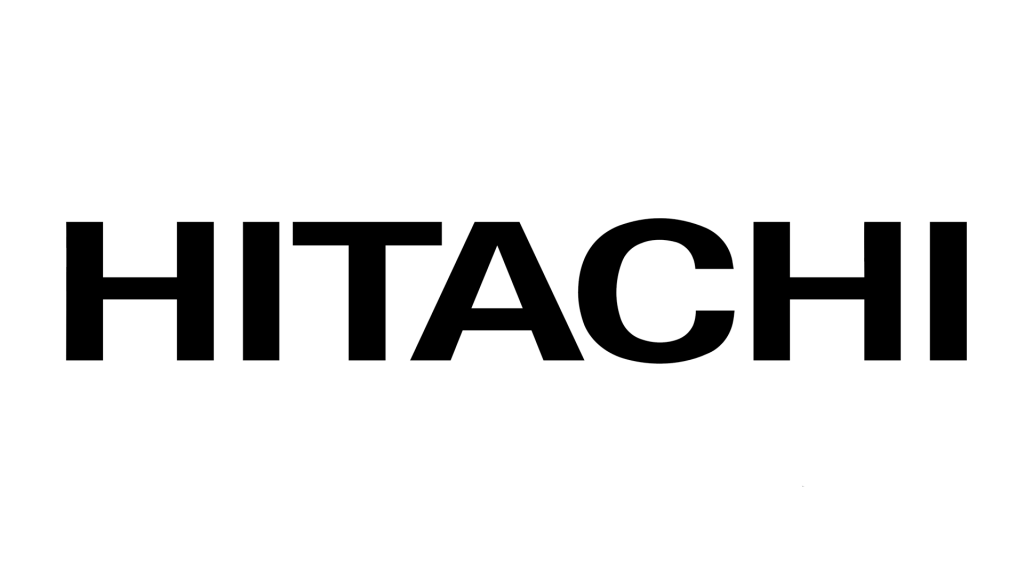 Hitachi TV is a well-known Japanese television brand with a long history. So, it may surprise you to see their name on our list of worst TVs.
It is not an entirely bad TV brand but it doesn't live up to its reputation.
I like that it's affordable, but the sound quality is poor and the picture quality is mediocre.
The screen is also prone to blinking. I also think the after-sale service is mediocre at best.
All in all, it is not bad, but it is not great either. Check out some other most common issues and what users have to say about Hitachi TVs.
The sound quality is poor
Screen blinking problem
Limited smart features
Mediocre picture quality
Poor after-sale services
6. FFalcon: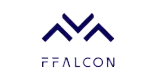 FFalcon is another Chinese TV brand that sells 4K TVs at very low prices. It has a nice design and its 4K TV comes with some pretty attractive features.
However, some of FFalcon TVs' main drawbacks are that it has a really low contrast ratio, bad viewing angle, poor color accuracy, and unimpressive smart features.
The sound quality is also pretty disappointing. It doesn't have a good sound system with several bass speakers, which is very annoying.
Here are the common FFalcon TV issues that are reported by the users.
Poor color accuracy
Low contrast ratio
Smart features are not very comprehensive
Bad Viewing angles
7. Insignia: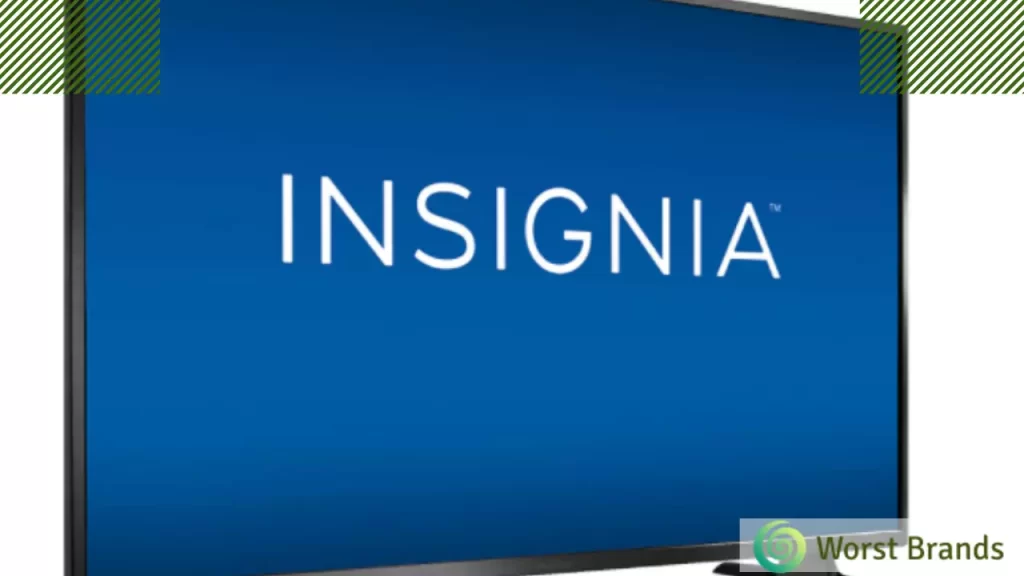 The last Worst TV brand to avoid is Insigne. There is no doubt that this brand is one of the highest TV sellers. But, their 4K TVs are not up to par.
There are some good features of Insignia's smart TV. But there are also a few things that I don't like about it.
First, it is very hard to navigate the settings. I don't even know where to start.
Second, the smart features are not really well developed. For example, I can't find a way to add subtitles. And lastly, the picture quality is not as good as it could be.
Here is a list of some of the issues that are associated with Insignia TVs.
Smart features are a bit underdeveloped

Mediocre Sound Quality
The settings are difficult to navigate.
5 Most Reliable TV Brands
Based on our research and customers ' feedback, these are the most reliable TVs to buy.
1. TCL Class 4-Series
The first thing that you'll notice about the TCL class 4-series is the look. It is sleek and stylish, but not in a flashy way.
It is a bit taller and wider than most other TVs, and it comes with a thin, rounded bezel.
Also, it has a built-in Google Assistant, which is useful when you want to check your schedule or ask for weather updates.
This TV has a 'Smart TV' mode which lets you access apps like Netflix and even lets you use your voice to control your TV.
If you are looking for a smart TV with the convenience of Google Assistant, then this one is not a bad option.
Here is our complete TCL TV review, if you wish to know more.
2. Samsung
A large 32-inch TV with a great picture is hard to find, so we are impressed by the one Samsung offers. It is not the best that they have to offer, but it is still a solid option at an affordable price.
The Samsung LS03T TV offers a great picture quality that is perfect for watching movies and television. The QLED technology produces a bright, sharp picture that's free of distracting graininess.
This Samsung TV also features an impressive 120Hz refresh rate, which makes everything look smooth and fluid. With this feature, you can enjoy sports games or fast-paced films without annoying blurring.
It also has other neat features like SmartThings integration, voice control via Amazon Alexa, Google Assistant, and IFTTT, and built-in HDR for enhanced color reproduction.
Samsung is well-known for its TVs, and we're pleased to see they're offering a high-quality 32-inch TV at a reasonable price.
It is a great choice if you want a quality TV but don't have a lot of money to spend.
3. LG OLED C1 Series
The first thing that you'll notice about the LG OLED C1 Series is the massive amount of features it has.
This is a big LG TV, but it doesn't look like it at all. It's one of the slimmest OLED TVs you can buy, and the only ones in this class that are even close to being this thin are from Sony and Samsung.
The display itself is bright and clear, so the picture quality is exceptional for an OLED TV. The colors look vibrant, and the blacks are intense.
It's quite impressive, actually, and it looks really great for watching movies on.
The audio quality is also fantastic. The soundstage is incredible, and the bass is deep and powerful.
It is almost as if you are sitting in your living room with surround sound speakers.
4. Vizio V-Series
If you're looking for a high-quality, affordable TV, then the Vizio V-Series is what you need.
Vizio offers a range of TVs with different screen sizes, ranging from 43 inches to 50 inches.
You can get a 42.5-inch screen if you want a premium-looking Vizio TV with the best picture quality and resolution.
Vizio's latest flagship model, the V-Series, has a 4K resolution and a 120 Hz refresh rate that delivers more detailed images and smoother motion.
It supports Netflix, Hulu, Pandora, Amazon Instant Video, and other internet services.
Also, Vizio TV comes with a 3-year warranty, so you're covered in case of any problems.
5. Sony X80J
The Sony X80J is an amazing TV for anyone looking to get into the world of high-end TVs.
The X80J is a 4K HDR-enabled television that delivers a picture that's smooth, natural, and detailed. It's also loaded with great features like Motionflow XR and Google TV.
It even has the ability to play 4K content from services like Netflix and Amazon Prime Video.
The X80J is compatible with Dolby Vision HDR which means it will be able to reproduce more colors than conventional TVs.
This is ideal for content creators who want their shows to look as good as they do in theaters.
The X80J also has Motionflow XR, which makes it ideal for those looking for a TV that can keep up with fast-paced action.
It can maintain smooth and clear motion in games, sports, and movies, without the jitters and stutters that come from other TVs.
TV Buying Guide | How to Choose a TV Brand
Televisions are increasingly evolving. So, choosing the right television brand for your home is one of the most difficult tasks in today's world since there are so many different types of TVs.
To help you make the best choice, we have put together this simple guide on choosing a suitable TV.
1. Choose your price range
In the last 3-5 years, television prices have dropped, and you can now get a beautiful, 50 inches, 4K smart TV for less than a grand.
So, determining your budget is the first and most critical move when buying a TV brand.
More money can get you more features, such as better contrast and a broader color spectrum.
2. Choose your TV size
Any detailed analysis of existing 4K televisions will conclude that "bigger is better."
If you choose a too-small size, you will be disappointed. That's how good TVs have become in recent years, both in picture quality and design.
55-inch is the most common television size nowadays. 65-inch TVs are also common, with a few in 75-inch and larger sizes available, but they require a lot of space.
However, smaller sizes, such as 32-inch and 40-inch, are easier to accommodate in tighter spaces and won't overpower your house.
3. Choose OLED or LED
Before buying a new TV brand make sure you know the difference between OLED and LED.
Despite being more expensive, OLED is considerably the best picture technology.
Although OLED TVs have superior picture quality, a good 4K LED television can still provide an excellent viewing experience.
The best 4K LED offers the same smart television features as OLED TVs.
Furthermore, 4K LED TVs are less expensive than OLED TVs, allowing you to save money for that amazing sound system.
4. Choose your TV resolution
You can select between two resolutions, which are HD and 4K UHD. HD TVs have a resolution of 1920 x 1080 pixels, while Ultra HD TVs have a resolution of 3840 x 2160 pixels.
Therefore, Ultra HD televisions have four times the amount of pixels as HDs, enabling them to produce images with substantially higher resolution.
5. Check the HDR Compatibility
High dynamic range (HDR) televisions can generate images with much more brightness and contrast than regular televisions, as long as HDR content with this additional luminance data is served to them.
Furthermore, wider color spectrums (also known as broad color gamut) are supported by all current HDR TVs more than most non-HDRs.
6. Connections and ports
HDMIs, USB ports, and multimedia support are the essential connections to look for in television.
When purchasing a 4K television, look for one with v2.0 HDMIs rather than v1.4 HDMIs to ensure the broadest compatibility.
You will also need at least one HDMI 2.1 port to play 4K games at high frame rates (120Hz).
7. Smart TV platform
Smart TVs have internet connectivity, which is typically provided by an Ethernet port and Wi-Fi access.
With this link, you can stream movies and serials through various YouTube, Netflix, and Hulu apps.
Frequently Asked Question:
Here are some of the most frequently asked questions about TVs from our visitors.
When should you replace a TV?
You should replace your old TV when it starts to show signs of age – like cracking or warping panels.
How long do TVs usually last?
TVs usually last for 3-5 years. After this period of time, they start to fail from wear and tear, or they begin to malfunction and display weird or distorted images.
Is a Smart TV worth it?
A Smart TV is definitely not a necessity. In fact, it's a huge waste of money. Most smart TVs come with a lot of features that can be used to help you with your daily life. But they don't actually make your life easier. Hence, if you are looking for a smart TV, then you should ask yourself whether or not it will really benefit you in any way.
Are LCD TVs better than LED TVs?
This is a matter of personal preference. LED TVs are brighter, and hence, you can see more details clearly. But they are also more expensive, so you might prefer LCD TVs if you're looking for a budget option. 
Final Words – Which TV Brands to Avoid?
Our goal is to give you the most comprehensive understanding of the worst TV brands to avoid on the market today. So, we included the most problematic models in this guide to help you make the right choice.
Buying a television is a long-term investment, so preferring a low-cost deal over a quality one is not a great pick.
However, cheap deals are always appealing. So, people often make bad decisions when enticed by a low price.
Before making a purchase, check the TV's specifications to make sure you are not getting an outdated model.
Never trust a TV brand with anonymous names because most of them are cheaply manufactured. These low-profile brands are not worth buying, and they will waste your time and money.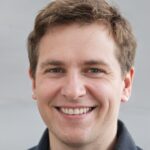 Steven Settles is a professional content writer with over 7 years of experience in writing for different niches, including brand reviews, technology, fitness, and more.
Currently, he is working as a content writer for WorstBrands, where he provides insightful reviews of different products, including home appliances, outdoor gear, fashion, and kitchen products. In his free time, Steven enjoys traveling and exploring new places.