WorstBrands.com is a participant in the Amazon Services LLC Associates Program, an affiliate advertising program designed to provide a means for sites to earn advertising fees by advertising and linking to Amazon.com
Let's face it; the TV industry has changed dramatically in recent years. Many brands are becoming outdated as technology advances. So, before buying, you must know the worst TV brands to avoid purchasing at all costs in 2021.
Moreover, be careful of a retailer who makes you an attractive deal during the off-season.
Most retailers want to get rid of their outdated inventory. Hence, there is a high possibility you'll end up with a substandard model.
Before deciding on a TV brand, have a look at our list of the worst TV brands.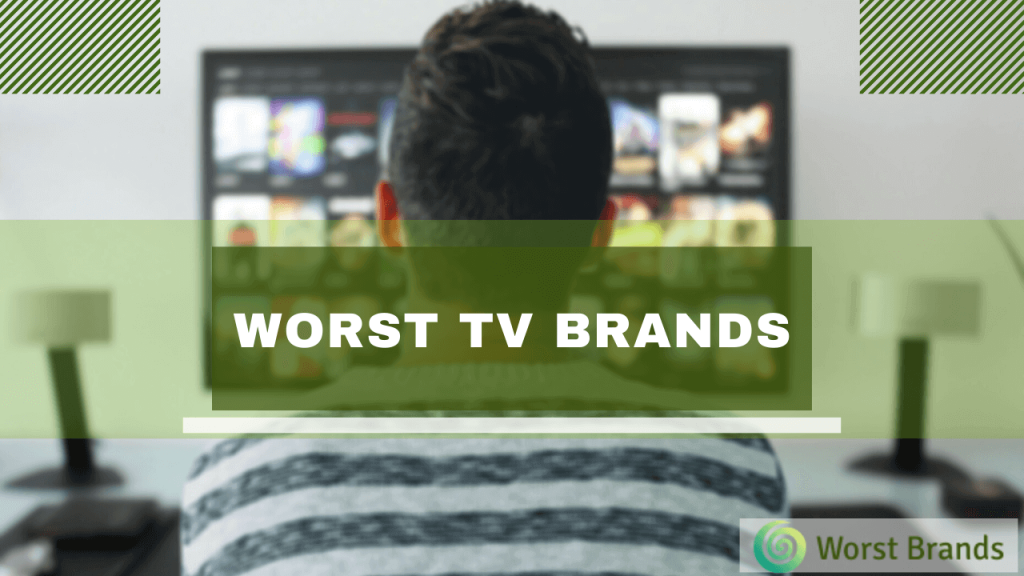 5 Worst TV Brands to Avoid
We have picked the most problematic TV models currently on the market based on their features and customer reviews.
Our team looked at everything from the leading TV brands like LG, Samsung, Sony, and Panasonic to lesser-known brands like Bauhn and Linsar.
Here is our list of the worst TV brands to avoid in 2021.
1. RCA RTU4300
* Rating: 54%
* Size: 30 to 49 inches

Despite being the cheapest 4K TV, it has the lowest rating in our ranking. The picture quality of this model is average, with no local dimming.
However, the following are some of the reasons to stay away from the RCA RTU4300.
Limited HDR support
So-so picture quality
Narrow viewing angles
Inconvenient port placement
There is no local dimming
2. Westinghouse
* Rating: 57%
* Size: 32 and 55 inches

The Westinghouse TVs, which have a reasonable contrast ratio and a voice remote with Alexa, could be a decent match for your living room. You might be surprised to see Westinghouse TVs on our list.
However, these models are fascinating but lacked deep blacks in 4K and other essential features, like the Westinghouse Roku LED TV.
Its users have complained about a variety of issues on various online customer forums.
Check out the following disadvantages of this television.
No HDR support
Lacks deep blacks in 4K
Poor viewing angles
Colors are a little skewed
3. Hisense 50H8C
* Rating: 58%
* Size: 50 inches

The Hisense 50H8C is a famous Chinese TV brand in the United States. It could be a good option for those on a low budget who wish to get a 4K television.
Despite being an attractive television, most of its users are not satisfied with the quality of this model.
This model has a few flaws that you should be aware of before purchasing.
Poor black levels
Local dimming is ineffective
Limited smart television services
There are only two HDMI 2.0 ports
4. Sceptre – X515BV
* Rating: 61%
* Size: 50 inches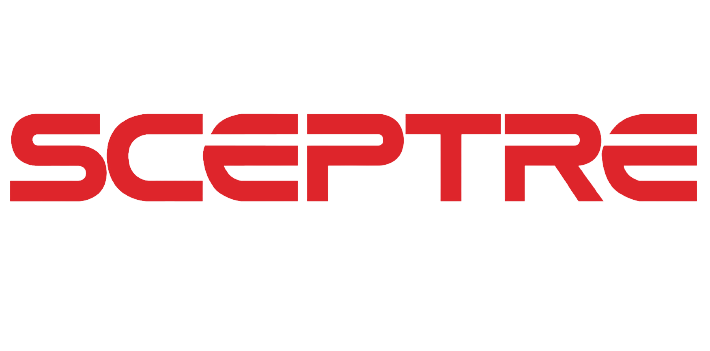 In today's world of 4K and smart televisions, the Sceptre X515BV FSR is a simple 1080p television with no smart features.
It received the lowest overall score in our analysis. Despite its low cost, this model only has a limited appeal to its users.
The following are the drawbacks of this model.
There are no smart features.
No 4K resolution
Several issues with image quality
Weak volume
5. Hitachi – 43R80
* Rating: 51%
* Size: 43 inches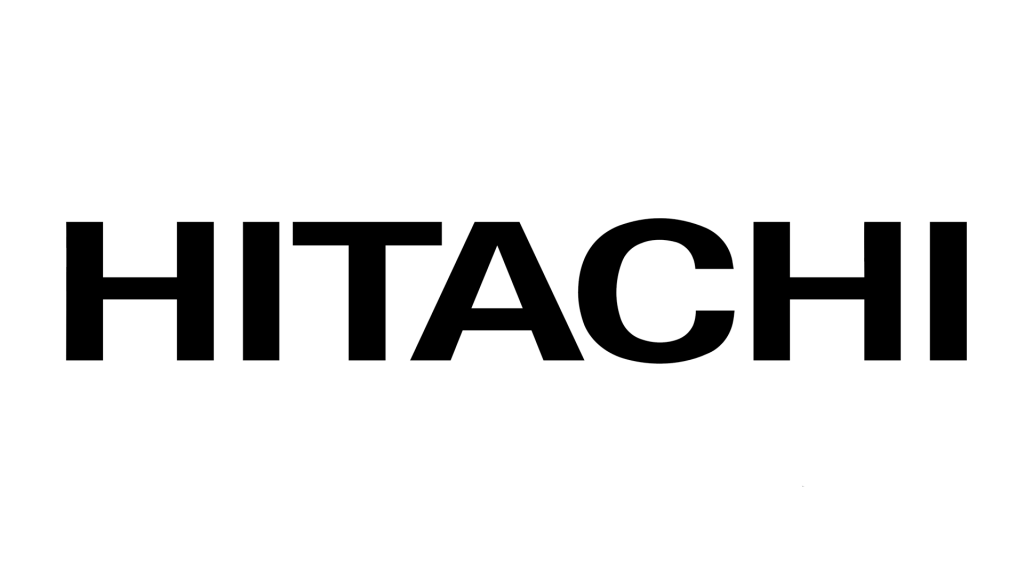 The Last worst TV brand on our list is Hitachi. With no smart features, the Hitachi 43R80 is a simple 4K television. It has also earned the lowest score in our rating.
The picture quality of this model is below average in both HD and 4K.
Check out the following cons of having this model.
The sound is low
Screen blinking problem
Limited smart features
Mediocre picture quality
Poor after-sale services
---
You may also like to read
Worst Gaming PC
Worst Computer Brands
Worst Laptop Brands
TV Buying Guide | How to Choose a TV
Televisions are increasingly evolving. So, choosing the right television brand for your home is one of the most difficult tasks in today's world since there are so many different types of television.
To help you make the best choice, we've put together this simple guide on choosing a suitable TV.
1. Choose your price range
In the last 3-5 years, television prices have plummeted, and you can now get a beautiful, 50 inches, 4K smart TV for less than a grand. So, determining your budget is the first and most critical move.
More money can get you more features, such as better contrast and a broader color spectrum.
2. Choose your TV size
Any detailed analysis of existing 4K televisions will conclude that "bigger is better." If you choose a too small size, you will be disappointed. That's how good TVs have become in recent years, both in picture quality and design.
55-inch is the most common television size nowadays. 65-inch TVs are also common, with a few in 75-inch and larger sizes available, but they require a lot of space.
However, smaller sizes, such as 32-inch and 40-inch, are easier to accommodate in tighter spaces and won't overpower your house.
3. Choose OLED or LED
Despite being more expensive, OLED is considerably the best picture technology. Although OLED TVs have superior picture quality, a good 4K LED television can still provide an excellent viewing experience.
The best 4K LED offers the same smart television features as OLED TVs.
Furthermore, 4K LED TVs are less expensive than OLED TVs, allowing you to save money for that amazing sound system.
4. Choose your TV resolution
You can select between two resolutions, which are HD and 4K UHD. HD TVs have a resolution of 1920 x 1080 pixels, while Ultra HD TVs have a resolution of 3840 x 2160 pixels.
Therefore, Ultra HD televisions have four times the amount of pixels as HDs, enabling them to produce images with substantially higher resolution.
5. Check the HDR Compatibility
High dynamic range (HDR) televisions can generate images with much more brightness and contrast than regular televisions, as long as HDR content with this additional luminance data is served to them.
Furthermore, wider color spectrums (also known as broad color gamut) are supported by all current HDR TVs than most non-HDRs.
6. Connections and ports
HDMIs, USB ports, and multimedia support are the essential connections to look for in television. When purchasing a 4K television, look for one with v2.0 HDMIs rather than v1.4 HDMIs to ensure the broadest compatibility.
You will also need at least one HDMI 2.1 port to play 4K games at high frame rates (120Hz).
7. Smart TV platform
Smart TVs have internet connectivity, which is typically provided by an Ethernet port and Wi-Fi access.
With this link, you can stream movies and serials through various YouTube, Netflix, and Hulu apps.
Final Words – Which TV Brands to Avoid?
Our goal is to give you the most comprehensive understanding of the worst TV brands to avoid on the market today. So, we included the most problematic models in this guide to help you make the right choice.
Buying a television is a long-term investment, so preferring a low cost deal over a quality one is not a great pick. However, cheap deals are always appealing. So, people often make bad decisions when enticed by a low price.
Before making a purchase, check the TV's specifications to make sure you are not getting an outdated model.
Never trust a TV brand with anonymous names because most of them are cheaply manufactured. These low profile brands are not worth buying, and they'll waste your time and money.