If you are looking for a smart TV with a sleek design and many features, look no further than Vizio.
The company has been making top-quality TVs since 2002 and is well known for its high-quality LED screens.
And now, they have brought a new line of TVs to the M-Series market. They have a very sleek design that is perfect for modern living spaces.
Vizio TVs are easy to install, have a lifetime warranty, and are available in a wide range of sizes and screen sizes.
So, in today's Vizio TV review blog, I will go through some important information you should know before purchasing a new one.
Let's see whether this brand is truly worth your money.
Vizio TV Review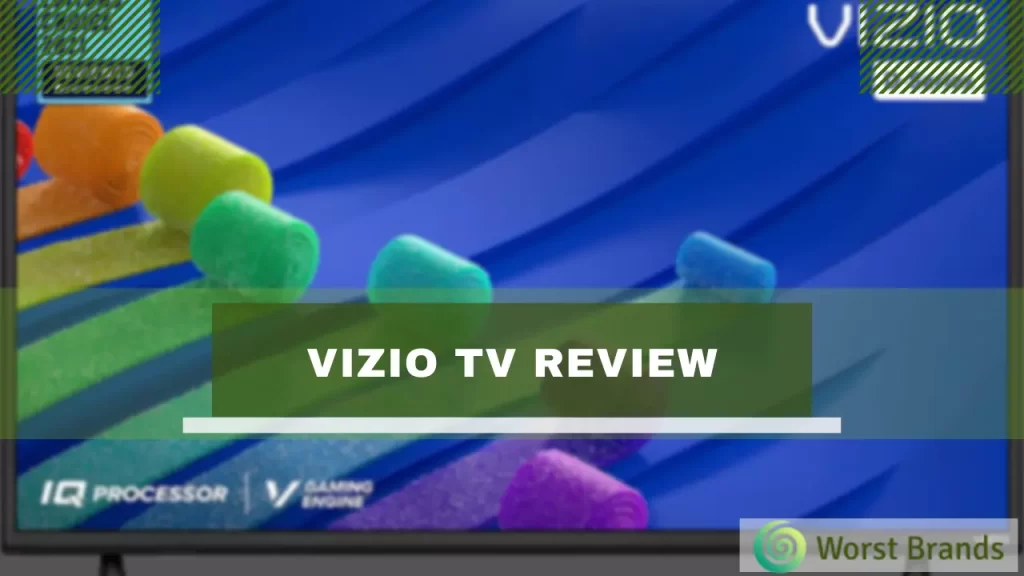 Related:
Now let's have a look at the first Vizio TV model in today's review list.
1. Vizio D Series
If you have a smart home, it is a good TV option since it supports Amazon Alexa voice control.
The Vizio D Series TV has a great picture, great sound, and a great price. The full-array LED backlight delivers a clear picture with vivid colors and deep blacks.
You can adjust the picture to your liking via the Smart TV interface or the TV remote.
I have been using this TV for gaming purposes and I am quite satisfied, thanks to its V-Gaming Engine and variable refresh rate support.
This allows you to get a great experience while watching your favorite games. You can also use the TV as a set-top box to play movies, music, and more.
While it lacks the smart features of the Vizio P-Series, the D-Series does not have a voice remote, which is a downside of the series.
Verdict:
Vizio's D-Series has a great picture, great sound, and a great price. It's perfect for people who want to stream games, watch movies, and more, and it has all the best features.
Read our following blogs to learn about other popular TV brands:
2. Vizio V Series
Vizio V series is divided into two parts; V5-Series and V6-Series. Let's review both of them.
a. Vizio V5-Series
The V5-series is one of the best 4K HDR TVs on the market today.
It's one of the first to support Dolby Vision, and it also features many smart features like voice search, apps, and content streaming.
This TV doesn't have the most premium build quality, but it's still great for the price.
It has a 4K Ultra HD resolution of 3840×2160, which is pretty impressive for a 55-inch TV.
It has HDR10 support, which means it can display HDR content without any additional equipment or a special cable.
It also has Dolby Vision support, one of the best HDR formats out there. It's Dolby's version of HDR, and it's compatible with a lot of HDR content.
It has a lot of other smart features too. It has a built-in voice remote and a mobile app.
You can use the voice remote to search for content, navigate your TV, and even control your smart home devices.
The TV also has an eARC feature, which enables Adaptive Darker and brighter. It automatically adjusts the backlight brightness depending on the content you're watching.
This feature is very handy and saves a lot of energy. It's ideal for those who watch a lot of content online.
Verdict:
If you're looking for a nice, affordable TV with a lot of features, then Vizio V5-Series is a great option. It's a good buy, and it's definitely worth the price.
b. Vizio V6-Series
This is a very affordable 4K television from Vizio. It is one of the best TVs that you can buy right now.
There are two HDMI ports and a USB port on the back of the TV, along with an Ethernet port, which is very useful for connecting your device to it. The V6 also supports Dolby Vision HDR and Dolby Atmos sound.
This Vizio is easy to set up and use, thanks to its remote control. You can adjust the TV settings using the remote or through the TV's web interface.
You can even access your account from the TV, so you don't have to use a separate device.
The TV also has a built-in speaker system, which is quite powerful. There's also a 4.5mm input for headphones, which is good to have if you want to watch movies in the background.
The only downside is that this TV doesn't come with a stand, which may be inconvenient for some people.
However, It can be connected to an external wall mount if you need it though, and it comes with a power cord and an HDMI cable.
Verdict:
The Vizio V6 Series is great for gaming, and it is also equipped with several smart features. It has also won some awards, which shows its quality. All in all, this TV is worth buying!
3. Vizio P Series
The next generation of the P-series is here! And I have to say that it's really a great upgrade from the previous one.
The Quantum Color display features a new set of technologies that are meant to enhance the viewing experience.
The Quantum Color is based on the next-generation Quantum Dot technology, which uses nanocrystal quantum dots instead of the traditional red, green, and blue colors.
These quantum dots are much smaller than the traditional RGB color dots, and they produce more vivid and accurate colors.
The P-Series also has a new VIZIO ProGaming Engine, which will make playing video games on the TV a lot more responsive.
The P-Series has a built-in 4K upscaling engine, so you can enjoy all of the latest gaming titles at a resolution of 3840 x 3.
It's the best resolution for gaming, and you'll be able to see every pixel of the game in ultra-high definition.
Verdict:
So if you're looking for a new TV that offers a great viewing experience, buy the P-Series. It's definitely a great upgrade over the old model.
4. Vizio M Series
The Vizio M Series is a 4K UHD TV that offers incredible picture quality, a full array of features, and a powerful processor for gaming.
Vizio has been making TVs for over 20 years now, so you can trust them when it comes to quality. The M Series is packed with top-of-the-line features.
First, this TV offers HDR10, a new standard for HDR (High Dynamic Range).
HDR is an enhanced version of HDTV that provides greater contrast and a wider color spectrum, meaning the colors are more vivid and natural.
This TV also has FreeSync, a technology from AMD that synchronizes the display's refresh rate with the refresh rate of your graphics card.
This lets you play games at high frame rates without any lag or stuttering.
The M Series also has a full array of speakers, including a subwoofer, 7.2-channel surround sound, and Dolby Atmos.
It supports Dolby Vision too, which allows you to enjoy the same picture quality as HDR in 4K UHD.
So if you want the best picture quality, surround sound, and the most powerful processor, then get this TV. You'll definitely be satisfied with this purchase.
5. Vizio D-4 Series
A good number of the Vizio D-series televisions come with an excellent feature set, and it's no different with this model.
The D-4 Series is a 4K UHD HDR TV loaded with features, including SmartCast, V-Gaming, and an excellent picture processing system designed to deliver the best picture possible.
It is built to run on a 4K signal, which means that it can display over 8 million pixels across its screen.
It has a screen resolution of 3840 x 2160 and supports HDR 10, Dolby Vision, and Dolby Atmos.
It also has a fast processor that can handle 4K UHD content and high frame rates.
If you want a better visual, the V-Gaming Engine uses auto game mode, variable refresh rate, and the D-Series Lowest input lag to make the newest console games more responsive.
It also supports Dolby Vision, an HDR format designed to produce an even brighter image.
You can also choose between 4K HDR10 or HDR10+ modes, which are both optimized to display more details in your favorite movies and shows.
Verdict:
This is an excellent model that's loaded with all sorts of great features, and it's definitely worth a look if you're looking for a 4K HDR TV that's loaded with features at a reasonable price.
Frequently Asked Questions
Are Vizio TVs good quality?
The quality of Vizio TVs is excellent as long as you buy a brand-new model.
These TVs come with all sorts of advanced features, such as voice-controlled remote controls, smart apps, and so on.
\However, if you buy a refurbished or secondhand model, then you should expect certain issues with the display and speakers.
How long do Vizio TVs last?
Vizio TVs can last up to 10 years if used correctly.
Final Words:
Vizio is a brand that has consistently delivered quality televisions for over two decades.
The company's latest line of TVs features sleek designs that are perfect for modern living spaces and come in various sizes and screen resolutions.
Vizio TVs are easy to install, have a lifetime warranty, and are packed with features that make them a smart buy for anyone in the market for a new TV.
Whether you're a gamer, a movie lover, or just looking for a reliable set-top box, Vizio has something for everyone.
So, if you want a TV that delivers on performance, quality, and value, look no further than Vizio
Still any queries? Leave a comment so I can respond.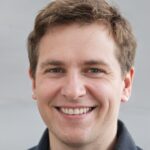 Steven Settles is a professional content writer with over 7 years of experience in writing for different niches, including brand reviews, technology, fitness, and more.
Currently, he is working as a content writer for WorstBrands, where he provides insightful reviews of different products, including home appliances, outdoor gear, fashion, and kitchen products. In his free time, Steven enjoys traveling and exploring new places.