Buying a new TV can be a daunting task. You need to consider the design and resolution, whether it's 720p, 1080p, 4k, or even 8k, then you have got the display OLED versus QLED, sound performance, response time, refresh rates, and then the most important thing, your budget!
So, what should you do?
Well, first thing first, you need to ask precisely what you require, because you can spend way more than you need to.
Nowadays, you can quickly get flagship features on relatively low-cost TVs, and when it comes to affordable TV with flagship features, one name pops up immediately, and that's ONN TV.
The ONN TV class series 32″, 50″ and 70″ has received amazing reviews from users due to their excellent picture quality and affordability. They are even great for gaming!
Before we start our ONN TV review, let's understand the features of the TV a bit more.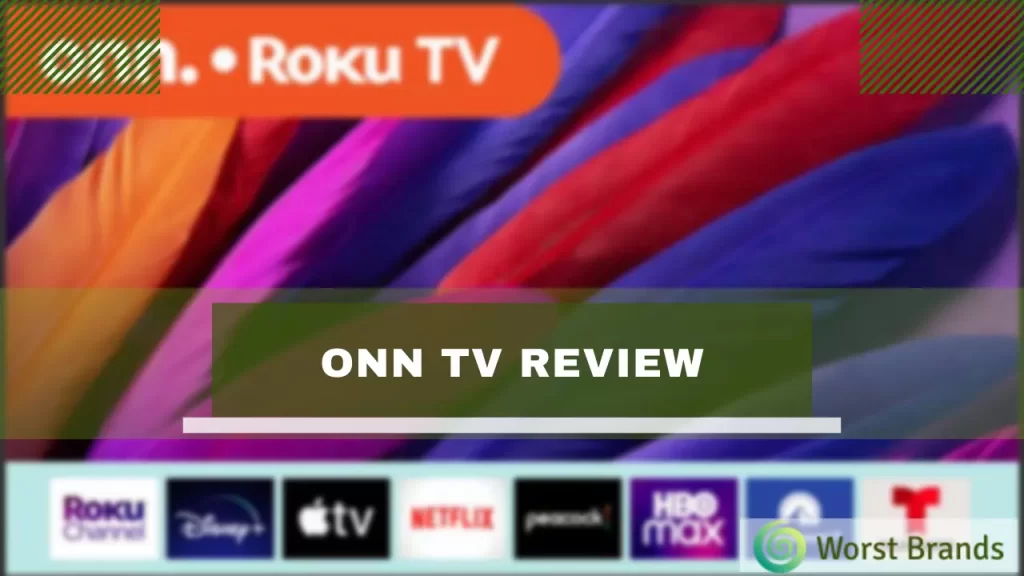 Related:
6 Things you need to consider before buying a new TV:
Here are the 6 things that you need to consider before buying a new ONN TV.
1. Aesthetics/Design:
The design of a TV is the first thing you notice about it, and if you like your décor, you'll likely want to match one or both.
So many developments have been made in this field; gone are the days when you had thick bezels and bulky panels. You can now find sleek designs with very thin bezels.
2. Resolution:
It is a measure of how many pixels a TV has, and the greater the number, the better. Modern TVs come with FHD (Full High Definition) 1080p, 4k, and even 8k resolutions.
4k has recently become a standard for all flagship devices. It has pixels combined of 4 FHD screens, thus giving better and more detailed image quality.
Keep in mind that it doesn't mean that everything you see on a 4k will now suddenly be displayed in 4k; the streaming content should also be in 4k.
If you are a Gaming enthusiast who does not compromise on image quality or lagging issues, go for 4k HDR as the difference between 4k and 8k is not easily visible until you have a giant screen.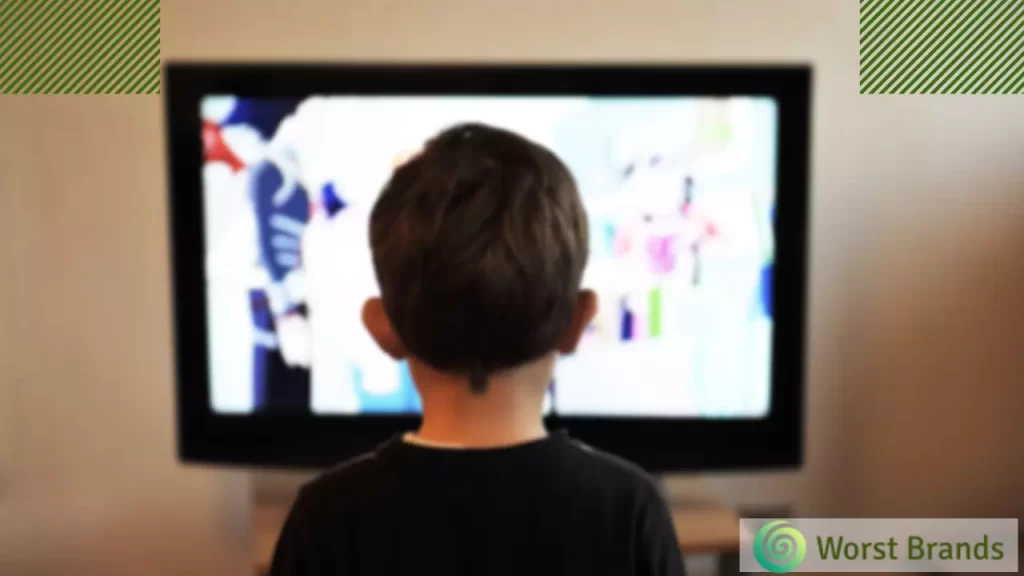 3. Size:
The size of the TV is the crucial aspect. TV size is measured diagonally from one corner to another.
A wide range is available for you to select, with LG launching a whopping 325-inch cinema screen TV last month.
However, the popular and usual size ranges from 22-inch to 65-inch.  
4. Panel Type:
There are basically two types of panels available for TVs. The first is OLED, while the second is LED LCD.
OLED panels are primarily used in flagship TVs and are slightly expensive.
OLED units create light themselves when an electric current passes through them, which is why OLED displays do not need backlighting like LCD or plasma TVs to function.
The result is a very detailed image combined with vivid colors. The picture does not get washed out, and if you are looking to place your TV in a dark room, it's a clear winner, hands down.
Samsung's QLED and LG's Nano cell are high-quality LED LCDs. These panels use a backlight combined with a dimming effect.
The colors are vibrant with enhanced image quality, not at par with OLED display but still give a good result.
5. Refresh Rate:
Modern TVs usually come with a refresh rate of 60 Hz or 120 Hz. This is how many times per second the image is redrawn for you to see it properly.
Of course, the refresh rate of your TV will also depend on what kind of media you'll use with it.
If you plan to play lots of video games, you should get one with a high refresh rate, or it might seem too lag and unpleasant to play on.
If you don't get a high enough refresh rate, your TV might flicker, which can be very annoying and challenging on the eyes.
6. Budget:
Last but not least, think about how much money you're willing to spend on your new TV.
It's a significant investment so do some research and shop around before making a final decision. You might be surprised by how much you can get for a good price these days.
Now that you have some knowledge about the features, let's talk about a brand that has made a buzz in the TV industry.
These are the most important things to consider when you plan to buy a new TV. Now, let's move further to start the ONN TV review.
ONN TV: Buy the best budget-friendly Flagship TV today!
The Onn TV is the best affordable value for money in TVs today. It contains features that make daily life easier, more enjoyable, and more productive.
It's the ideal device for anyone looking to get more out of their television. 
With multiple models to choose from, these TVs have the features you need, the simplicity you expect, and amazing value for your money.
We have selected three of the best ONN TVs for review. So, without any further delay, let's dive into it.
1. ONN 50″ Class 4K (2160P) UHD Smart LED TV
The Onn 50-inch Smart TV provides a crisp 4K picture quality, which means you'll enjoy everything in astonishing detail.
It's not comparable to the OLED display of Samsung or LG, and rightfully so., but considering the price of the set, the picture and video quality will definitely shock you.
It is equipped with the famous and powerful ROKU app that you can install on your mobile and control your TV.
You can easily install thousands of your favorite apps and enjoy them without any hassle with this app.
2. ONN 32″ Class HD (720P) LED TV (ONC17TV001)
Imagine a wide selection of channels, good picture quality, and guaranteed reliability.
Now, imagine all that at an affordable price. The Onn 32″ TV is just the prime example of that.
This product offers fantastic value with the perfect balance of the old and new flagship devices.
It provides brilliant 720p picture quality and a tremendous experience.
The TV competes with the lights of TCL and Vizio's products in the same category at a highly affordable price.
3. Onn 70" Class 4K UHD (2160P) LED Roku Smart TV HDR (100012588)
The Onn 70″ TV comes with detailed and enhanced 4K resolution image quality.
The colors are more vivid, and the blacks are more intense. It possesses an elegant and attractive design with a bigger screen for your entertainment.
One downside is that it has only 3 HDMI ports and 1 USB port compared to another brand with the same models behind the rear panel instead of providing them on the side panel.
This can be inconvenient for customers with many external devices since they will have to access the TV through the back panel instead of just pushing a button on the side panel.
The Sound Quality of Onn 70″ class 4K UHD is not the best one, but it can still fill larger rooms if combined with an external speaker system or soundbar.
It provides two 10W full-range speakers that deliver clear sounds without any distortion. 
Onn 70″ class 4K UHD has a built-in Roku innovative platform that provides access to over 500,000 movies and TV episodes through more than 3,000 entertainment channels available.
Some people might find this smart platform very easy to navigate because it is simplified and has a straightforward interface.
Although it is relatively economical compared with other brands, it still has excellent features that can appeal to even the most demanding customers.
You can also read our article on how to fix the most common Onn TV Problems.
Final Words:
To conclude our ONN TV review, it's hard not to get overwhelmed with all the features and specifications available in the market today.
Let me give you an easy tip.
List down all your requirements first. What screen size do you want, whether the resolution should be 1080p or 4k, and what should be the refresh rate and response time? And most importantly, what kind of budget should be enough?
Well, if your answer is that you want all in one package at an affordable price that is hard to beat, Onn TV is the answer for you.