We have tested every major television brand, and we are here to give you a heads-up on whether Hisense is right for you.
Hisense TVs are decent, with features like 4K UHD Video, HDMI 2.1 bandwidth, and support for variable refresh rates. They provide sharp images and excellent color balance.
Because of their VA panels, they perform well in dark spaces and are bright enough to combat glare in well-lit areas.
Quality control problems might be a hassle, but if you don't mind, a Hisense is a great choice.
So how do they stack up against the competition? Let's find out in this Hisense TV reviews roundup!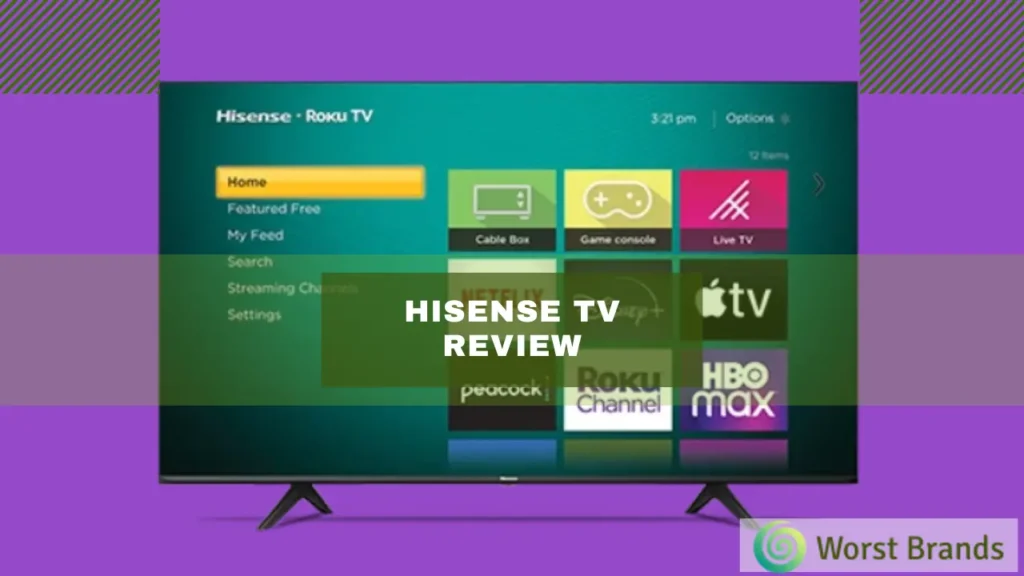 Similar Blogs:
Should I buy a Hisense TV?
Hisense is known as a budget-friendly television brand since it offers outstanding television technology at a fraction of the price of its competitors.
This means that Hisense TVs are not only great for your entertainment but also perfect for those on a budget.
In this article, we have provided you with everything you need to know about Hisense televisions so you can make an informed decision when buying one for yourself.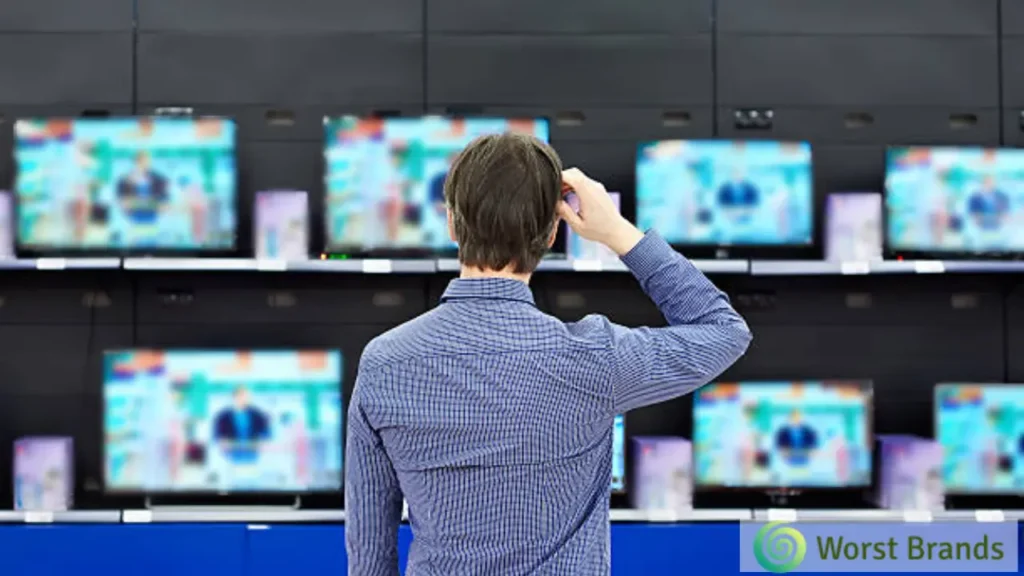 Top 10 Hisense TV Reviews
Now, check out the first TV model on our list.
1. Hisense U6G
If you're looking for a great 4K TV with HDR capabilities, then Hisense is a smart choice.
The U6G has one of the top 4K HDR panels on the market, and it's backed by some of the most robust features.
It's the perfect upgrade from your current TV and it's easy to set up too. It's available in different screen sizes, so you will be able to get exactly the right size for your space.
You can also pick from a wide range of models that come with a variety of features like 4K HDR and Dolby Vision.
There are two main types of HDR: HDR10 and Dolby Vision. HDR10 is the more standard one, and it's what you're likely to find on most TVs now.
But Dolby Vision is a newer technology that offers much better color accuracy, contrast, brightness, and dynamic range.
The U6G has both HDR10 and Dolby Vision support, so you can enjoy both technologies. It has four HDMI
I think this TV is a great product. I like its picture quality, price point, and the fact that it has some of the best technologies on the market.
What I don't like is that it has input lag. And also, it's not very bright. Overall though, I have been satisfied with the purchase and look forward to more improvement.
2. Hisense A6G LED
The Hisense A6G is a wonderful choice if you're looking for a less expensive option. It's got everything that you're looking for in a 4K TV and it's priced really well too.
It has a lot of great features like Dolby Vision HDR and Dolby Atmos. It is also super easy to set up and use, so even if you are not a tech expert, you should be able to figure it out quickly.
You will have no problems finding content either as it comes with apps from Netflix, Amazon, and YouTube.
The A6G is also compatible with all of your smart home devices. So you can get more done while watching your favorite shows, without having to worry about changing the channel or turning down the volume.
Hisense A6G has good picture quality and it's relatively inexpensive.
The only downside is that it's a little dim and there are no LED backlights.
However, this is a really good option for people who want to upgrade their TV but don't want to spend too much money. It's a great value for the price.
3. Hisense U7G
If you're looking for a 4K ULED TV that is built to last longer, the Hisense U7G might be the best option for you.
It's one of the best 4K ULED TVs out there, but it's also one of the most affordable, too.
This 4K ULED TV boasts some of the most impressive specs that we have ever seen, including an ultra-wide color gamut, quantum dot wide color gamut, and a 120Hz native refresh rate.
The ultra-wide color gamut means that colors are purer and richer than any other TV on the market.
This means that colors will pop, whether you're watching movies, playing games, or just enjoying your favorite shows.
This TV has a 120Hz native refresh rate, which means that it will keep up with the action.
You won't have to worry about blurry images when playing games or watching sports, because the refresh rate will keep up with the action.
The only downside is that it's a bit expensive. Overall, I have been satisfied with the purchase and look forward to more improvement.
4. Hisense H4 Series
Now, the next on our Hisense TV review list is their H4F series. It is a sleek, elegant TV that offers all the necessary functions you would want in a smart TV.
It's an excellent choice for people who like to watch TV, stream movies, or play games online.
One of the best things about the Hisense H4F is that it comes with a Roku TV remote app that you can download to your smartphone or tablet.
This remote app lets you control the Roku TV remotely, and it's really easy to use.
You can search for your favorite shows, channels, and movies with just a few clicks.
It even lets you use voice commands to power on and off, change channels, and more. It's super simple to use, so there's no reason not to get one of these TVs.
The Hisense H4 Series Smart TVs are a great option if you are looking for great picture quality and a simple smart interface. It does a good job of streaming videos, gaming, and cable TV.
The biggest downside is that the input lag is a bit higher than ideal. And also, doesn't support 4K resolution. All in all, though, a great product for such a low price.
5. Hisense R6 Series
This Hisense R6 is a 4K Ultra HD TV, and it's really impressive. It offers an incredible amount of detail in its picture quality, and it does so with a very good contrast ratio and viewing angle.
The screen is quite big too, with a 2.5-inch size, and it is not only great for enjoying movies and shows but also for playing games and browsing the web.
You can connect to your TV with HDMI, and the Roku OS has been specially designed for this model, so you will have access to all the channels you want.
You will be able to watch live sports, news, and even live TV, as well as play games, and listen to music.
The screen has a motion rate 120 image processing technology, which allows you to enjoy fast-paced sports, movies, and 4K gaming without the lag.
There are two HDMI ports available, one of them being HDMI ARC, so you can use both inputs at the same time if you want.
You can also connect an Ethernet cable, so you can stream content from your phone or computer. You get USB
I think this is a great buy. And it has a fairly fair price. What I don't like is that the Roku voice features are not as developed as they should be.
Also, the Roku voice is somewhat unintuitive. It would have been much better if it had a more natural tone.
6. Hisense U8G 4K LED
It is one of the most popular TVs on Amazon, and it has an excellent 4K picture quality.
The ULED technology is what makes it so good, as it allows it to produce brighter and purer colors.
This makes everything look better, and it also improves the contrast between light and dark.
The ULED technology also gives this TV a wider color gamut than regular LED TVs, which means it will be able to reproduce all of the colors in your favorite movies and shows.
You will be able to see the true color of each object in the movie without any bluish or greenish tinge.
It's also very bright, with a peak brightness of 1,400 nits, almost double that of other ULED TVs.
It also comes with Dolby Atmos sound, which will allow you to hear the sounds in the game from all around you, instead of just in the front. This is a great feature for home theater enthusiasts.
It's a very good choice for those who like to watch movies and games on the go. t has some really impressive features that make it an excellent choice.
The only downside is that it is a little on the expensive side. All in all, though, a great TV. I highly recommend it.
7. Hisense R6090G
With the R6090G, they're offering a 4K smart TV that's both affordable and incredibly easy to use. It features a sleek design that's sure to blend in with your décor.
The Hisense UHD has a 300-nit brightness rating, which is quite bright, and will make watching TV in your home much easier.
It's also HDR 10 compliant, which means that it supports all the latest formats like Dolby Vision and HDR10+ to offer the best picture quality possible.
I have used Hisense R6090G, and I have to say that it is a great TV. The picture quality is outstanding, and the smart features are really useful.
What I especially like about this TV is the comprehensive smart TV features. It has a very simple and intuitive UI, which makes it a joy to work with.
What I don't like about this product is that HDR Bright mode is a bit oversaturated. Overall, I think this is a great TV, and I am satisfied with the purchase.
8. Hisense 85H6570G Smart TV
The H65G Series is one of the most impressive models of smart TVs that we have reviewed.
It offers a lot of great features for the price, and the fact that it's a 4K model makes it even more impressive.
It has got a powerful, full-array LED backlight, which delivers a much sharper, brighter picture than the typical 1080p HD TV.
This is made possible by the four times the resolution of regular HD screens, meaning everything on the screen looks much sharper.
It's compatible with both Dolby Vision and HDR10, so you can watch your favorite movies and TV shows with the highest quality available.
The Hisense H65G Series 4K UHD Smart TVs are also designed to be connected to Alexa, so you can use them as a smart speaker too.
You can ask it to search for movies and TV shows, control the volume, and access other smart features.
It has a built-in microphone, so you can talk to it even if you're in another room, and there's a voice remote, too, so you don't have to use the touchscreen.
If you want a quality TV, this is a great option.
The only downside is that it has a remote that is not very responsive. Also, I'm not a big fan of the price tag. Overall, a decent product.
9. Hisense H5500G TV
This is a great smart TV that offers lots of functions that are very easy to use.
It has an Android platform, which is super user-friendly. I love the fact that it has a voice search. It also has tons of streaming options.
This smart TV is the best option for people who want to watch movies and shows from their phones and other devices without getting up off the couch.
You can connect your phone to the TV via an HDMI port or Wi-Fi connection, and you can playback media from anywhere on your home network or over the Internet.
It has a lot of other features like Netflix, Hulu, Amazon Prime Video, YouTube, and more.
However, the downside is that it doesn't have 4K support and it has no reliable wireless connectivity.
10. Hisense H8 Series
For anyone who loves television, you can't go wrong with this 4K Smart TV from Hisense.
The TV has a 24-bit color depth and a 1,080p resolution, which means that you'll see stunning details in all of your favorite shows and movies. It also has HDR 10 and HDR 10+ support.
The TV also has a quantum dot display that will give you a brighter picture than standard ULED TVs.
It also has a 240-motion rate for an incredibly smooth experience when playing games or watching movies.
It comes with a 7.2-channel audio system, and it supports Dolby Atmos sound.
The TV has an easy-to-use remote that allows you to navigate the menus, control the volume, search for content, and more.
It also has voice control that works via the built-in Google Assistant, so you can just speak commands instead of using the remote.
If you want to add some convenience to your TV viewing, you can connect a number of devices, including Alexa-enabled speakers, Roku TVs, Chromecast, and Apple Airplay-enabled devices.
You can even pair the TV with other smart devices, like Google Home, allowing you to talk to your TV using your voice.
I like this TV because it has amazing picture quality. And also, has a very comprehensive set of smart TV features.
I think it is a great value for the price. However, I don't like that the input lag is slightly higher than ideal.
And also, I wish there were more apps available. But all in all, it's a great product, and I would recommend it to anyone looking for a good TV with a very affordable price tag.
Watch this video of unboxing the Hisense H8G Quantum TV
Frequently Asked Questions
Is Hisense a reliable TV brand?
Yes, Hisense is a reliable TV brand. They offer a wide variety of products, and most of them are very affordable.
How long will a Hisense TV last?
Hisense TVs usually last from 7 to 10 years, but their life span varies according to the model and the environment. 
Related: Hisense TV Problems
Conclusion
The Hisense brand has been a part of the electronics industry for a long time. Their TVs are known for their design, build quality and price.
And, I hope from Today's Hisense TV reviews list, you can now make the right choice.
If you want a decent TV for gaming, then you should consider the Hisense U8G. It is a very well-reviewed and highly-rated TV, offering great performance for an affordable price.
However, if you are looking for something more unique, you may want to consider the Hisense A6G or U6G. Both of these TVs offer fantastic picture quality.
But, if you are willing to spend a little bit more money, we recommend the model 85H6570G.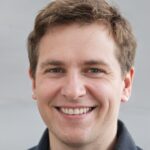 Steven Settles is a professional content writer with over 7 years of experience in writing for different niches, including brand reviews, technology, fitness, and more.
Currently, he is working as a content writer for WorstBrands, where he provides insightful reviews of different products, including home appliances, outdoor gear, fashion, and kitchen products. In his free time, Steven enjoys traveling and exploring new places.