The market is flooded with TVs, but not all have the same high-quality features and specs. So, how do you know which one is best for you? 
CHiQ TV has been around for years and is one of the best-selling brands online.
However, all of their models are not of top quality, so you should do research before buying from a store.
Therefore, I have written the CHiQ TV review after doing my research to help you choose the best model out there.
Today, I will review their top-selling models and tell you whether they are worth your money. 
3 CHiQ TV Reviews
Here is my take on the CHiQ TVs currently available on the market.
1. CHiQ U43G7H TV
The CHiQ U43G7H TV is ideal for viewing movies, streaming videos, and playing games. This is a very big screen and a great way to enjoy your favorite entertainment content.
It has a powerful CPU and runs on the latest Android TV 9.0 operating system, which means it can run all of the latest apps.
You can effortlessly move around the interface using the remote control and enjoy the content.
You may also view videos on the large screen by connecting your phone or tablet to this TV.
The U43G7H comes with lots of features. It has a built-in Google Assistant lets you operate the TV with voice commands.
You can easily access the Google Play store to watch movies and other content.
The remote control is Bluetooth enabled, and you can connect your device to it using a wireless connection.
This TV is easy to set up and works with most smart home devices. This is a great option if you are searching for a good-quality TV at a reasonable price.
However, the TV remote is on the downside, which stops operating after 3 to 6 months.
In addition, you might also like to read about our reviews on other TV Brands:
2. CHiQ L40G7H Smart TV
I have been using a smart TV for a few months now, and the quality is pretty average.
The display is a 40-inch LED one, so it can handle high-definition content, and you can also use it with a Bluetooth speaker to get more audio output.
Some cool features like HDR support let you watch content in more detail and brighter colors.
This makes it easier to see the details of the video, so you can focus more on what's happening on screen. It's especially useful when watching movies or sporting events.
The Google Assistant comes built-in, and you can use it to interact with your TV in various ways.
You can ask it questions about the weather or the latest news, and it'll give you the information you need.
It works well with Chromecast, too, so you can easily cast content from your phone onto the TV.
This makes playing music easy and watching videos from your smartphone, tablet, laptop, and more.
There's also a built-in ethernet port to connect a cable to your home network to get more internet access. The WiFi is also pretty fast too, with a maximum speed of 802.11ac.
The CHiQ L40G7H Smart TV also comes with an HDMI port, so you can plug in any other device to enjoy content on the TV. You can even use a keyboard and mouse to control it if you want.
It's also compatible with Amazon FireTV, Roku, and Apple TV, so you can also use these apps to watch content.
However, it's not compatible with Windows or macOS, so you'll need to use a different device to watch movies or play games.
Overall, it's a pretty good smart TV, and I like how it's easy to control and use. However, I would like to see a couple of issues fixed by the company.
3. CHiQ U65G7H 65 Inch
The CHiQ U65G7H 65-inch 4K Ultra HD Smart LED TV is a great option for those looking for a compact smart TV mounted on a wall or stand.
It features all the latest technology and has built-in Chromecast support, so you can use your smartphone, tablet, or other devices to play content on it.
It also has a remote control, so you can easily change channels, adjust the volume, and control your entertainment on the go.
The CHiQ LED is ultra-thin, making it easy to mount and keep out of sight. It is perfect for people looking for a simple yet stylish TV.
The display is also extremely bright, so you can watch it from any distance without straining your eyes.
You can use your smartphone, tablet, or other devices to play content on this TV using the built-in Chromecast support.
With Chromecast support, you can connect the TV to your smartphone, tablet, or other devices to stream content directly to the TV screen.
You can also cast apps, websites, videos, and games on the TV and even use Google Assistant to control the TV.
The CHiQ LED TV also has a smart home control feature that allows you to control your home's smart devices using the TV remote control.
You can turn your lights on and off, adjust your thermostat, and lock your doors using the TV remote control.
It is compatible with Android TV, so you can easily access apps and entertainment from your smartphone or tablet.
The TV also works with Google Assistant, so you can use your voice to interact with it.
You can ask your Google Assistant for help finding movies, shows, or apps, and it will provide the information instantly.
The TV comes with a 3-year manufacturer warranty. It also has a standard one-year warranty on parts and labor.
However, the cost of this model is a little high. Many better alternatives are available on the market at the same price as this TV.
Frequently Asked Questions
Is CHiQ an Android TV?
CHiQ is an Android TV platform that allows you to view your favorite movies, series, and games on your TV.
How Long Do CHiQ TVs Last?
This depends on your TV's brand and size and the quality of the TV. It can range from 4 to 7 years, so you must take care of it properly and check it regularly to ensure it still works well.
Final Words
Whether you're looking for the perfect TV, a new smartphone, or a tablet, or you just want to make the most of your home, you'll find what you need here.
CHiQ TV offers a range of innovative products that bring the best of technology to life.
From the CHiQ U43G7H to the L40G7H TV, these models offer excellent picture quality, connectivity options, and smart features that cater to the diverse needs of users.
Despite some minor drawbacks, these TVs provide good value for money.
So, if you're looking for a high-quality TV that doesn't break the bank, CHiQ TVs are definitely worth considering.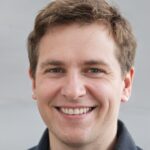 Steven Settles is a professional content writer with over 7 years of experience in writing for different niches, including brand reviews, technology, fitness, and more.
Currently, he is working as a content writer for WorstBrands, where he provides insightful reviews of different products, including home appliances, outdoor gear, fashion, and kitchen products. In his free time, Steven enjoys traveling and exploring new places.