You may be looking for a brand-name television that's a bit more than just a TV but doesn't break the bank.
That's where Insignia comes in. They have built their reputation as the leading choice for people who want to get the best value from their TV purchases.
They are famous for delivering the best picture quality and for having the most reliable technology on the market today.
So how do you know which model to buy? No worries. In this Insignia TV review, I will let you know which model to pick.
I have researched and compiled a list of the best Insignia TVs available today. Let's check out if they are worth your money or not!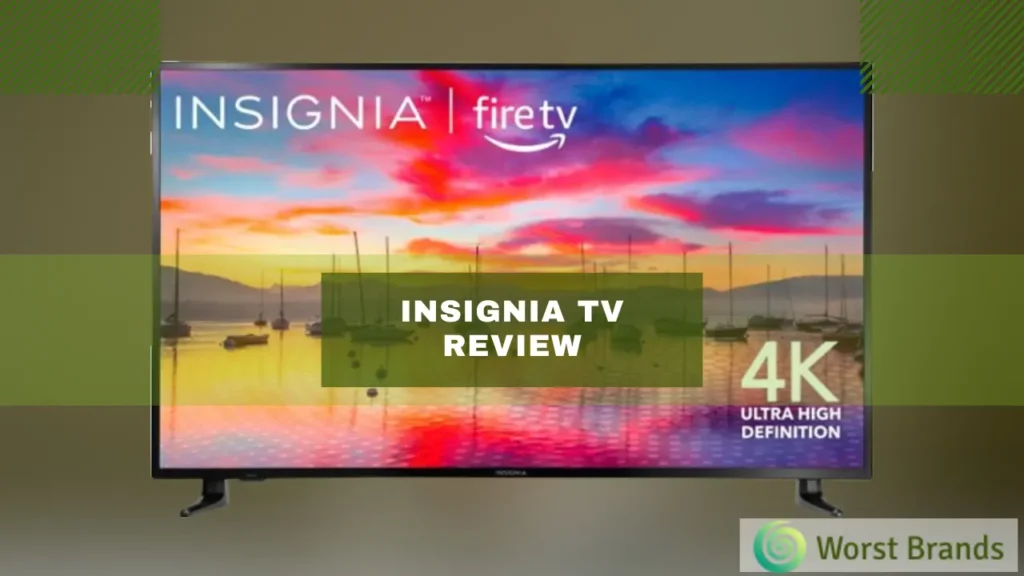 You might also love to read the following:
5 Insignia TV Reviews
Today, I am going to go through their five best-selling models in terms of their sizes. Here is the first name on our list.
1. Insignia LED 32-inch
The Insignia 32-inch TV is a great budget TV you can get in today's competitive market. It offers great picture quality and features and is easy to set up.
This Insignia 32-inch TV has a 1080p resolution, which is great for watching movies and shows in high definition. However, this model is unsuitable for those who demand 4K resolution.
It has a built-in Alexa voice remote, making it easy to use the TV without needing to go through the hassle of using a separate remote.
With this TV, you can also access over 500,000 streaming movies and TV episodes.
You can watch live TV through apps like Sling TV, Hulu Live TV, and DirecTV Now or with services like YouTube TV, PlayStation Vue, and YouTube Premium.
The Insignia 32-inch TV also supports DTS TruSurround, which delivers a great sound experience via your TV's speakers.
It is also HDMI ARC compliant, making it simple to stream audio from the HDMI port to a compatible soundbar or AV receiver.
Overall, this TV is a great option for people who want to enjoy premium content on their big screen, and it won't break the bank.
2. Insignia TV 39 Inch
The Fire TV Stick is one of the best streaming boxes available on the market today.
It's easy to use, has an incredible interface, and is able to stream all of the most popular services out there (Amazon Prime Video, Netflix, Hulu, etc.).
The TV doesn't have a lot of bells and whistles, but it does offer a lot of features.
Its remote has a microphone built-in, so you can use it to control your Fire TV using your voice.
You can also use the remote to control other smart devices in your home, like smart lights or your thermostat.
It has a quad-core processor that runs at 1.2 GHz and supports 4K Ultra HD.
It also has a USB port for wired connections and an HDMI port for plugging in a display.
You may use an HDMI cable to connect it to your TV or a Wi-Fi dongle to utilize it wirelessly.
There are 2 ways to use this streaming box. You can use the included remote to control it using the on-screen interface or the remote to access all of the features and apps on the Fire TV.
It is very easy to navigate, and you don't have to go through any training or setup to use it. It's also very easy to start, and there aren't any complicated steps to follow.
Anyone wishing to stream movies and TV shows to their home entertainment system would love this device. It also works as a universal remote control for your smart home devices.
However, there are various complaints made by users regarding the quality of the remote. The remote stops working within 3 to 6 months
3. Insignia NS-43DF710NA21 43-inch
Insignia is a well-known name in the television industry, and their NS-43DF710NA21 Fire TV has been around for quite some time now.
It's one of the top streaming TV boxes on the market, with a wide range of apps and channels, and it's available in 4K Ultra HD.
Moreover, it is compatible with all major streaming services and offers free access to thousands of movies and TV shows, so there's no need to pay for them.
You can connect an antenna to get live TV and stream from apps like Netflix, YouTube, Hulu, Disney+, Amazon Prime Video, and more.
In addition, you can also use the Fire TV remote to search for your favorite shows and movies.
If you want to watch 4K content, this is the best Fire TV on the market at a reasonable price.
4. Insignia LED 50 Inch
The next model on my Insignia TV review list is their 50 Inch LED. This is the top-of-the-line 4K Fire TV, with many impressive things going for it.
It features a resolution of 4K UHD, which is four times that of Full HD (1080p).
This means you can watch movies and shows in higher resolution, so you won't need to change the settings or zoom in to see things.
The Fire TV also has Alexa voice control, so you can speak into the remote and ask Alexa to play movies, search shows, and apps, and turn on the TV.
It also comes with DTS Studio Sound for premium audio enhancements, creating realistic sound effects and surrounds sound that expands your sense of space and ambiance.
With tens of thousands of channels, apps, and Alexa skills, you can watch over 500,000 streaming movies and TV episodes.
You can access Prime Video, Netflix, Hulu, YouTube, and other streaming services directly from your Fire TV.
It also has a built-in Chromecast to make sharing videos with your mobile devices or tablet easy.
5. Insignia TV 55 Inch
If you're looking for a 4K UHD smart TV that's as easy to use as it is beautiful, then the Insignia Fire TV Edition is a great option.
It has a 4K UHD display with over 8 million pixels, which delivers a crisp and clear picture quality that's true to life.
The Fire TV experience built-in makes it easier to enjoy streaming content than ever before, and you can even watch live TV channels without a cable subscription.
You can also use the integrated Voice Remote to manage your TV, which allows you to use your voice to start applications.
You can search for movies, listen to music, change inputs, and more. It even comes with an Echo Dot to ask Alexa questions and listen to music.
This Insignia smart TV is easy to set up, too, thanks to the intuitive Fire TV interface that makes it easy to navigate, browse, and discover new content.
You can also connect your TV to various devices using the multiple input/output options, which include HDMI 1.4, USB, composite input, digital optical output, audio output, Ethernet, and antenna/cable input.
The Fire TV Edition is a great 4K UHD smart TV for people looking for an easy-to-use and beautiful device that offers great value.
Insignia TV Problems with Simple DIY Troubleshooting Tips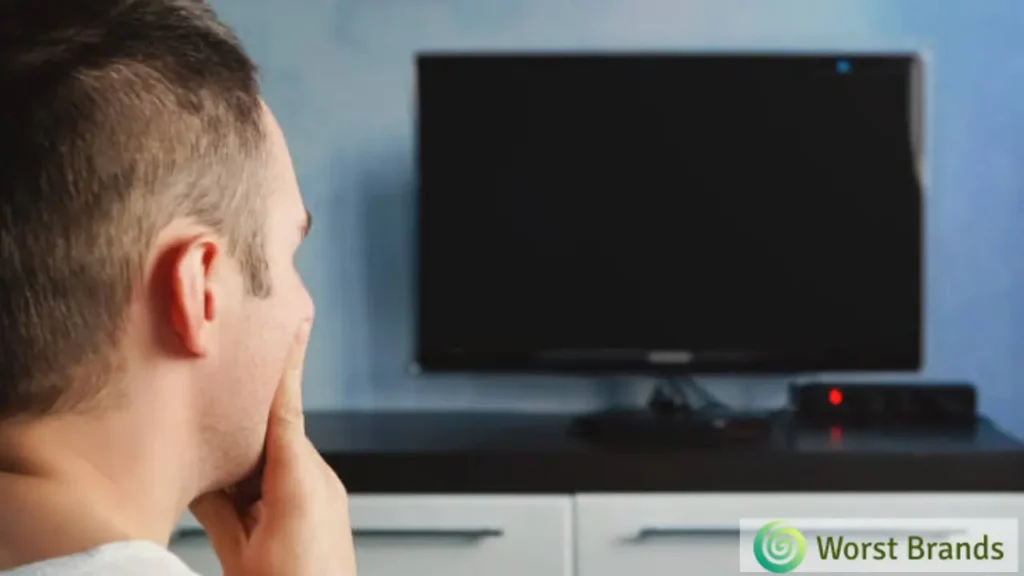 As I have already reviewed the top Insignia TVs available on the market. Now, I will be discussing some common problems that users often face on their TVs.
So, I am talking about some basic problems that may happen when you are watching your Insignia TV.
As a beginner user, it is not necessary to understand what is happening behind the scenes with your Insignia TV to solve the problem.
You just need to know how to approach a problem and follow the instructions on the manufacturer's website.
Most of the troubleshooting tips I will provide will be very similar to those you can find for other brands. The only difference will be your TV's brand name and model number.
1. Insignia TV HDMI not working:
If you encounter this kind of problem, you first need to ensure you have a working HDMI cable connected from the TV to your video player.
If you have a TV that does not detect an HDMI cable and you have a working cable, you can check the ports on the back of the TV. This may be due to an issue with one of the ports or the TV itself.
Finally, if you still cannot get the problem solved, contacting the Insignia support team is always recommended.
They are very knowledgeable about their products and can usually resolve most problems.
2. TV has a flickering or flickering image:
You should always check to see whether your TV has good image quality. This indicates you should double-check whether your TV's resolution is accurate.
You should purchase an HDMI cable with a resolution of 1080p (1,920 x 1,080 pixels).
3. TV Antenna Not Working:
If you are experiencing this problem, ensure you have an adequate antenna connected to the back of the TV.
You can easily find a suitable antenna that works well with your Insignia TV at the retailer where you bought it.
4. Insignia TV screen goes black for a few seconds:
This is a common problem and one of the most frustrating troubleshooting tips you will encounter. Sometimes the screen will go black when there is an error message displayed.
If you are using a wireless router, you should make sure that the router is within the range of the TV's wireless connection. Another thing that you can do is reset the TV and see if that helps.
5. Insignia Fire TV Not Working:
Sometimes, the Fire TV may not work properly. There are some easy things you can try to fix the problem.
First, make sure that your Fire TV is switched off.
Next, press the Power button located on the remote.
Finally, connect the device to the TV via HDMI cable.
If this still does not work, it is recommended that you contact the Insignia support team for further instructions.
Conclusion:
I hope today's Insignia TV review has given you enough information to decide.
So, in this article, I have reviewed the 5 most popular TVs on the market to help you choose the best one for your budget and needs.
You have also learned how to troubleshoot Insignia TVs. I hope you enjoyed the troubleshooting tips provided in this blog.
If you have any other troubleshooting tips for Insignia TVs, please share them in the comments section below.
But, if you want to buy a new television, here is a list of the worst TV brands. Let us know in the below comments what you think about Insignia TVs.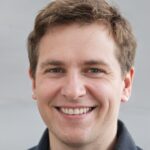 Steven Settles is a professional content writer with over 7 years of experience in writing for different niches, including brand reviews, technology, fitness, and more.
Currently, he is working as a content writer for WorstBrands, where he provides insightful reviews of different products, including home appliances, outdoor gear, fashion, and kitchen products. In his free time, Steven enjoys traveling and exploring new places.