Xfinity smart TV is undoubtedly known to be a great type of TV set box that provides the most popular apps along with high-quality video streaming services.
However, when its Xfinity remote stops working, the entertainment turns into a real pain.
Stop smacking your Xfinity remote against your hand if it isn't working. We will be explaining some troubleshooting steps here that will surely help you get your remote back to work.
The most common reasons for Xfinity remote not working include the remote being physically broken, dead batteries, an obstruction in front of the tv, unresponsive remote buttons, remote paired with some other TV set box, cables not plugged correctly, or simply having a poor wi-fi connection.
We are not leaving you here. Don't worry!
We will help you identify the issue with your TV remote and help you perform the troubleshooting steps accordingly. Just relax and read on!
Related: Roku Remote not working
Xfinity Remote Not Working? Check These Troubleshooting Steps
If you are extremely frustrated by your Xfinity remote being ceased to function, here are some easy fixes you can try according to your situation.
A few troubleshooting steps might vary a little for you as there are several different versions of the remote. However, by following these procedures, you will get your issue solved.
Perform a system reboot to your Xfinity device.
Reset your Xfinity remote to default settings.
Reset your Xfinity box.
Remove any obstruction blocking any signals.
Change the batteries of your Xfinity remote.
Check for the unresponsive remote buttons.
Unpair and re-pair your Xfinity remote to your TV box.
Contact Xfinity live support to get their guidance.
Now we will explain each troubleshooting procedure step by step so that you can follow it without facing any confusion. The steps are very clear and easy.
1. Perform a System Reboot to Your Xfinity Device
Just like every other device, all Xfinity devices can also have an error in the code running in the background.
Sometimes there is also one problematic app that causes a fatal error and stops the remote from functioning.
When you perform a system reboot, the operating system, and all the apps startup from a clean slate.
The method for doing it is way too easy. Just simply unplug the power cord and plugin back after a few minutes. Just remember to turn the power off at the wall and then unplug it for safety. 
2. Factory Reset Your Xfinity Remote
Just to make it clear, this step does not necessarily work with every Xfinity remote. Specifically, the XR11 and the XR15 remote are known to work with this step.
The model number would be written at the back of your remote where the batteries are supposed to be placed. Once you remove the battery cover, it will be visible to you.
It might work with some other remotes as well. You can try this with your remote if you want.
If you have an XR15, press and hold the top left and bottom right buttons on your remote, the arrows encircle the center button.
On the other hand, if you are having XR11, hold down the "setup" button for a few seconds.
The light at the top of the remote is expected to get red and eventually turn green as you continue to hold the buttons.
The indicator will turn blue when your remote has been successfully reset. That is how the remote will reboot.
Different Xfinity devices require a different set of functions to be followed for reset.
You can look up the official website of Xfinity and find the user's manual online to follow the instructions according to your model.
3. Reset Your Xfinity Box
Now there is a possibility that resetting your Xfinity remote had not helped you. But do not panic!
That means that your issue is different, and you need to consider your Xfinity box now.
This is not such a technical procedure. It just requires you to reset your Xfinity box, which is explained step by step here.
Firstly, look around for the reset button on your TV box and press and hold the button for at least 5 seconds.
Open the "Xfinity My Account" app on your smartphone if you want to reset your TV box using the app rather than doing it manually. This is a long reset option.
On the app, select the long reset option, and that's it!
4. Unpair and Re-Pair Your Xfinity Remote to Your TV Box
In some cases, the remote is not properly paired with the TV, and to pair your Xfinity remote with your TV, follow these steps.
While TV is switched on, connect it to your Xfinity X1 box on the right input if it is not.
Now hit and hold the setup button on your remote's bottom (if you have an XR2, XR5, or XR11).
Hold down the Xfinity and info(i) buttons for a while if your XR15 doesn't have a setup button.
The remote's top-mounted LED will change from red to green.
When you hit the Xfinity button, a 3-digit code will display on the screen of your TV box, which you must input using your remote.
You'll be notified when the procedure is finished, and you can then confirm your decision by using the "OK" button.
5. Remove Any Obstruction Blocking The Signals
The technology used in Xfinity remotes uses radio frequency to send signals in all directions of the remote.
However, for a few buttons, Infrared technology is used, requiring a line straight between the remote and the device. Moreover, it requires the remote to be close enough to the TV box.
For that reason, just check if there are any obstructions in front of the TV blocking the signals. Usually, we find that sound bars or any showpiece are sitting just in front of the IR receiver.
In addition, make sure that the remote is placed within 3 meters or 10 feet. You might want to place the remote closer when the batteries are close to dying. 
6. Change the Batteries of Your Xfinity Remote
Dead batteries are the most obvious reason for a remote to stop functioning, but many people tend to neglect this fact and worry, assuming a huge issue behind their Xfinity remote not working.
Try replacing the batteries and make sure that the batteries face the right way. This might do the trick!
7. Chat With The Xfinity Live Support to Get Their Assistance
You should have found the fix for your problem. But in case you have a completely different issue, and you are still worried, try chatting with the Xfinity customer support team to get their assistance.
You can share the matter with them, and they will surely help you instantly.
Conclusion
So by now, I am assuming that this article must have pointed you in the right direction and helped you solve your issue to some extent.
Many reasons can be behind an Xfinity remote not working. You just need to learn a bit about your remote model and follow some steps accordingly.
If you have gotten a greater issue, do consider getting it checked by a professional, and do not hesitate to contact the Xfinity live support.
I highly hope that you have found this article helpful. Do comment your thought below. And stay hooked for more such troubleshooting stuff.
Also Read: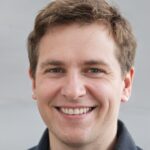 Steven Settles is a professional content writer with over 7 years of experience in writing for different niches, including brand reviews, technology, fitness, and more.
Currently, he is working as a content writer for WorstBrands, where he provides insightful reviews of different products, including home appliances, outdoor gear, fashion, and kitchen products. In his free time, Steven enjoys traveling and exploring new places.