Waving goodbye to cable TVs, the latest streaming devices are coming into dominance. The very popular Amazon Fire TV stick is one of them.
But what worse can happen than the Firestick Remote stops working when you just jumped into your couch trying to catch on a movie?
Yes, we know the level of frustration. And that's what we are here for!
If you are in search of some quick, easy fix for your unresponsive Firestick Remote, you have landed on the best place.
Here we will get everything you need to know about Firestick Remote and troubleshooting steps.
The most common cause for the Firestick Remote not working is battery problems. Also, the Firestick remote won't work if it is not paired correctly with the TV due to interfering devices.
There is possibly an obstruction between the Firestick and the remote, or the remote is physically damaged.
Don't worry. Whatever the reason behind this problem, we will help you identify it and perform the troubleshooting steps accordingly.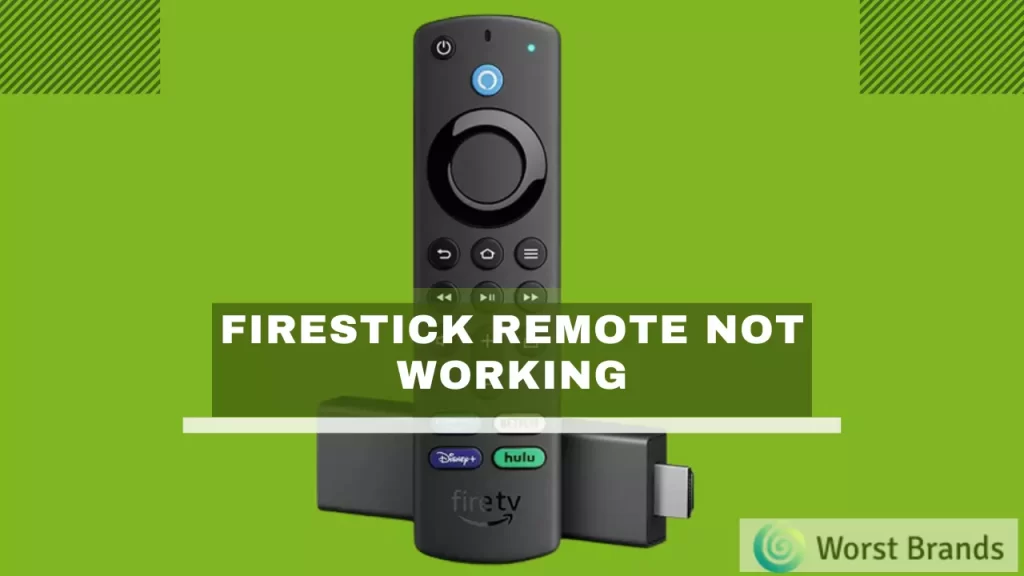 How To Fix Firestick Remote Not Working?
Here we have outlined and listed some reasons behind an unresponsive firestick remote and the suitable troubleshooting procedures.
If you are looking for some really easy fixes that can be done without any technical work, that's what it is!
Check for the batteries and replace them
Try resetting your Fire TV remote
Look for any physical damage in the remote
Is your Firestick remote and TV close enough?
Try unpairing and re-pairing the remote to the Fire TV stick
Check if there is any other gadget interfering 
Is there any compatibility issue
Try Fire TV Phone App
Here is the elaboration for these steps so that there is no confusion left behind.
1. Check for the Batteries and Replace Them
Weak batteries are the reason for most of the time when a firestick remote does not work.
Because Amazon TV uses a Bluetooth connection instead of infrared technology like other TVs, the batteries tend to drain up more quickly than we think.
Even if you have replaced the batteries recently, we recommend you check them once. You can take out the batteries easily clean if there are any foreign particles or rust. And then put them back in the proper order.
It is preferable to change the batteries completely, and once you have done so, try using the remote again.
2. Try Resetting Your Fire TV Remote
Resetting is known to solve many general issues like temporary bugs.
If your remote continues to be unresponsive even after replacing batteries, you must now reset the Fire TV remote.
To reset the remote, follow these steps.
Long press the home button. Simultaneous to it, press the menu button thrice.
Press the menu button 9 times after releasing the home button.
Now you should remove the batteries and unplug the TV for 60 seconds and then put these things back.
And, now Press and hold the home button for around 40 seconds after the TV comes on and the home screen appears.
After that, wait a minute for the setup to complete.
Note: These steps are general steps to reset a fire stick TV remote. You can try it. If it does not work for you, you can look for the specific steps on the Amazon website according to the generation and your remote model.
3. Look For Any Physical Damage in the Remote
If the remote is physically damaged, the remote will not work in any case. The remote can be damaged by water or might be broken.
Look around the remote and check whether it is in the proper condition or not.
If your Firestick remote is damaged, it cannot be fixed by these troubleshooting procedures, and you might want to get a new one.
4. Is Your Firestick Remote and TV Close Enough?
As a Firestick TV relies on a Bluetooth connection, the remote can quickly get out of range when you move a little further from the TV.
This usually happens when you have a large living room and try to control your firestick TV from an end far away.
Try moving closer and then command your TV. If it still does not work, you can try other fixes.
5. Try Unpairing and Re-Pairing the Remote to the Fire TV Stick
Keep in mind that, unlike other TV devices that work on infrared technology, Amazon Firestick TV relies on Bluetooth connection and works only when there is a proper Bluetooth connection established.
Try unpairing and re-pairing the Firestick remote to the TV to make sure of it.
To Unpair The Firestick Remote
Power on your Firestick TV normally and set it up.
Moving a little closer to the TV, press and hold the "back" and "home" buttons simultaneously for about 10 seconds. This will unpair the Firestick remote from the TV.
To Re-pair The Firestick Remote
After unpairing the remote, you can re-pair it by long-pressing the "Home" button for at least 10 seconds.
You must have got the Firestick remote successfully paired with the TV. If it still does not pair, you can repeat the process. Sometimes it takes a few attempts before pairing up properly.
6. Check if There Is Any Other Gadget Interfering
Sometimes, when you have gadgets like microwave ovens, Bluetooth speakers, and other wireless kinds of devices near the TV, they might interfere with your Firestick TV's working.
Bluetooth remotes are greatly affected by interference from other wireless devices.
If you have any such devices near your TV, you must move them away or just shut down and unplug them while you use the Firestick TV.
7. Is There Any Compatibility Issue?
Firestick remotes are also known for having compatibility issues. You need to look if the remote is compatible with the Firestick.
All Fire TV devices are not compatible with each other. Check the product descriptions and details of the remote before purchasing to ensure that it works with your device.
Moreover, cheap replicas of the Firestick remote are also seen in the market with the exact same design. Be aware of that and make sure that the seller is authentic.
8. Try Fire TV Phone App
In case nothing works to fix your Firestick remote, you can use your smartphone as a substitute.
However, the actual remote is an essential device and cannot be replaced by smartphones.
Follow these steps to use your phone as a remote for your Fire TV set.
On your phone, download the Fire TV remote app. Get the app from Google Play, App Store, or Amazon App Store for Android, iOS, or Amazon Kindle, respectively.
Once you have installed the app, you may sign in to your Amazon account on the app and select your device from the list of devices on the app.
After that, a code is expected to appear on the TV screen. You will be required to enter the code on the app. And yeah, it's done! You can now use it as a remote.
Conclusion
Many factors are responsible when a Firestick TV remote not working.
If you have tried the troubleshooting steps we have mentioned above in the article; unfortunately, the remote is still unable to get back its life, then we must say that you need to contact Amazon customer support. The problem might be more serious than you think.
The representatives of Amazon customer service can help you with issues with every Fire TV device. Even if they do not understand your problem and solve it, they might let you send your device and get it replaced.
I hope you found this article helpful and your issue is solved by now.
Let us know in the comments if any of the fixes have helped with the problem in your Firestick. Stay hooked for more interesting, helpful troubleshooting content.
Also Read: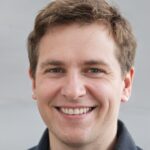 Steven Settles is a professional content writer with over 7 years of experience in writing for different niches, including brand reviews, technology, fitness, and more.
Currently, he is working as a content writer for WorstBrands, where he provides insightful reviews of different products, including home appliances, outdoor gear, fashion, and kitchen products. In his free time, Steven enjoys traveling and exploring new places.