Bosch has been producing reliable and innovative washing machines for many years. In this article, you will discover all the information and reviews about the reliable Bosch washers. All information provided in the article is given after research and survey.
We have tested different models before delivering you the honest Bosch washing machine review.
If you are planning to get a Bosch washer for yourself, then head to the article to select the right model for you.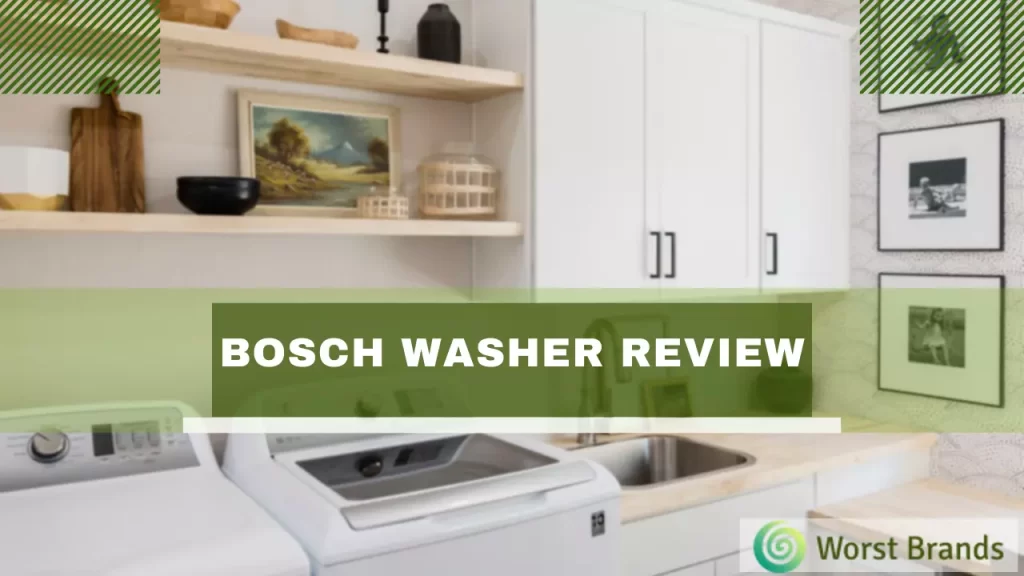 Related: Washing Machine Brands to Avoid
Bosch Washers Overview
Bosch is a leading brand and a part of the BSH group of companies. They offer a range of washing machines that are perfect for a household.
If you are looking for a quality machine with superior performance and great energy-saving features, then Bosch is the best-recommended brand for you. They create quality machines that are a perfect blend of technology and the latest features.
However, Bosch is an expensive brand, but sometimes a one must have to pay for quality, which is worth buying. Their washing machines have some of the premium features like steam cleaning in the washer.
But in some washers and dryers, the steam function will get mold growth in the appliance.
Bosch washing machines, besides their reliability, can sometimes develop faults like water leakage, seal, and electrical problems. ( Here you can read about common Bosh washing machine problems)
We will discuss all the reasons to buy and avoid in detail to decide for yourself.
Features of Bosch Washers that make it worth Buying
Why should I buy the Bosch washing machine and not any other? This question might come into your mind, and we are here to give you the reasons.
We have come across many extraordinary features that we haven't found in many other famous top leading brands.
Some of them are mentioned below for you.
1. Vario Drum Technology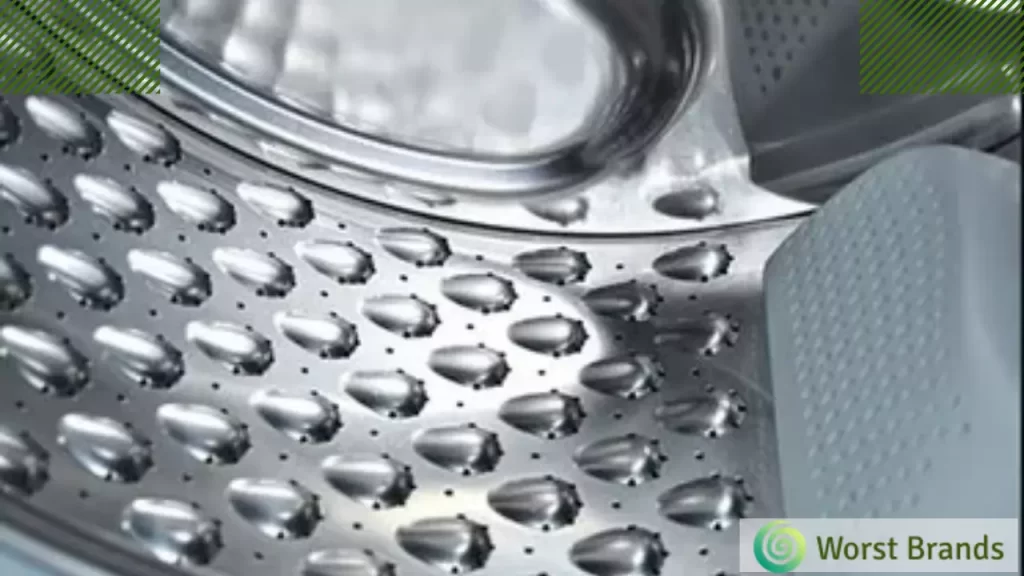 When it comes to your delicate and precious clothes, you often get worried about their damage or have a thought of not giving them a thorough wash no matter how heavily soiled your clothes are.
Bosch washer Vario drum technology is the solution to your problem. This drum technology is tough on dirt and gentle on fabrics for best washing results.
The smooth beveled drum surface will not grab your delicate clothing, and the flat side of the panels and the wave droplet drum surface will help clean delicate clothing gently.
Steep drum side and drum together gives stains the required scrubbing for a deep clean wash without any damage.
2. Anti-vibration System
The noise produced by washing machines can be annoying and disturbing for many people. But Bosch has come up with a solution that will overcome the noise problem.
The anti-vibration system with the smart design of machine-moving parts works without making any noise. The oscillating system is connected by three shock-absorbers and springs, resulting in vibrations absorption.
This makes your spinner silent as well as stable. This is how Bosch works with more stability, a unique feature not commonly found in other brands.
3. Active Water Technology
Bosch washers use very little water, which is only possible by active water technology. This innovative technology increases efficiency and ensures excellent rinsing for the best cleaning results.
Water and energy are saved efficiently through targeted water distribution and filter technology.
4. Eco Silent Drive Motor
Another technology that makes Bosch washing machines silent is the Eco silent drive motor. This brushless motor produces less friction resulting in less sound.
With this technology, you will be able to wash your clothes in a peaceful environment, but it will also help reduce energy usage.
So next time, if you have to do your washing chore at night, then you can do it without disturbing anyone.
5. iDos
If you want to ensure that your washer uses the right amount of detergent every time, let your Bosch machine decide this for you.
Bosch iDos sensors weigh the load and decide the dose of detergent after detecting the dirt and stains on clothes.
This does not end here; this feature can also decide the spin cycles, type of wash cycle length, and rinses needed. IDos feature makes it unique from others.
Pros of Bosch Washers
Washing machines of different brands are not built the same way. Bosch washing machines are designed for effortless cleaning by combining different smart features and intelligent wash cycles.
There are many reasons to buy these machines, and some of them are mentioned below:
If you are a pet lover but tired of pet hairs, then this washing machine is the best choice as it can easily remove pet hairs and lint by using magic filter technology. The detachable magic filter is easy to remove and clean.
If a heavy load of washing is still pending on your list, then you can finish it quickly with the Speed Perfect option of Bosch washing machines. It will reduce your washing time up to 65% without affecting washing quality.
Allergy Plus wash program to ensure healthy washing with deep cleaning and effective removal of allergens like pollen, dust, etc.
Active Oxygen technology refreshes clothes by introducing cold fog into the machine for 45 minutes that helps in washing your delicate clothes effectively.
The power cut is a common problem that can be found anywhere. With the help of Power Off memory, you can resume the wash cycle with selected settings.
Volt Check technology ensures voltage maintenance by continuously monitoring any fluctuation. It helps to increase the life span of your product.
Cons of Bosch Washers
Bosch washing machines are famous for their unique and smart features, but like any other brand, they are not perfect in all aspects.
Some drawbacks have been observed from customers whom we want to mention here.
Because before spending your money you should know all the negative points of Bosch washing machines:
The most common complaint from customers is the leaking problem. Water leakage indicates the damaged drain pump. Water from a broken seal may enter into bearings resulting in their failure.
Another common error is the electrical fault. If your washing machine is not turning on, the plug or circuit might be a problem. Call a professional electrician to resolve the problem.
Sometimes a clogged filter, unbalanced clothes, or obstruction in the waste hose can prevent the spinner from working. A broken belt and not properly closed door may also cause this problem.
If your wash cycle is not ending or ends in mid-way, that can be due to a defective thermostat or heater that needs to be replaced.
Above these problems, customers of Bosch washing machines are not happy and satisfied with the company's customer support.
Digital Errors of Bosch Washing Machines
If you are using Bosch machines, then you may encounter some digital errors. To help you with the errors, we are providing the list to recognize them.
E-16 Not properly closed door
E-18 Blocked Filter or water inlet
E-23 Water Leakage
E-32 Unbalanced Load
E-33 Excessive Foam
Best Bosch Washing Machine Models For You
Below mentioned are the best models of the Bosch brand that we are recommending to our readers.
We have listed all the pros and cons of each model, so you can find everything in one place.
1. Bosch Front Load WAK24264IN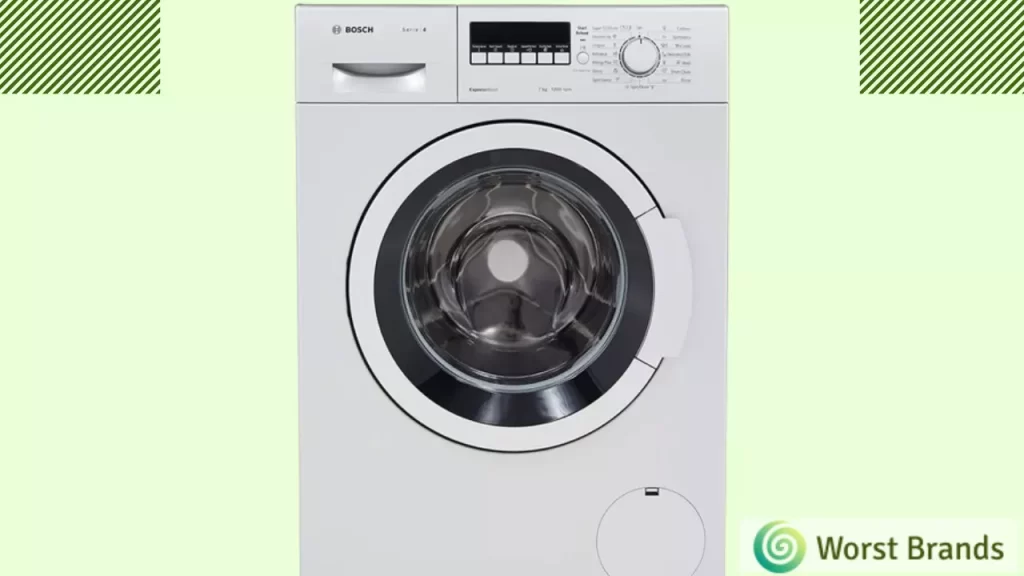 7 kg capacity
1200 rpm and 230volts
49db washing 65db spinning noise level
Reload and Anti-vibration feature
Eco perfect and water active feature
Speed perfect technology
This is a front-load washing machine from Bosch, and it comes with a 7kg capacity which is good for most households.
The spin speed is also adjustable, so you can choose how fast you want it to spin. And the noise level is also adjustable, so you can control how loud the machine is.
The front-loading feature makes this a convenient machine to use, as you don't have to lift the heavy door every time you want to put your clothes in and out.
It comes with a smart and eco-friendly technology that automatically adjusts the water temperature to save water and energy.
You also get the anti-vibration feature that will keep your clothes and table steady during the spin cycle.
So if you're looking for a front-loading washing machine that's not only efficient but also easy to use, then the Bosch Front Load WAK24264IN is a good choice for you.
Drawback: Expensive
2. Bosch Front Load WLJ2026DIN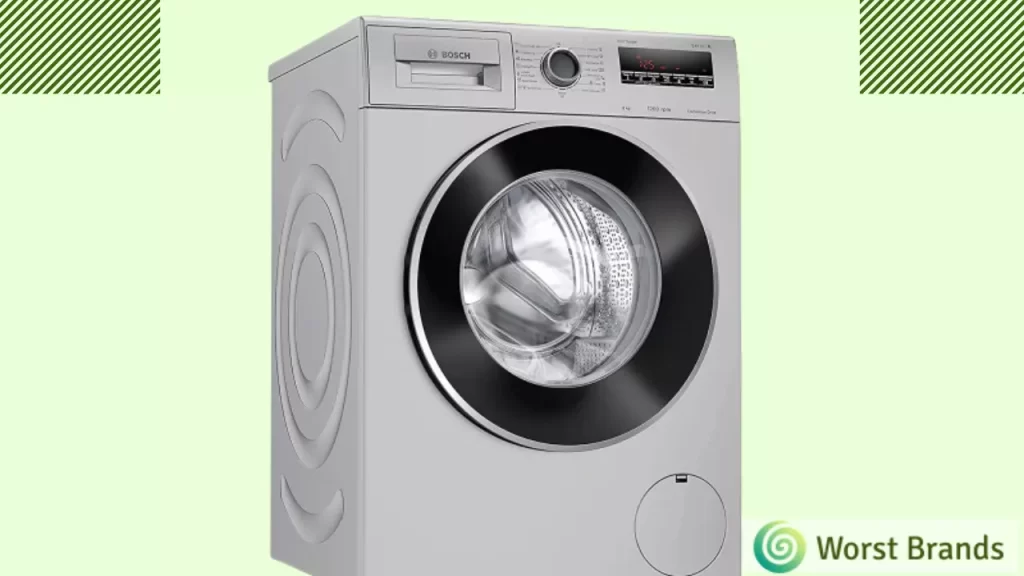 5 kg capacity
1000 rpm and 240volts
53db washing 73db spinning noise level
Eco silence Drive Motor
Mid-wash loading facility
Vario drum and speed perfect
Allergy Plus and Volt check
15 wash cycles and 10 years motor warranty
If you're looking for a front load washer that's efficient, silent, and easy to use, then the Bosch WLJ2026DIN is a good choice.
The machine comes with a 6.5kg capacity, which is much more than your typical washer. This means that it'll handle larger loads more easily, and there won't be any issues with your clothes not fitting in the washer.
Another great thing about this washer is that it has a 53db washing noise level, which is low enough to keep your home quiet.
It also comes with a mid-wash loading facility, which means that you can load multiple items at once without having to remove them from the washer.
The Bosch WLJ2026DIN is also an Eco Silence Drive Motor, which means that it's completely silent when it's running.
It's also equipped with Allergy Plus and Volt Check, which prevents allergens like pet hair from getting into the washer. These features make sure that your home remains clean and free of dust and dirt.
It also comes with 15 wash cycles and 10 years motor warranty, so you don't have to worry about any issues for a long time.
Overall, this washer will save you some money, and it'll make your life a lot easier too.
Drawback: no pre-wash option, expensive and non-adjustable temperature control
Conclusion: Bosch Washing Machine Review
So, if you are looking for the best washing machine for your home, then Bosch washing machines are the best option. These washing machines have many features and benefits. They are famous for their reliable and energy-efficient performance. You can also find these washing machines at affordable prices.
In this article, we have explained the benefits of the washing machine. Now you can buy a washing machine according to your budget.
We hope you like our review of Bosch washing machines, and if you have any queries regarding this review, please leave your comment below.
Related Articles: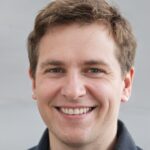 Steven Settles is a professional content writer with over 7 years of experience in writing for different niches, including brand reviews, technology, fitness, and more.
Currently, he is working as a content writer for WorstBrands, where he provides insightful reviews of different products, including home appliances, outdoor gear, fashion, and kitchen products. In his free time, Steven enjoys traveling and exploring new places.