Things will go wrong if you are unaware of the Bosch washing machine problems and don't know how to fix them.
Problems are to be expected if your washer is old. But, if your washing machine is new and giving you trouble, it could be a simple problem that you can easily fix at home.
Washer not spinning, water leakage, draining issues, making noise, and vibration troubles are the most common Bosch washing machine problems.
The Bosch washing machines are very appealing and attractive to consumers due to their top quality and various new technological features.
However, many homeowners are disappointed with Bosch washers as they have encountered various issues, resulting in huge repair costs.
List of Common Bosch Washing Machine Problems
Take a look at our list of the most common Bosch washing machine problems and how to troubleshoot them.
1. Bosch Washing Machine is Not Spinning
If your Bosch washing machine is not spinning properly, there could be a number of causes.
Possible causes:
The load may be unbalanced.
The pump filter may be dirty.
The drain may be blocked.
You may have selected the "no final spin" setting.
What to do if your washer is not spinning?
If the machine detects an unbalanced load, the spin cycle will run, or it will only run at a reduced speed.
You can add some towels to help even out the weight and avoid overfilling the drum. Also, check the feet of the machine and readjust them if not balanced.
The machine will not spin if the drain pump is dirty or blocked by an object.
Here is how to clean the drain pump:
Turn off the water tap and disconnect the appliance.
Open and remove the service flap and drain the water through the hose (Warning! The water may be boiling). Then, unscrew the pump cover.
Clean the interior of the residue, and the impeller should be able to rotate manually.
It will also not spin if any metal object like a coin is stuck in the drain hose. So, you need to check and clean the drain hose pipe. Check the hose connector too.
If the drive belt is slack on the pulleys, tighten it. If it is broken or won't tighten, replace it.
The other causes of the spin failure include broken tub bearings, damaged stator assembly, drum bearings, and worn-out basket drives. Check and replace them accordingly.
If you are still unable to fix the issues, contact Bosch's customer service department, which will assign a technician to resolve the matter.
2. Bosch Washing Machine Leaking
Another common problem with Bosch washers is leakage. It can be frustrating if you can't figure out what is causing the leak. However, there could be a lot of factors for leaking that you need to investigate.
How should I check and fix the leakage?
Check the drain pump and clear all the blockages. If it is cracked or damaged, you cannot repair it. Replacement is the only solution.
Check the drum seals, water supply valves or hoses, water pump, and tub bearings as well. If you find them damaged or broken, replace them.
Ensure that the door latch on the washer keeps the door closed during the wash cycle. If the door is not fully closed, the machine will leak water. Replace the broken door latch.
Pouring too much detergent into the tub can also result in leakage. Furthermore, the poor quality detergent is also the culprit of this issue. Therefore, make sure to use an appropriate amount of detergent during the wash cycle.
Make sure you are running your washer on a level surface. On an uneven surface, the machine will leak water. You can readjust the feet of your machine or move it to a level surface.
3. Bosch Washing Machine Not Draining
Many homeowners also reported Bosch washer draining problems.
In this situation, you will find leftovers in the tub that may annoy you. But there is no need to worry as it is not a severe problem. You can quickly fix it at home.
But how?
Once again, you need to check your washer's drain pump because it is the most prevalent reason for various washing machine problems. Clear all the blockages or replace them if there is a leakage.
Also, check all the plumbing lines for any clogs or blockages. Clean them if there is a buildup. Finally, make sure to clean the filter regularly to avoid any debris formation.
While putting the load in the machine, double check the clothes are not carrying any metal object, which may lead to blockage or cause damage to the tub.
You can read here our complete guide Washing Machine Not Draining.
4. Washing Machine Making Noise
The washer usually does make noise, but noticing a sudden increase in the noise indicates a problem.
How can I figure out and fix this issue?
If a metal object becomes lodged in the drum of your washer, it may make a grinding noise. If you find an object in the drum, clean it.
Make sure the drain pumps are not clogged with debris.
If your Bosch washer is brand new and making grinding and whining noises, it could be due to a faulty installation. Do not hesitate to contact the Bosch customer service department to send a repair person to look into this matter.
Worn drum and tub bearings, worn drive pulleys, malfunctioning water inlet valves, broken tub seals, and defective drive belts are some other reasons for loud noises.
5. Washing Machine Vibration Problem
The vibration problem in the washer may cause you to worry. But, it is not as severe as it looks. It is just another prevalent issue in washing machines.
Check out the following tips on how to detect and fix the vibration problem.
Ensure the machine is on a level surface. On an uneven surface, the shock absorbers will not function properly, which may cause vibration.
If the shock absorbers are damaged, the machine will generate excess vibration while running. Firstly check all the shock absorbers and ensure they are in the right place. After that, evaluate each of them for damage and wear. Replace the one that is worn out.
Suspension rods are also among the reasons for excessive vibration. Replace if damaged.
Other things to check for vibration causes include suspension springs, rear drum bearings, tub wear pads, balance rings, snubber rings, snubber pads, shipping bolts, and bolts kits. Replace them if they are damaged or malfunctioning.
Bosch Washing Machine Error Codes
The Bosch digital series machines may indicate an error code if the washer has a problem. A single letter followed by two numbers will be displayed on the digital display as the error code.
These error codes help you to determine where the problem is occurring within the machine. It is much easier to solve a problem once you have identified it.
So, it is imperative to understand the meaning of the error codes to resolve them.
So, check out the most common Bosch washing machine error codes and how to fix them.
Watch this step-by-step video guide on how to identify and fix the Bosch washer error codes:
Final Words:
In this guide, we have explored the five most common Bosch washing machine problems and how you can troubleshoot them at home. There are some issues that you can fix with a little tweak.
But, if the machine is having a problem with the motor or cannot detect the actual reason for the machine's failure, don't try out experiments. Instead, give a call the Bosch customer support department to advise you on the matter.
As technology advances, Bosch has introduced digital washers. These machines display the error codes on the display screen, indicating which part is malfunctioning.
So, if you know the meaning of the error codes, it will be much easier for you to fix them.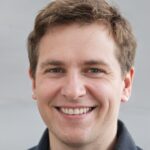 Steven Settles is a professional content writer with over 7 years of experience in writing for different niches, including brand reviews, technology, fitness, and more.
Currently, he is working as a content writer for WorstBrands, where he provides insightful reviews of different products, including home appliances, outdoor gear, fashion, and kitchen products. In his free time, Steven enjoys traveling and exploring new places.