There will come a time when your old washer will not be able to wash your stained clothes anymore properly. And you have to welcome a new member to your home appliances.
But before buying, you should properly research the product to avoid purchasing any product that is not worthy.
Finding a new washing machine can be a bit tricky, but don't worry. I'm here to help you.
Today, we're going to talk about Haier washing machines. I'll tell you all about their good points, not-so-good points, and the best models they have.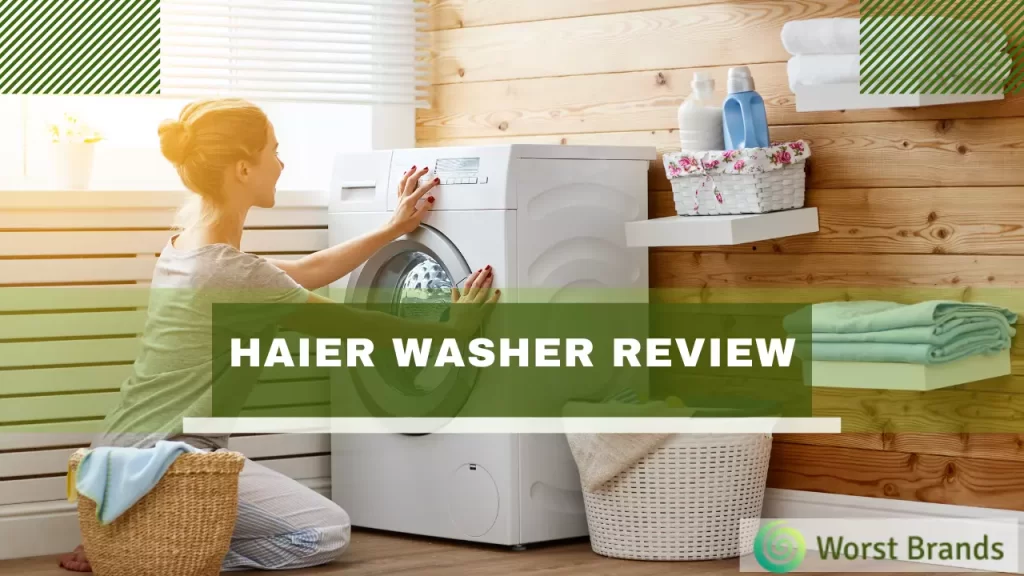 Related: List of Worst Refrigerator Brands to Avoid
Product Review: Haier Washing Machine
Haier has been a globally renowned Chinese-based electronic manufacturer since 1984.
Their washing machines have successfully overtaken the market in many countries over the last few years.
This company manufactures a wide range of washing machines, including top load, front load, semi-automatic and manual machines. The washers they offer have different capacities and features.
Their washing machines have different efficient wash cycles with smart control technology.
They produce noise-free, energy-efficient washers using direct motor drive technology, which helps increase the quality and life span of the product.
Haier washing machines also have other smart features like delay technology, child lock, anti-bacterial technology, temperature control, Steam Plus, etc.
They come in dazzling and unique designs and have the best affordable price range for every user.
Besides the outstanding features of their machines, they sometimes encounter complaints especially related to their spinner, from time to time.
The Haier washing machines can be divided into two types based on their design.
We will go through each type to give you a clear understanding of the product. This information will help you choose the right model for your home.
Haier Top Load Washing Machines
Haier Top-loaders are gentle and easy both for your pocket and clothes. They offer a wide range of top loaders to choose from.
The capacities of the washers mostly range from 6 to 12 kgs. Their top-loaders are energy efficient and water economical. They are best known for their efficient laundry properties.
The top loaders have specialized fabric care wash programs with hygiene cycles. They also have a delicate option for your precious garments to wash gently.
We will give you some recommendations for the best models to choose from the top loaders.
| Model | Capacity | Key Features | Drawbacks |
| --- | --- | --- | --- |
| Haier Top Load HWM70-1269S5 | 7 kg | – Stainless steel pillow drum – Quick wash technology – Anti-bacterial pulsator | – No direct-drive motor technology |
| Haier Submarine Series HWM200-M1990DD | 20 kg | – Soft-touch control panel – Pillow drum for gentle washing – DD inverter technology | – More expensive than other top loads |
| Haier Top Load HWM140-826S5 | 14 kg | – Tempered glass top lid – Auto-restart feature – Anti-bacterial technology | – Less Energy Star rated |
1. Haier Top Load HWM70-1269S5 Review
This Haier Top load has a washing capacity of 7 kg. It has stainless steel pillow drum with a dryer.
If you are in a hurry, don't panic because this washing machine is equipped with quick wash technology, which allows you to wash clean clothes in a few minutes.
It is a fully automatic washer with 8 different washing cycles depending on your need. The anti-bacterial pulsator gives sanitized clean clothes by killing 99.9% of germs.
Haier has also installed a LED inside the drum, which helps you look better inside the washer. It consumes 390 volts of power.
Drawback: It does not have direct-drive motor technology.
2. Haier Submarine Series HWM200-M1990DD Review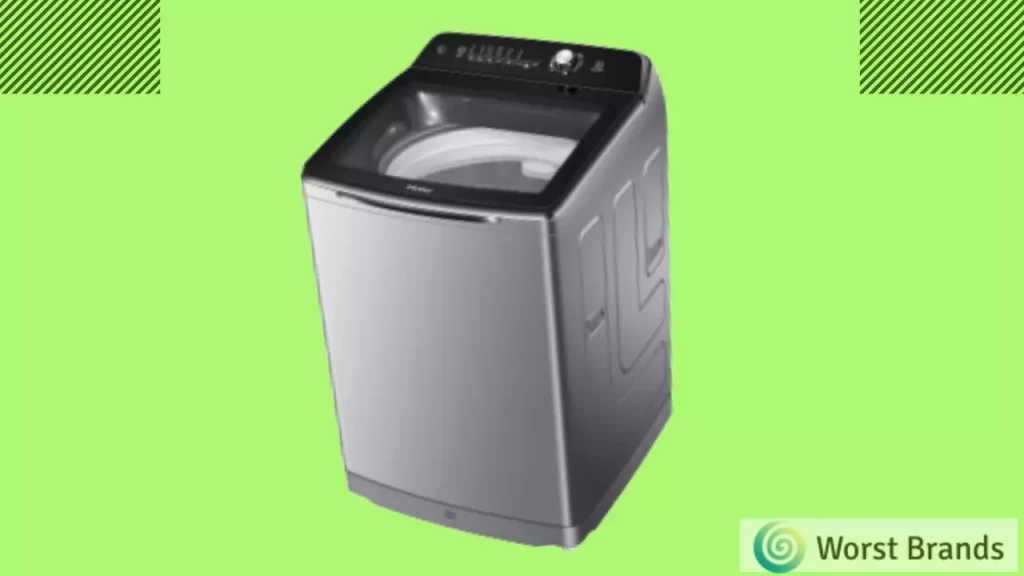 Haier's top load fully automatic submarine series has a 20kg washing capacity which is ideal for large families.
It is beautifully designed with a soft-touch control panel. The pillow drum of this washer ensures gentle washing and causes less friction between them.
The DD inverter technology gives a noise-free washing environment with efficient use of energy.
It comes with a 5 to 10 years warranty on its DD motor and a 2-years general warranty.
This model also presents other features like rare control, air drying, tempered glass lid, soft closing, and a dispenser.
Drawback: It is more expensive than other top loads.
3. Haier Top Load HWM140-826S5 Review
Haier never disappoints when it comes to the washing experience. This top load series of Haier has a 14 kg wash capacity with a beautiful design.
A tempered glass top lid is present, which can bear up to 100 kg of pressure. Free closing door is installed to save your fingers from the sudden closing of the door.
Like other top load washers, the pillow drum is used in stainless steel drum to prevent clothes from damaging.
The Auto-restart feature of the Haier top load series allows you to resume the washing cycle automatically in case of any power cut.
Also, anti-bacterial technology helps your allergic patients have germs-free clothes.
A 6-year warranty on the motor keeps your machine new in case of any complaint. Other features are a bleach and detergent dispenser, safety lock, and delay feature.
Drawback: Less Energy star rated
Haier Front Load Washing Machines
Haier Top load washers are amongst the best and most highly rated washers. They are highly affordable and equipped with the latest technology features.
They have different capacities and washing cycles with Steam Plus and other features.
Haier washers are equipped with powerful spinners with different rpm in each model.
Almost every model has anti-bacterial technology that takes care of your health and clothes.
| Model | Capacity | Key Features | Drawbacks |
| --- | --- | --- | --- |
| Haier Front Load HWM75-1279 | 7.5 kg | – 11 easy wash cycles – Anti-bacterial technology – Delayed start function | – Loud spinner |
| Haier Front Load HWF75DW1 | – | – Wave drum design – Direct drive motor technology – 16 wash cycles | – No quick wash – Loud spinner |
| Haier Front Load HWF12D1W1 | 12 kg | – Steam wash feature – 1400 rpm spinner – Child lock and temperature control | – Quality and manufacturing complaints |
1. Haier Front Load HWM75-1279 Review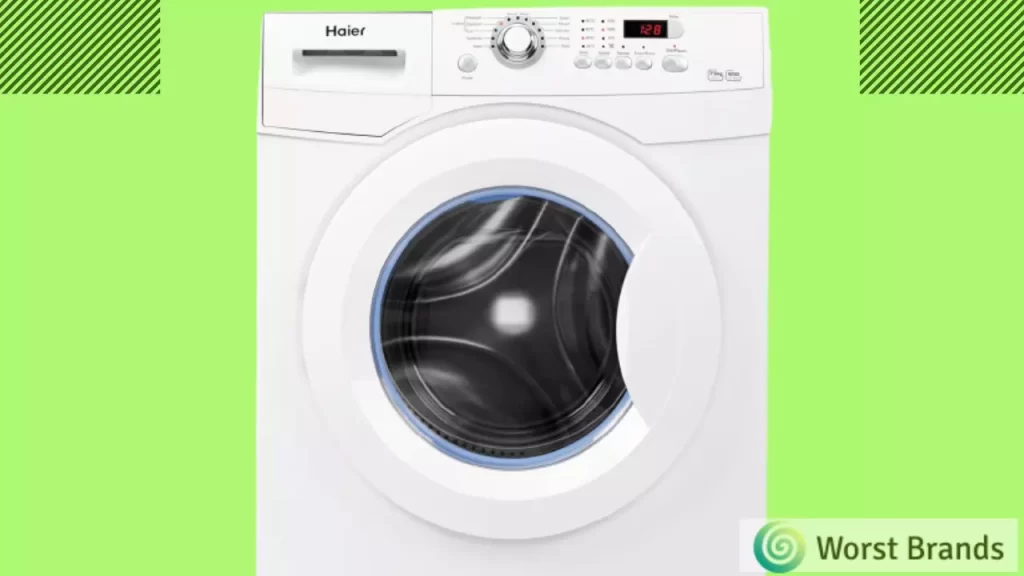 This multi-functional front load model has a 7.5kg capacity and 11 easy wash cycles.
A combined stainless steel and inner drum design deliver a powerful cleaning performance with gentle care.
A dispenser drawer for softener, bleach, and detergent is present. Anti-bacterial technology reduces the build-up of bacteria in your clothes.
The LED indicator light is present in the control panel to easily access and choose the control options. You can control temperature and speed according to your need.
This Haier washer also has a delayed start function. It is 3.5 energy star rated, and the water consumption rate is 4.5. The rpm of the washer is 1200, and its capacity is 7.5kg.
The door opens at 175 degrees, and you can easily load and unload the clothes. Anti-flood feature is also installed in case of any hose malfunction. The energy consumption is 334kwh.
Drawback: The spinner is loud.
2. Haier Front Load HWF75DW1 Review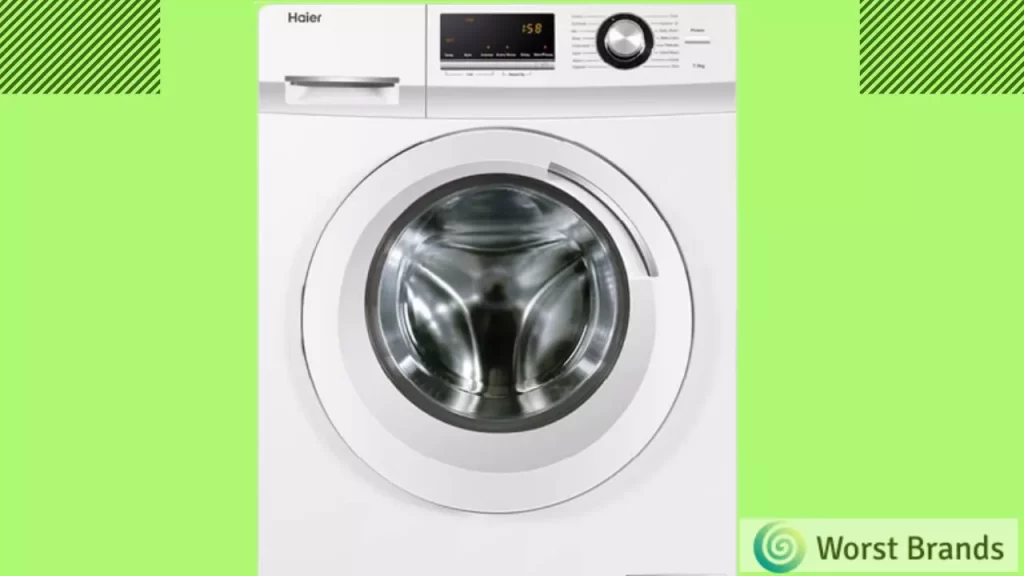 Like other Haier front loads, this Haier model is also one of the best front load washers.
Wave drum design and anti-bacterial features both give your clothes a gentle and hustle-free finish.
Direct drive motor technology saves your money by efficient use of power. It has 16 wash cycles with 1200 rpm.
Other features in this model are the ABT door seal, dispensers, temperature and motion control, delay time, and child lock.
Haier's front load has 4 energy stars and a 4.5 water consumption rating. This design is perfect for small families.
Drawback: No quick wash and the spinner is loud
3. Haier Front Load HWF12D1W1 Review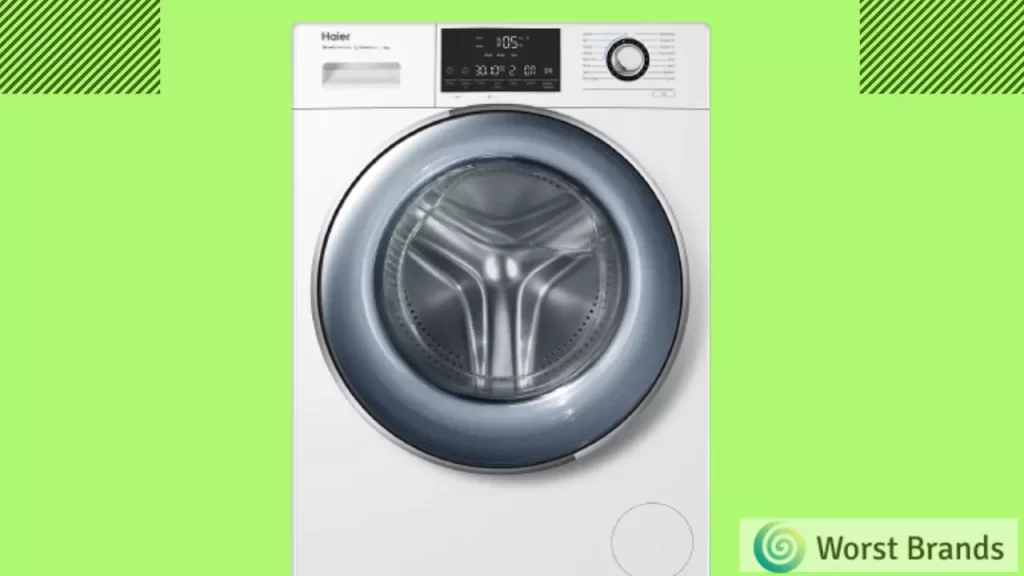 This marvelous model of Haier is capable of 12 kg capacity, which is ideal for small to big families.
The steam wash feature, along with washing cycles, leaves your clothes soft, wrinkle-free, and easy to press. A powerful spinner of 1400 rpm is present to dry the clothes quickly.
Other features include a child lock, heat protection door cover, temperature, and speed control options, balance correction, and touch control display.
4.5 energy star and water consumption rating make it a perfect choice.
Drawback: Customers have complaints about the quality and manufacturing of the product.
Conclusion: Haier Washing Machine Review
Haier washers are now successfully competing with top other brands available in the market. They are best, budget-friendly, and fit for every household.
Their features are best for your family's precious clothes. Haier washers and dryers range is powerful and gives a warranty on motors and machinery parts.
Besides all the features claimed by Haier, they sometimes face complaints from their customers.
These complaints are mostly related to spinners and product quality, so make sure to carefully select the right model by reading all the specs and features and reviews by the other customers.
And we have tried to give you all the necessary information and recommendations. We hope that will help you to make the right selection.
Stay with us to know more about electronic appliances.
Related Articles: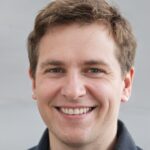 Steven Settles is a professional content writer with over 7 years of experience in writing for different niches, including brand reviews, technology, fitness, and more.
Currently, he is working as a content writer for WorstBrands, where he provides insightful reviews of different products, including home appliances, outdoor gear, fashion, and kitchen products. In his free time, Steven enjoys traveling and exploring new places.