Finding appliances that fit your lifestyle and budget should not be difficult, but browsing the hundreds of identical-looking options while cutting through confusing technical websites can be a real headache.
That's why we are here for you so you can make a confident selection while avoiding costly mistakes along the way.
Let me go you through the Samsung washing machine review which is a luxury and economical option with energy-efficient and Smart Technology features.
Samsung Washing Machine Review
Samsung Washing machines have the highest build quality, they look good, wash clothes very well and rank higher in customer satisfaction.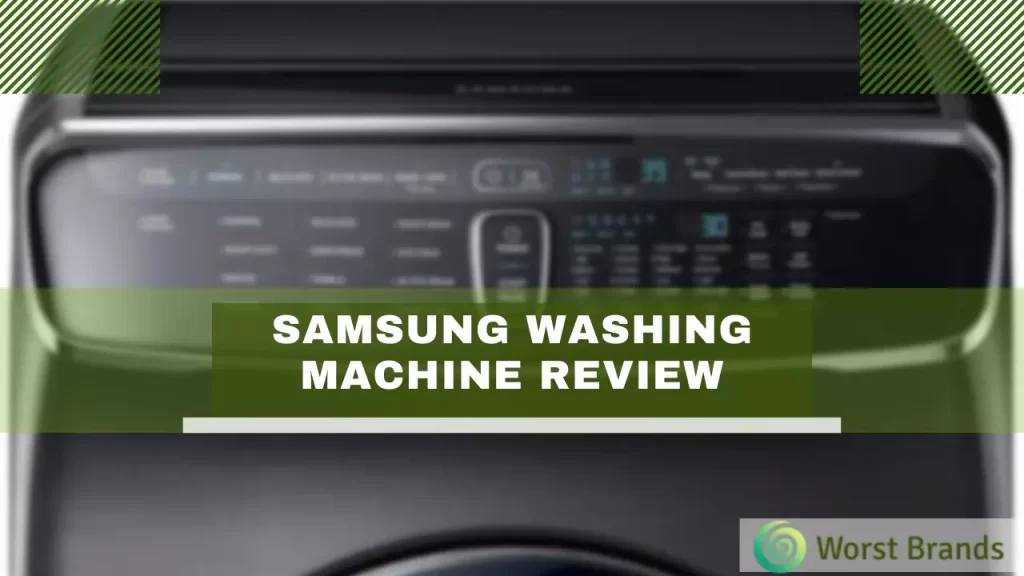 Due to its wide and quality range of products in electronics and other appliances Samsung has become top of all the brands.
Today we are reviewing Samsung washing machines that can be 2-in-1, top load, or front load. Samsung washing machines are gentle, convenient, and cost-efficient.
Samsung full-size washers include the most up-to-date anti-vibration and diagnostic technology available.
The drum of the Samsung washers is gentle on fabric so you don't need to worry about your delicate clothes.
When you talk about Samsung the first thing that comes to your mind is technology the same thing you can find in Samsung washers.
Samsung has designed a self-cleaning cycle to prevent mold inside terms of washers by targeting the areas of moisture and detergent residue you can build up.
You can find different training cycles on different models of Samsung washers.
It also has a delay button so you can schedule when you want your cycle to complete. It also has a Quick cycle that lets your everyday clothes clean quickly.
Samsung models are efficient, reliable, and have fancy exteriors. Some Samsung models also have a steam option that helps in sanitizing along with efficient cleaning of clothes.
It has a digital control panel with multiple high-tech options for your fabric care.
Samsung Washing Machine Cons
What are the reasons that Samsung washers might not be a good fit for your home?
Electrical problems
Water leaking problem
Washer spinning problem
Detergent residues
Control panel errors
But if you ever encountered any of these issues, Samsung offers Customer Help care centers and Service Centers to solve any issues.
Specifications of Samsung Washers
When you plan to add a new washing machine of any brand to your laundry always focus on the features and specifications.
Let's get into the Samsung Washer's key features:
Size: The highest-ranked Samsung Washers have 27-inch wide,39 inches in height and33 to 34 inches deep
Weight: Varies to each model. It can be 6 to 8 kg
Energy Consumption: Samsung Washers consume 500 watts/hour of energy and are rated as ENERGYSTAR for their less power consumption compared to others. Top loads consume 2400 watts.
Motor: Samsung Washers contain Inverter Direct Drive Motor which is a highly efficient and powerful motor.
Water Consumption: On average Samsung, Washers use 39 to 53 liters of water per cycle which is relatively less than other brands
Displays: Samsung contains a digital countdown LED display
Features of Samsung Washers:
Let's dive into Samsung's exceptional features:
· Add Wash
One of the biggest consumer complaints about the front load washing machines is that you cannot open the door and add forgotten clothes while running
But, you don't need to worry about it because Samsung has come up with an idea to solve this problem.
Samsung added an Add Wash feature which allows you to add clothes in the middle of the cycle by a small door installed at the front.
· Bubble Soak
Soak bubble is a selectable wash feature specially designed to remove stubborn stains and can be added to any cycle.
It adds 30 minutes to the washing cycle which can efficiently clean your fabrics.
· Child Lock
Children may try to play with the buttons of the washing machine while it's on. This can be hazardous for their safety.
You can turn on the child lock on the Samsung digital washing machine to keep your loved ones safe.
· Delay End
This feature is present on all Samsung washers which lets you use to schedule your cycle when you want the load to complete.
Put your clothes in the washer before heading out of the house and set to finish the cycle right before you get home.
· Interior Drum Light
Have you ever accidentally left your small clothes like socks left in the machine?
This will not happen again because Samsung has LED in the interior drum of washers. You can easily spot any left cloth inside the drum.
· Easy Iron
The steam technology of Samsung washers works on the same principle used in the steam iron.
Water is released onto a heated plate to generate fine and powerful same particles which were sprayed into the drum.
The extremely fine particles of steam penetrate into the fabric and make the fabric less wrinkled and soft.
· Steam Setting
Steam is excellent for loosening stains, killing dust mites and other allergens, and sanitizing your clothes.
This is a very good healthcare option if you have any family members with allergies.
· Smart Control
Samsung machines are Wi-Fi enabled and you can remotely start, stop and schedule a cycle on your Smartphone by using the smart things app.
You can operate washing cycles through your mobile app.
Samsung Washers We Recommend:
Now, we will let you know their popular model based on consumers' feedback and our findings.
The Samsung washer models listed below are suggestions for you.
1. Samsung Eco Bubble WW90J6410CX Review:
Dimensions: H85cm x W60cm x D55cm
Quick Wash (15 minutes) and Energy Star rated
Chemical-free sanitization drum
Noise level 53db and graphite color
This is a great washer for families. It has a 9kg capacity, which makes it ideal for large families.
It also has intensive wash technology, which means it can effectively wash clothes without using any chemical detergent.
It also has an energy-star rating, making it an excellent pick for anybody concerned about the environment. The only downside is that it has a water-leaking problem.
2. Samsung Quick Drive WW80M645OPM Review
Featured with Add wash door option.
8kg capacity.
Dimensions H85 x W60 x D60cm.
Quiet with 49 dB Noise level Best for open spaces.
Quick drive technology reduces washing time by 50 %.
The Samsung Quick Drive is a very versatile washing machine that can handle anything you throw at it.
It has a large 8 kg capacity, which can handle a wide range of clothing sizes, and the motor is powerful enough to do the work quickly.
It comes with a lot of features that are unique to this model and some that are common to all Samsung washing machines.
The Quick Drive has an intensive stain removal system that allows you to wash your clothes in less time.
You can also select from three wash cycles, and you can choose from a number of different wash programs.
Another unique feature is the Quick Drive technology which reduces the time spent on each wash cycle by 50%.
This means that you can get more laundry done in less time, so you can save more time in your day.
3. Samsung Freestanding WW80K5413UW Review
8 kg capacity in white color
Noise level 53db
Dimensions: H85 x W60 x D55cm
Featured with Add wash door option
Extra 30 minutes soak option
It is a well-built washing machine that is easy to use and comes with an ergonomic design.
The machine has an 8 kg capacity and is quite big. It fits in my laundry room quite comfortably. The drum is made from metal which is not soft like plastic.
It also has a water level indicator which makes the process of filling the machine easily. It has a water filter in the drum to make sure that the water is fresh and clean.
The machine has an auto-spin option. When the machine detects a dirty load, it automatically spins for a few minutes before you start the wash cycle.
This feature helps to get rid of dirt and other particles stuck on clothes.
Also, the machine has a 30 minutes soak option as well. The machine will wash for 30 minutes after the cycle finishes. This option helps to reduce wear and tear on the machine.
It also has an automatic dryer option. It can dry up to 10 kgs of clothes in one go. It has an auto-open option which makes the process easy.
The machine has an LED display panel that shows the remaining time and the temperature of the drying cycle.
It is quiet and runs without any problem. I would recommend it to anyone looking for a reliable washing machine.
4. Samsung Freestanding WW10M86DQOO Review
Large 10kg capacity but costly
Noise level 49db with graphite color
Dimensions: H85 x W60 x D60cm
Energy efficient
The Samsung WW10M86DQOO is a 10kg capacity washing machine, which means it's great for families that have multiple people.
It has a noise level of 49db, which is pretty quiet compared to most other models, and it comes with a graphite color. It's also Energy Efficient, which makes it much more eco-friendly.
This washing machine is very easy to use, as it comes with a touch screen control panel that can be operated with just a few simple taps.
There's also an LED display that shows all the relevant information about the cycle, including how much water has been used.
The LED display is a nice touch, as it makes it easier to track the progress of the cycle.
So if you're looking for a high-quality washing machine that won't break the bank, then this is the one to buy. It's a great choice, especially if you have a large family.
5. Samsung Freestanding WW10N645RBX Review
Large capacity 10kg
Quick wash option
Noise level 49db
Dimensions: H85 x W60 x D60cm
This washer comes with an excellent design, with a large capacity, a quick wash option, smart control, and a noise level of only 49 dB.
It can clean up to 10 kg of laundry at a time and has a warranty to back up its performance. It can be used for both regular items of washing and for sensitive clothing.
The washing process is controlled through a sensor that detects when the laundry is loaded, so you don't have to worry about forgetting to start the machine or having to manually adjust the settings.
The washing cycle is also designed for efficiency, so it doesn't require the same amount of water as other machines, and it's also energy-efficient.
It also comes with a dryer and a dryer vent, which can be installed on a wall or ceiling.
This means that you can easily move the washer into any room, and it's also perfect for people with small apartments.
Samsung Freestanding WW10N645RBX washer is an excellent option if you want to have a reliable, efficient, and high-performing washing machine at home.
What Makes Samsung Washers Unique?
The unique feature of Intensive Wash Technology makes it the first choice to purchase.
This feature can be used in any cycle to remove stubborn stains. It quickly e premix is a detergent and helps water to penetrate deeply into the fabric.
The deep softener option optimizes the softener's impact, resulting in a longer-lasting fragrance with the same amount of softener. As a result, there is no need to increase the softening amount.
The Wobble Technology of Samsung washers provides gentle care to fabrics. It prevents tangles and knots and prevents the fabric from damaging.
The magic dispenser creates a powerful water rotation that dissolves and evenly disperses the liquid and detergent before the start of the washing cycle.
Hence you can get rid of the stress of detergent residue marks on your fabrics.
Many models of Samsung washers have an eco tub clean option that removes the dirt which can be built up in the drum and with the help of smart technology, you will be get notified when it's time to clean the washer.
With the Digital inverter technology of Samsung washers, you can save 40% of energy.
Samsung washers are very quiet because they use a special gear that quietly amplifies the power of the motor.
Watch this video guide on how to maintain a Samsung Washer:
Conclusion:
Samsung is a trusted name in the kitchenware industry and you can rely on them to give you quality, durable washing machines at an affordable price.
But some of their models are not worth buying because they have a small capacity, or have other flaws.
So, we have picked out their popular washers that are worth buying, so make sure you read the description carefully before purchasing one.
However, you must go through the consumers' reviews of a specific model that you are planning to buy from a Samsung.
In this way, you can avoid any complaints regarding the model that you are going to buy.
Stay with us to know about appliances!
Also read: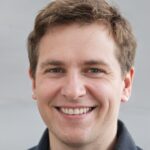 Steven Settles is a professional content writer with over 7 years of experience in writing for different niches, including brand reviews, technology, fitness, and more.
Currently, he is working as a content writer for WorstBrands, where he provides insightful reviews of different products, including home appliances, outdoor gear, fashion, and kitchen products. In his free time, Steven enjoys traveling and exploring new places.