Midea has taken up the lead among the top-notch appliance brand but are they delivering the best cleaning products? If so?
Then you might be eager to know what specs make it stand out, and at the same time, you must be wondering if there is any drawback of these machines or not.
To give you a complete insight into these machines, we have done a lot of hard work to give you the best yet unbiased reason-based overview.
So, read this buying guide to know the best Midea washing machine reviews.
Midea Washing Machine Reviews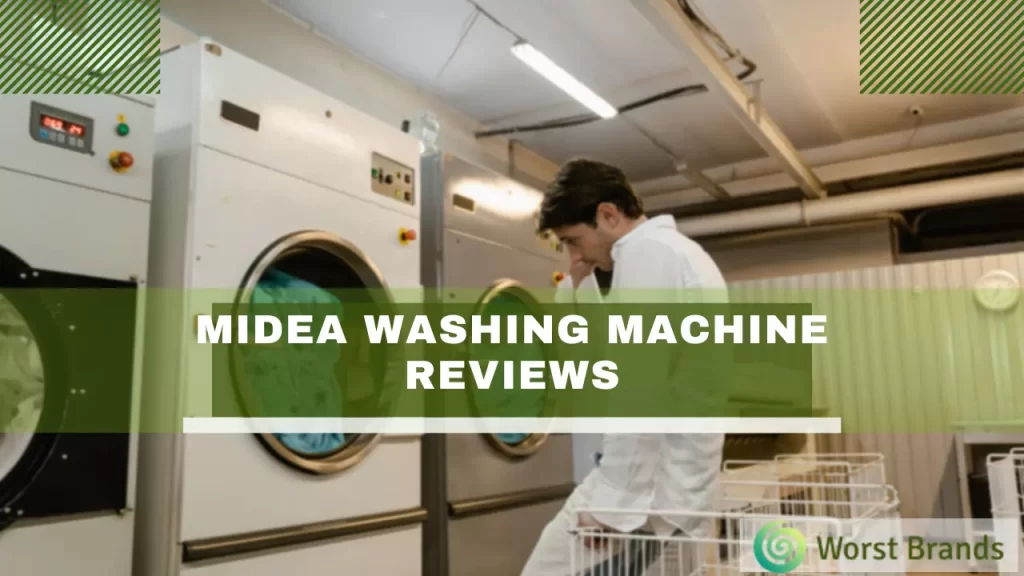 Midea is known for its versatile fridge, air conditioners, and other appliances.
The only consistent approach to their never-ending success is their endless efforts to bring up the improved yet more automated version than the previous ones.
Moreover, their 3-ways exhaust vent and glass lid are the two customer's favorite features.
Although these washing machines are energy-efficient, all models are not energy-star certified.
However, their restricted model range is slightly different from their new ranges, but it is also unavailable worldwide.
Ultimately, its delay start option, sensitive touch panel, and child lock features make it worth trying.
5 Basic Midea Washer Types And Their Differentiation Points:
Midea washing machine types vary in style and cleaning capability depending on the individual machine size and range.
To cut to the chase for you, we have listed its 5 different designs and enlisted their primary function and differentiating points for your ease.
| Midea Washing Machine Types | Key Features |
| --- | --- |
| Front Load Washers | Largest capacity, energy-efficient, powerful yet gentle steam wash |
| Dryers | Pure steam technology, automatic sensor dry, microbe-free drying |
| Top-load Washers/Fully Automatic Machines | High-efficient cleaning system, 8-12 preset cleaning cycles, variety of colors |
| Semi-Auto Top Load Machines | Powerful cleaning tactics, manual cycle setup |
| Washer Cum Dryer | Interchangeable model, efficient working technology, maximum capacity for cleaning in bulk |
So you can choose the design according to your requirement.
Most Commonly Available Midea Designs
1. Midea Front Load Washers:
These washers are the most widely used ones because of several unique features.
Firstly, these washers have the largest capacity for a more efficient working and vibrating control system, and lastly, the steam wash is named powerful yet gentle.
All of these sum up to make it the perfect choice for large families.
Related: Unreliable washing machines Brands
2. Midea Dryers: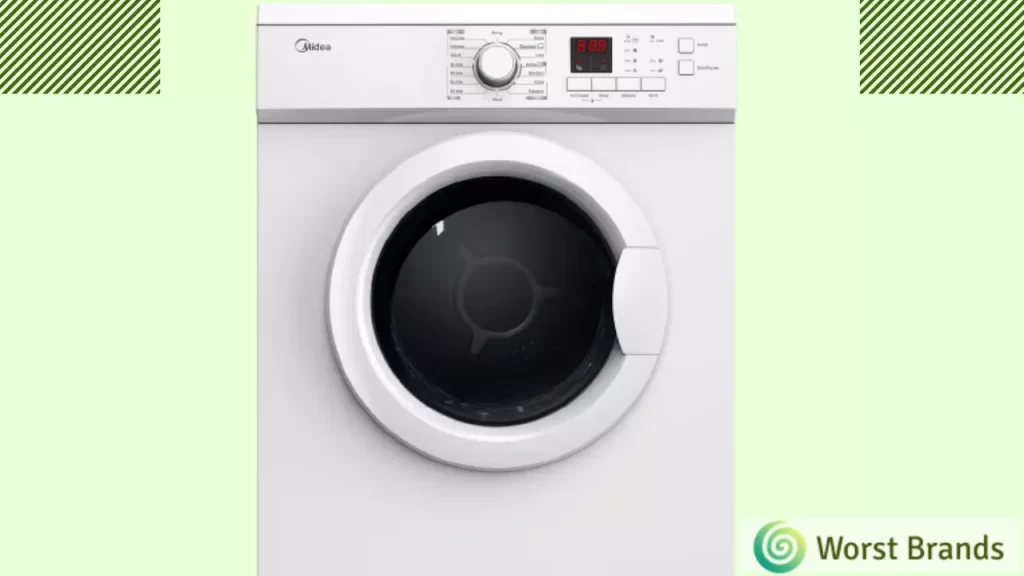 After its invention, the dryer has become the basic necessity of every household because of its facilitated use.
The innovative pure team technology aids the microbe-free drying while cleaning the robust stains on the clothes.
The automatic sensor dry detects when to stop the drying process and increases the compliance of the users.
3. Midea Top-load Washers or Fully Automatic Machines: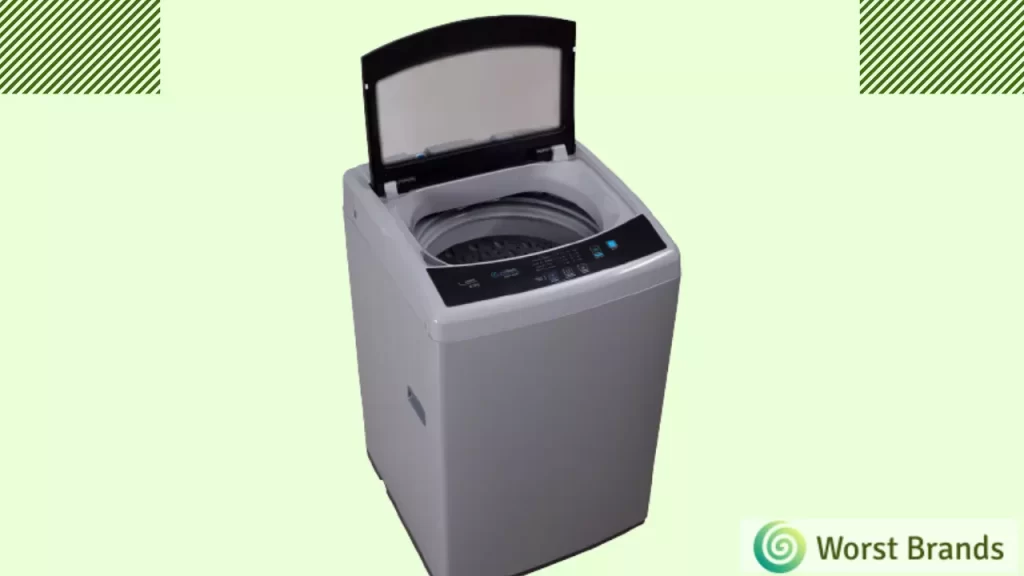 These are the traditional yet large-capacity designs that can fit almost every space.
The high-efficient cleaning system with 8- 12 pre-set cleaning cycles makes it the excellent pick for everyday cleaning chores. Moreover, its variety in colors is the cherry on top.
Other Midea Washer Range Includes
4. Midea Semi-Auto Top Load Machines:
Its name indicates that these washing machines offer less automation than fully-automatic ones. You need to set up each cycle manually.
But its powerful cleaning tactics and working mechanism compensate for this manual effort.
5. Midea Washer Cum Dryer:
This washing machine is one of the best choices as it's an interchangeable model.
So you can use it as a cleaning machine then for drying the washed clothes-all in one machine.
The efficient working technology with a maximum capacity for cleaning in bulk at once makes it a good choice so far.
Is Midea Washing Machine Worth Buying?
After going through its many products, we noticed that this company is evolving with more advanced technology and better-performing cleaning machines.
So, we have highlighted all the techniques that these machines carry for outrageous cleaning performance.
# Pure Steam Technology | Built-in steam Generator:
Midea uses this technology to use the stain as the active agent to remove all the dirt and odor from the clothes.
Also, this technology will ensure bacteria-free clothes washing.
# Sensor Dry | Automatic Detectors:
This unique technology will be responsive to automatically cease the drying processes to save energy once the clothes are completely dried.
It will also help keep your clothes' microbes free and improve their texture.
# Dynamic Vibration Control System:
As the name indicates, this system will maintain dynamic control over the machine while working.
It balances the noise level and vibrations at different spinning speeds.
# 5 Different Soil Levels:
Most high-capacity washing machines offer extensive capacity cleaning with better options.
So, you can enjoy 5 different soil levels, i.e., Extra Heavy, Heavy, Medium, Light, and Extra Light. You can choose according to your preference.
# 5 Distinctive Temperature Selections:
Different fabrics work fine under different temperature ranges.
You can choose a suitable temperature from its 5 different available options. I.e., extra hot, hot, warm, eco warm, and tap cold.
# 5 Variable Spin Speeds:
You can select the number of cycles and maintain its speed simultaneously with lunar controls.
You can select the accurate speed from the following given choices. i.e., extra high, high, medium, low, ad no spin.
# 8-14 Number of Cycles:
Different models offer different cycles ranging from 8-to 14.
These cycles include; normal/colors, heavy-duty, bulk/sheets, towels, sanitize, hand wash, quick wash, baby care, delicates, sportswear, casual, tub clean, rinse & spin.
# 9 Different Washing Options:
Midea offers different yet essential washing options for you: speed wash, extra rinse, steam, signal, water plus, control lock, pre-wash, my cycle, and delay. It makes cleaning clothes very easy.
Is There Any Drawback of Midea Washers? – Beware!
Like every other machine, these washing machines also have pitfalls that you should know beforehand for better shopping.
Although not every model has these issues, you can choose the perfect one by ignoring such models.
Weak Motor:
Some users find in one of the top-load machines- MLV45N1BWW, that motor is feeble and does not last long. So its durability is not appreciable in some models.
Unvigilant Customer Service:
It is one of the most common complaints we have come across while searching for this company.
So we suggest you look for the right and sensitive sellers before buying.
Less Available Options:
Although Midea has a wide range of appliances, it has limited pieces of washing machines, limiting the choices in terms of colors, performance, and availability.
Improper Water Draining:
Some high-capacity washing machines might fail to drain all the water after cleaning.
It is also one of the noticeable complaints you will see while searching for washing machines.
Do you want to know more about Midea washer issues? Read our detailed article on Midea Washing Machine Problems
Best Midea Washing Machine | Our 3 Excellent Picks
Midea washing machines are known for their vast capacity and premium technology.
Considering these points, we have chosen the best-selling products from their range.
| Model | Key Features |
| --- | --- |
| Midea MLH52S7AGS | Energy-star certified, 5 different options for temperature control, 14 cycles |
| Midea MLV41N1AWW | Child lock availability, automatic loading sensing, impeller-operated mechanism |
| Midea MF100W95B | Dynamic vibration control system, remarkable steam cleaning features, energy-efficient machine |
These 3 models are consumers' favorite and the most reviewed ones because of justified quality reasons.
1. Midea MLH52S7AGS Review
Features:
5 different numbers of soil selection
5 different options for temperature control
5 different numbers of spin speed
Tolerate 14 cycles
Energy-star certified
Dial or touch control panel
End-of-cycle-alerts
The Midea Front Load Washing Machine is a great machine with a lot of features. It's energy-star certified, so it's good for the environment.
It has 5 different options for temperature control, which is a nice feature, as well as 5 different numbers of spin speeds.
If you're looking for a top-notch front-load washer, this one is definitely worth checking out.
The dial or touch control panel makes it very easy to operate and get things done quickly.
It has an end-of-cycle alert feature, which lets you know when your cycle is complete.
This is really handy, as it means you won't forget that the washer is finished until it's too late.
If you are looking for a machine that offers maximum space ad lessens the labor of loading and unloading with a bundle of flexible options. Then this model is the right pick for you.
Consumer's Complaint:
2. Midea MLV41N1AWW Review
Features
Extra rinse option
Child lock availability
Soak or rinse option
Automatic loading sensing
4 different soil levels
4 different temperature options
Powerful design and functionality
This top-load washing machine is the way to go for those looking for a quiet laundry machine.
You can see the function going on through the glass lids. Moreover, its impeller-operated mechanism makes the cleaning process faster and more efficient.
There are many other features that make this washer perfect for everyday use. You can choose between a soak or rinse option, 4 different soil levels, automatic loading sensing, and 4 different temperature options.
So you don't have to worry about washing clothes in different temperatures because this washer will automatically adjust its cycle based on the type of laundry you're putting inside.
This washer is also equipped with a child lock, so it won't start spinning if it detects an unauthorized object inside the machine.
It also has an auto-off feature that turns the machine off after a specific amount of time. This lets you save energy by not running the machine all day.
So if you want a powerful washing machine that's easy to use, then buy the MLV41N1AWW.
Customer's complaint:
3. Midea MF100W95B Review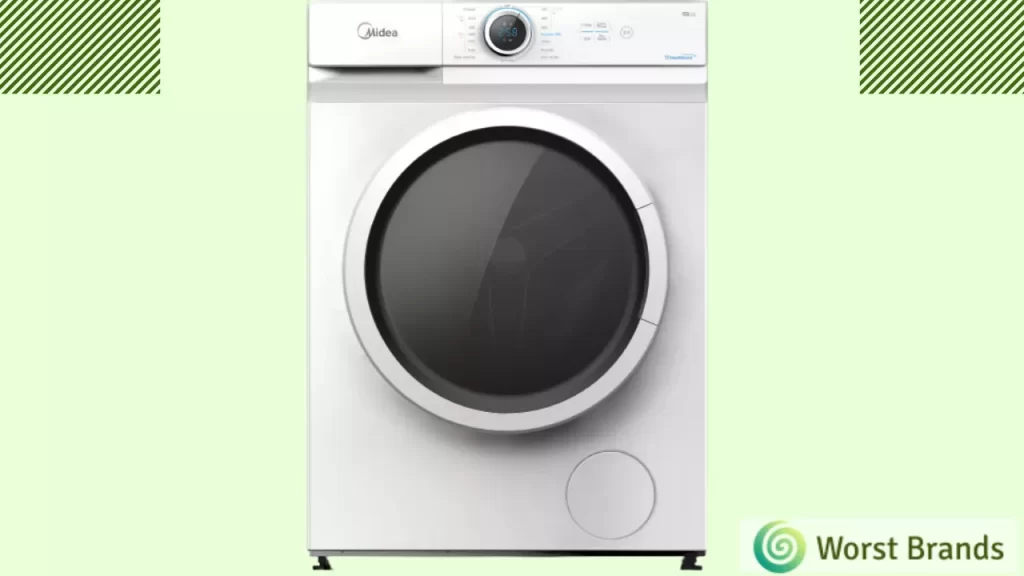 Features
Dynamic vibration control system
Heavy-duty cleaning machine
Good, responsive touch
Deep-water filling option
Remarkable steam cleaning features
Energy-efficient machine
Quiet and powerful machine
Another front load machine that works well and will ensure your clothes are dirt-free and germ-free as well.
Also, it has 4 times more capacity than the other front loader one. So you can say that it will reduce your burden quadruple times more than any other ordinary machine.
The MF100W95B front-load washing machine is one of the most energy-efficient machines that we've seen. It uses less than 4 kWh of power per wash cycle, and it's quite easy to use too.
It's also packed with some great features like a deep-water filling option, which lets you add water to the drum manually when it's almost full, and a quiet and powerful motor.
The only downside is that it doesn't have a dryer, but it has a steam function that can be used to dry clothes.
You can easily use this washing machine to get your clothes clean and fresh, and it has an intuitive touch screen that makes it a breeze to use.
The Midea Washing Machine is a perfect fit for people who like to keep their laundry nice and clean.
It's also one of the most affordable washing machines that we have reviewed.
Are Midea Washing Machines Worth Trying?
In a nutshell, yes, you can try these washing machines for sure. We have found some great reviews about its washing machines.
Despite some drawbacks, these cleaning machines are still worth the hype. Its cleaning technologies and comprehensive adjustable options are the winning features.
So, we suggest you do good research for the best possible purchase.
You may like to read: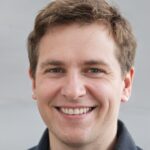 Steven Settles is a professional content writer with over 7 years of experience in writing for different niches, including brand reviews, technology, fitness, and more.
Currently, he is working as a content writer for WorstBrands, where he provides insightful reviews of different products, including home appliances, outdoor gear, fashion, and kitchen products. In his free time, Steven enjoys traveling and exploring new places.