While shopping for a saxophone, many questions emerge in mind. For instance, what are the good saxophone companies? Which are the worst saxophone brands? What are the saxophone brands to avoid?
Choosing a reliable brand demands diligent and time-consuming research since several saxophone brands are available in the market with the same features.
So it is difficult for an individual to select the best one without knowing about the worst saxophone brands.
Ammoon, OPUS USA, and some of the least reliable Chinese Saxophone companies are among the worst saxophone brands to avoid.
Worst Saxophone Brands
Therefore, this article highlights the worst saxophone brands based on our research and the reviews given by their users.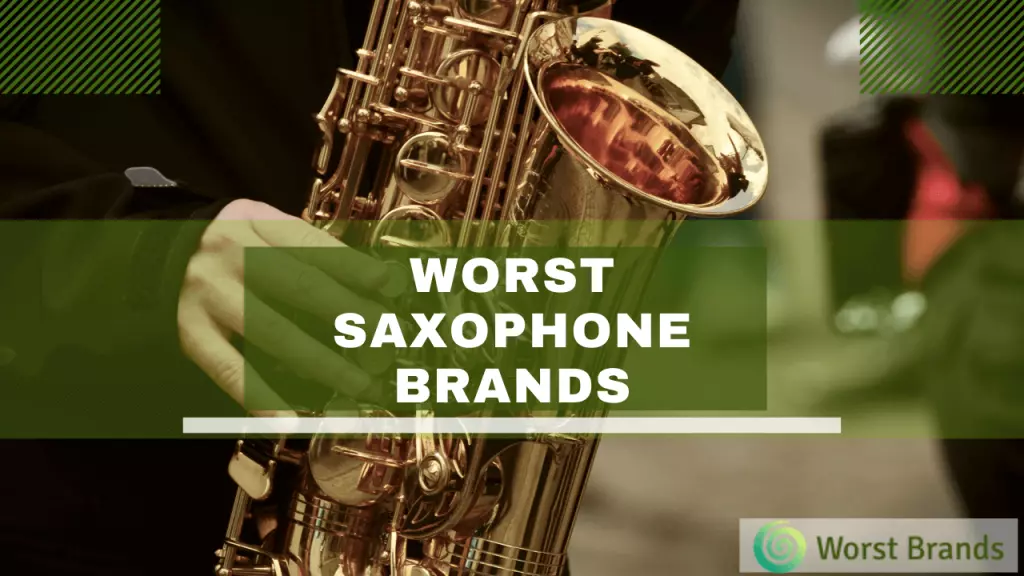 1. Ammoon Saxophone (B Flat Soprano):
It might surprise you to see Ammoon's name on the list of worst. It shows that even top brands can produce the worst models. Therefore, you need to be careful while selecting the saxophone brand or model.
The B flat soprano saxophones from Ammoon are made from high-quality brass. It has a stylish surface design with exquisite carving patterns.
In short, this instrument is meant to produce quality sound and tone.
However, B flat soprano has struggled to meet the expectations of most of its users. While using this model, many customers have reported several issues.
Meanwhile, the followings are the most common problems reported against this model:
The octave key is made of inferior quality.
Keys are sticky
Fluctuation in playing the notes C
Awful finishing (bent rod, sharp edges, a falling spring, rough metalwork)
2. OPUS USA (Professional Gold Alto Saxophone)
Professional Gold Alto Saxophones are best for beginners and professionals. This brand model provides the highest quality sound on every note.
It also offers various advanced features at an affordable price, such as high-quality brass, leather pads, metal resonators, and balanced key action.
Despite possessing these attributes, it could not satisfy its users. Customers have expressed their disappointment with this product on various online customer forums and e-commerce websites.
The following are the most frequently reported issues:
Poor mouthpiece
The tone is badly off
Leakage issue
Rough metalwork
A bent rod
3. Chinese Saxophone brands
China is making orchestral instruments in mass at affordable prices and then ships back to the USA.
There are hundreds of Chinese saxophone brands on the market with the same features, such as Mendini by Cecilio, Tide Music, and FTS 150N. So assessing which brands are trustworthy is difficult.
Many customers are using these brands with no hesitation. However, there is a list of unhappy users alongside their satisfied customers.
Customers have reported various issues while using these Chinese brands. The following are the most common problems with these models:
Sticky G# key
Bad mouthpiece
A falling spring
Poor finishing
Broken octave key
Also, check the following posts:
Most Reliable Saxophone Brands
A good saxophone brand is one that will provide you with excellent sound and tone, as well as the best comfort and a great playing experience.
Indeed, saxophonists of all levels would love to choose the best brand that suits their needs. To help you in this regard, our team has listed the top 3 best saxophone brands of 2021.
1. Jean Paul (AS-400 Alto Saxophone)
Jean-Paul is a well-known company that manufactures high-quality instruments. The best thing about Jean-Paul is they understand their customers' demands very well.
So they combine affordability with reliability, which makes this brand the best choice for all level saxophonists.
The Jean-Paul AS-400 saxophone is a joy to play because it produces the best tone, well-rounded intonation, and a warm sound.
2. Yamaha (YAS-280 Alto Saxophone)
Yamaha is known for creating instruments that are suitable for newcomers. Their product line has a wide range of instruments. Above all, they provide quality instruments at a reasonable price and offer maximum value.
The YAS-280 is an updated version of their earlier model, YAS-275. So, Yamaha YAS-280 is the best choice for a new saxophonist because it provides perfect intonation.
Also, this model has the best tone and sound with a more stable neck receiver. The redesigning of the neck receiver makes it easier to hold and play.
3. Lazarro (Professional Black Gold Eb E Flat Alto Saxophone)
Lazorro is a Russian brand, and it is perfect for many occasions, including concerts, bands, orchestras, and acceptable for learning.
This brand's product line offers a wide range of color choices. Furthermore, their saxophones give excellent performance, high-quality tone, best features, and long-term durability.
The EB E-Flat model is popular because it offers you a high F# and Front F Key. It has metal resonators and is made of high-quality brass and luxury leather mats.
Also, check the following posts:
Conclusion – The worst saxophone brands
This article provides you with the best guidance on the worst saxophone brands to avoid and enlightens the best options available in the market.
Therefore, while selecting the best saxophone, various factors you should consider. For instance, reliability of the brand, affordability, tone consistency, quality of material used in manufacturing, design, and your level of expertise.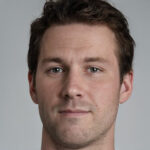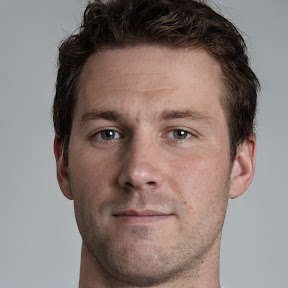 As the Lead Editor and Author at WorstBrands, Christopher Evans has earned a reputation for fearlessly honest brand reviews. Beyond his professional expertise, he takes immense pride in being a devoted father and embraces his insatiable wanderlust. With a passion for travel, Christopher's adventures influence his unique perspective on brands and their impact. His captivating writing not only guides consumers but also offers invaluable insights to companies looking to improve their products and services.