WorstBrands.com is a participant in the Amazon Services LLC Associates Program, an affiliate advertising program designed to provide a means for sites to earn advertising fees by advertising and linking to Amazon.com
No matter if you are a beginner, student, or professional violinist, a cheap quality violin in your hand can ruin your playing experience, and you may end up in frustration. So, before you go out to buy a violin, you should be aware of the worst violin brands to avoid in 2022.
There are hundreds of violin brands available at so many different prices. It is really tough for an individual to identify the good and bad violins by just looking at them.
In this guide, we have mentioned the underperforming violins with their reasons. You must check out our list before making a final decision.
List of Worst Violin Brands to Avoid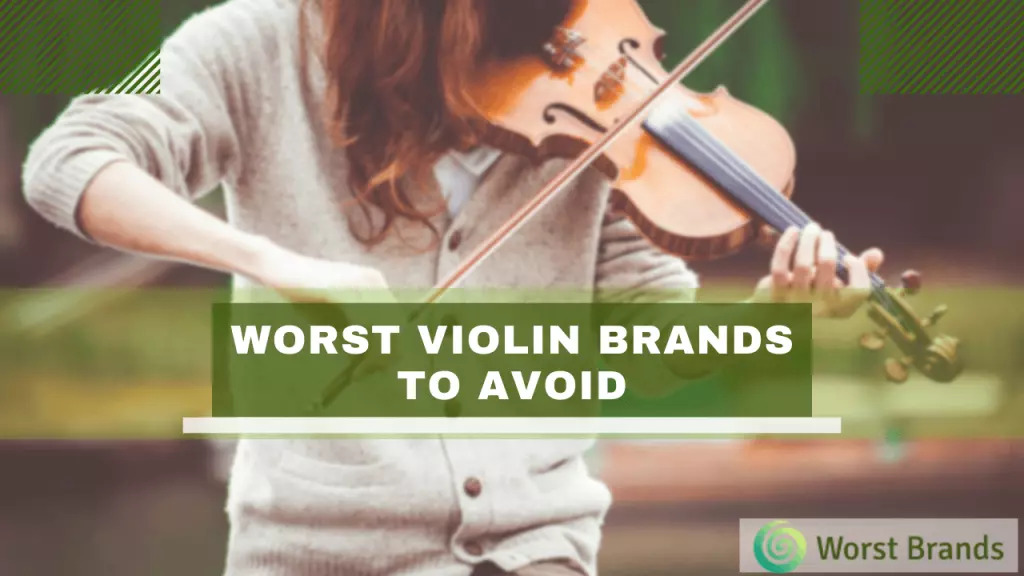 To help you make the right choice, we have reviewed the top-selling violin brands, including the expensive and cheap ones.
We have compiled a list of the worst violin brands based on their build quality, size, make tone consistency, sound range, strength, price, and overall performance.
Note: This list is made by our professional violists, who have played this instrument for many years. Furthermore, to make an unbiased guide, we also collected feedback from experienced teachers, musical bands, and advanced students playing the violins for years.
Check out the list of violin brands to avoid in 2022.
1) Mendini MV300 Violin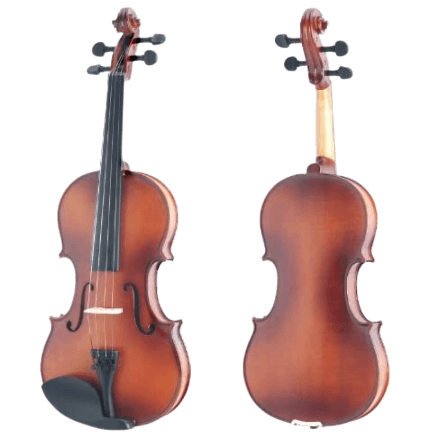 Mendini is a well-known company that makes high-quality violins at low prices. But, the Mendini MV300 Violin has disappointed its users due to its poor sound and difficult tuning.
It is a handmade solid wood antique violin that comes in various colors and sizes. It is designed for beginners to learn and practice before moving to the next level.
However, beginners have found it challenging to play and preferred the Mendini MV500 over this model.
Here are the following drawbacks of the Mendini MV300 Violin.
Reasons to Avoid
It doesn't produce a warm and crisp sound
The fine tuners are a little off in their drilling that makes it difficult to tune
On the E string, it doesn't hold a tune
The build quality is just average
A lot of negative reviews about the violin given by its users in the product review section
2) Crescent Starter Violin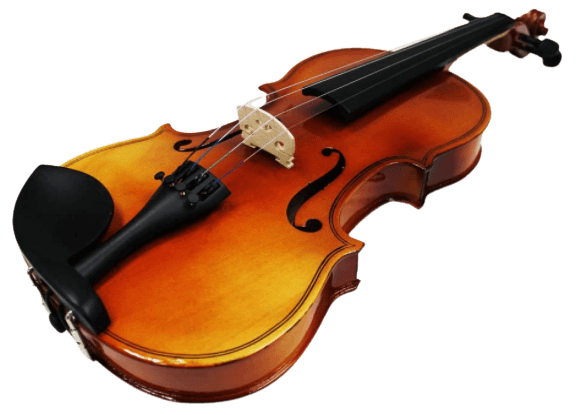 The Crescent Starter Violin is designed for adult beginners who don't care about the quality and just want to buy something very cheap to have fun with a violin.
This violin comes with rosin, a bow, a tuner, and a sturdy lightweight carrying case.  It is only suitable for those who are just developing a new hobby for a few weeks.
But, students who want to be successful in their musical careers should avoid this model.
Check out the following issues that you will face in the Crescent Starter Violin.
Reasons to Avoid
The build quality is inferior
It gets bend easily
Strings get tangled
Terrible sound and tone quality
Tuning is difficult, and even the professional struggled to tune
3) Cecilio CVN-300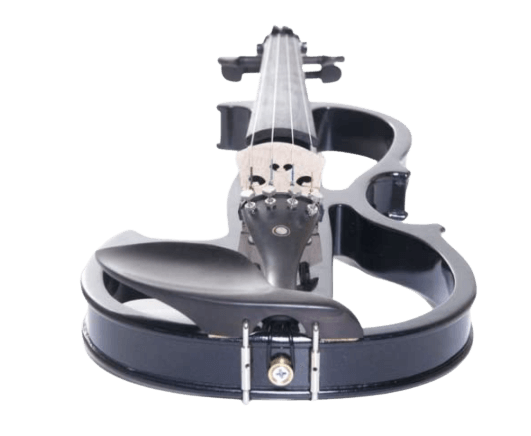 You may be surprised to see the name of Cecilio on our list of violin brands to avoid. But, the fact is they are also not immune to making the worst violin model.
The Cecilio CVN-300 is a maple-bodied electric violin that runs on a 9V battery. It comes in various sizes and color options. However, this good-looking violin is not well regarded by its users due to a number of issues.
Before purchasing, you must need to know the following drawback of the CVN-300.
Reason to Avoid
Terrible sound resonance when stroking with repeated movements
The build quality is not sturdy and breaks quickly
Its strings are loose and snap easily
Fine tuning is a mess
4) ADM Violin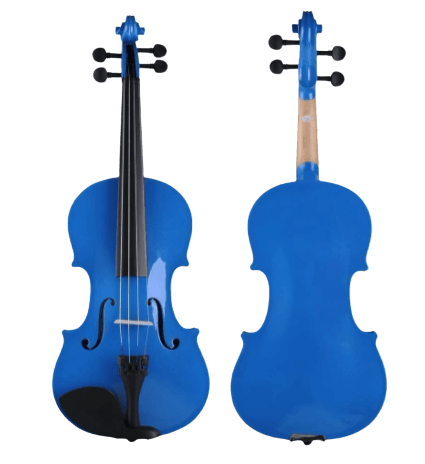 The ADM Violin Hand Carved Wooden is another student-level instrument made with maple woods. It is famous for its elegant look, which resembles that of a professional violin.
When it comes to sound quality, it is not as beautiful as its outer appearance. A lot of beginners often buy it just because of its gimmicky look.
Here are the reasons why you must stay away from this model.
Reasons to Avoid
It is difficult to tune, which can frustrate beginners and advanced students.
Lacks sound consistency
The volume is not loud enough
The instrument is fragile and gets scratched
5) Windsor MI-1008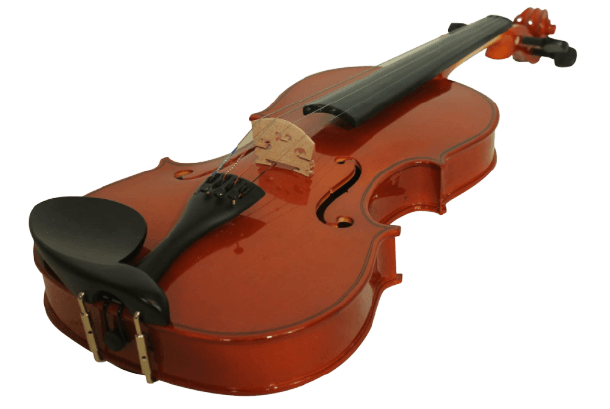 This brand's name may be unfamiliar to you, but it is one of the top-selling instruments online.
The Windsor MI-1008 is a student-level violin. It is the most affordable instrument on the market. But, along with the low price, the violin's performance is also very low.
Here are the following drawbacks of Windsor MI-1008.
Reasons to Avoid
It doesn't produce a vibrant and mellow sound
The instrument is not well tuned
The build quality is very poor, and parts fall off quickly
Strings are not sturdy enough
Avoid Cheap Chinese Violin Brands
You need to be careful about the low-profile Chinese violin brands when buying online. These violins are cheaper both in price and quality.
China produces musical instruments in mass without any quality standard. You may face various issues with these poorly built instruments while playing, such as terrible sound resonance, loose strings, complex tuning, low volume, inconsistent tones, and more.
If you want to use a violin for a few days just for fun, buying a low-profile instrument may not be a bad choice. However, students trying to make their musical careers must stay far away from them.
Final Words:
Since a number of brand options out there, buying a violin for the first time is always a challenging task for a beginner. So, it is imperative for you first to check out what are violin brands to avoid and why.
Not all Chinese instruments are bad, but hundreds of unauthorized instrument makers in China produce low-quality instruments and then sell them online. So, you need to be aware of these fake sellers.
Before buying, always check the seller's authenticity by reading the negative reviews posted by users of that particular product.
Hence, it would be better to consult with your teachers when deciding on a brand because they are the most trusted source.