WorstBrands.com is a participant in the Amazon Services LLC Associates Program, an affiliate advertising program designed to provide a means for sites to earn advertising fees by advertising and linking to Amazon.com
If you want to buy a flute with an excellent tone, it is crucial to know what are the worst flute brands to avoid in today's market.
The flute is a simple and one of the most popular wind instruments that offer beautiful tones. But finding a simple flute is a very hectic task because there are a number of fluting options out there.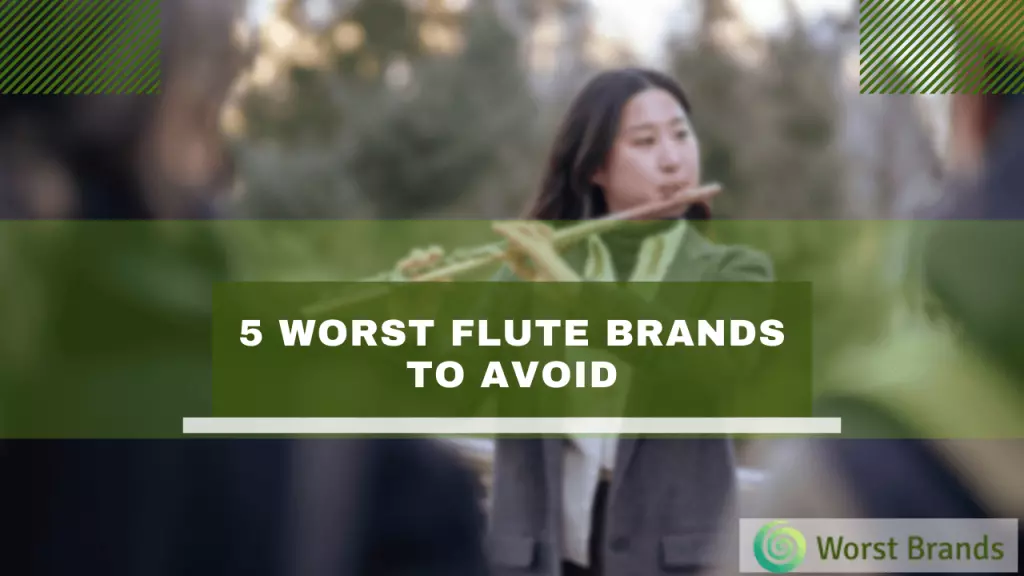 List of 5 Worst Flute Brands to Avoid
Our expert review team tried various flute options and picked the worst flute brands based on their performance, quality, durability, convenience, and playability.
Here is our list of the bad flute brands that you should avoid.
---
1) Lazarro 120-NK
It is sometimes referred to as a professional silver nickel flute. The Lazarro 120-NK is a beginner and student level flute that comes in various colors with all of the necessary cleaning and maintenance accessories.
However, the Lazarro 120-NK lacks tone consistency. Furthermore, the tone richness of its closed-hole key mechanism is not enough for band performance. It can be a decent choice for beginners. But for professionals, it is not worth buying.
2) Eastrock 16-Key Flute
Eastrock is famous for offering great tones resonance at very cheap price ranges. It is an intermediate-level flute with memory springs needles for better accuracy and pressure while playing.
But Eastrock 16-Key Flute model lacks quality and durability. Keys will start falling out. After usage of 3 months, it will also lose the quality of tones.
3) Herche FL-297

Herche FL-297 is another entry-level flute at a very reasonable price range. It is very easy to play because of the split E mechanism. Additionally, the closed-hole key system and an offset G key make it a top choice for a beginner.
The build quality of the instrument is inferior. It is very fragile and gets bent easily. For bigger hands, it is not a great choice.
4) Jean Paul USA FL-430
You may be surprised to see the name of Jean-Paul USA on the list of worst flute brands to avoid. It shows that even reliable brands can make poor models. The Jean Paul FL-430 is an intermediate-level flute known for its unique silver-plated finish and warm tones.
However, this instrument lacks tone consistency and has somewhat airy tones.
5) Hallelu HFL-200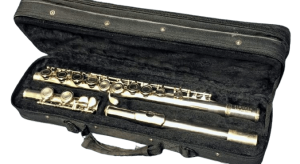 The Hallelu HFL-200 is another student-level flute with a low price. Although it has decent tone quality but failed to satisfy intermediate and professional players.
In terms of response and tone consistency, the Hallelu HFL-200 falls short. The finishing isn't up to standard. Tuning and cleaning rods are also cheap.
Are Chinese Flute Brands Worth Buying?
Yes, Chinese flute brands are worth buying. They are very famous, especially the dizi or bamboo flute, which is a traditional Chinese musical instrument. The dizi flute is played in the same way as any other western flute. It has a close-line blowhole and is normally carved from a single piece of bamboo.
However, all Chinese flute brands are not credible. As you know, the quality of the Chinese products in the market is not trustworthy. So, you have to be cautious when buying a flute online because many top e-commerce websites sell cheap Chinese flutes.
These Chinese flutes have a low profile and are made of poor materials. They have a lot of inconsistencies in tone and aren't very long Lasting.
When buying online, check the seller's credibility to make sure you are buying from a credible source. Also, check the reviews about the product because it will help you in making the right choice.
Frequently Asked Questions
Question: Is the flute a woodwind?
Answer: Yes, the flute is a part of the woodwind family. The woodwind flutes produce the highest quality sound. But nowadays, most woodwind flutes are a combination of plastic, metal, and wood.
The woodwind flutes are classified based on how they make sound and are played, not based on the material used in their production.
Question: Does a flute have a reed?
Answer: No, the flutes don't have reeds. However, a flute makes a sound by blowing in its tone hole instead of vibrating a reed. Reed instruments include the clarinet, saxophone, oboe, and bassoon.
Question: How many holes does a flute have?
Answer: Normally, all modern flutes have 16 holes. It is highly dependent on the type of flute, and modern instrument ranges from 10 to 17 holes. Previously, traditional flutes had 6 to 8 holes, with only one major key to play.
Final Words
The flute is one of the world's oldest musical instruments that are still in use today. Some brands make instruments of low quality. So, it is important to check the list of the worst flute brands to avoid before making a purchase.
The Lazarro, Eastrock, Herche, Hallelu, and Jean-Paul USA have produced some of the worst flute models. These models have a number of issues that can ruin your flute playing experience. Hence, it is better to stay away from the cheap flute models.
Before buying, make sure to check your playing level and go for the one that suits your style well.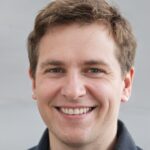 Steven Settles is a professional content writer with over 7 years of experience in writing for different niches, including brand reviews, technology, fitness, and more.
Currently, he is working as a content writer for WorstBrands, where he provides insightful reviews of different products, including home appliances, outdoor gear, fashion, and kitchen products. In his free time, Steven enjoys traveling and exploring new places.