There is no doubt that LG refrigerators are still the top choice of consumers. But, the performance of their new models of refrigerators has declined recently.
Many consumers have reported several problems with LG refrigerators, especially the French Door and Side by Side models manufactured between Jan. 1, 2014, and Dec. 31, 2019.
The most common LG refrigerator problems reported by the users are Compressor issues, Not Cooling, Ice Maker Problems, and Water Leakage.
So, read till the end for a better understanding of how to troubleshoot these issues.
Related: Refrigerator Brands to Avoid
Troubleshooting Guide for 5 LG Refrigerator Problems
Here are the top five issues with LG refrigerators with a complete troubleshooting guide.
But before we go into the detailed guide, look at the following table, which provides quick fixes for the most common LG fridge problems.
| Common Problems | Quick Fixes |
| --- | --- |
| Compressor Problems | Repair seal system (professional). |
| LG Refrigerator Not Cooling | Check the compressor, coils, and fans and replace them if required. |
| Ice Maker Issues | Refer to the LG ice maker guide. |
| LG Fridge Leaking Water | Check the compressor, coils, and fans and replace if required. |
1. Compressor Problems
All new LG refrigerators come with a linear compressor.
According to LG, this newer linear technology compressor is better than a conventional split-phase compressor because it creates less friction and heat. It is also energy-efficient, quiet, and reliable.
Well, except for reliability, all of the other things are true about the linear compressor.
The compressor may fail within a year, and you will encounter a compressor not running problem in your fridge.
To fix it, you will need a professional tech to repair the seal system, which may cost you a lot.
Homeowners have complained that their refrigerators are running and vibrating. However, they are not cooling at all due to the failure of the linear compressor.
So many people have been having compressor issues that LG is now facing a class action lawsuit.  Until 2020, it was a common issue in LG refrigerators.
Check out the details in the video.
News Video:
2. LG Refrigerator Not Cooling
This is one of the biggest reasons consumers are unhappy with LG refrigerators. The fridge often stops cooling and spoils your stored items in the freezer.
So, LG users have been disappointed by the cooling issue. They have reported a number of complaints on various customer forums to fix this issue.
What to do if your LG refrigerator is not cooling?
To troubleshoot the cooling issue, you must determine the real reason for the cooling failure.
So, you can do the following things to figure out what's going on.
i) Check the Compressor
It is one of the leading causes of cooling failure in LG refrigerators. It is at the back of your fridge.
If you hear loud noises from it, it is time to repair the seal system.
ii) Check the condensing Coils
The dirty condensing coils can also cause a cooling problem. If the coils are dirty, the temperature will not be consistent.
To fix it:
You can unplug the power of your refrigerator and disconnect the waterline.
You can find the condenser coils at the bottom of your refrigerator, which is accessible from the backside.
Then, you can examine the condition. In case the coils are dirty, you can use a stiff brush to clean them. But, before doing this, you need to ensure everything is dried.
iii) Check the Evaporator Fan
The Evaporator fan is responsible for circulating air through the cooling coils of your fridge.
So, you can check the fan spin to make sure the refrigerator is getting air properly.
If the fan is defective and spinning incorrectly, you must replace the motor.
3. Ice Maker Problems
Problems with the ice maker can easily frustrate you because they influence the overall performance of the refrigerator.
Sadly, another prevalent issue in the LG refrigerators needs your attention.
Here are the issues you will face due to the defective ice maker.
Refrigerator water leaks behind the crisper trays
From the backside, it is getting too hot
At the bottom of an ice maker, water droplets and ice crystals form
A defrosting system's failure
Defective water inlet valve
The ice maker is going to make a lot of noise
We have covered this topic in detail here: LG Fridge Not Making Ice
4. LG Fridge Leaking Water
The next LG refrigerator problem is water leakage. It has caused a lot of frustration among its users.
Many homeowners have reported that this issue happens because of the defrost drain freezing.
In this scenario, water will overflow the drain. Then, it will dip down to the compartment end, resulting in water leaks onto the floor.
What should I do now?
To troubleshoot this problem, you must inspect the drain line. If it is clogged, you can try to melt the frozen ice by pouring hot water on it.
Furthermore, check the tank assembly for any leaks in the tank connections. If there is any, it needs a replacement.
5. Good Luck with Getting a Refund
In case you faced any problem with your refrigerator and made a valid claim for a refund.
Even if your equipment is still under warranty, getting a refund from the company can be challenging.
It is a long-term process and requires all necessary receipts to submit, which might be annoying.
Many customers who purchased faulty LG models have received a refund.
Still, there is a big list of customers claiming a refund and are not getting any positive response from the LG customer support department.
How to Reset LG Refrigerator Control Panel?
There is no reset button in LG refrigerators; you must do it manually. Check out the following steps to reset the control panel of an LG refrigerator.
First, you have to open the refrigerator doors, then press and hold the REFRIGERATOR and ICE PLUS buttons for exactly 5 seconds.
The control panel will blink after 5 seconds. It will then display the temperature settings and confirm that your fridge has been successfully reset.
Frequently Asked Questions
Do LG refrigerators still have compressor problems?
Between 2014 and 2019, the LG refrigerator compressor issue was highlighted by a number of consumers. LG was forced to face a class-action lawsuit for making defective compressors. The lawsuit was settled in September 2020. We have recently seen a decrease in this problem. However, users continue to report the compressor problem, which is still higher than normal.
How long should an LG refrigerator last?
LG refrigerators are known for their durability and are likely to last longer than other alternatives. On average, the LG refrigerator lasts up to 20 years. However, how well you've cared for and maintained your appliance will play a big role.
Final Words
In this guide, we have disclosed the 5 common LG refrigerator problems to help you troubleshoot them.
LG is one of the most sturdy options when it comes to buying a home appliance. However, the compressor problem in their models has annoyed its users.
Due to this problem, they also had to face a class-action lawsuit for producing low-quality compressors.
The lawsuit had already been settled in 2020. However, some homeowners still report various issues, such as faulty ice makers, cooling issues, water leakage, and compressor problems.
You may also read: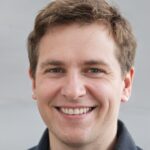 Steven Settles is a professional content writer with over 7 years of experience in writing for different niches, including brand reviews, technology, fitness, and more.
Currently, he is working as a content writer for WorstBrands, where he provides insightful reviews of different products, including home appliances, outdoor gear, fashion, and kitchen products. In his free time, Steven enjoys traveling and exploring new places.