If you are a person who knows Hankook Tires, then you must have heard the name of Laufenn Tires.
This company is a sub-brand of Hankook Tires and is pretty famous for making tires in the budget segment.
Since Hankook is known for making quality tires, you can expect state-of-art manufacturing and performance from Laufenn tires.
We have made a Laufenn Tires Review guide to make things easy for you.
How Have We Tested Laufenn Tires?
This guideline covers 3 great tires from the company, reviewed based on their pros and cons. Let's give it a read:
Contrary to other companies, we have different criteria for testing our tires.
First of all, our teams of 20 members use different tires for almost a whole year under different conditions.
Secondly, we have our own built-in tire lab to judge the tires' quality, structure, and performance.
Then, we present a transparent review in front of you based on our assessment.
Check out our expert review of other Tire manufacturers:
Laufenn Tires Review
After analyzing the Laufenn tires, here is a list of the company's top 3 tires:
Laufenn S FIT AS Tires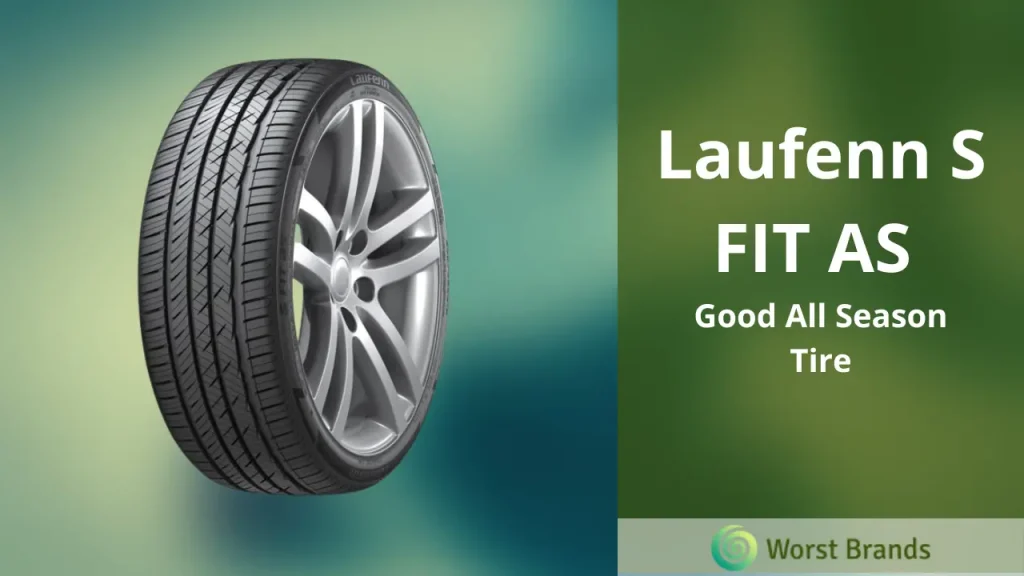 Laufenn S FIT AS is an all-season ultra high-performance tire that gives your vehicle traction and a good grip on dry and wet roads.
The top feature of the tire is its silent driving, even at triple-digit speeds.
Due to its high mileage, it has become our top priority in the high-performance segment. Let's have a detailed look at the tire's performance:
Test on our 2005 Subaru Impreza, Laufenn S FIT AS was outstanding on the dry pavement.
The bare minimum braking distance gave us ample traction and distance on the road.
The tire comes with an asymmetric tread design which allows it to stabilize the vehicle on the road even at high speeds. An additional advantage comes in the form of long tread life.
Similarly, high-speed motorway performance is increased by using 2 wide steel bolts coupled with a jointless nylon structure.
The cherry on top is the semi-rib design of the outer shoulder that provides additional stiffness by eliminating the car vibrations at high speeds.
Wet Road Performance:
The asymmetric tread design and 4 wide circumferential grooves help the Laufenn S FIT AS get traction on the watery roads.
This design also prevents aquaplaning and gives ample water drainage even on heavy watery roads.
Furthermore, the 3D hydroplaning simulation technology, along with the help of sipes, further increases the traction and grip on slippery roads.
However, we can't guarantee you good braking at high speed on the watery roads.
Although the car stopped at the safe limit, top speeding is not recommended with these tires.
Snow Performance:
When we look at the snowy performance of the tire, we would say it isn't very impressive. Though the tire is high-performance, it will only show its prowess on the light snow.
Laufenn S FIT AS will fail terribly on heavy, dense snow and icy roads.
Pros:
Wet and dry road traction is quite good
Handling is the first class
Better tread life than other budget-level high-performance tires
Low price
Cons:
Suffers on snowy roads
Can be noisy
Verdict:
Last but not least, Laufenn S FIT AS comes with a 45K miles tread warranty and is available in sizes ranging from 17-18 inches.
The tires have outstanding performance on dry and wet roads and acceptable traction on the snowy tarmacs.
We suggest this tire to a person looking for a more upper-hand tire without a break on the budget.
Laufenn G Fit AS Tires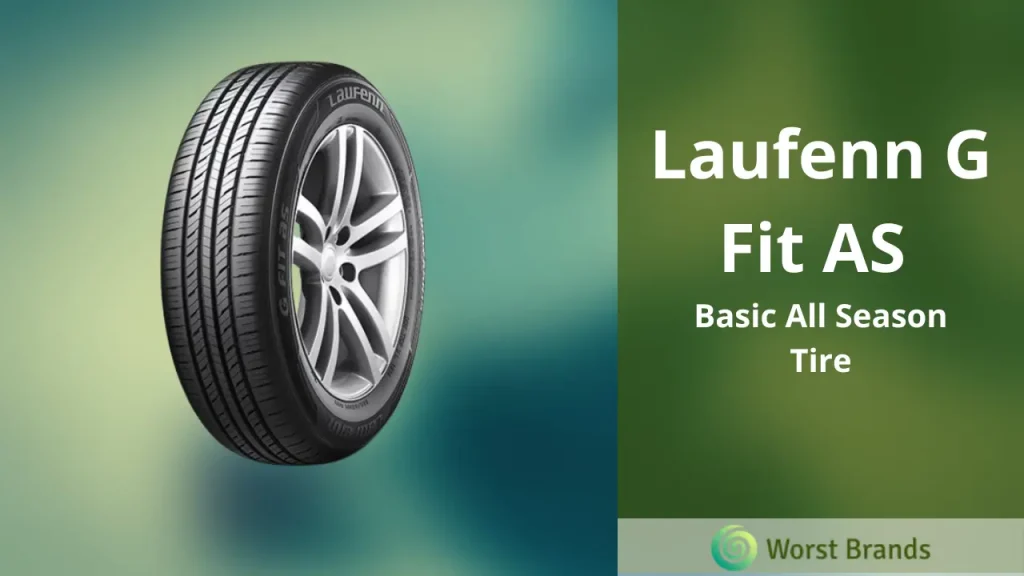 Laufenn G Fit AS is a basic all-season tire focusing mainly on coupes, sedans, minivans, and crossovers.
The tire gives you pretty good traction, grip, and a comfortable ride in the budget section.
We tested the tire on a 2009 Honda CR-V, were quite compelled by its performance and decided to share the review with you.
Dry Road Performance:
The dry tarmac performance of Laufenn G Fit AS was excellent.
A specially built tread kerf pattern was incorporated into the structure of this tire that enhances its traction and grip even at high speeds.
On a side note, there was cornering in the tire when you take a sudden turn, but only a punctilious driver can discover it, as this issue was not quite common.
However, there is one major issue with these tires, and that is their short tread life. It will give you a smooth ride with excellent braking for almost a year.
But after that, it will wear and become tougher and bumpy. Nonetheless, if you are on a normal ride, you can have a decent time from the tire.
Wet Road Performance:
Like other all-season tires, Laufenn G Fit AS also comes with four large circumferential grooves. These grooves serve two purposes.
First, they evacuate the water on an excessively slippery road.
Secondly, they enhance the tire's grip on watery roads by increasing the traction.
Another plus point is the presence of chamfered grooves that prevent soft cornering in extreme rainy weather. However, braking time is the area where this tire lags behind.
Snow Performance:
If you ask about the snowy performance of Laufenn G Fit AS, it is expected and similar to other all-season tires.
Multiple notches and sipes on the tread give you enough biting edges to maintain the grip as well as traction on the light snowy roads.
But extreme winter weather will cause the tire to lose its track. We recommend not using Laufenn G Fit AS if you plan to drive on dense and thick snow.
Pros:
Acceptable traction and grip on dry and wet roads
The improved design can increase the fuel economy of the vehicle
Budget-friendly price tag
Cons:
Lack of performance at high speeds
Driving is not suitable for this tire in extreme winter conditions
Verdict:
The overall thoughts on Laufenn G Fit AS are that it is quite a mature tire in the all-season tire category.
Even if you take it on long tours, you won't feel any lag in its handling and stability.
However, high speeding and extreme weather environment is the weak zone of the tire.
Laufenn X FIT H/T Tires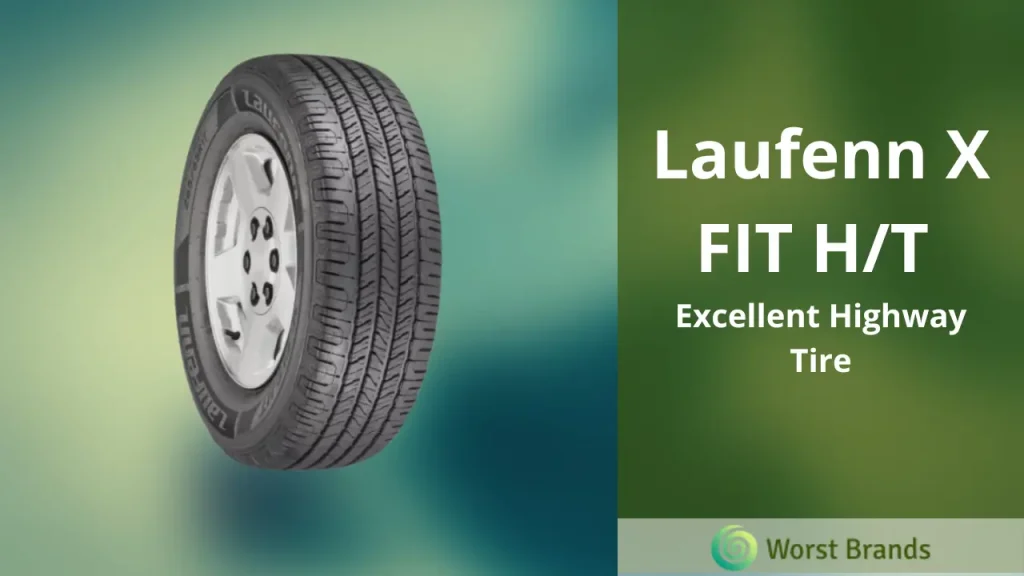 If you are looking for a highway tire in the budget segment, we highly recommend Laufen X FIT HT.
The tire is designed to cope with the market demands of modern sports vehicles, SUVs, and light trucks.
Despite being a highway tire, it can also handle mild off-road terrain. We want to share the detailed performance of the tire with you.
Dry Road Performance:
The driving on the dry road was above par. You can expect a high dry performance thanks to its all-season tread design.
A high stiffness center tread design gives extra stability to Laufenn X FIT H/T.
This modified technology has the added benefit of good handling and stabilization during cornering.
The plus point is that you'll feel secure driving on highways, even at high speeds.
Since it is a highway tire, it should have good braking. But, sadly, it is the point where our little champ disappoints us.
We are not saying that it is totally useless in this case; still, many all-terrain highway tires give better braking than this one.
Wet Road Performance:
Regarding the wet road performance, Laufenn X FIT H/T has an additional protective layer of rubber underneath its surface. It helps in 2 ways:
One, it will increase the tire's stability, and the other is good handling for you to drive on highways.
The 4 grooves help prevent the aquaplaning, and high stiffness provides you with quick steering. Thus, you can expect good traction and grip from this tire.
However, the braking on the wet is the same as on dry. Disappointing!
Snow Performance:
The company has included a zig-zag sipes pattern to enhance the snow performance of the tire's tread. It helps the tire to get traction on snowy and icy roads.
You can take Laufenn X FIT H/T in extreme winter conditions unless there is very deep and thick snow on the road. In that case, you might want to go for a winter tire.
Pros:
Dry and wet traction is unquestionable
A comfortable ride
The tire provides you a durable road performance
Cons:
Not good for winter performance
Verdict:
Let's take the rough pill. Laufenn X FIT H/T is not good for the extreme winter conditions. However, you would love to pound it on a dry, wet highway.
Additionally, you can also take the tire for off-road driving. It will give you a nice experience.
Why Should You Choose Laufenn Tires?
It would be best if you chose Laufenn tires because of the following advantages:
Premium quality:
Unlike other brands that cut on their tires' qualities just to fit in the customer's pockets, Laufenn offers premium quality at pretty reasonable pricing.
Buying these tires won't hurt your wallet, even if you are on a tight budget.
Warranty:
It is another plus point of Laufenn tires. On average, the company offers a 45,000 miles treadwear warranty on its products for 5 years.
You also get the benefits of a materials warranty and 5 years of workmanship.
Handling:
With its improved design, Laufenn tires offer enhanced handling and performance.
Also, the company prepares the tires in such a way that they give extraordinary stabilization to your car.
Durability:
The use of an additional rubber layer on the inside gives the tires enough strength to withstand the debris and gravel impact. This feature is especially helpful in off-road driving.
All in all, Laufenn Tires, a sub-brand of Hankook, offers quality, affordable tires with good traction on dry and wet roads but underperforms in winter conditions.
Who Makes Laufenn Tires?
Laufenn Tires is actually an Indonesian company and is a subsidiary of a South Korean company, Hankook Tires. Laufenn Tires company was built in 2014.
Most of its tires are transported to the USA and the Middle East.
Laufenn Tires Warranty
Laufenn often gives a 45K-60K miles warranty on its tires. In addition to this, the company also provides a 30-day free trial.
Under this plan, if you aren't satisfied with the quality, you can change them with any of the company's tires.
Laufenn Tire Complaints
Although Laufenn Tires is a pretty good brand that offers premium products, we observed a few minor caveats of the company in our tests. The problems include:
Not meant for high-speed performance
Their performance may go down in the extreme winter environment
Being a budget tire, they undergo treadwear sooner as compared to other brands
Final Words
The last words about Laufenn tires are that although these tires come in the budget segment, they offer some amazing qualities.
Not going to lie; we were completely impressed with the performance of the tires compared to their prices.
So, in a search for quality tires in an affordable price segment, have a shot at Laufenn tires.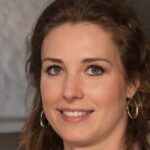 Crystal Hafley is a dedicated writer and content creator for WorstBrands, where she specializes in writing insightful reviews about kitchen appliances and fashion products.
With her expertise, Crystal provides readers with accurate and reliable information to help them make informed decisions about the brands and products they use every day. When she's not researching or writing, Crystal enjoys cooking and exploring the latest fashion trends.