When it comes to car care, we often chase after the best products to maintain that gleaming finish.
The allure of natural components can be quite magnetic, especially in today's eco-aware era.
But does "natural" always equate to premium quality? Here's my journey, where I stumbled upon what could be dubbed the worst car wax products.
Worst Car Wax
From disappointing consistency to poor performance, the worst car wax brands to avoid are Biaoyun's, Spray & Forget, Formula 1, and Garry's Royal Satin.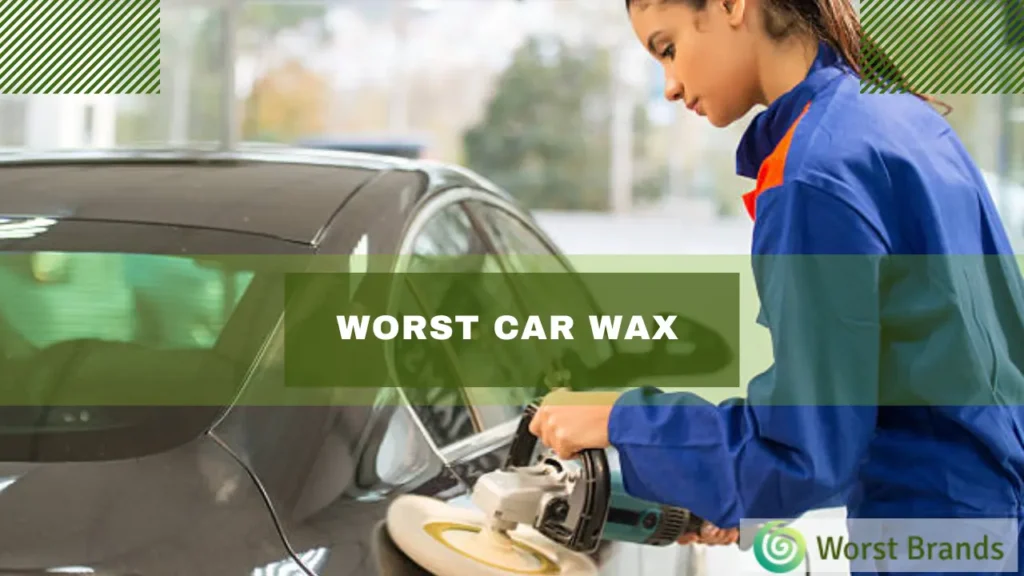 1. Biaoyun's Car Wax Spray
I recently decided to give Biaoyun's 3 in 1 High Protection Car Coating Cleaning Spray a try, enticed by its promises and presentation. The packaging was a tad deceptive.
While the marketing makes you believe you're receiving a standard-sized bottle, in reality, they're more similar to perfume-sized containers.
For those with larger vehicles, this quantity is hardly sufficient.
Upon application, I was left wanting. The spray failed to bring out the expected gleam, and its claims of masking light scratches were entirely unfounded in my experience.
Its durability was equally fleeting, reminiscent of some car audio brands and car covers that promise superior quality but falter at the first note.
While I can't speak to the long-term effects, it's hard to vouch for its protective qualities or longevity.
In a market flooded with car care products, Biaoyun's is definitely among the bad car wax sprays.
I'd advise potential buyers to be wary and consider other alternatives.
2. Spray & Forget RV & Camper Wax
After my less-than-satisfactory experience with Biaoyun, I turned my hopes toward the Spray & Forget 32oz. Hose End RV & Camper Wax.
The product seemed like a natural fit, especially with its claim of advanced water-beading technology. However, my experience? Less than optimal.
Despite its promises, Spray & Forget fell into the category of one of the worst car sprays I've ever tried.
I was particularly drawn to the convenience of the hose-end adapter, imagining a swift application process. But the reality was starkly different.
My motorhome, a treasured possession, didn't gleam as expected. In fact, notable dirt and black marks seemed resistant to the product, even with added elbow grease.
The design of the sliding lever was also problematic, making it unclear whether I was spraying wax or water. Post-application, the anticipated shine was absent.
Moreover, the rinse process seemed to negate any potential benefits, as it felt like the wax was being washed away immediately after application.
For those in search of a reliable RV wax, I'd recommend exploring other options.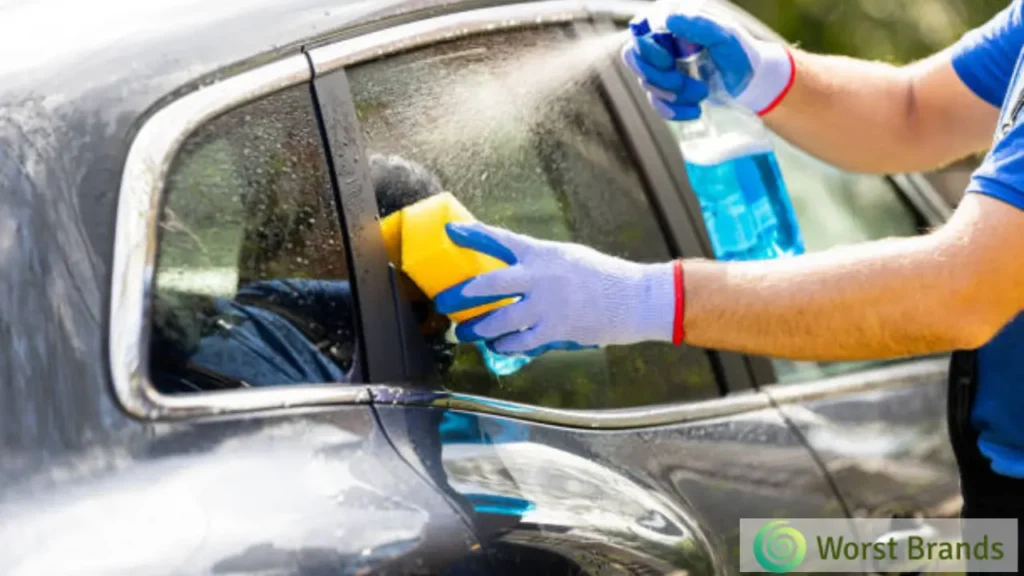 3. Formula 1 Carnauba Fast Wax
Next on my list of worst car products to avoid is Formula 1.
The product, despite coming from a renowned brand, exhibited consistency more like water than typical wax.
Its lack of core attributes, such as water beading, felt similar to car battery brands that don't hold charge as they should.
Its performance was reminiscent of everyday cleaning agents rather than specialty car wax.
Furthermore, the product's aftermath was less than ideal. Some users have noted a white residue and markings on their vehicles, a concerning aspect for any car enthusiast.
While Formula 1 boasts other credible products, this specific wax spray might not meet the expectations of discerning car enthusiasts.
4. Garry's Royal Satin Automotive Cleaner Wax
Garry's Royal Satin promises to restore shine and tackle oxidation using a Carnauba/Hydro-Polymers formula. However, the user experience was far from great.
Some found that the product doesn't live up to its claims, often failing to address even light oxidation.
In some cases, the product worsened existing issues, leading to further damage on parts like spoilers.
Another point of contention is the packaging. Advertisements depict a metal container with an accompanying application sponge, but users reported receiving a plastic package without the sponge.
The packaging, too, became a matter of contention, a problem not too dissimilar to misleading car seat brands that promise comfort but deliver discomfort.
Wrapping Up
When seeking the best for your vehicle, it's easy to be swayed by products promising natural components and impeccable results.
Yet, as you've discovered, some products that market themselves as natural powerhouses might naturally rank among the worst car wax options.
It's imperative to look beyond the label and understand the real-world performance of these products. Shiny packaging doesn't always reflect quality.
Your car deserves the best, and sometimes, that means avoiding what's not the best fit.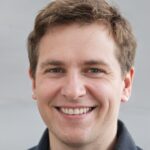 Steven Settles is a professional content writer with over 7 years of experience in writing for different niches, including brand reviews, technology, fitness, and more.
Currently, he is working as a content writer for WorstBrands, where he provides insightful reviews of different products, including home appliances, outdoor gear, fashion, and kitchen products. In his free time, Steven enjoys traveling and exploring new places.