When you're on the lookout for car protection, the last thing you'd want is a product that promises the world and delivers disappointment.
As many of us know, not all car covers are well crafted. Just like when you're looking for the right car wax, choosing a car cover requires careful consideration.
If you've ever fallen for the siren call of subpar products like bad car seats or poor car audio brands, you're not alone.
Drawing from my own bumpy journey and countless reviews, I've compiled a list of some of the worst car covers on the market.
Dive in to save yourself from future heartbreak and ensure your vehicle gets the protection it truly deserves.
Worst Car Cover
Based on performance, durability, and customer feedback, the worst car covers to avoid are from ESUPPORT, X AUTOHAUX, Riakrum, Uxcell, and Mavvonne.
1. ESUPPORT Vehicle Car Cover
On paper, the ESUPPORT Vehicle Car Cover sounds ideal. It proudly boasts features like being waterproof, windproof, and offering UV protection.
However, upon closer inspection, the material quality leaves a lot to be desired. The material is very lightweight and similar in consistency to a plastic bag.
Rather than being a robust protector against rain, wind, and sun, it seemed more like a temporary solution.
Its thin texture does not offer durable protection. If you're in search of genuine protection for your vehicle, the bad car cover award would undeniably go to this product.
2. X AUTOHAUX Pickup Truck Cover
The X AUTOHAUX Pickup Truck Cover initially gave a good first impression. It fitted snugly on my truck and seemed like it would hold up.
But as time went on, the material showed signs of wear and tear, especially when subjected to varying weather conditions.
It wasn't as resistant to extreme climates as one might hope.
After being exposed to regular rainy conditions and intense heat, the material began to deteriorate quicker than expected.
For those living in areas with fluctuating weather patterns, this cover might not be the most durable option.
3. Riakrum Waterproof Car Cover
The Riakrum Full Car Cover is marketed as a universal fit for sedans and small SUVs. But the practical application is far from satisfactory.
One glaring issue faced by many is the fit. Despite the product description offering tailored dimensions for specific car models, many users, from GMC Sonoma to Miata owners, found the cover disappointingly ill-fitting.
It's alarming to think a cover that claims universality struggles with size accuracy.
Then there's the matter of its waterproofing capabilities. Some users, despite covering their vehicles in anticipation of rainstorms, found their cars damp after light showers.
This raises questions about the efficacy of the cover's waterproof material.
Furthermore, concerns about the cover's durability come to light with several mentions of its thinness.
While the Riakrum Full Car Cover might seem like an attractive choice on the surface, severe user concerns question its real-world effectiveness and value for money.
4. Uxcell 3XL Car Cover
Next on my list of worst car wraps is the Uxcell 3XL Car Cover. At an attractive price point, it appeared to be a budget-friendly choice.
However, as the saying goes, sometimes you really do get what you pay for. Setting up and securing the cover proved to be a task in itself.
Its lightweight material, while easy to handle, was not robust enough to withstand prolonged exposure.
Hopes of it serving as a barrier against sun, rain, and other elements were short-lived, as the material showed signs of wear and tear within a few weeks of use.
It seems to be more of a short-term solution than a long-term investment.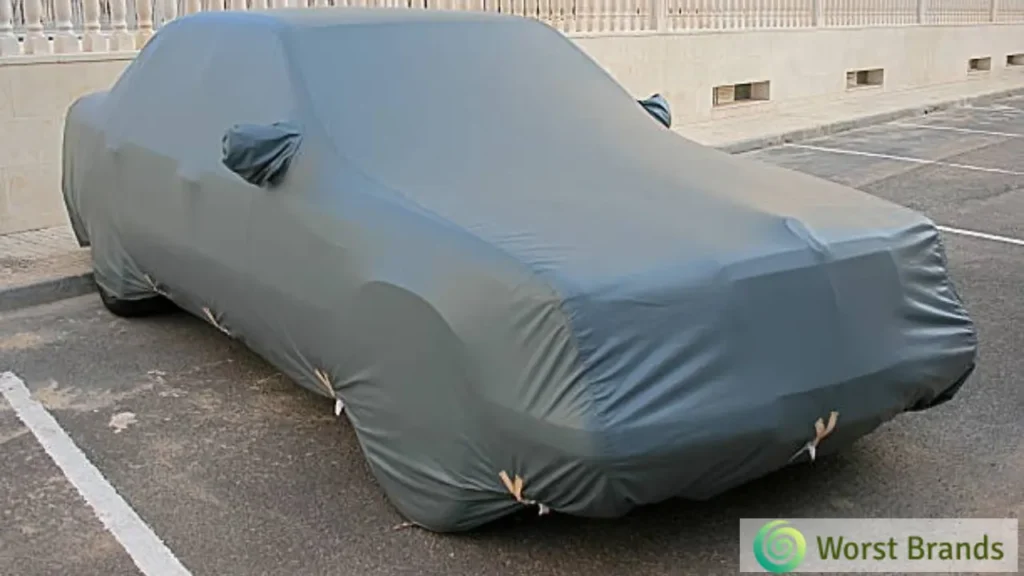 5. Mavvonne
Mavvonne's Car Cover, which claims waterproof and scratch-resistant features, has proven disappointing for several users.
Notably, one customer experienced the exact opposite of protection; the cover left stubborn stains on their car's paint job. Its material integrity also raises concerns.
Many found it tears easily, even when used indoors for supplementary protection against dust. Within just a month, it started peeling and deteriorating.
This level of performance positions the Mavvonne brand among the least reliable car cover brands in the market.
While it may seem appealing initially, its actual performance suggests caution before investing.
This isn't the only product in the automotive world that has fallen short; take a look at these subpar car brands to avoid.
Conclusion
While many products boast impressive features, it's crucial to discern between genuine quality and mere marketing hype.
You've seen firsthand the shortcomings of some products, from inadequate waterproofing to disappointing durability.
The initial appeal of some brands might be strong, but real-world performance is what truly counts.
Don't be swayed by fancy terms or affordable price tags; when it comes to shielding your vehicle, opting for quality over cost can save you significant grief down the road.
So, before making that next purchase, reflect on these insights into the worst car covers and ensure your car receives the top-notch protection it merits.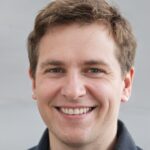 Steven Settles is a professional content writer with over 7 years of experience in writing for different niches, including brand reviews, technology, fitness, and more.
Currently, he is working as a content writer for WorstBrands, where he provides insightful reviews of different products, including home appliances, outdoor gear, fashion, and kitchen products. In his free time, Steven enjoys traveling and exploring new places.