As parents, we know that keeping our children safe is of the utmost importance, and a crucial part of that safety is ensuring they are secure in a quality car seat. Unfortunately, not all car seat brands are created equal.
In this blog post, we'll discuss the four worst car seat brands you should avoid when shopping for a reliable car seat for your precious cargo.
Worst Car Seat Brands to Avoid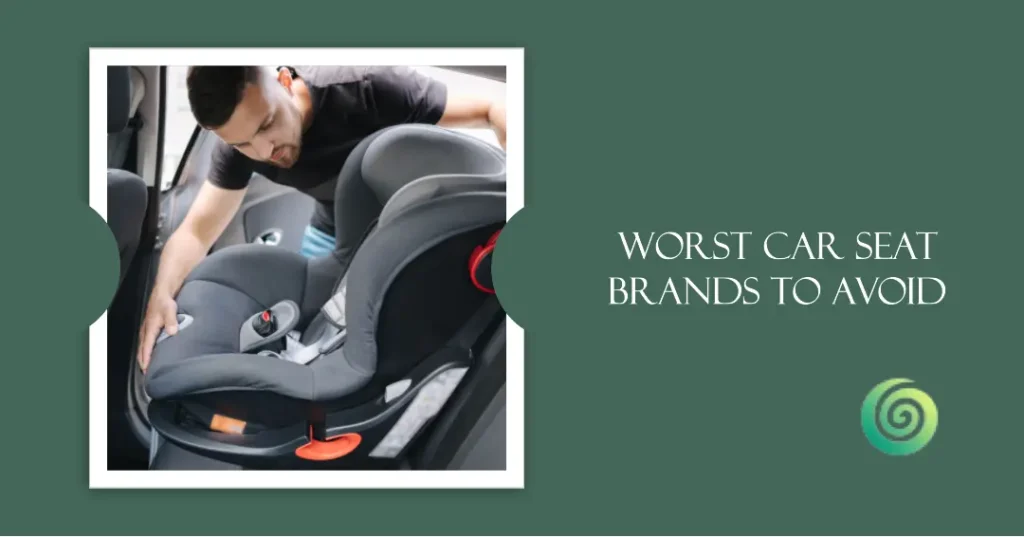 Cosco Scenera NEXT, Maxi Cosi Pria, Safety 1st Grow and Go, and Baby Trend Hybrid Seat are the worst car seat brands to avoid due to lack of quality, safety, and ease of use.
1. Cosco Scenera NEXT
I had high hopes for the Cosco Scenera NEXT, but it ended up being a disappointment. The seat was extremely uncomfortable, causing my little one to fuss and cry.
Getting the car seat secured in the car was a major headache. No matter how much I pulled the belt, it still felt wobbly and slipped back and forth on my leather seat. The straps are another problem altogether; they simply don't fit!
In my experience, the Cosco Scenera NEXT falls into the category of cheap car seats and is one of those low-quality car seats that parents should steer clear of.
Don't be tempted by the lower price tag—your child's safety should always come first.
2. Maxi Cosi Pria
The Maxi Cosi Pria is another car seat brand that I would recommend you avoid. Right out of the box, I noticed a lack of packing protection; there were no bags, paper, or foam to cushion the seat. It came with just a loose user manual.
The straps on the Maxi Cosi Pria proved to be a real challenge. They didn't tighten well, and I had to fight with them constantly, which is not at all safe for a toddler.
To make matters worse, the recline lever consistently got stuck. It took me about 20 minutes just to change the recline position, as I had to reach under the car seat to unstick it.
You might think you're getting a good deal, but in the long run, it's just not worth it. The Maxi Cosi Pria is another example of a low-quality car seat that should be avoided.
3. Safety 1st Grow and Go
I'd like to share my unfortunate experience with the Safety 1st Grow and Go car seat. After just three months of use, the straps started malfunctioning.
They became incredibly loose and were virtually impossible to tighten. I simply couldn't trust this car seat to keep my child secure.
Despite the appealing name, the Safety 1st Grow and Go car seat proved to be a disappointment in terms of both quality and safety.
This is definitely one of those worst car seat brands to avoid when choosing a car seat for your child.
4. Baby Trend Hybrid Seat
My friend recently warned me about the Baby Trend Hybrid Seat after a frustrating experience. Here are the main issues she faced:
No rear-facing option, unlike most brands
Poor mounting design with a non-tightening factory latching belt path
Difficulty adjusting the snug harness, making it hard for her child to get in and out of the seat
Time-consuming and challenging installation process
Straps that wouldn't allow the seat to sit tight, eventually leading her to buy a new car seat
Additional complaints included a too-short crotch buckle and a hard-to-undo chest buckle. She also struggled to securely install the seat using the recommended methods.
You might like to know about the following:
Conclusion
Choosing the right car seat for your child is crucial to ensuring their safety and comfort during every journey. However, not all car seat brands meet the standards we expect.
Based on personal experiences and those of my friends, I recommend avoiding the following worst car seat brands: Cosco Scenera NEXT, Maxi Cosi Pria, Safety 1st Grow and Go, and Baby Trend Hybrid Seat.
These seats have proven to be disappointing in terms of quality, safety, and ease of use. Instead, invest in a reliable, higher-quality car seat that offers peace of mind knowing your precious cargo is secure and comfortable.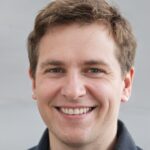 Steven Settles is a professional content writer with over 7 years of experience in writing for different niches, including brand reviews, technology, fitness, and more.
Currently, he is working as a content writer for WorstBrands, where he provides insightful reviews of different products, including home appliances, outdoor gear, fashion, and kitchen products. In his free time, Steven enjoys traveling and exploring new places.