Purchasing new rims for your vehicle can be an exhilarating experience. It's not just about the aesthetics; it's about performance, durability, and the satisfaction of quality upgrades.
But, in the hunt for that perfect set of wheels, it's crucial to navigate around the potholes of poor choices. Just as there are worst tires, the realm of rims has its cautionary tales, too.
You've probably been bombarded with lists of the best rim brands, but today, we're flipping the script.
Let's talk about the worst rim brands that you might want to avoid, ensuring your ride and your wallet remain intact.
Worst Rim Brands
Based on poor built quality, bent wheels, and air leaks, the worst rim brands are Dorman, Pacer, and Touren. The brands also have bad customer feedback.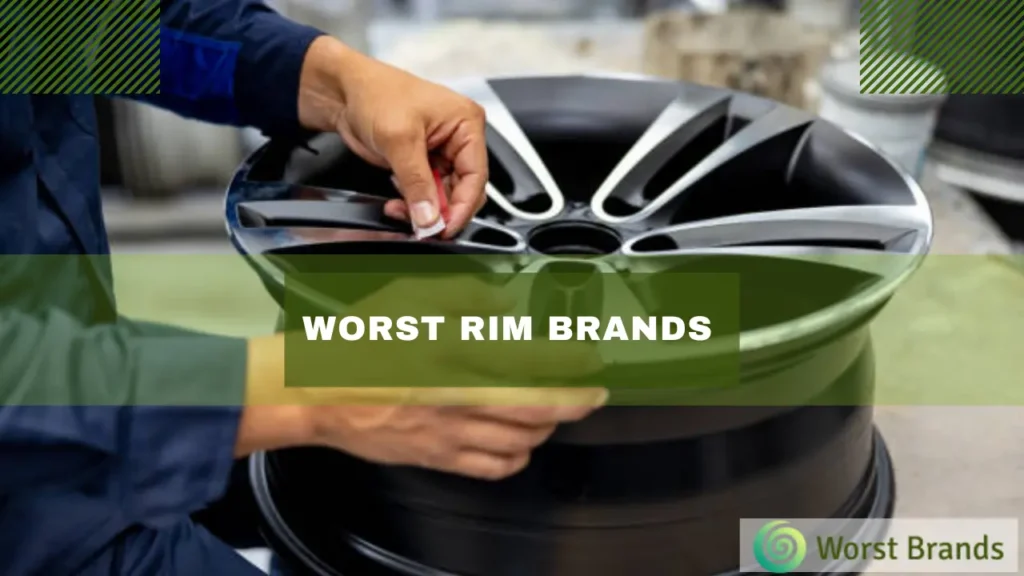 1. Dorman
Having equipped my vehicle with the Dorman 939-179 15 x 6 In. Steel Wheel, I've had a firsthand experience that prompts me to think carefully about this choice.
On paper, the specs seemed promising: a robust alloy steel build with a matte black finish and seemingly proper dimensions with a 144-millimeter backspacing and a 15-inch rim size.
However, practicality unveiled some concerns. Shortly after fitting these rims, I encountered a persistent air leak in the tire. Even after multiple refills, the tire would deflate, losing about 1lb of air per minute.
A simple soap water test revealed air bubbles emerging directly from the rim material — a clear indication of air leakage issues.
Moreover, the fitment had its quirks. While the wheel technically matched my vehicle's requirements, the external sizing was slightly off, which led to hubcaps that wouldn't secure properly.
In light of these issues, my experience suggests that Dorman manufactures low-quality rims.
If you're considering rims for your vehicle, explore other brands that have a more consistent track record for quality to ensure you're truly getting the best for your ride.
And if you're in the midst of upgrading your vehicle, you might also want to check out these worst car seat brands and bad vehicle batteries.
2. Pacer
Next on our list of bad rim brands is Pacer. The 83B FWD BLACK MOD Wheels model offers a stylish painted aluminum finish and comes in a 16-inch rim size.
Still, customer feedback suggests potential quality and service issues.
Reports of damage and defects upon arrival raise questions about the manufacturing consistency of these wheels.
Challenges with customer service, such as the lack of return shipping support, have also been a point of contention, indicating a possible inconvenience for purchasers seeking remedies for defective products.
Quality control concerns are further highlighted by instances of rims missing valve stem holes or, conversely, having an extra hole.
Misfits with certain vehicle models, despite advertised compatibility, have led to extra costs for adapters or the burden of a complex return process.
Installation issues, like improper fitting leading to caliper rubbing, have also been mentioned, pointing to a shortfall in the precision of these rims.
Buyers considering Pacer 83B FWD BLACK MOD Wheels may want to weigh these reported experiences carefully.
3. Touren
The Touren TR60 rims come with a modern matte black finish and machined ring, designed for vehicles with a 5×100 or 4.5 bolt pattern.
While their 5.65-inch backspacing and 16-inch rim size fit popular specifications, customer reviews highlight some potential issues.
Buyers have reported receiving incomplete packages or showing signs of being previously opened, with missing parts like the crucial rim cap, a security feature against theft.
Additionally, there have been mentions of receiving bent rims, which cause concern.
These reports suggest that while the Touren TR60 rims may look appealing, there could be inconsistencies in quality and fulfillment.
Prospective buyers may want to keep these reviews in mind, as they could indicate a gamble on reliability.
It's important to weigh these factors when selecting new rims to ensure a purchase that is satisfactory both in appearance and performance.
Final Words
When personalizing your vehicle with a new set of rims, your excitement should match the quality you receive.
The allure of transforming your car's look is undeniable, but this allure should not be clouded by the prospect of ending up with one of the worst rim brands on the market.
After all, your car's performance and safety ride on these choices. Remember, your wheels are not just accessories; they're the foundation of your driving experience.
So, choose wisely, and don't let a glossy finish blind you to the importance of quality and reliability.
It's your vehicle, safety, and peace of mind on the line. Make sure your rim investment is one that you'll be proud of for miles to come.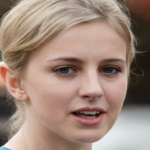 Erica Steven is the founder and lead writer of WorstBrands, a site dedicated to providing honest and trustworthy reviews about outdoor gear and fashion products.
With a passion for exploring the great outdoors and staying up to date on the latest fashion trends, Erica uses her expertise to provide valuable insights into the products that matter most to her readers.
Whether you're looking for camping equipment or the latest fashion accessories, Erica's articles are the perfect resource for finding the best products that fit your lifestyle.