Samsung has been the world's largest television manufacturer since 2006, and it is popular for its reliable and well-built electronic devices.
But like any other electronic device, Samsung TV is also prone to certain problems.
The most common Samsung TV problems are no pictures, Wi-Fi connection problems, HDMI errors, colors, and other screen problems.
These problems can demand different solutions like rebooting, power cycling, software updates, and internal parts repair. 
Fortunately, you can troubleshoot the issues by yourself by just following the simple steps.
How to Troubleshoot Samsung TV problems?
Here are the most commonly occurring Samsung TV problems, and we will go through each problem in detail on how you can troubleshoot them.
| Common Problems with Samsung TVs | Quick Fixes |
| --- | --- |
| No Picture | Check connections; Power cycle; Check capacitor |
| Wi-Fi Issues | Restart TV; Verify Wi-Fi in settings; Update software |
| App Not Working | Try Rebooting TV; Update app; Check compatibility |
| Smart Hub Issues | Reset Smart Hub; Consider factory reset |
| No Sound | Reset TV; Test with theexternal speaker |
| Distorted Image | Adjust zoom/resolution settings |
| Lines/Flickering | Ensure high input; Check for faulty jumpers |
| TV Freezes | Restart; Update software/apps |
| HDMI No Signal | Power cycle; Reset settings; Inspect mainboard |
| Excessive Color Hues | Calibrate color in settings |
Let's discuss different solutions in detail to each problem mentioned above.
1. No Picture On The Screen
If you turn on your TV and all you see is just a blank screen, and nothing seems to return to its display even if you have rebooted your TV, then it might be a consequence of one of the following problems:
First of all, you should check the connections to see if they are tight-fitted and if all wires are plugged in in the right places.
To make sure, unplug all the wires from the power source and restart the TV.
If this doesn't seem to be the case, then it is likely that your Samsung TV has a damaged component.
The component that is most likely to be damaged is its capacitor, which is usually damaged due to power surges. In this case, you should look for a technician to replace your capacitor.
Lastly, you can try to fix this problem by power cycling your Samsung TV.
Power off your TV with the side button and unplug the power source.
Press the power button, hold it for 15 seconds, and plug the power back in. This step is done to drain any residual power held in the TV.
2. TV Not Connecting To Wi-Fi
Samsung TVs not connecting to Wi-Fi is a common problem. You have to check whether the problem is with your TV or Wi-Fi router for any Wi-Fi connection problem. 
Try connecting additional devices to the router to see whether the problem is with your Wi-Fi router or the TV.
If they function properly, then there is some problem with your Samsung TV.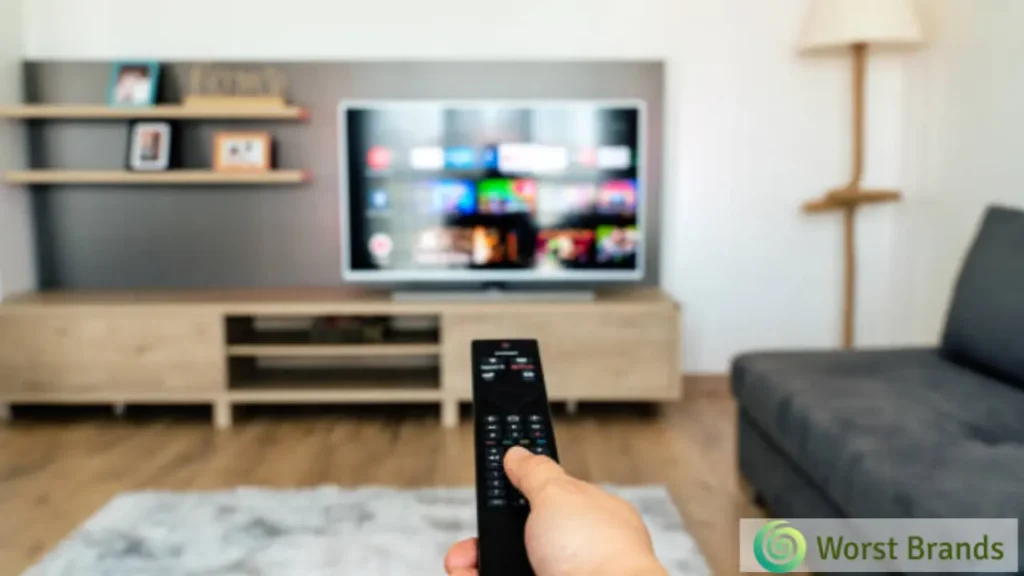 Follow the below steps for troubleshooting the problem.
Try restarting the TV, unplugging it from the power source, and then plugging again after a few minutes.
If your Samsung TV fails to detect any network, go to Settings > General > Network > Network Settings > Wireless. Check whether your TV is connected to your Wi-Fi network.
You should also check for any software updates and install them if available.
3. App Not Working On TV
Sometimes, you may face a condition in which an app is not working on your Samsung TV; it either crashes or does not respond.
Most cases of this problem are resolved by just rebooting your TV.
Alternatively, you should check for any updates. If present, installing it will resolve the issue.
It is also possible that the app is not compatible with your device, and you can read in the app's description whether it is compatible or not.
4. Smart Hub Not Working
The Smart Hub is Samsung's primary menu system for accessing all the functions of a Samsung TV for downloading apps games and browsing the internet.
If the Smart Hub is not displaying any app, you have to reset your Smart Hub.
For this purpose, press the home button on your remote and then select the settings option.
Navigate the support and then select device care, and then you have to restart your smart hub.
You must do a factory reset if it does not resolve the problem.
5. Samsung TV Has No Sound
Sound issues are a common problem for Samsung TVs. There are many ways to diagnose Samsung TV sound problems.
Reset your TV by unplugging it from the power source and restarting it after a few minutes.
If there is still no sound, connect the TV to an external speaker. If sound comes out of speakers, then the damage is likely to the built-in internal speakers.
But if there is still no sound, it is most likely because of an issue in your TV amplifier, which is present in the speakers.
6. Stretched Or Distorted Image On The Screen
Sometimes, you may see a cropped, stretched, or distorted image on the screen.
The reason for this problem is that you may have unintentionally pressed the zoom or resolution button, or your TV might have altered the zooming of the screen or its resolution by itself to fit into the screen.
For adjusting the screen resolution or zoom ratio, you have to look for the options of zoom or resolution in the settings.
You can then adjust them on your TV screen according to your requirements.
7. Horizontal Lines Or Flickering Appear On The Screen
You may also see your TV screen flickering when in use or horizontally running lines while starting your Samsung TV.
Horizontal lines appear on the screen because set-top boxes emit only a low input signal, whereas the TV needs a high input signal to display properly.
Flickering occurs on the screen because of faulty jumpers in the power supply. An authorized technician can fix this problem.
8. TV Freezing Periodically
Sometimes, Samsung TV won't turn on or freeze and does not respond to remote commands at all.
If this is the problem, then try the following steps to fix the problem.
Restart your Samsung TV by unplugging it from its power source, and most of the time, it will solve your problem.
But still, if your TV does not respond, try updating the software by going to Settings > Support > Software Update and then selecting the update option.
It is also possible that an app is causing the TV to freeze. Update all the apps from the smart hub; delete the app from your TV and download it again if a specific app is doing so.
9. No Signal Error from HDMI Ports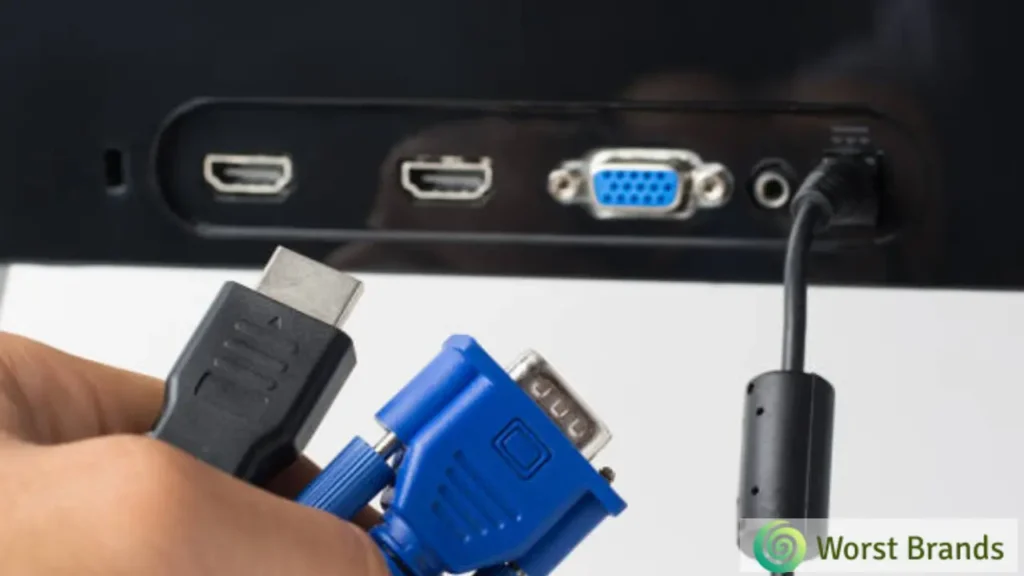 Many Samsung TV users encounter the no HDMI signal problem.
When you press SOURCE on your smart remote and go to the HDMI option on the TV, you will find no image there. To resolve the problem, follow these steps.
Power off all HDMI devices connected to the TV.
Disconnect any HDMI cables attached to the TV.
Unplug the power source of the TV from the wall outlet.
Press and hold the power button for a minute, reconnect all the HDMI ports, and power on the TV.
If this does not work, apply reset to factory settings.
Sometimes, there can also be an internal problem that is causing HDMI signal errors. This can easily be checked at home.
To check any internal issues, follow the below steps.
Take off the back cover by removing all the screws from the back of the TV.
There, you can find a power supply panel, stick-on-board, and mainboard. To diagnose the HDMI problem, you need to check the mainboard.
By physical inspection, check any damage on the mainboard panel.
By blowing hot air and soldering flux on the board and processor, look for any dry soldering on transistor points or SMD resistors. This will clear the dry points. Remember to keep the air pressure low.
Let it cool and power it on; hopefully, the problem will disappear.
After powering on the TV, press INFO, MENU, MUTE, and STANDBY from the remote. This will redirect you to factory settings you cannot normally find in the TV settings.
Go for FLASH RESET and press OK. The TV will be restarted, and the connection error problem will be fixed by doing these steps.
10. The Screen Has Excessive Color Hues
There might be times when your TV display shows excessive red, blue, or green hues, which causes quite an unnatural display.
To fix this problem, you have to calibrate the color of your TV. For this purpose, open picture settings, adjust the settings and change the color hues.
Change to the lowest levels of blue and green and the highest level of red or whatever looks good to you.
Conclusion: Samsung TV Troubleshooting
There are many things that can go wrong with your Samsung TV, and most Samsung TV problems are simple to fix.
If you follow these steps, you will get your TV back to normal, and you will be able to enjoy watching your favorite movies and TV shows on it.
On the contrary, if you are not sure what to do, you can always take your TV to a Samsung TV repair shop.
They will take care of your TV, and you can rest assured that it will be back to normal.
Stay with us to read more articles for troubleshooting your TV problems.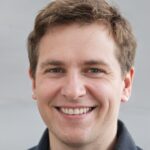 Steven Settles is a professional content writer with over 7 years of experience in writing for different niches, including brand reviews, technology, fitness, and more.
Currently, he is working as a content writer for WorstBrands, where he provides insightful reviews of different products, including home appliances, outdoor gear, fashion, and kitchen products. In his free time, Steven enjoys traveling and exploring new places.