Almost 5 years ago, Liam brought the first set of Kelly tires for his 2012 Ram. We were quite impressed with the quality of these tires.
So, we decided to test them. In our testing, we found that Kelly tires delivered an excellent performance.
After a complete assessment of the different types of tires, we decided to make a Kelly tires review guide.
This guideline will weigh up these tires based on their pros and cons. So, if you are looking for midrange, good-quality tires, you should give a 5-minute read to this article.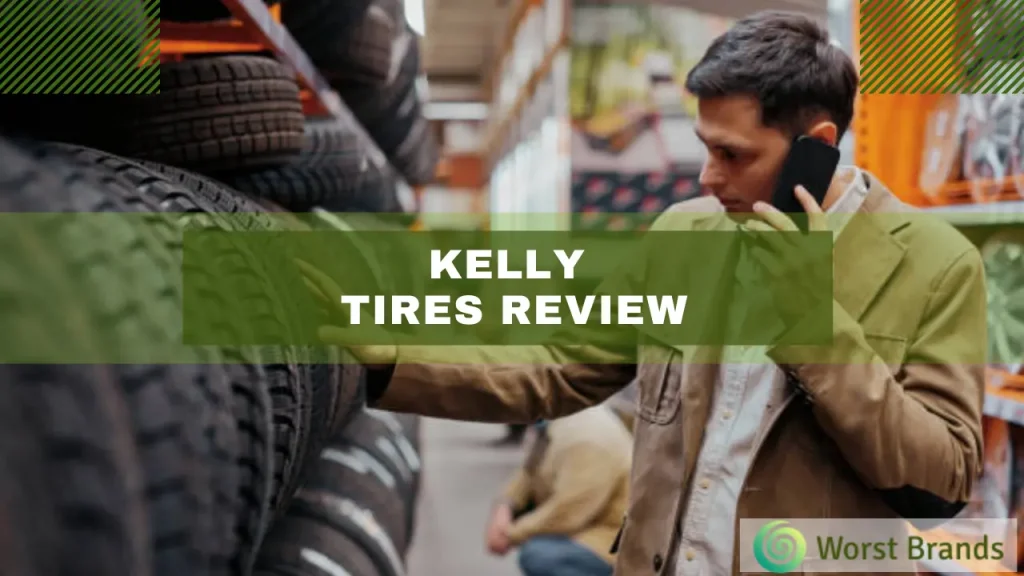 Who Makes Kelly Tires?
Kelly Tires brand comes under the subsidiary of Goodyear.
In fact, this company purchased Kelly Tires in 1935 and shifted its headquarters to Akron, Ohio, from Springfield, Ohio.
Why Should You Choose Kelly Tires?
Kelly tires are mainly built keeping in mind budget-conscious people. On top of that, this brand offers features that mostly come in the premium segment.
The 60,000 warranty, 30-day test drive, unmatchable vehicle stability, and unremarkable traction are some of the top qualities of the Kelly tires.
Kelly Tires Warranty
The company gives an average of 4 to 6 years warranty on its tires. Plus, through the limited warranty program, you can claim your tire in the first year for a free claim if it gets damaged.
How Have We Tested Kelly Tires?
With more than 7 years of experience in the tire industry, we prepare review guidelines after thoroughly testing the tires.
Plus, we get the user's opinions to make the review more transparent. You can count on us if you are going to buy Kelly tires.
Top 3 Kelly Tires Review
After testing multiple tires from the company, we have selected the top 3 Kelly Tires for review.
1. Kelly Edge A/S
A tire with superior design, Kelly Edge A/S is an all-season high-performance tire meant to satisfy your need for speed in all seasons.
With a target market of coupes, sedans, minivans, crossovers, and SUVs, it replaces the old models like Safari Signature and Charger GT.
The specs of the tire look pretty good on paper; let's find out how it performs on the road:
Dry Road Performance:
We had a 2012 Mazda 3, and at first, the tire did not impress us a lot. It just did not communicate well.
Despite strong sidewalls, the tire seemed dead at the center. But after daily driving, we became a fan of Kelly Edge A/S.
Unlike other cheap brands, this tire gave us a good response on dry tarmacs. It gives you optimum traction as well as the grip. Even if you push the tire a bit harder, you'll be on the safer side.
The braking time was quite good and within the safe range. Although the stopping distance was slightly higher than normal, it still fell within the normal range.
Wet Road Performance:
The stability of Kelly Edge A/S is its strongest point, be it on dry or wet tarmac. If you throttle the car a bit hard on the wet road, you'll observe this thing that this tire won't leave your side.
With its special pattern design and circumferential grooves, you'll notice confident traction and grip by this tire.
Plus, this tire has surprisingly good resistance to aquaplaning, ensuring you get enough speed even on slippery roads.
Yeah, the tire did a bit of soft cornering as well as more wheel spin. But that's okay as you often see these problems from midrange tires.
Snow Performance:
Despite being an all-season tire, Kelly Edge A/S has limited performance on snowy roads.
It is remarkable on unpacked and infrequent snow with enough traction and stability. But the tire will definitely give you a hard time on heavy and thick snow.
Similarly, on slushy roads, you'll see a lack of grip and traction, which will be converted into underconfident handling and long-distance braking.
If you ask us about performance on the ice, it sucks.
Pros
Good traction on wet and dry roads
Cheap option
Excellent tread life
Handling and braking were quite outstanding on highways
Cons
Not a suitable choice for winter driving
Makes loud noises at high speed
Verdict:
Our overall thoughts behind Kelly Edge A/S are it is a good budget-friendly option with outstanding traction and grip on wet and dry roads at normal speeds.
However, high-speed driving on watery roads is not a good choice. Plus, the tire was comparatively noisier.
So, if you are looking for a cheap tire with a few cuts on the performance, you can put Kelly Edge A/S on your buying list.
2. Kelly Edge HP
A bit of an old-school tire, Kelly Edge HP is an all-season tire specifically built for coupes, sedans, and coupes.
It is a budget-friendly tire that focuses on comfortable riding, stability, and handling.
Kelly offers a 45,000-mile warranty on this tire. How does this tire go on the different roads? Let's find out:
Dry Road Performance:
Kelly Edge HP tire has a special asymmetric tread pattern design that gives it the required traction and grip on the road.
This means you also get good handling and responsiveness from the tire on the dry tarmacs.
In addition, tread patterns coupled with a wide center rib enhance the tire's stability.
The added advantage of this technology is a boost in the steering, even at high speeds, with increased accuracy and stabilization on the road.
A negative point here is that you may experience a rough ride and feel the bounces and bumps of the road. But, as you drive more, you'll get used to it.
Wet Road Performance:
We tested Kelly Edge HP tires on our 2014 Ford, and the wet performance is similar to dry road performance.
Unlike other all-season tires, this one has three circumferential grooves that, with the help of unique blade grooves, give you excellent traction and grip on the wet road.
These blades not only increase the overall watery performance but also prevent hydroplaning.
Another plus point of these tires is that they give you extra tread life, thanks to the solid shoulder pattern.
However, the high-speed performance of Kelly Edge HP is quite average, with a high braking time and distance.
Snow Performance:
Let's talk a bit about the snowy performance of Kelly Edge HP. The proven tread compound enhances the tire's grip on light snow and icy roads.
Yes, you should not expect high performance in the thick snow unless you are going to have modified studs on them.
Pros
Wet and dry traction is excellent
Very comfortable ride
Noise levels are low
Comes in the budget segment
Cons
Suffers on the snowy roads
Not a good option if you are a fast driver
Verdict:
The biggest advantage of using Kelly Edge HP is that it has a very comfortable and quiet ride. Plus, very good traction and grip on dry and wet roads.
However, it is not a good option for snowy roads. You can choose this tire for normal and daily driving.
3. Kelly Edge MT
Kelly Edge MT is an off-road tire built for trucks and SUVs. Previously, it was called Kelly Safari TSR, and the company renamed it.
It is one of those tires that have been under our use for a long period. Tested on different terrains, let's have a detailed look at its performance:
Dry Road Performance:
Kelly Edge MT has been under the use of Liam for a long time, and he is a person who lives in Arizona.
As you know, that area is famous for its summits and mountains. So, we got plenty of time to test it on heights, mud, and gravel.
The dry performance was very excellent. The tire handled the abuse very comfortably.
With an excellent braking capacity, we highly recommend it to a person who wants to go off-road on his vehicle.
Wet Road Performance:
A similar performance was seen from the tire on the wet roads. With its multi-directional sipes pattern, you can expect enhanced handling on slippery roads.
The wide and open grooves work as the cleaning system to remove the water, dirt, stones, and gravel from its tread pattern.
However, the braking was not good on the slippery roads. Plus, soft cornering was seen, which may cause a lack of handling when driving at high speeds.
Snow Performance:
If you choose the stud-ready blocks version of Kelly Edge MT, you can expect high performance on the snowy roads.
Even on thick snow, we saw a better-than-normal performance. Similarly, icy road performance was also great, owned by the unique tread pattern of the tire.
Pros
An all-round all-terrain performance
The improved version has enhanced the traction on every kind of tarmac
Smooth ride on the highways
Cons
Soft cornering and a low braking time at high speeds
Verdict:
Last but not least, Kelly Edge MT is a tire that has excelled in every field. You can take it on the dry roads or pound it on the wet roads.
Yes, the tire can sometimes show a soft cornering and a glitch in the braking. But looking at the price point and specs, we don't think you should pass on it.
Kelly Tire Complaints
These are a few Kelly tire complaints that we observed in our testing:
The tires can get noisy sometimes.
Except for a few models, others usually suffer from thick snow
Soft cornering is a common issue in the Kelly tires.
Check out our expert reviews on other popular tire brands:
Conclusion
Kelly Tires offers a range of budget-friendly options that provide reliable performance for various driving conditions.
The Kelly Edge A/S stands out for its traction and grip on dry and wet roads, though it may not be ideal for heavy snow.
For off-road enthusiasts, the Kelly Edge MT delivers strong performance on rough terrain.
While Kelly Tires offers affordability and quality, some models may generate noise, and snowy conditions can be a challenge for certain variants.
Ultimately, your choice should align with your specific needs and driving conditions.
They can be a solid option for those seeking cost-effective and dependable tire solutions.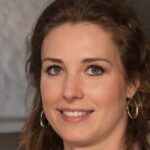 Crystal Hafley is a dedicated writer and content creator for WorstBrands, where she specializes in writing insightful reviews about kitchen appliances and fashion products.
With her expertise, Crystal provides readers with accurate and reliable information to help them make informed decisions about the brands and products they use every day. When she's not researching or writing, Crystal enjoys cooking and exploring the latest fashion trends.