Do you want a better rubber for your summer drive? Or are you looking for an affordable tire brand for your automobile?
In that case, the Achilles tire is a good choice for summer. It is an Indonesian brand – manufactured and owned by PT Multistrada Arah Sarana (MASA).
The tire enterprise has more than 55 hectares of factories, which increased the overall revenue by 45%, pushing it to $463.7 Million in 2021.
The MASA was established in 1991, and since then, they have exported tires for trucks, passenger cars, and sports vehicles. Achilles tires are exported to over 80 countries in the world.
So today, we will talk about the features and whether these tires are worth your time in our Achilles Tire Reviews.
The Achilles tires aren't the quietest but provide a smooth drive. Opt for Achilles tires if you don't want to break your bank.
The comfortability and reliability of Achilles tires won't cost you an arm or leg, unlike other premium brands like Hugger, Mastercraft, and Lexani. Amazon and other online retailers have a wide selection of Achilles Tires.
Top 5 Achilles Tire Reviews: 
Achilles have advantages and disadvantages; I have seen people reckoning them because of the price tag. Yet, safety comes first.
After testing these tires based on our parameters, we are finally ready to provide our Achilles Tire Reviews.
1. Achilles ATR Sport 2 Tire
After driving 20,000 to 25,000 miles, the tires still provided top-notch performance. For me, it's a top-tier tire that Achilles has manufactured.
Matric technology has formulated it, offering better resistance and tread wear.
Achilles ATR Sport 2 tire doesn't hydroplane in wet conditions, but they outclassed many other tires when we tested them in both kinds of weather. The solid center ribs of the tire improved handling and stability.
In addition, it is one of the most affordable tires on the market.
Things We Like:
Excellent in rainy weather.
Improved Stability.
Impressive tractions for dry weather.
Good grip.
Things We Don't Like:
Not good in ice and snow.
There is no treadwear warranty.
2. Achilles ART Sport Tire
Like the Achilles ART 2 Sport tire, this is also suitable for dry and wet weather. You will appreciate the spellbinding style of the tire.
Using a directed tread pattern tire can improve your car's handling and stability. The ATR sport tire does not damage your wheels; it has rim guard protection.
If you are an enthusiast driver, you will love the 3-D Surface Black technology, which produces less noise than other tires.
In this way, you enjoy a comfortable expedition with minimal noise from the tires.
In addition, the enhanced road traction and silica compound in Achilles sports tires make it fuel economist.
Things We Like:
Fuel-efficient and economical tire.
The tires have excellent traction in dry and wet conditions.
It produces less noise.
Things We Don't Like:
Don't provide stability in snow.
3. Achilles Desert Hawk UHP
The Desert Hawk UHP is another supreme tire made for SUVs and trucks. This is a budget-friendly tire which comes with excellent traction. It is suitable for all conditions except off-road and snow.
It is a sports truck tire that provides better straight-line stability and handling. The Desert Hawk is an economical tire that gives impressive fuel efficiency.
You'll notice double-wide grooves, which wipe away the water from the tires and eliminate the hydroplane.
This tire is manufactured with silica compound, reducing rolling friction and improving traction with uneven terrains.
Like the Achilles Sport tire, the Desert Hawk also has a rim guard, which protects your wheels.
Things We Like:
Directional and provide stability in dry/wet conditions.
Budget-friendly.
Rim Guard Protection.
It has a good grip on roads.
Things We Don't Like:
Do not provide good traction in ice and snow.
The tread is not better as compared to the other tires.
4. Achilles ATR-K Economist Tire
The name says it all. The Achilles ATR-K Economist is an affordable tire with a 35,000-mile treadwear warranty.
While being the cheapest, it also provides remarkable fuel efficiency. The twin offset rib at the center of the tire offers stability and improved handling.
Moreover, the shoulder block with multiple edges gives your ride smoothness, minimal noise, and comfort. It also provides grip and good traction on the roads.
Although the tire has an all-season tread compound, the tire isn't suitable in winter or cold conditions.
In addition, hydroplaning is reduced by the wide grooves of the tire. In addition, it's a reasonable tire to purchase.
Things We Like:
Affordable and budget-friendly.
Minimal noise.
Provide good grip and traction.
Fuel efficiency.
Things We Don't Like:
Not suitable in lower temperatures.
5. Achilles Winter 101
The company's only tire, which provides stability in winter, I was astounded by seeing this tire's performance in snow.
The tire has good traction with the ice terrains. It has an excellent braking feature and corner stability.
The refined pattern grove design can resist water retention in winter and boost the water channeling.
Moreover, the center rib design provides good edge stability and handling, eliciting a better steering response.
It is not an all-season tire; it lacks in dry conditions. The cost of the tire is affordable, as compared to premium tires. However, the performance is below average.
Things We Like:
Inexpensive to buy.
It has good performance in ice and wet conditions.
It provides good stability and handling of snow.
More durability.
Things We Don't Like:
It does not perform well in dry conditions.
Not suitable in summer.
Pros and Cons of Achilles Tires
Are Achilles Tires Good?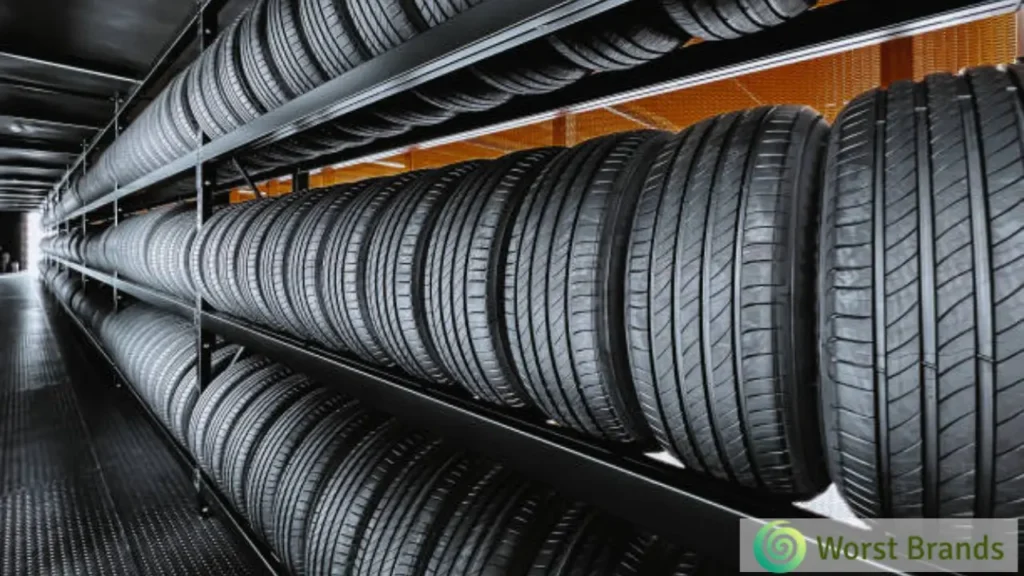 Achilles tires certainly produce less noise and usually come with a 35,000-mile warranty.
Yet, people are inexperienced and gawky in selecting the right tire, so you shouldn't believe what Amazon reviews say about it.
They choose Achilles tires as they look like premium ones like Michelin and Bridgestone's tires.
As we mentioned above, Achilles tires have a better grip and are suitable for summer. It may sound wonky in winter. However, the tires are top performers in wet and dry conditions.
Not suitable in cold weather.
Most of the tires aren't good in rainy conditions.
What is the cost of Achilles Tires?
As we mentioned above, Achilles tires are affordable. The cost Achilles tires retails between $55 and $150; it depends on the model of the tire.
Indonesia has mass production of rubber, and that's the common reason why Achilles tires are inexpensive and quality-wise perfect.
Indonesia is the 2nd largest producer of rubber after Thailand. They produced over 3.13 million metric tons of rubber in 2021.
Compared to other brands, Achilles tires have outgrown every competitor in line with quality and performance.
In addition, all the materials and parts are imported from Achilles to other countries.
Quality of Achilles Tires
Rolling resistance, noise, and other characteristics are common in all tires. Vetted Engineers of the Achilles test these with updated software and the latest German technology.
The company manufactures most tires with a silica compound. It provides excellent road performance and elicits a good response from the driver.
However, a swath of people aren't acknowledging the cons of the Achilles tires.
The tires are undoubtedly aggressive if you use them in a sports vehicle. However, the tire's performance might degrade in low temperatures or rain.
Key Features of Achilles Tires:
Now let's look at some of the key features of Achilles tires which make them unique.
1. Handling
The Achilles has a good grip on uneven terrain, providing drivers with excellent handling capability.
It's due to the soft wear and rubber compound, which gives good braking and lets you experience a quiet ride.
The design features of the tires include tread patterns with grooves and biting edges, which provide excellent maneuverability.
2. Long-lasting
The silica tread compound provides better fuel efficiency, and it's the first thing that the purchaser notices.
Moreover, the radial Achilles tires are more durable than the bias ones because of the steel-reinforced tire belt.
It results in better efficiency of treads connected to the road, thus becoming more long-lasting.
3. Stability at high speeds
The radial tires are not only durable but stay stable at high speeds. The tires don't change direction if faced with centrifugal force (which increases with acceleration).
Also Check:
Conclusion:
In conclusion, it's clear that Achilles tires are a solid choice if you're looking for an affordable, reliable, and efficient tire for summer driving.
Thanks to their silica compound, they offer several benefits, such as good grip and traction in wet and dry conditions, minimal noise, and fuel efficiency.
However, they have limitations, particularly in winter conditions, as most models are unsuitable for icy or snowy roads.
Remember, while they offer many advantages at a cost-effective price range, they may not be the best option for all-season or winter driving.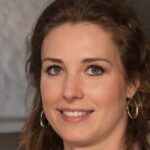 Crystal Hafley is a dedicated writer and content creator for WorstBrands, where she specializes in writing insightful reviews about kitchen appliances and fashion products.
With her expertise, Crystal provides readers with accurate and reliable information to help them make informed decisions about the brands and products they use every day. When she's not researching or writing, Crystal enjoys cooking and exploring the latest fashion trends.