There's a lot of debate in the automotive world about the best tires.
Since Michelin is a pretty famous brand, many people swear by it. But which one is better?
Well, that depends on your needs and preferences as a driver. Here's our Michelin Tires Review to help you make your decision.
We have tested and assessed several tires from the company and picked two of their top-quality tires for this blog. Let's have a look.
Why Should You Choose Michelin Tires?
Michelin offers high-quality tires known for their grip and durability. Pilot Sport 4S excels in dry/wet conditions, and CrossClimate2 handles all seasons well
Additionally, you should use Michelin tires because of the following properties:
The company offers various products ranging from commercial to passenger tires
They are known for their long treadwear and a good warranty.
How Did We Test Michelin Tires?
Michelin tires are tested on and off the track in several ways. Consumer feedback is one of the most critical ways these tires are assessed.
We also do extensive surveys with drivers after they've had a chance to use these tires. This feedback helps to shape future product designs and testing procedures.
In addition to consumer feedback, we also use various data-collecting technologies to evaluate their tires. In this way, we design a concise yet detailed review of tires for our readers.
Michelin Tires Reviews
Below is a review of 2 of the hot-selling tires from the company.
| Road Conditions | Michelin Pilot Sport 4S Performance | Michelin CrossClimate2 Performance |
| --- | --- | --- |
| Dry Roads | Excellent grip, good acceleration, quick steering, and responsive handling | Impressive acceleration and braking, high tread rigidity for confident handling |
| Wet Roads | Excellent grip with good aquaplaning resistance, enhanced grip due to silica-infused wet compound | Superior hydroplaning resistance, excellent lateral grip |
| Snowy Roads | Not recommended due to low grip | Excellent braking traction, good handling, and stability due to Thermal Adaptive Tread compound |
Read the following blogs to know other tires perform on our testing criteria:
Michelin Pilot Sport 4S: A Tire for High-Performance Cars
A High-Performance tire is made in such a way that its primary goal is to provide excellent handling and maximum grip. This tire also gives a sportier feel and improved driving experience.
These high-performance tires are often sought to a large degree among drivers who are speedsters or want a better grip and responsiveness at high speeds.
Michelin Pilot Sport 4S is an ultra-high-performance tire with exceptional wet and dry traction. The plus point is that It comes with a 20,000 miles tread life warranty.
This tire (215/40R18) has 20 lbs. weight with a rim range of 7-8.5 inches. It has a load range of SL and can bear up to 50 psi pressure.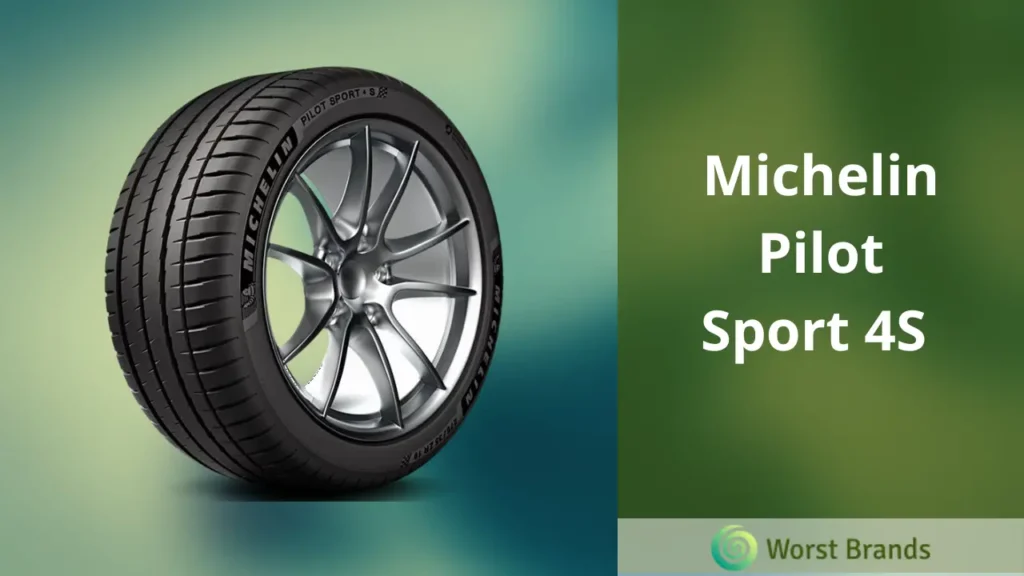 Road Performance
The Michelin tires have been the standard among the drivers of routine vehicles, from sports cars to supercars. Nearly half a decade after its inauguration, this company is still fabulous in the car world.
It offers max performance and features some very advanced technologies developed on paths around the world.
We have tested this tire on an F80 M3, and below is how we found it on different roads.
These Michelin Tires provide excellent levels of grip in dry and hot conditions. Plus, the tire has powerful breaking and good acceleration tracking on dry roads.
The internal characteristics of this tire include a nylon belt and high-speed stability, ensuring quick steering and responsive handling.
Michelin Pilot Sport 4S responds rapidly to the driver's input compared to regular tires.
It has linear steering and an excellent on-center feel. Straight-line tracking has no issue, even when driving at high speeds on the track.
The company also incorporated the latest technology known as Variable Contact Patch 3.0. It makes sure that the pressure is equally distributed on the road.
The cherry on top is that it also increases lateral grip and helps heat dissipation during driving.
Some people may take high-performance tires as the ones that can be dangerous when driving in wet conditions. But in this case, it is precisely the opposite.
Michelin Pilot Sport 4S has an excellent grip on wet surfaces due to its sticky tread compound.
The excellent aquaplaning resistance and wide peripheral grooves allow this tire to drive through even a deep splash of water.
The company also used a special silica-infused wet compound on the center ribs to enhance wet surfaces' grip without disturbing dry roads' performance.
It impresses me because it provides safe handling even at high speed and can bear racing and drifting for a long time.
Lastly, the braking distances and rushing traction are also outstanding. But due to its low grip on snow, it is not recommended for snowy roads.
Things We Liked
Excellent grip on a dry and wet road
Less rolling resistance for the traction it offers
Low levels of noise
Good aquaplaning resistance
Things We Didn't Like
Lack of steering feel during handling
Low performance on a snowy road
Verdict
The Michelin Pilot Sport 4S is a highly geared tire that provides maximum performance and has a variety of abilities no tire can compete with.
It also provides safety on all surfaces due to its enhanced tread footmark, which grips the road in all directions, even the most dangerous.
Due to its excellent directional stability, it offers incomparable driving pleasure.
Michelin CrossClimate2: A Top-Notch All-Season Tire
Michelin CrossClimate2 is a premium touring all-season tire with exceptional traction and handling in all conditions. It is also coupled with a 60,000 miles tread life warranty.
The Michelin CrossClimate2 (205/55R16) has 21 lbs. weight with a tread depth of 10/32".
It can carry 1356 lbs. maximum load with a load range of SL. It can bear pressure up to 51 psi. The tire also has a 5.5-7.5 inches rim range.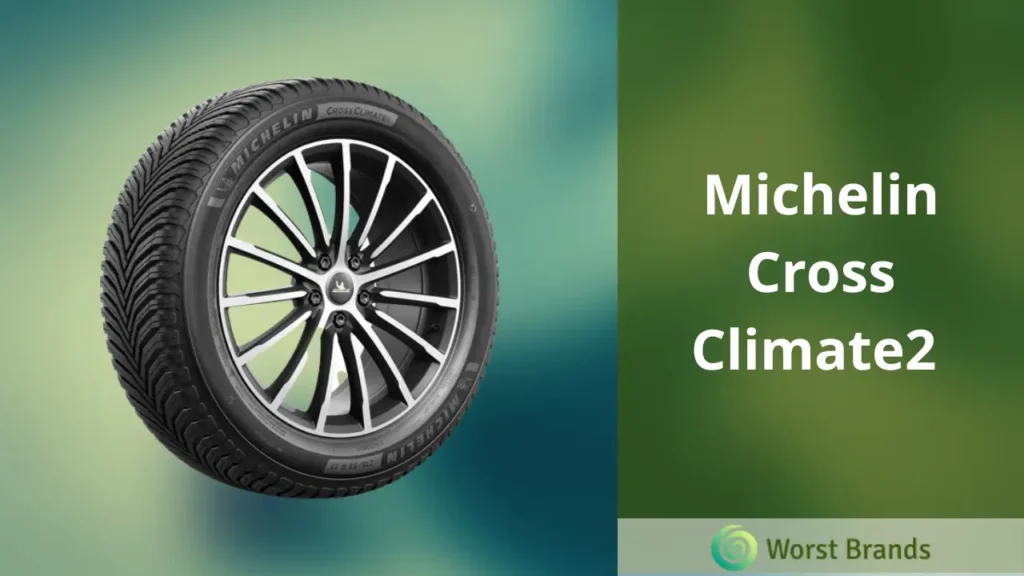 Road Performance
Straight to the point, we have tested this tire on a Kia Sorento.
In terms of design, it has a V-formation directional tread pattern similar to a summer performance tire. Due to this, many people consider it a summer/all-season tire.
This tread pattern allows the tire to perform exceptionally equipped with longitudinal traction. It also enhances acceleration and braking.
The V Ramp Chamfers in the Michelin CrossClimate2 increase the contact on road surfaces, further increasing the lateral grip and enhancing the dry road performance.
Unlike other tires, it performs very well and does not lose grip immediately. Moreover, the stopping distances are short in this category.
The 3D sipe lock technology increases the tread rigidity for confident handling.
Before we talk about its grip on snowy and wet roads, let's look at its steering feel because it is rather impressive.
This tire has a superior steering feel. It is not fidgety. Instead, it builds up fabulously and feels linear through the corner, which indicates that the company truly knows how to design good tires.
Plus, it has excellent hydroplaning resistance, which keeps your vehicle stuck to the ground.
So you can quickly drive in heavy rains without any issues. Apart from that, the tire also has an excellent lateral grip in rainy conditions.
In winter, Michelin CrossClimate2 has superb braking traction and skillful handling. It offers excellent stability and can handle quite well in the corners.
This will give you confidence while driving and ensure your vehicle won't get stuck on snow-covered roads.
The Thermal Adaptive Tread compound enhances the snow performance. It increases the snow traction and ensures the tire is flexible at low temperatures.
Things We Liked
Impressive grip on snowy and wet roads
Quiet and comfortable driving
Shortest breaking with good grip in dry handling
Things We Didn't Like
Verdict
The Michelin CrossClimate2 is the premium touring all-season tire developed for drivers looking for daily driving comfort.
The tire has adequate performance in dry, wet, and snowy conditions. On top of that, Michelin provides a tread wear warranty of 60,000 miles, which is quite significant.
Who Makes Michelin Tires?
The Michelin group, a global French company, makes Michelin tires.
The company is located in Clermont-Ferrand in France. The company was founded in 1889 and has been providing tires for over 170 centuries.
Michelin Tires Warranty
Michelin offers various warranty benefits, given as follows:
Roadside assistance up to 3 years
60-days satisfaction guarantee
Mileage warranty that covers defects in workmanship up to 6 years from the date of purchase
This warranty varies from product to product. You can learn more about it by contacting the company or calling them at 1-888-553-4327.
Michelin Tires Complaints
Some of the most common Michelin Tire complaints are as follows:
The tires can be costly. Since it is a premium tire company, its products often come with a price tag.
Some customers have complained that some affected tires have partial or complete sidewall perforations. As a result of this, they experienced a loss of air pressure.
Are Michelin Tires Good?
Yes, the Michelin Tires are good. Some of their prominent features are as follows:
They provide high-performance tires for any kind of vehicle
The steering feel is much more responsive
They can give drivers smoother handling while driving
Michelin is one of the top tire companies having excellent performance in all conditions.
But when it comes to price, it is considerably expensive, and many customers may not afford them.
Pros and Cons of Michelin Tires
Pros
No tread noise, even in rough road areas
An exceptional lateral grip on dry and wet roads
Outro
Michelin is a company that offers various products ranging from commercial to passenger tires. Their tires are known for their long treadwear and a good warranty.
They often come with various benefits, including roadside assistance for up to 3 years and a mileage warranty covering defects.
Michelin tires are a good choice for drivers looking for precise handling with better grip and responsiveness.
Although their tires are expensive, the build quality and features make it worth the money.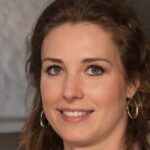 Crystal Hafley is a dedicated writer and content creator for WorstBrands, where she specializes in writing insightful reviews about kitchen appliances and fashion products.
With her expertise, Crystal provides readers with accurate and reliable information to help them make informed decisions about the brands and products they use every day. When she's not researching or writing, Crystal enjoys cooking and exploring the latest fashion trends.