Tires are a big purchase. You want to ensure you're getting the best bang for your buck. That's where Fortune Tires comes in.
They have many tires to choose from and are always up on the latest technologies. Plus, their prices are unbeatable.
So, what tires should you buy from this company? Today, we are bringing this Fortune Tires Review guideline to answer this query.
Here, we'll review 2 of the top sellers from the company. Plus, we'll also provide you with some ins and outs about the brand.
How Did We Test Fortune Tires?
There was only one way to determine if said company tires were as reliable as they claimed. We put their tires to the test.
And that's exactly what happened with these tires. A team of independent engineers took 4 sets of Fortune tires and put them through various rigorous tests. These include an obstacle course, a high-speed drive, and a brake test.
Top 2 Fortune Tires Reviews
To answer your search for Fortune Tires, we have selected top sellers from the company. Scroll down to read the review.
1. Fortune Viento FSR702
The first on the list is a high-performance tire called Fortune Viento FSR702. I tried the tire on a Lexus 2004; let's find out more about it below.
Fortune Viento FSR702 has an XL load range and a load index of 98. This tire boasts a strong build quality with its BSW sidewall.
Y is the speed category, while tread depth is 10/32. Finally, the rim diameter is 18, while the overall diameter is 26.3.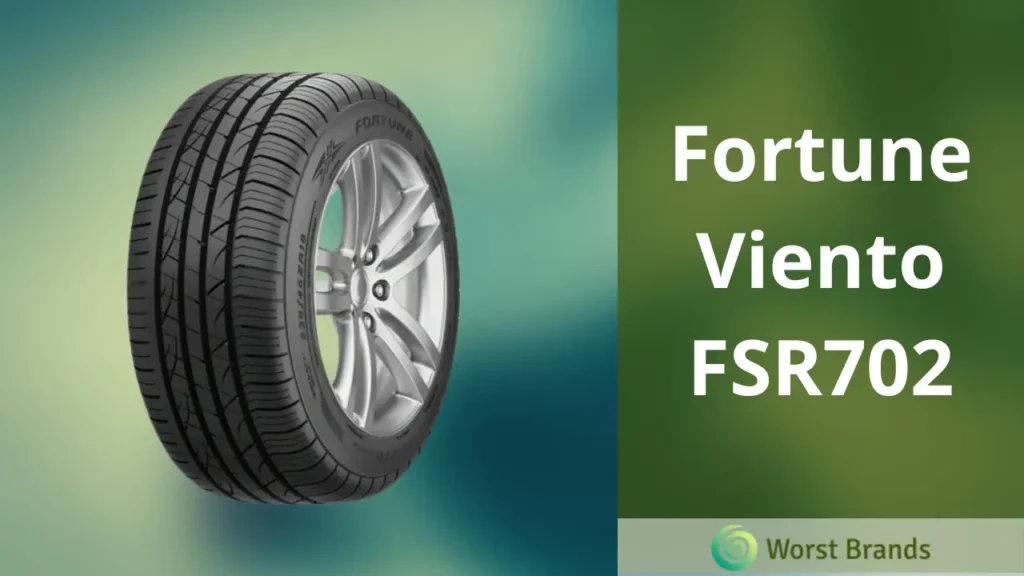 Road Performance
Fortune Viento FSR702 keeps the claim of high performance. It can go well along drifters and power cars.
However, they will catch temperature if you rush them for too long on the road.
The tread pattern is pretty cool and decent. It comes with a symmetrical pattern that has 4 grooves.
These grooves eliminate the water from the roots and give more than enough traction on the road.
There are also micro sipes along the entire tire's structure. These sipes will act as an additional mediator in providing road grip while preventing rolling resistance.
Since Fortune Viento FSR702 is a high-performance tire, you can use it with high-power vehicles, passenger cars, and SUVs.
However, driving with a light truck and similar vehicles is not recommended since the tire doesn't come with a heavy load range.
On dry roads, we find that this tire goes exceptionally. Grip, traction, braking, everything was present equally. You press the accelerator, and it will respond.
You take a sharp turn, and our road champ will immediately respond.
Even if you push the B-paddle at high speeds, these tires have enough friction to stop at the minimum possible distance. I give 9/10 to the tire for dry road performance.
On the wet tarmacs, things are a little bit different. Said that you can expect a little bit of staggering in the performance as the tire may slip at the top speeds.
Plus, the braking can also lose your side. Our bet? If you have these tires for speeding, drive them cautiously on wet roads.
Talking about the snowy road performance, I experience that Fortune Viento FSR702 is a better rider of thin snow at normal speeds.
By normal speed, I mean 50 Km/h or less. If there is thick snow or acceleration in the car, you may experience a lag in the performance.
Things We Liked
Fantastic performance on the dry road
Resistance against aquaplaning
Good braking and a comfortable ride
Things We Didn't Like
Wet road performance is a bit below standard
Verdict
This tire is worth buying if you are looking for a high-performance tire. It literally nails the dry road performance as well as goes pretty okay on the wet road.
2. Fortune FSR901: A Winter's Tire
If you are from northern areas and are looking for a winter tire, then you are in the right spot. Here we have Fortune FSR901, a winter plus passenger tire.
On the EU chart, this tire is labeled E in the fuel economy and can produce sound up to 72 dB.
Available in more than 40 sizes, You can use it with SUVs, passenger cars, and light trucks.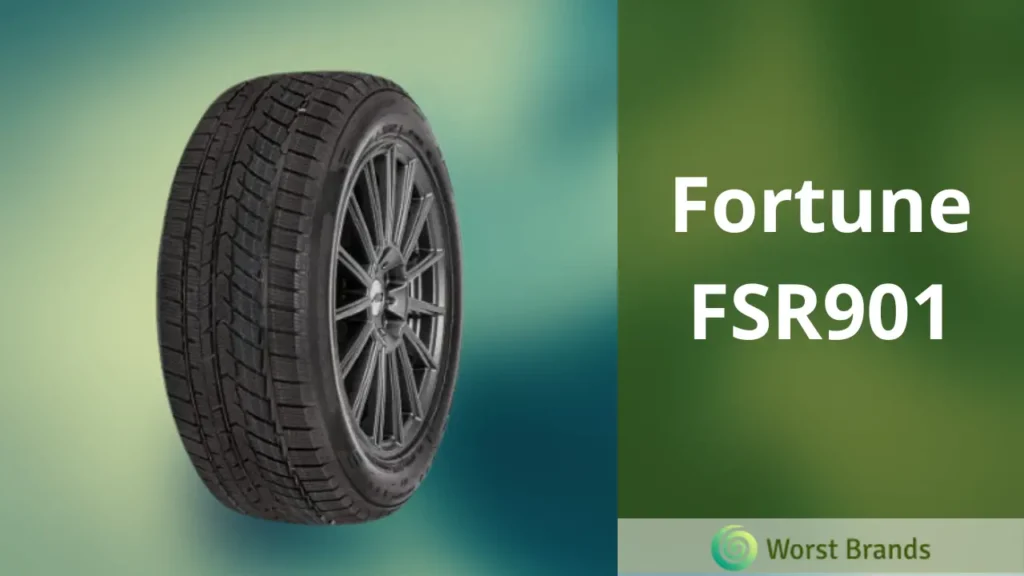 Road Performance
Fortune FSR901 comes with an asymmetrical pattern design. This peculiar pattern has 3 grooves.
Out of them, 2 are on one side of the tread, while the remaining 1 is on the other.
There is also one smaller zig-zag-shaped shallower groove that runs along the entire circumference of the tire.
On a good sunny day with no water on the dry, you should expect a good performance from this tire, and it really does.
A good thing about this tire is that it has minor cavities on the blocks, which give it a grip even at high speeds.
With all these pros, you will also see a loss in the cornering grip of the tire. Especially when you take sharp turns, you may experience this thing.
Moving forward, the wet road performance from this tire is not what we expected.
Since it is a winter tire, it should be excellent on slippery roads, but this tire suffers on slushy roads.
Having said that, with a normal speed, you can take advantage of this tire's full capability.
You can cruise over normal snowy or wet tarmacs. Fortune FSR901 will give you good traction and grip if you drive it like a saint.
However, if there is heavy snow or you will hit a pond of water, we won't recommend you go hard on your car. The tire will also lose traction and grip in the above-case scenario.
Things We Liked
Dry road driving is great
Affordable price bracket
Comfortable ride
Things We Didn't Like
Not suitable for high-speed driving on wet roads
Verdict
My advice regarding Fortune FSR901 is that if you are a person who likes to drive calmly and wants a comfortable ride, go for it.
Despite the claim of winter tires, we didn't find that this tire qualified for a high-speed drive on wet and snowy roads.
Though it can go exceptionally well on dry tarmacs, this tire cannot partner with slushy roads.
You might also like to read our reviews about other popular tires.
Why Should You Choose Fortune Tires?
Fortune Tires may not be a big company, but here are a few reasons to choose tires to form this company.
First, they have a long history of quality and innovation. Fortune Tires has been producing some good tires, and they've developed several industry-leading technologies.
Second, the brand is committed to safety. All of their tires are designed with your safety in mind. Plus, they undergo rigorous testing to ensure that they meet or exceed all safety standards.
Finally, Fortune Tires is known for its excellent customer service. Whether you have any problem or want to buy a new set of tires, they are always happy to help you.
Who Makes Fortune Tires?
Prinx Chengshan tire company is responsible for making Fortune tires. Their tires are manufactured in China as well as in Thailand.
This brand is China-based and resides in Shangdong Province. It was established in 1976 and had over 60,000 employees.
Fortune Tires Warranty
Fortune Tires offers up to 65,000 miles of treadwear warranty. However, not all tires are covered under this warranty.
Some tires are given 50,000 miles, and some are 40,000 miles. This warranty is available for workmanship and covers tire defects for the said mileage duration.
Fortune Tires Complaints
As no company can be free of complaints, so does Fortune, as mentioned below:
Some people say the tires are overpriced and don't last very long. Others complain that the rubber is too soft and wears down quickly on asphalt roads.
A few folks have even said their tires get too hot while driving.
Are Fortune Tires Good?
Yes, Fortune tires are good. They come with plenty of benefits like they are durable and have long-lasting thread patterns.
Their tread is also resistant to abrasion and cuts. Plus, the tire wears evenly, thus giving you a long life.
But these tires also have a few drawbacks. They can be a bit more expensive than other brands. Additionally, they don't always perform as well in wet or icy conditions.
Pros And Cons of Fortune Tires
Pros
Comfortable Ride
Excellent Dry Road Performance
Cons
Tires can catch temperature at speeds
Conclusion
After testing the Fortune tires, we have concluded that the company offers some good tires. One of their tires, like the FSR702, has proved this thing.
Fortune Tires is a reliable and high-performing tire company that offers a range of options for various types of vehicles.
The Fortune Viento FSR702 is an all-season high-performance tire that excels on dry roads and offers resistance against aquaplaning but may not perform as well on wet roads.
The Fortune FSR901 is a winter tire that performs exceptionally in cold and snowy conditions, with good traction and a comfortable ride.
Overall, both tire models have received positive reviews and are worth considering for those needing new tires.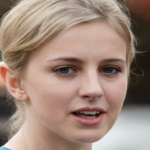 Erica Steven is the founder and lead writer of WorstBrands, a site dedicated to providing honest and trustworthy reviews about outdoor gear and fashion products.
With a passion for exploring the great outdoors and staying up to date on the latest fashion trends, Erica uses her expertise to provide valuable insights into the products that matter most to her readers.
Whether you're looking for camping equipment or the latest fashion accessories, Erica's articles are the perfect resource for finding the best products that fit your lifestyle.