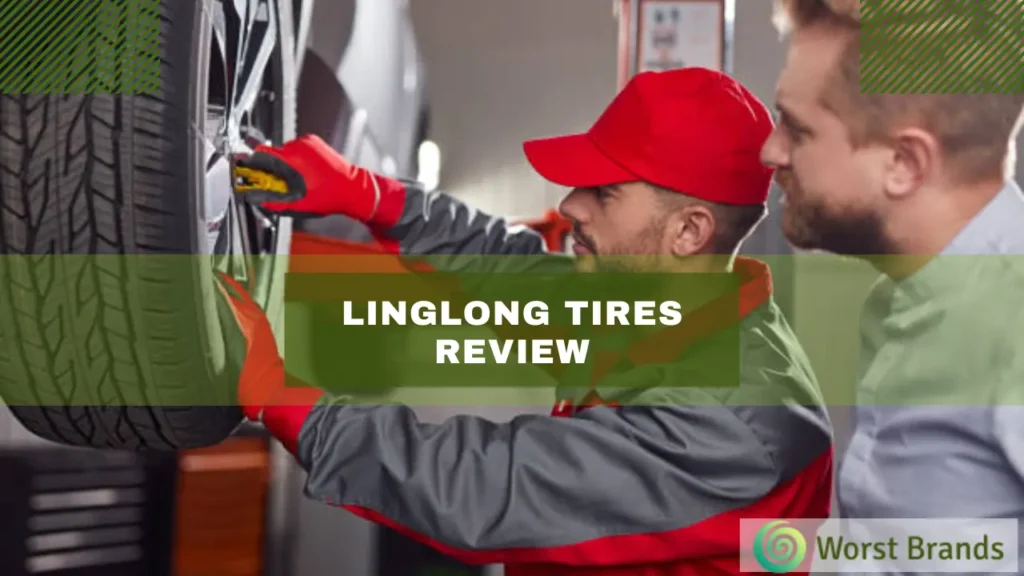 It's no secret that a good set of tires can make a huge difference in your driving experience.
Whether cruising down the freeway or tackling some tough terrain, having tires that can handle whatever you throw at them is key.
So, when Linglong sent us a set of new tires to try out, we were excited to see how they would perform.
The company is famous for making advanced yet affordable tires. Therefore, we have decided to test make a LingLong Tires Review for you. Keep reading for details.
How Did We Test Linglong Tires?
Linglong tires underwent a series of rigorous tests to ensure that they met the high standards of quality and safety set by the company.
One important test was the wet braking test, which measured how well the tires performed on a wet surface.
This test showed that the Linglong tires had superior braking power compared to other brands.
Another critical test was the wear resistance test, which measured how the tire lost its tread depth after a certain number of kilometers. The results of this test showed wear resistance when compared to other brands.
Top 2Linglong Tires Reviews
Now we will discuss the performance and the design quality of top picks of Linglong tires.
1. Linglong Green Max; A Top-Notch Ultra-Performance Tire
Our first take on Linglong tires starts from Linglong Green Max. This tire fits passenger cars, light trucks, and sedans most suitably.
The company has employed modern automation to ensure maximum performance from the tire.
Linglong Green Max is available in 14 sizes, including 13", 14", 15", 16", 17", and 18".
It (205/70R15) has a load index of 96, while the load range is 710 kg. The tire falls in the speed category H and has a tread depth of 8.8mm.
We tested the Linglong Green Max on a BMW 320D M Sport. Here is how it goes on different terrains: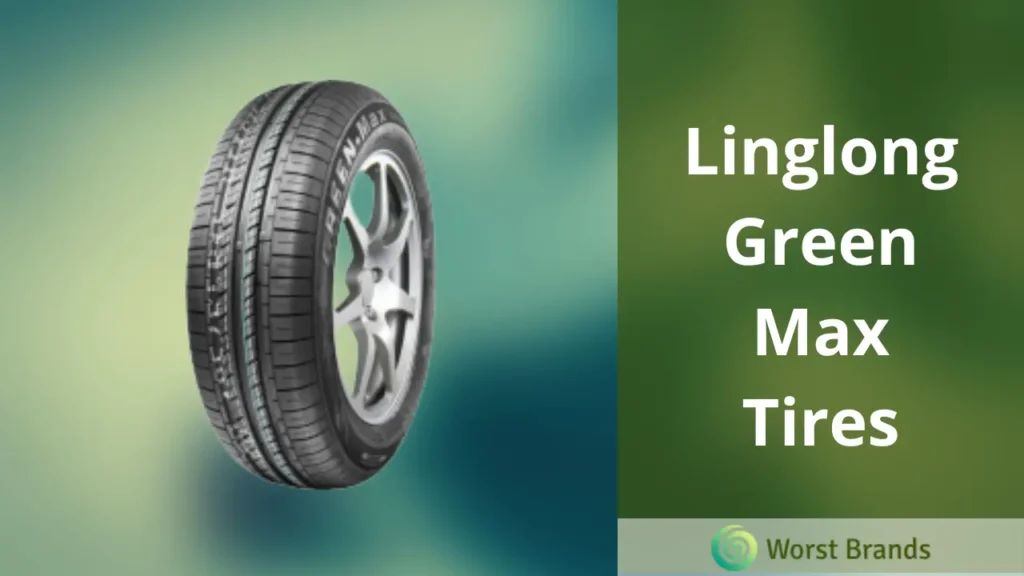 Road Performance
The first look at the tire will tell us that the phenotype of Linglong Green Max is simply built.
In fact, it is a summer tire that is specifically made for economy-conscious people.
It has an asymmetric tread pattern which is divided into 2 parts. Each part is meant for different road functions like grip or traction.
2 central grooves are parallel, while the other 2 are lateral and cut the blocks into two halves. There is also a small zig-zag micro groove between the mid and central grooves.
When it comes to the performance of Linglong Green Max, it justifies its name tag, aka ultra-performance on dry roads. On such tarmacs, especially on highways, this tire was exceptional.
The grip and traction of Linglong Green Max tires on dry roads were excellent. Similarly, braking was also adequate, even at top speeds on dry pavements.
However, the wet tarmacs are where this tire shows a few red flags. In the wet braking test, Linglong Green Max traveled 40.5 meters, which was 5.3 meters more than the top tire of the same category.
Similarly, this tire was in the 7th position in wet handling, with the overall distance covered at 41.9 meters.
Moreover, high-speed wet handling classifies the tire at the second last position. In short, the watery road performance of this tire was quite mediocre.
Let's talk about the snowy road performance of Linglong Green Max, which is laterally underpowered.
Having said that, the tire comes in second last position in ice handling and traction. So, we can say that this ultra-performer of the road is not meant to drive on snowy pavements.
Things We Like
Dry road handling was good
The tire goes well at high speeds
It has good grip and traction
The ride was comfortable and noise-less
Things We Didn't Like
Wet handling at high speeds is not good
Aqua Resistance is not present
Verdict
Linglong Green Max tire is a budget tire. Though it really goes well on the dry tarmacs, even at high speeds, it is not meant for wet or snowy roads.
Although the tire gives a somehow noticeable performance on wet roads, it struggles badly on snowy roads.
2. Linglong Crosswind 4X4 HP; A High-Rated All-Season Tire
Linglong Crosswind 4X4 HP is a high-performance (HP) tire. It is manufactured considering the market of passenger cars, light trucks, SUVs, CUVs, and sedans.
It has an all-season tread pattern and is available in 25 different sizes. Moreover, the tread pattern is non-directional.
The tire's outside diameter is 669 to 829 mm, and the tire width is 209 to 284 mm.
The speed index is H/V, and the manufacturer's warranty is up to 40 thousand miles. Let's explore in detail the performance of Crosswind 4X4 HP on different types of roads: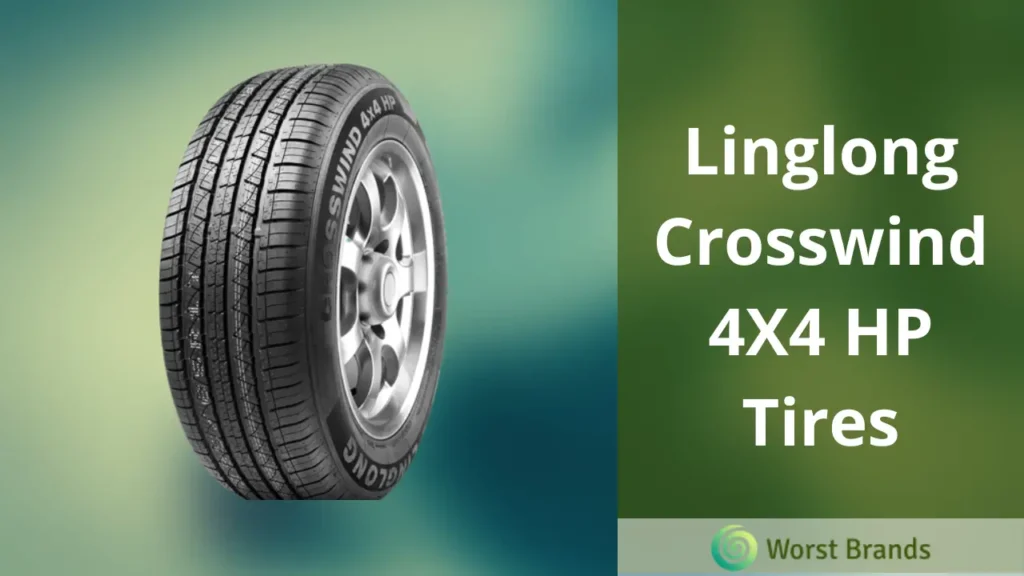 Road Performance
The Linglong Crosswind 4X4 HP performed admirably in both dry and wet conditions. Adhesion and grip were excellent.
It has an asymmetrical tread design with 4 grooves. This design has the dual benefits of being less aerodynamically disruptive at high velocities and increasing stability when traveling at those speeds.
While testing the Linglong Crosswind 4X4 HP on a BMW series 3, we had one of the quietest and most comfortable rides ever.
Furthermore, the tire's construction has been reinforced with a rigid outer layer, which is a plus point.
These additions make it easier to drive and turn at high speeds. Linglong Crosswind 4X4 HP may wear out quickly. Therefore, poor construction is still an issue.
The integrated tread design contributes to a quieter ride. There are no disputed issues that we can uncover on the downside.
At high speeds, the shaking in your car may be too great to be seen. Another possible issue is that Linglong Crosswind 4X4 HP has poor cornering traction.
When we took the Linglong Crosswind 4X4 HP on wet roads, it showed satisfactory results.
It went well despite being at high speeds. It's more stable and responsive on wet pavement.
The primary channels in a tire's tread allow water drainage, reducing the risk of aquaplaning.
The company claims a stiffer tire tread, meaning it should last longer. But, we find the build quality below par.
When it comes to the snowy road performance of Crosswind 4X4 HP, it was not too good.
You can occasionally take these tires on ice, but we don't recommend driving fast. Similarly, the traction and grip were also miserable.
Things We Liked
Dry and wet road performance
Balance in the tires
Resistance against aquaplaning
Things We Didn't Like
Snow road performance
Noise levels are comparatively high
Verdict
Our final thoughts about Crosswind 4X4 HP are that this tire really justifies its title on wet and dry roads. Though it may struggle on snowy roads, it always has been an attribute of a high-performance tire.
Overall, we are quite happy with the output of Crosswind 4X4 HP and will definitely recommend it.
Why Should You Choose Linglong Tires?
There are a few reasons why Linglong tires might be a good choice. For starters, Linglong tires are known for their superior quality and durability.
They're built to last and can withstand even the harshest conditions (the exception is a few models).
Additionally, Linglong tires are designed with your safety in mind. They provide excellent traction and handling in all weather conditions, making you feel confident while driving.
Plus, they're fuel-efficient and environment-friendly, so you can drive easy knowing that you're doing your part to help conserve resources.
Who Makes Linglong Tires?
Shandong Linglong Tire Co., Ltd. is a Chinese tire manufacturer in Zhaoyuan, Shandong, which makes Linglong tires.
The company was founded in 1975 as Zhaoyuan Tire Manufacturing & Repairing Plant, which later became Shandong Linglong Tires Co. This brand is counted among the top 12 tire manufacturers in the world.
Linglong Tires Warranty
Linglong gives 5 years of limited warranty on all of its tires. This warranty covers the replacement of the tires or compensation in other ways if replacement is impossible.
Linglong also gives up to 40,000 miles tread warranty on its selected tires. You can know about this by contacting your local dealer or the nearest Linglong tires retailer.
Are Linglong Tires Good?
Overall, Linglong tires are good. They are affordable and don't go hard on your pocket.
These tires have excellent dry and wet road performance. On top of that, most of their models offer a comfortable and noise-free ride.
Still, there are a few caveats about the Linglong tires. Most of their tires suffer in winter conditions, i.e., on snowy tarmacs.
Plus, a few of their models come with bad build quality. But, in short, Linglong always has something to satisfy its customers.
Linglong Tires Complaints
Although Linglong tires have many benefits, there are a few downsides that consumers should be aware of.
Some people complain that the tires are loud and make too much noise while driving.
Others say the tires don't grip the road well in wet or icy conditions. We also have experience issues related to balance in tires like Green Max.
Finally, some drivers note that the tread life on Linglong tires is shorter than on other brands' tires.
Pros And Cons of Linglong Tires:
Pros
Excellent Dry road performance
Good Wet Road Performance
Tires come with a great warranty
Cons
You may also like to know:
Outro:
Our conclusion about Linglong tires is that this company makes pretty good tires that justify its name and price tag.
Their tires not only perform well, but they also handle road conditions quite well.
We have tested 2 of the top picks of Linglong tires and put them through our testing. They did provide the expected results.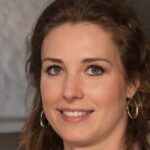 Crystal Hafley is a dedicated writer and content creator for WorstBrands, where she specializes in writing insightful reviews about kitchen appliances and fashion products.
With her expertise, Crystal provides readers with accurate and reliable information to help them make informed decisions about the brands and products they use every day. When she's not researching or writing, Crystal enjoys cooking and exploring the latest fashion trends.