Isabella, our oldest team member, is the one who introduced us to Bridgestone Tires. We were quite impressed with the performance of these tires.
After further analysis, we had some of the top-selling tires of the company in our hands. And we did complete testing of these tires.
Not only do Bridgestone tires offer really good specs, but also they are quite reliable.
With trusted global acclaim, Bridgestone Tires excels in performance, durability, and comfort. Pros outweigh minor cons, making them a top choice for various terrains.
To cover your queries, we have made a Bridgestone tires review guideline.
This guide not only reviews these tires with their pros and cons but also gives our thoughts on their performance. So, what are you waiting for? Let's go:
Why Should You Choose Bridgestone Tire?
It would be best if you chose Bridgestone tires for the following reasons:
One of the most trusted tire brands worldwide
High levels of performance
Excellent durability and comfort
The manufacturer offers a good warranty.
How Have We Tested Bridgestone Tires?
To ensure you get the best tires customized per your personal preferences, we often struggle to make the best reviews.
For this purpose, our team has used different tires throughout the years under different conditions.
To date, we have tested thousands of tires. Now, you can have an idea of our transparency while testing these tires.
Bridgestone Tires Review
Below is a guideline of the top 3 Bridgestone Tires Review for every kind of budget and requirement:
But first look at the following table, which compares top Bridgestone Tires' performance in different road conditions.
| Tire Model | Dry Road | Wet Road | Snowy Road |
| --- | --- | --- | --- |
| Potenza RE980AS | Excellent responsiveness | Exceptional hydroplaning due to broad grooves | Not suitable for dense-packed heavy snow |
| DriveGuard | Fantastic traction and grip | Excellent hydroplaning and braking | Good on light snow |
| Dueler A/T Revo 3 | Very responsive | Good handling and stability | Rocks both light and heavy snow |
1. Bridgestone Potenza RE980AS: Popular High-Performance Tire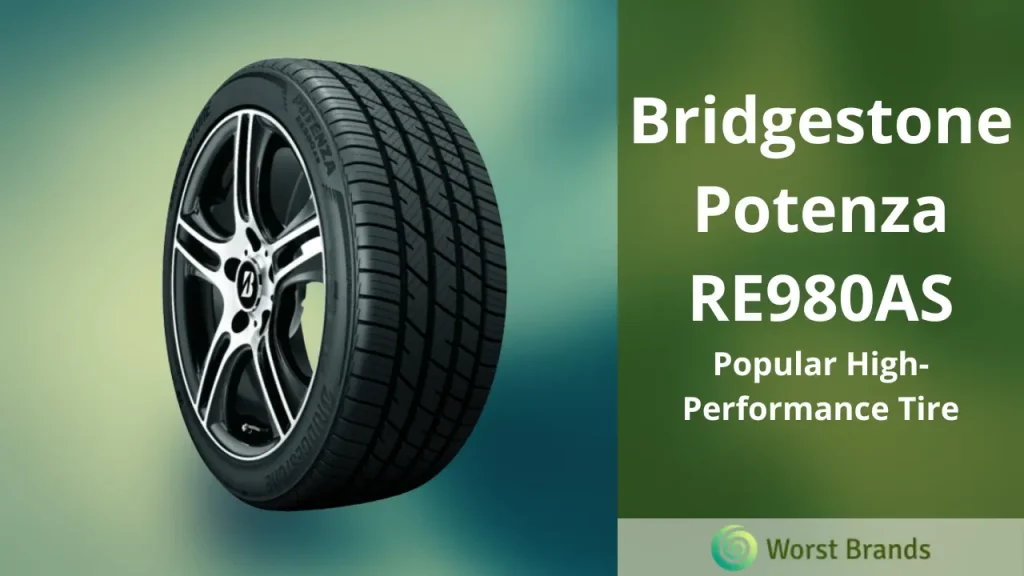 An ultra-performance tire that comes with an asymmetric tread pattern, the Bridgestone Potenza RE980AS is a tire with outstanding performance.
The additional benefit of this tire is that despite its high performance, it won't sacrifice its mileage and all-season ability.
But the real question is, can Potenza RE980AS compete with other high-performance tires, especially Michelin? Let's see in the full review:
Dry road performance:
The dry road performance of Potenza RE980AS was pretty amazing. The tire has great responsiveness, and the driving experience was excellent, even at high speeds.
The best part is that it has one of the greatest performances in the handling department.
This tire offers fantastic traction and grip, outperforming many, even some from the renowned tires of Michelin.
Similarly, the braking time and distance were par excellence. In short, Potenza RE980AS didn't give us any chance to complain. A complete package, indeed!
Wet road performance:
Just like dry road performance, the tire driving on the wet road is also excellent.
You can say that some high-performer summer tires performed better than Potenza RE980AS; they were only meant to be driven in summer.
On the other hand, this tire has top-notch performance in every weather. Having said that, the hydroplaning was exceptional, thanks to the board grooves.
The traction was also good, owing to the lateral grooves and 3D full-depth sipes..
Snow performance:
After all the praises of the tire, you can ask us how well it performed on a snowy road. It was okay, meaning Potenza RE980AS was only good at the light snow.
But we recommend replacing the tire with winter tires for heavy and dense-packed snow driving.
Pros
Very brilliant performance on dry and wet roads
Fantastic build quality, including a double tread pattern
Quiet on highways
Cons
Heavy snow performance is not good
Ride quality can be worse than other same-class models
Verdict:
In the end, there comes this question. Should you buy a Potenza RE980AS as a high-performance tire?
Absolutely yes! The tire didn't show any suffering on wet and dry roads.
Plus, it was quite good on the light snow. It only lags on the heavy snow. We don't think you should skip the tire for this little problem.
2. Bridgestone DriveGuard: Great All-Season Tire
Referred to as the most comfortable tire, Bridgestone DriveGuard is a tire that has the sole purpose of giving you a smooth ride, irrespective of the weather.
It is labeled as a run-flat tire, meaning that you can drive it even after getting a puncture in it.
Having said that, this tire is meant for passenger cars, SUVs, and coupes. But does a run-flat tire really run the way we expect? Let's find out:
Dry road performance:
We still remember when Isabella had this tire on a Mitsubishi Lancer Sportback, and we were very happy to have a ride on it.
As explained earlier, the primary purpose of the tire is to give you a comfortable and smooth journey, and it really supersedes our expectations.
A smooth ride, exceptional traction, and grip make it a top choice, similar to some attributes we noted when reviewing Mastercraft tires.
However, this tire is not meant for powered cars. So, you should expect loose handling at high speeds. Also, it lags on the fast corners.
Wet road performance:
Regarding the wet road performance, suffice it to say that Bridgestone DriveGuard is our new champ in run-flat, all-season tires.
Having said this, it performed phenomenally on the wet tarmac with a quiet, smooth ride.
Also, the hydroplaning was excellent, alongside the best-in-class braking. Again, you should not put pressure on the accelerator if you are using this tire on a wet road. Drive normally and enjoy the performance.
Snow performance:
We have often seen that the snow performance is the area where midrange tires suffer. Our little champ was mediocre at driving on a snowy road.
The company claims that they have increased the biting edges since the last generation, yet the performance was average.
In short, Bridgestone DriveGuard banged the light, snowy road but cried on the heavy and thick snowy pavement.
Pros
Run-flat all-season tire
Excellent wet road performance
Quiet driving on the highway
Cons
Not a good option for speed driving
Suffer in the handling department
Verdict:
So, should you go for Bridgestone DriveGuard? As per our suggestions, you should definitely go for this tire. The run-flat feature in this price segment is a plus point of the tire.
And with that exceptional performance, ignoring the snowy roads, you will surely enjoy the most comfortable ride you have ever had.
Similar blog: Nokian Tires Review
3. Bridgestone Dueler A/T Revo 3: Suitable All-Terrain Tire
An all-terrain tire built for modern 4×4 trucks, SUVs, and coupes, the Bridgestone Dueler A/T Revo 3 has some unique qualities to offer.
It has a new automotive development technology coupled with a different tread pattern.
Said this, this tire delivers an efficient off-road drive without compromising on the on-road experience.
Dry road performance:
The tire behaved really well on the dry tarmac. Our first expression was that Dueler A/T Revo 3 is a very responsive tire.
It handles the gravel, dirt, and unbalanced roads quite well. Great handling, especially on rough terrains, rivaling some of the traits we've seen in Continental tires.
However, you may not experience good feedback from it on the road, especially at high speeds. Similarly, the stopping distance was also longer.
Other than that, we didn't find any issue in the cornering department or the car's stability.
Wet road performance:
Overall, Dueler A/T Revo 3 gave a really good wet road performance.
The handling was in the range, the stability was okay, and the traction and grip were excellent. Plus, it also offered hydroplaning resistance.
Unlike dry road performance, braking was also comparably fine this time.
Snow performance:
Dueler A/T Revo 3 is one of the few all-terrain tires that actually have a very good snowy performance.
No, it didn't have a 3PMSF rating symbol; still, it rocks heavy snow generally and lights snow particularly.
Plus, the high-void area gives you enough traction on the road. What a masterpiece from Bridgestone it is!
Pros
Exceptional handling on the dry roads
A super-responsive tire
Traction and grip were good
Cons
Slightly longer distances at high speed
Unlike other all-terrain tires, it is not a tough build
Verdict:
If you are thinking of getting a true all-rounder tire, you should end your search on Dueler A/T Revo 3. It performs in every kind of environment and on every kind of road.
Though there were minor issues with the tire, it had a really good performance.
Who Makes Bridgestone Tires?
Bridgestone Corporation makes Bridgestone tires. Actually, the company purchased the Firestone in 1988, the previous owner of the Bridgestone tires, and shifted the headquarters to the Tokyo Square Garden, Tokyo.
Are Bridgestone Tires Good?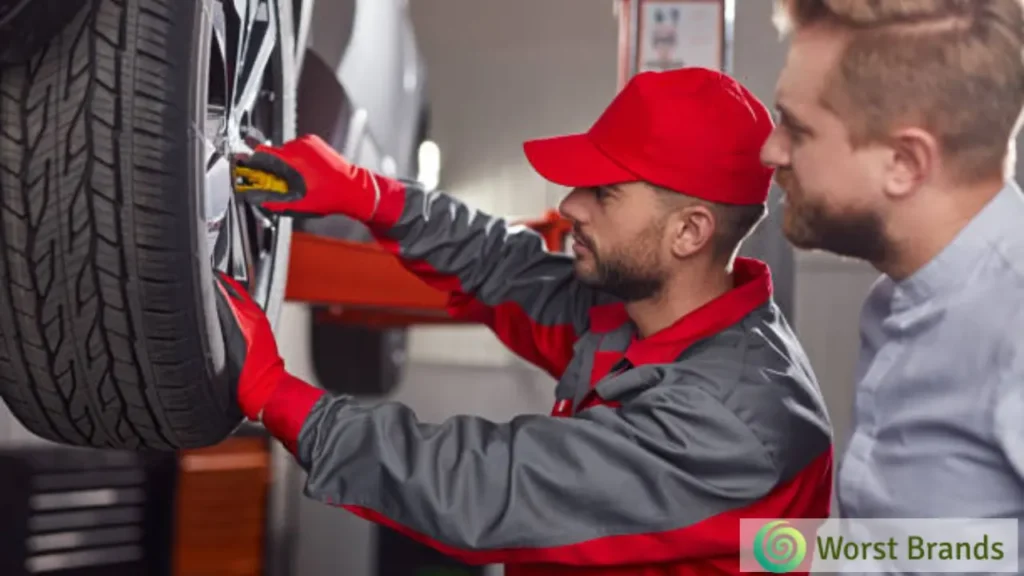 Absolutely, Bridgestone tires have undoubtedly carved out a strong reputation in the tire industry, standing as a symbol of reliability and excellence.
Our tests reveal a consistently high quality across their range.
Whether it's the Potenza RE980AS or the all-season adaptability of the DriveGuard, Bridgestone showcases an impressive performance on both dry and wet terrains.
What sets them apart are innovative features like the run-flat technology in the DriveGuard, ensuring drivers aren't left stranded in the event of a puncture.
While they excel in diverse conditions, it's noteworthy that some models might fall short in extreme snow or high-speed scenarios.
However, the assurance of substantial warranties and a commitment to rider comfort balances out these minor shortcomings.
Bridgestone Tires Warranty
Bridgestone offers its customers the following warranties:
Manufacturer's Limited warranty under which you can claim your tire if it gets worn in a specific mileage range
Limited Mileage Warranty, which lasts for 5 years, and you can get your tire replaced if it treads down to the indicator
Winter and Temporary Use Spare Tires service where you can replace your spare tire from the manufacture
Bridgestone Tire Complaints
Here are a few complaints from Bridgestone Tire company:
Some of the company's all-season tires deliver lousy winter performance
One of the lines of the tires, Ecopia, has an overall poor rating in every kind of weather
Some people faced treadwear issues from the company
Final Words
Too long; didn't read? Here is the final verdict about the Bridgestone tires. The company has been famous for making really good tires that excel on every road.
They may seem a bit costly compared to other cheap brands. But these tires have a lot to offer. Bridgestone tires are among the best in the class.
In short, opting for Bridgestone is a nod to quality, performance, and peace of mind.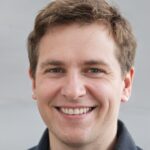 Steven Settles is a professional content writer with over 7 years of experience in writing for different niches, including brand reviews, technology, fitness, and more.
Currently, he is working as a content writer for WorstBrands, where he provides insightful reviews of different products, including home appliances, outdoor gear, fashion, and kitchen products. In his free time, Steven enjoys traveling and exploring new places.