With more than 100 years of excursion in the nail-biting competitive market, General tires marked its goals to compete. It's an American heritage company leading in Germany.
General Tires and Rubber company had several monikers in the past. However, it was finalized as General tires after German company Continental purchased it in 1987.
It was initially founded by a Firestone franchise owner in 1915.
The company has launched 19 tire models with exceptional tread life warranties. General tires are commonly available for Sedans, SUVs, and mini trucks.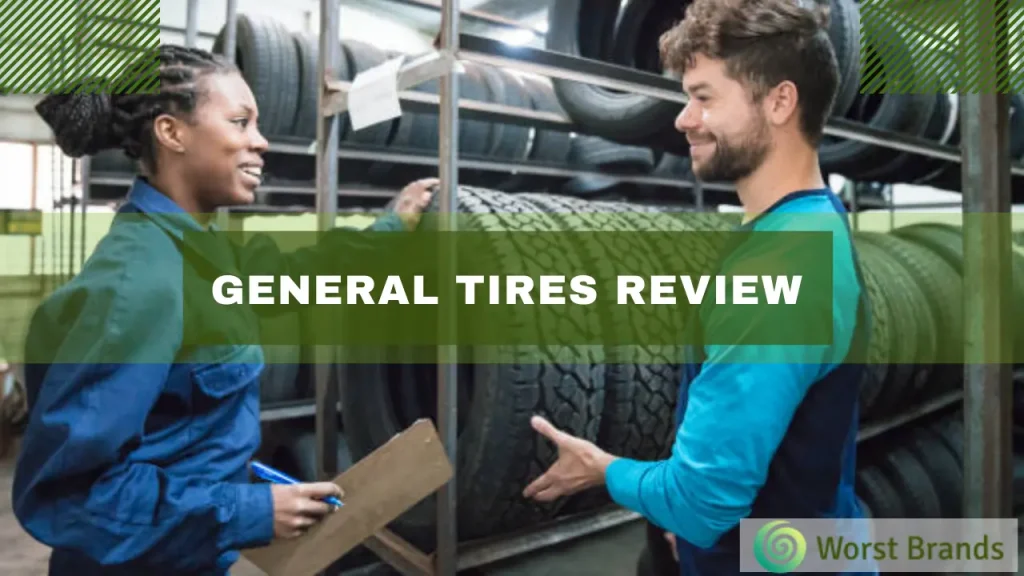 Well, the General tires are Continental production but stamped as General tires. The tires are cost-effective but high in quality and functionality. The General tires in the market can battle with expensive tires such as Bridgestone's.
The prices, quality, and other design features couldn't stop us from reviewing and testing these tires. So, let's start the General Tires Review.
How Have We Tested General tires?
As said earlier, General tires are exemplary and are exported worldwide.
We tested these tires based on the quality, efficiency, cornering, maneuvering, and weather conditions such as dry, wet, and winter.
From all seasons to best summer tires, highway all-season to on/off-road, and sport tires are available by the company. Some of the tires aren't suitable for winter conditions.
Top 5 General Tires Review
This General Tires Review will give you a complimentary guide about the top tires from the company. We have critically analyzed these tires during the testing period.
Keep in mind that the rim diameter of sports General tires is more significant than other models. Yet, there are only three options available 15, 16, and 17 inches.
Without further ado, let's dive into it.
1. General Tire G-MAX RS: High-Performance Summer Tire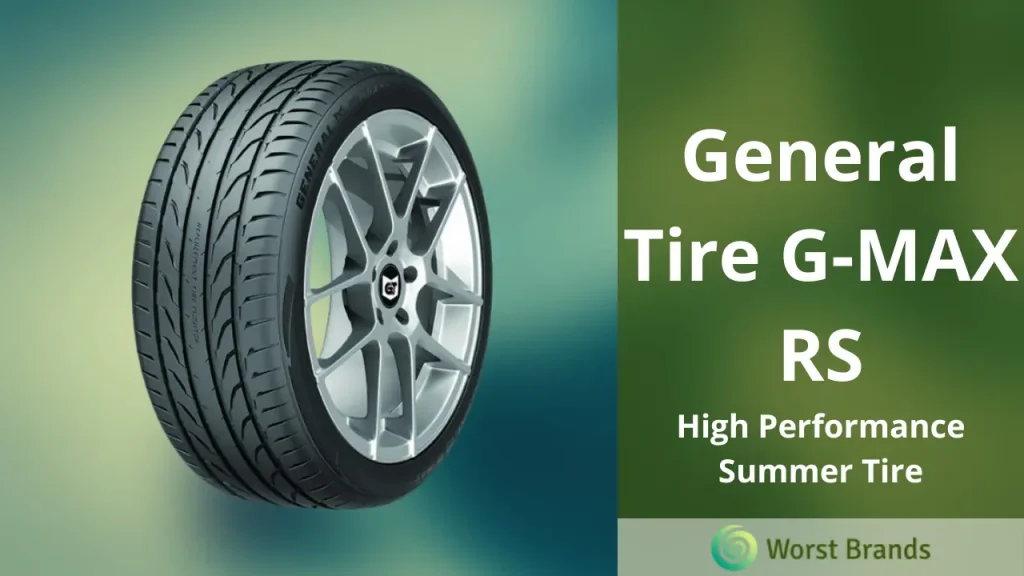 The design and compound of this tire are made for summer. This model comes with smart monitoring technologies such as RTM and VAI.
These technologies helps us about the alignments and condition of the tire to be replaced.
Moreover, the central rib pattern design and circumferential grooves prevent hydroplaning.
Also, the SmartGrip technology provides stability and good contact with the surface.
The tires couldn't perform when I landed them on deep snow, so I do not recommend these for severe winter conditions.
However, the tires were slow on corners, with sluggish steering, especially on corners. Also, there isn't any treadwear warranty available for this model.
What we like:
Stable and improved handling.
Suitable for wet and dry conditions.
Grooves' design resists hydroplaning.
What we don't like:
No treadwear warranty.
Not suitable for snow and winter conditions.
2. General Grabber ATX: Good All-Terrain Tire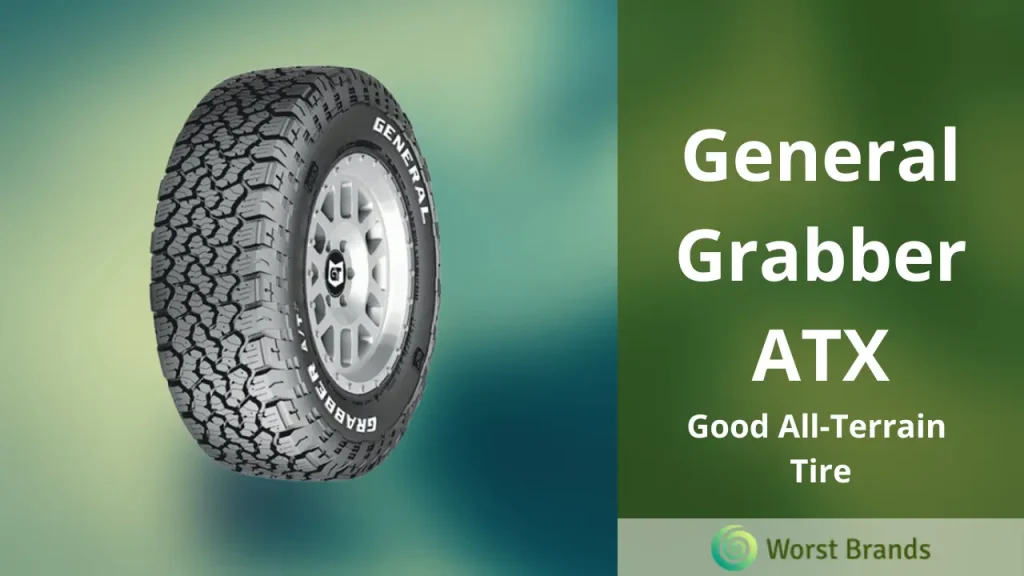 The General Grabber ATX was manufactured explicitly for light trucks and SUVs. The tire made us astounded by providing a comfortable ride off-road.
However, we expected noises might pop up from the tires. Avoid plugging these tires if you travel most by highway or in extreme off-road terrains.
The tires are impressive in deep snow, as they are rated as Peak Mountain snowflake rated tires.
For me, they are remarkable in several winter conditions, snow, and ice. Even though the tread life was nearly half, there was still great in these weather conditions.
The plus point of this tire is the Duragen Technology which boosts durability by providing ultimate strength and stability.
In addition, the zig-zag tread pattern on ATX provides adhesion in slippery and wet conditions.
There are 40-different sizes available, which start from 14, 15, and 20 inches, respectively.
What we like:
Excellent in deep snow.
Durable and stable in all conditions.
Provide a comfortable ride off-road.
What we don't like:
Not suitable for highways and mud terrains.
3. General Altimax HP: Excellent All-Season Tire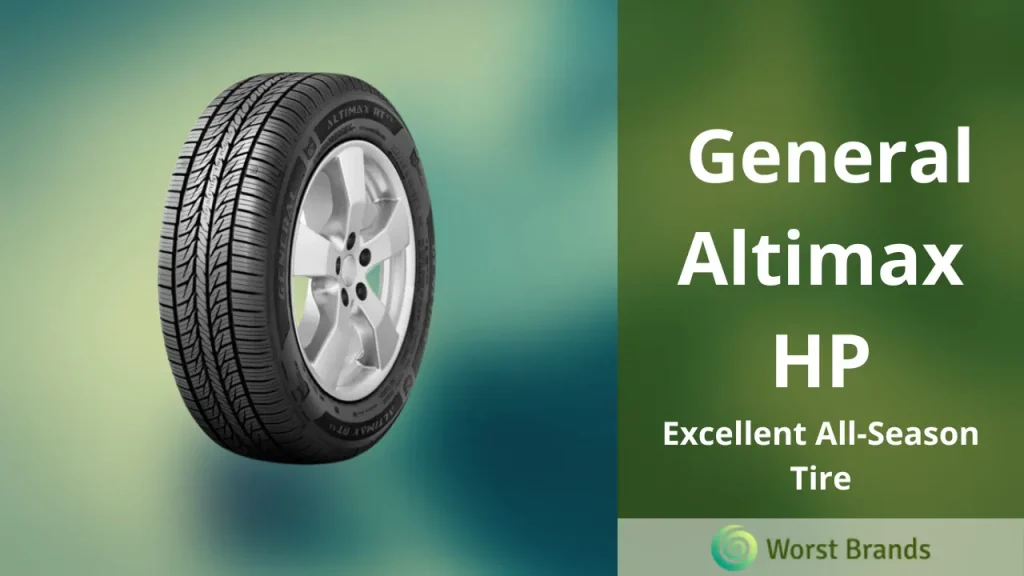 The General Altimax HP comes with RTM and VAI technology, which lets drivers acknowledge the alignment and replacement of the tire. These tires provide serenity and comfortability in your ride.
The model is engineered with a unidirectional tread pattern, and a circumferential groove doesn't allow hydroplaning in tires. However, the tires are noisy as compared to other tires.
We tested this model by driving 300 miles, and by half of the track, we were already satisfied with the grip.
The tire handled the pressure splendidly when I increased it from 36 to 46 PSI with so much less noise produced.
The tire is manufactured with silica compound paired having a low foundation which provides robust durability. It comes with two treadwear warranties for H and V.
What we like:
Good in all seasons: wet, dry, and winter.
Manufactured with high-quality materials.
Provide stability and comfort ride.
What we don't like:
A little bit noisier than other models.
4. General Exclaim UHP: Suitable High-Performance Summer Tire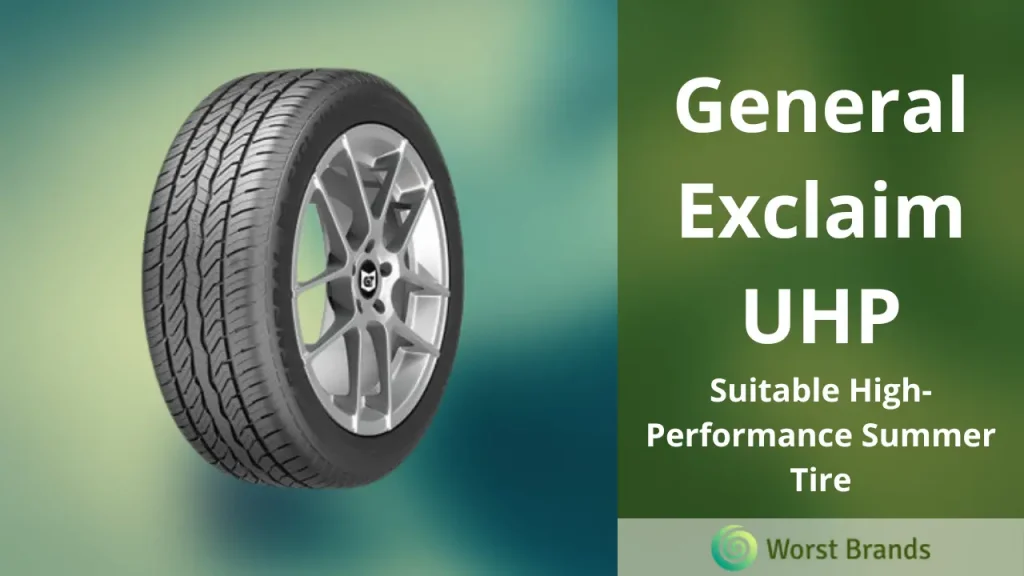 The General Exclaim UHP tire is made for sedans and sports coupes. This model is suitable if you are tight on budget.
The exquisite double V-shaped tread pattern design and lateral wave provide with silica tread compound paired with wide shoulders.
Because of this, I didn't feel a jolt while driving this model in wet and dry conditions.
The model is suitable in light snow, but if you live in an area where weather conditions are always cold, don't plug in this tire.
We also expected to see some stiffness on the sidewalls to provide more lateral steadiness, less air escaping, and save the tire body plies.
Moreover, the directional tread pattern and centered grooves evacuate water from tires and reduce hydroplaning.
In addition, the reinforcements such as steel belts paired with nylon and polyester increase longevity.
What we like:
Cost-effective tire.
Long-lasting.
Provide comfort rides in wet and dry conditions.
What we don't like:
Not suitable for severe snow conditions.
5. General G-MAX AS-5: Top-Notch All-season Tire
The tire replaced the previous model AS-3 with its exceptional performance. It was launched in 2017.
The General G-MAX AS-5 provides precise and improved handling, excellent on corners. The tire relies upon the category of Sedans, sports coupes, and sports cars.
The asymmetrical tread pattern and the SmartGrip technology make your ride smooth in dry and wet conditions.
The four circumferential grooves paired with broad shoulders prevent the risk of hydroplaning by not allowing water in the tires.
However, the tire won't be suitable enough for extreme snowing conditions. Although, you can drive this in light snow.
In addition, we observed that AS-5 is much better than the previous model, AS-3.
The cornering, grip, and performance on wet and dry pavements are impressive, which I expected by going through the tread pattern design.
For us, this model can be easily comparable to top-notch brand tires such as Continental DWS06 and Michelin AS3 plus.
What we like:
Improved handling.
Excellent cornering and grip on uneven terrains.
Smooth and less noisy ride.
What we don't like:
Not preferable in severe winter conditions.
Pros and Cons of General Tires
Pros
Affordable tires.
Improved handling.
Technology enhancements.
Stable in dry and wet conditions.
Tire indications RTM and VAI.
Cons
Most tires are not suitable in winter conditions.
Are General tires good?
General tires have everything, whether you have a 4×4 SUV or a truck. Moreover, they have a wide range of products available.
They are certainly a great option if you are tight on budget. However, they might not be the cheapest tire available in the market.
As we mentioned above, General tires are owned by Continental. Continental Tires are a significant name in the tires industry.
The same method, materials, and technologies make General tires.
We decided to go through General Ultimax RT 43, an all-season best tire. This model is fit for dry to wet conditions and winters, too.
The tread pattern design with biting edges helps this tire maintain good traction in winter.
Why should you buy General tires?
There are a couple of reasons we chose to install these tires for a test. The tires are formulated and manufactured with steel and silica compounds.
They are coated with textile materials such as Nylon and Polyester. Also, the circumferential grooves disclose water and prevent hydroplaning.
These tires also come with advanced technology to provide more secure and safer products to their customers. Let's hear some of the reasons.
Variety of Products
There are 19-tire models available, which means you can purchase any season tire at an affordable cost.
The brand includes passengers, trucks, SUVs, performance, winter, and other commercial tires. Almost every tire is suitable for uneven terrains.
Moreover, the tires have different rim sizes available. Make sure you keep this in mind before taking another step.
Long-lasting
The first thing which comes to our mind before purchasing a tire is longevity.
The reinforcements such as steel belts, Nylon, Polyester, steel beads, and the exquisite tread pattern design of the tires make them durable enough.
One more thing which excited us is that it comes with a 75,000 miles warranty and a 45-days replacement warranty.
Technologies used in General Tires
StabiliTread Technology The StabiliTread Technology increases the stability of fast corners by creating a patch between the terrain and the tire.
The addition of SmartGrip Technology allows the tire to create a firm grip, which provides improved and precise handling with much stability to the driver.
Replacement Tire Monitor (RTM) And Visual Alignment Indicator (VAI)
The Replace Tire Monito is placed thrice on the circumferential rib of the tires. It navigates when the driver needs to replace the tire when worn or cracked.
While enjoying the smooth ride, you won't notice wear on your tire.
Don't worry; with the Visual Alignment Indicator, you can check the misalignment of your tires to avoid wear. It is placed thrice on the circumference of the tire.
Final Verdict
Overall, these models of general tires have excellent and impressive performance in dry/wet conditions.
Tire models like AS-5, etc., have average performance in snow and winter conditions.
Although, reinforcements such as nylon, and polyester, which are molded with silica compounds, boost the durability rate.