WorstBrands.com is a participant in the Amazon Services LLC Associates Program, an affiliate advertising program designed to provide a means for sites to earn advertising fees by advertising and linking to Amazon.com
Are you looking for tyres that are not too expensive and give the most on the road? Well, you can think about Kapsen Tyres.
This Chinese company emerged on the radar a few years ago and has been producing some really good tyres in the midrange section.
Shout out to our junior product hunter, Lucas, who has managed to get a couple of these tyres.
So, after thorough testing, we have prepared this Kapsen Tyres review guide for you. Stay with us to know more.
Why Should You Choose Kapsen Tyres?
You should choose Kapsen Tyres because they have the following properties:
Their tyres offer great value for the price. They can easily beat other midrange tires in terms of performance.
The company offers a good range of products, including commercial and passenger tyres. So you can be sure to get one for your vehicle.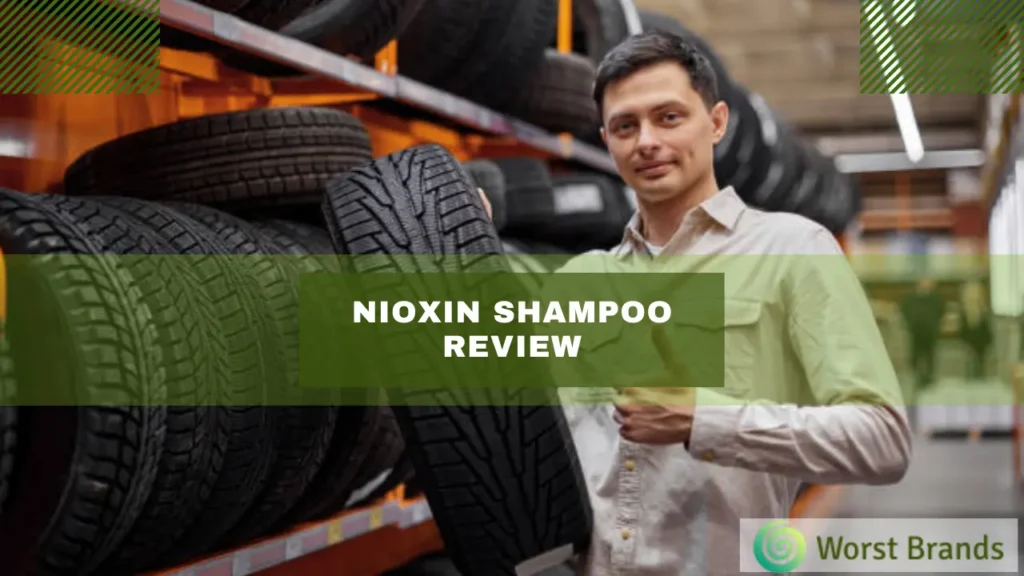 How Did We Kapsen Test Tyres?
We perform a series of tests at our garage to analyze a tyre completely. We perform grade tests as well as check for OE marks.
Our panel of experts ensures that the tyres are assessed for all the qualities the company claims.
Kapsen Tyres Reviews
Now, Let's jump into our top 2 picks for this blog.
1. Kapsen PracticalMax H/T RS21 Review:
Coupled with a 60,000 km warranty, Kapsen PracticalMax H/T RS21 has superb performance on the road.
The company specially designed it for highway road driving and has a radial design.
PracticalMax H/T RS21 (P235/75R15) has an H speed rating and makes sound up to 71 dB.
This tyre has a load range of 105 and can bear up to 300 Kpa pressure. We tried a set of these tyres with a Toyota Landcruiser, and below are the results.
Road Performance
Okay, straight to the point. The company may have claimed it is a performance tyre, but you shouldn't expect to drive like other premium highway tyres. We would rate it 7/10 on our testing radar, which is not too bad.
The dry road grip of Kapsen Tyres is pretty good. These tires will give you excellent road handling along with a silent ride.
Since these are highway tyres, they go best with SUVs and passenger cars.
PracticalMax H/T RS21 has quite a unique design. There are 4 grooves on the thread. 2 are lateral, while the other 2 are in the center.
What makes this tyre special is the pattern plan on it. The micro sipes between the central and lateral grooves make the symbol of the cross.
In contrast, the small cuts between the central groove give the central line a block-like appearance.
I forgot to mention that the lateral sipes pattern on the shoulder makes the overall look aggressive and dissipates the thread's heat.
Additionally, a solid block pattern plus tread ribs ensure straight-line stability. This well-thought pattern design gives you fantastic dry and wet road handling at normal speeds.
Said that the steering is quite responsive, even at sharp turns. However, this tyre suffers in the braking department as it won't get enough help from the road.
Another noteworthy thing is wet road handling. When we rode over this tyre on a slippery tarmac in heavy rain, we found that it suffered from a wet grip.
These things can't be seen at average speeds but will be prominent at top velocities. Since there is no stability on top of the meter, you may feel a lag in the performance.
Last but not least, the snowy road driving by PracticalMax H/T RS21 is pretty miserable. It slips even at normal speeds on the icy and slushy asphalts.
The tyre will struggle for even normal grips and traction; therefore, not recommended for snowy driving.
Things We Liked
Excellent normal-speed driving
Adequate traction and grip on dry roads
Things We Didn't Like
Verdict
When I first started using PracticalMax H/T RS21, I was impressed with its performance.
But with time, I realized that it performed like other upper-midrange tyres. With being exceptional at normal speeds, it was average at high speeds.
2. Kapsen DurableMax Taxi RS01 Review
Kapsen is a company that has almost every kind of tyre, ranging from passenger to commercial ones.
Kapsen DurableMax Taxi RS01 is another tyre from the company's commercial series. Since it is rated C, it can bear a good load suitable for trucks and cargo vans.
The tyre (165/70R13) has a 79 load index and can bear 300 Kpa pressure.
The standard rim size is 5.00B, and the tyre falls in the T category regarding speed. Available in almost 30 sizes, this tyre is labeled as E in EU Tyre Label.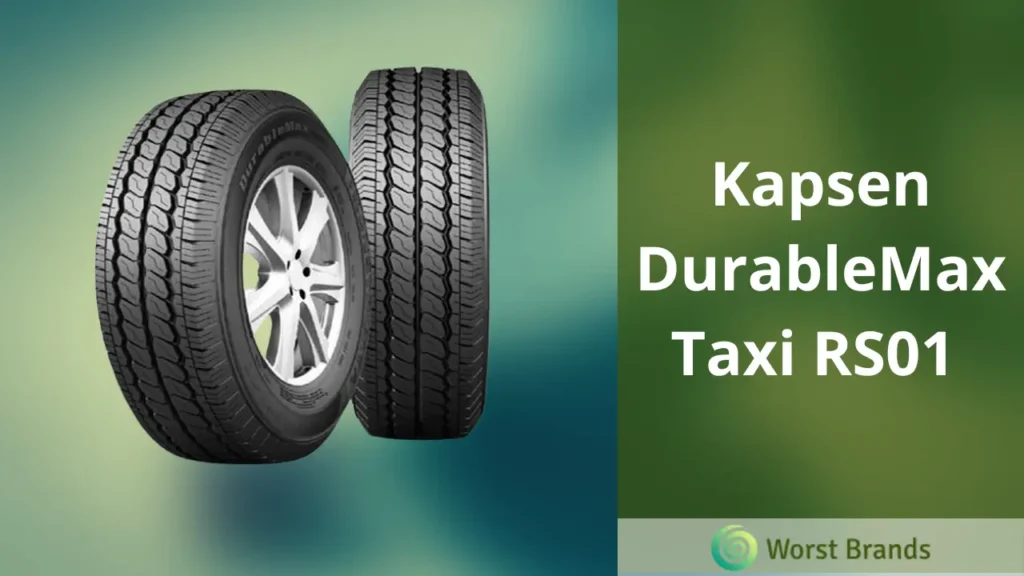 Road Performance
When you hear about taxi tyres, what do you think? The tyre must be economical, fuel efficient, and have good build quality. Well, good for you, as this tyre qualifies for all these things.
DurableMax Taxi RS01 has a practical yet common tyre thread. It is designed in such a way as to maximize performance while reducing fuel costs. The tread pattern is manufactured so that it creates 3 grooves.
The groove in the middle is equipped with a central line to enhance shoulder stability. On top of that, the treads make a blocky design.
This wide block pattern enhances mileage and ensures a safe drive, yet it is not as good as it should be.
Another thing that we would like to mention is that a combination of ribs and grooves decreases the overall rolling resistance and will also improve fuel efficiency.
Regarding the tyre's performance, DurableMax Taxi RS01 is not meant for high-speed driving. And, obviously, cargo vans and taxis also don't run as fast as other passenger cars.
Yes, you can easily get the most out of this car. There will be enough traction and grip to maintain a smooth ride.
Similarly, this tyre also has good braking capabilities. However, it may lose its cornering grip sometimes.
Alright, let's discuss the wet road performance of the tyre. If your vehicle is kept at normal speeds, DurableMax Taxi RS01 won't leave your side.
But as soon as you try to push the paddle, the tyre will swivel away from the traction. So, if you are not thinking of making your car a speedster, everything will be fine.
Things We Liked
Normal speed driving
Braking on both wet and dry roads
Robust build quality
Things We Didn't Like
The tyre is not suitable for high-speed driving
Verdict
DurableMax Taxi RS01 is a tyre meant for commercial vehicles like taxis and cargo vehicles. So, it has a like-wise performance.
This means to say it can bear a good weight and has good thread quality. But its performance is mediocre.
We can recommend the tyre to any taxi driver as it fulfills all the basic requirements.
You may also love to read about our reviews on other tyre brands:
Who Makes Kapsen Tyres?
Kapsen Tyres are manufactured by a state-owned Chinese brand Shandong Huasheng Rubber Co., Ltd.
This brand is situated in Guangrao Town, Shangdong, and owns many companies, including Kapsen.
Kapsen Tyres Warranty
Kapsen tyres can get up to 80,000 Km of tread warranty or 3 years of workmanship warranty, or both.
Moreover, this warranty varies from tyre to tyre and region-wise. For example, you may get up to a 60,000 Km warranty in the US. So, contact your nearest retailer to know more about the warranty.
Kapsen Tyres Complaints
Some of the most common Kapsen Tyres complaints are as below:
They are not as good as other well-established tyre brands in the USA.
These tyres are sometimes not available. As Kapsen is a Chinese brand and due to China-America conflicts, there can be issues regarding the availability of their tyres.
The brand does not claim a warranty. Well, this issue can occur due to differences in borders. Since the company doesn't have official partners in the West, third-party retailers can sometimes cause problems.
Are Kapsen Tires Good?
Yes, Kapsen Tyres are quite good. Their most highlighted features are:
They are affordable
These tyres offer a quiet and smooth ride
They have a good build quality
Though Kapsen Tyres have quite pleasing qualities, they are not perfect. They can have issues like miserable snow road driving, below-par braking, and loss of cornering grip.
Pros And Cons of Kaspen Tyres
Pros
Good performance on dry roads
Comfortable and noise-free ride
Cons
Snow performance is not so good
Final Words
After testing, we can see how good these tyres are and how well they perform in the given conditions.
Kapsen, being a Chinese brand, does offer great value for its tyres. Though these may not be as good as other flagship tires, such as Michelin, or Bridgestone tyres, they are still better than many low-quality tires.
Being mid-range tires, they also lag in snowy conditions, so I suggest opting for another brand if you live in snowy areas.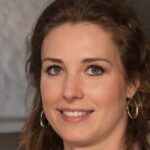 Crystal Hafley is a dedicated writer and content creator for WorstBrands, where she specializes in writing insightful reviews about kitchen appliances and fashion products.
With her expertise, Crystal provides readers with accurate and reliable information to help them make informed decisions about the brands and products they use every day. When she's not researching or writing, Crystal enjoys cooking and exploring the latest fashion trends.