We have recently reviewed famous Chinese Tyre brands. However, Goodride got our attention in terms of quality, efficiency, and other performance parameters.
Goodride Tyre is a subsidiary of a prominent Chinese brand Hangzhou Zhongce Rubber Cooperation. It is a brand ranked 9th in the global Tyre manufacturing companies.
They are one of the biggest Chinese manufacturers, supplying their products in more than 120 countries.
Moreover, the Goodride Tyres aren't cheap but offer excellent value in terms of performance and quality.
They have Tyres available for different weather conditions in different sizes in mid-range to premium price tags.
This blog gives a comprehensive Goodride Tyres review so you and our consumers can buy the best product from this Chinese brand.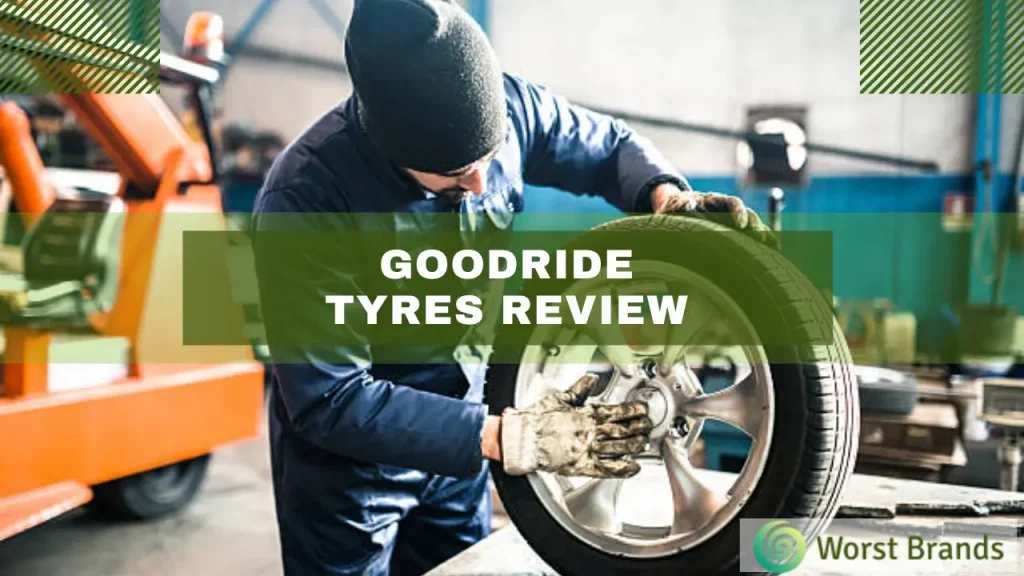 Also, check out our blogs on Kelly Tires Review and whether Kapsen Tires are good.
Who Makes Goodride Tyres?
As I have mentioned, Goodride Tyres are manufactured by a Chinese brand, The Zhongce Rubber Co., Ltd.
You can find a variety of Tyres from Goodride; they have all-season, summer, and winter Tyres under their umbrella.
Goodride hasn't been acknowledged by most drivers today, as they are relatively new compared to other premium brands like Michelin, Goodyear, Pirelli, etc.
Yet, they have been superior overall in terms of all parameters that a driver demands.
They have adopted innovation in their Tyre development process without compromising quality.
The Tyres are primarily traded in North America, Australia, New Zealand, and Asia.
Goodride Tyres Warranty
The mileage warranty depends upon how you drive your vehicle on corners and maneuvers.
Although, the Tyres can easily last up to 40,000 to 50,000 miles. Moreover, Goodride also offers 5 years of warranty on their products worldwide.
Why Should You Choose Goodride Tyres?
Goodride Tyres offers a compelling blend of durability, quality, and performance across various road conditions. They are available in all-season, summer, and winter variants.
Now let's talk about specific features which make these tyres worth buying.
You may also like to know:
1. Durability
As we've mentioned, the Tyres have a good tread wear warranty between 40,000 to 50,000 and speed ratings. You can drive with these without any hesitation at high speeds.
Moreover, the Tyres have reinforced sidewalls and exquisite tread pattern design to ensure the safety of the drivers.
2. Quality
The Tyres are manufactured by the top Chinese brand, which means they adopt the same methods and innovations in production.
Furthermore, they have superior quality materials for the fabrication of their Tyres.
3. Wide Range of Tyres
As I've mentioned above, they have all types of variations available in their company.
You can buy passengers, SUVs, crossovers, light trucks, commercial, offroad, and many more models, which are manufactured in masses.
4. Trusted Worldwide
The Tyres are trusted globally and retain their quality mark. Moreover, they have gained popularity in North America and Asia, where people are enthusiasts of driving.
In addition, they offer an Accidental Tyre Damage Warranty, which means you can roam around your city without hesitation.
5. Handling
The Tyres have an impressive treadwear design, ensuring stability and comfortability in dry, wet, and winter conditions.
The grooves and tread blocks remove the water and reduce hydroplane risk, providing a smooth ride in wet conditions.
6. TUV Tyre Test Mark
It's a mark awarded to the Tyres that have passed specific tests.
The Goodride Tyres have these marks available, ensuring better quality for the drivers on different terrains.
The mark is only stamped when the Tyres have passed manufacturing and product quality.
How Have We Tested Goodride Tyres?
We are passionate and have the know-how of Tyres. As an integrity team, we will give our honest reviews about Goodride.
Our testing staff has made sure to analyze every pair of sets critically.
We check Tyres on parameters such as quality, performance on different terrains, and Tyre behavior at high speeds.
Most of the reviews on the internet aren't giving fair marks on products; however, that's not the case with our team.
Let's hear them without further ado.
Top Goodride Tyres Review
Let's review our top picks from the Goodride Tyre brand.
1. Goodride Sport SA-37
First on our list of Goodride Tyres Review is The Goodride Sport SA-37. It is an aesthetic-looking Tyre, suitable for SUVs and passenger vehicles.
The Tyre has an advanced structure for top-notch performance in dry and wet conditions.
They are available in sizes 15, 16, 17, 18, 19, 20, 21, 22, and 24-inches with an infused advanced silica compound.
They are M+S rated, so you can easily take them on mud and snow; however, let's see the performance on different terrains.
Dry Road Performance
The Tyre performed pretty well on a dry road, although it produced vibration, which is not good.
However, the asymmetric tread pattern enhances dry highway road performance. Also, the Tyres were excellent on corners.
I tested these on one of my SUVs, and they did great on dry pavements by providing impressive handling and better gripping on the surface.
Wet Road Performance
The wet road performance is below average; the hydroplaning resistance is just non-existed.
The grooves are designed to evacuate water; however, this isn't the case with Goodride SA37 on wet pavements.
I would 6 /10 for the wet performance because of the lack of aquaplaning resistance.
Snow Road Performance
As I've mentioned, these Tyres are designed for summer. So, I won't recommend jeopardizing your vehicle with these pairs of sets in winter conditions.
Things We Liked:
Good tread wear warranty.
The Tyres have improved handling and stability on dry roads.
Excellent on corners.
Things We Didn't Like:
The Tyres have below-wet traction.
They aren't suitable for snow.
Verdict
Overall, the Tyre condition was excellent. The Tyres have enhanced handling performance on dry highway pavements.
You can also push them hard without hesitation, as they are speed-rated Tyres. Moreover, Goodride SA-37 is also a great sports Tyre, which I mentioned above.
However, the Tyres aren't suitable for driving on snow pavements, so keep that in mind.
2. Goodride SL309 A/S
Do you know a large SUV or a light truck? If yes, featuring Goodride SL309, an all-season robust Tyre suitable for light trucks and SUVs.
They are known for their supreme performance on dry road tractions.
The SL309 is available in sizes 15, 16, 17, and 18 inches with Q and R speed ratings.
They are also wallet-friendly and durable. A set is also an excellent option for speed racing, too.
Dry Road Performance
The dry road performance is pretty impressive. I was expecting this sort of performance from this set on the dry road; however, they were excellent.
Also, they have good braking performance and improved handling.
Wet Road Performance
The wet road performance from this pair couldn't satisfy me.
However, the grooves and zigzag pattern did their job well by evacuating the water away from the Tyres and preventing the risk of hydroplaning.
Snow Road Performance
The snow road performance is the same as the wet road performance. So, don't drive with these Tyres in severe winter conditions, or it can result in sidewall crackability.
Things We Liked:
Excellent dry road performance.
The Tyres provide good gripping and handling on corners.
I liked the overall tread pattern.
Resist hydroplaning.
Things We Didn't Like:
The Tyres have below-average wet performance.
Verdict
The Tyres don't have good gripping on wet pavements; however, they are great overall.
The cornering on dry pavements and performance at high speeds did an excellent job.
Moreover, the Tyres have great tread and silica compounds for robust durability.
In addition, they easily resist hydroplaning in wet conditions, which is best for SUVs.
3. Goodride SL369 A/T
Goodride SL369 is an ideal choice for drivers who require a budget Tyre for all terrains and weather conditions.
Goodride SL369 is an affordable Tyre suitable for pickups, SUVs, and 4WD vehicles.
Moreover, the overall tread pattern is impressive for dry, wet, and winter conditions. It's an M+S-rated Tyre, which ranges between 14-20 rim sizes.
In addition, it has an advanced rubber compound for better performance in all terrains, even off-road.
Dry Road Performance
The dry road performance is excellent from these Tyres. I was fond of the exquisite wide tread blocks that helped my car retain momentum.
It also provides good handling with less noise produced at higher speeds.
I had some leisure to test them on offroad terrain. The multiple step-down grooves did well in providing good traction on the offroad surface. I would rate 8.5/10 for dry performance.
Wet Road Performance
There was little pouring on the road coming back from work. Thank God I had these Tyres installed on my car. The Tyres are exceptional on wet road pavements.
The large circumferential grooves channel water away and withstand aquaplaning, which is great from a budget Tyre.
Snow Road Performance
The snow road performance is below average; however, if there is light snow on the road, you're good to go.
The Tyres aren't good for severe snow conditions, so you should not put them at risk.
Things We Liked:
The Tyres have excellent performance on a dry road.
Resist aquaplaning.
They have superb braking on both wet and dry pavements.
Budget-friendly.
Things We Didn't Like:
The Tyres aren't suitable for critical winter conditions.
Verdict
Overall, the Tyre performance was outstanding. The Tyres create good traction with dry and wet surfaces.
The unique tread pattern with grooves and tread blocks maintains good contact with the road surface.
In addition, this is a budget-friendly Tyre that can be installed in SUVs, pickups, and light trucks.
Pros and Cons of Goodride Tyres
Pros
The Tyres have impressive dry and wet performance.
These Tyres have excellent braking performance on dry pavements.
Resist hydroplaning.
Budget-friendly.
The top Chinese brand manufactures them.
A lot of varieties are available.
Cons
Most of the Tyres aren't suitable for deep snow.
Produce vibration.
Are Goodride Tyres Good?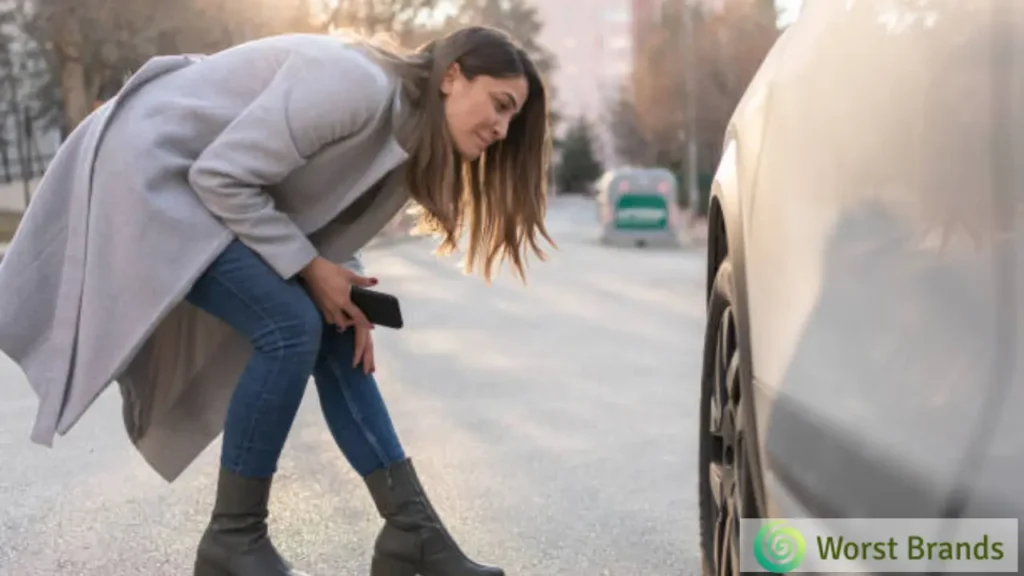 Goodride Tyres are a great option for your cars.
They are manufactured and traded by the famous Chinese brand and developed under the supervision of responsible engineers.
Moreover, the Tyres are available at an affordable price with different rim sizes and speed ratings.
Furthermore, Goodride Tyres are more durable, thanks to reinforcements such as steel belts and advanced rubber compounds.
Yet, some models couldn't perform well on snow, which is today's problem with most Tyre brands.
The Tyres have good braking and gripping performance on dry and wet pavements.
That is because of the exquisite tread pattern, which includes many variations like zigzag and grooves.
In addition, the Tyres stay stable at high speeds, which is excellent for a budget Tyre.
Conclusion
In this Goodride Tyres review, we have genuinely reviewed some of the company's top models.
The company dominates the International Market with its quality, performance, durability, and innovative tread.
If you want a good summer ride, opt for Goodride SA37, an ideal Tyre for hot, dry pavements and suitable for highways.
Moreover, the SL309 has impressive all-season performance. However, it might create problems in winter conditions. Although, it's a good Tyre for the money.
All of these models have splendid and adequate road performance in dry and wet conditions at much more suitable price tags.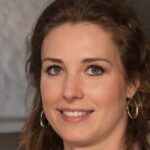 Crystal Hafley is a dedicated writer and content creator for WorstBrands, where she specializes in writing insightful reviews about kitchen appliances and fashion products.
With her expertise, Crystal provides readers with accurate and reliable information to help them make informed decisions about the brands and products they use every day. When she's not researching or writing, Crystal enjoys cooking and exploring the latest fashion trends.