If you're looking for an affordable, reliable tyre, we have a company that might be the perfect option.
We have tested their tyres, and these provide superior performance in various conditions. Therefore, today we have a couple of their tyres that might suit your needs.
Interested to know more? Read this Hilo Tyres review. Whether driving on wet roads or rough terrain, these tyres keep you safe and help you stay on track.
Scroll below to read a detailed comparison of the tyres.
Hilo Tyres Warranty
The company offers different kinds of warranties on its products.
For example, their commercial tyres are covered under warranty for up to 3 years. Similarly, their passenger tyres, like Genesys XP1, are given a warranty of up to 1 year.
However, these warranties are not available for every product. You must inquire before purchasing any of their tyres.
How Did We Test Hilo Tyres?
Our team put the tyres through a battery of tests to ensure that they perform well in various conditions.
We test the tyre's puncture resistance, traction, and durability to ensure it can handle the everyday wear and tear of city driving.
We also ensured that the tyre could withstand extreme weather conditions, such as intense heat and cold.
Hilo Tyres Reviews
Hover below to read the review of 2 Hilo tyres chosen by the team for review.
Hilo Genesys XP1: A Classic Passenger Car Tyre
Coupled with a traditional tread pattern, Hilo Genesys XP1 is a tyre that the company has manufactured for vehicles like passenger cars, hatchbacks, and SUVs.
The tyre is available in almost 30 sizes, and you can choose any variant depending on your vehicle's configuration.
It (155/65R13) has a 6.6 mm tread depth and a 157 mm section width. The UTQG grading of the tyre is 420 AA, which can bear a maximum pressure of 300 kPa.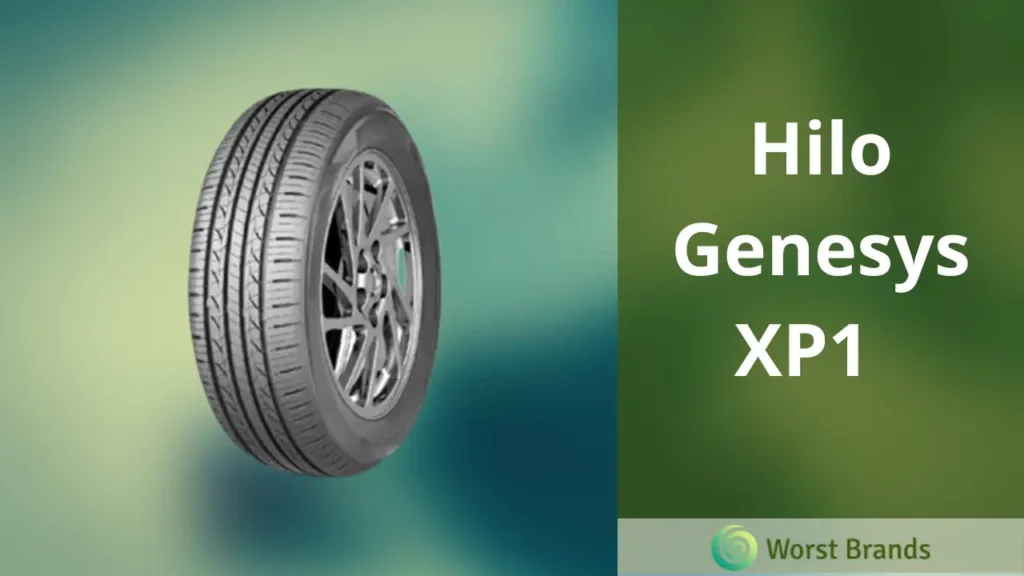 Road Performance
We tested Hilo Genesys XP1 on the Mazda 2, and the results were not as great as we expected. But before that, let me discuss a bit about its design.
It has a symmetrical, non-aggressive tread pattern, as we have already seen in many midrange passenger tyres.
The company has designed the tyre to have 4 grooves on its circumference. The outer 2 are shallower while the inner 2 are deeper, thus helping against aquaplaning.
Meanwhile, there are also numerous micro sipes on the outer surface. These play their role by dissipating the heat and providing additional grip and traction on the road.
We have driven Hilo Genesys XP1 on various road conditions, and its performance has not been awe-inspiring.
Yes, the tyre does exceed in plenty of conditions but also suffers in various departments.
Hilo has incorporated Silicon enhanced rubber compound in its structure, which clearly means that it would have significant wear. Unfortunately, it starts tearing after 6 months.
Since these tyres are pretty affordable, the company seems to compromise on a few areas to save costs.
Alright, here is a brief about our experience with this tyre. The start of driving is excellent.
There was adequate traction and grip, enhancing the overall driving experience. When you apply the brakes, your car will stop in the minimum possible range.
Similarly, even if you try to take these tyres on the highway, you will definitely experience a smooth buttery ride coupled with less noise. The tables turned when you spent some time with these tyres.
Having said that, the tyre will break its traction at high speed. Thus, there will be an inadequate response. Likewise, at the top of the meter, it may experience rolling resistance.
Things can even get worse if you try to push your car on the wet tarmacs. The good thing is that it can prevent water accumulation in its roots.
All in all, you should expect a mediocre performance on the slippery tarmacs.
Things We Liked
Noise-free and comfortable ride
Prevention against aquaplaning
Affordable price
Things We Didn't Like
Build quality is not superexcellent
Struggle at high speeds.
Verdict
Looking at the tyre from the price perspective, I would say that Hilo Genesys XP1 performs ordinarily.
The main issue is that it doesn't have a robust build which is the main reason for its underperformance.
Also, Read our expert onions on other tire brands
Hilo Sport XV1: A Tyre For SUVs
Hilo Sport XV1 is an affordable SUV tyre and falls in the summer tyres category. It can easily go with SUVs, sedans, coupes, and other passenger cars.
This tyre is available in 15 sizes, starting from $135 for a complete set. It (250/75R14) has a load index of 95, and the speed category is T (<186mph).
The tyre's overall diameter is 664 mm, with a section width of 203mm, and a tread depth of 8.5mm. This tyre can bear a maximum load of 690 kg, and the UTQG rating is 520AA.
Road Performance
Just like Genesys XP1, the design of Hilo Sport XV1 is quite traditional and doesn't portray any aggressive or modern touch.
It has 4 similar grooves. 2 of them are lateral, while two are central. A central rib is divided into blocks to enhance the tread quality.
Hilo has used a unique carbon polymer in the structure that gives robustness to this tyre.
During our driving experience with this tyre, we found it has a good quality build material.
Since it is a sporty summer tyre, its performance is relatively better than other tyres of the same category from the company.
Despite being cheap in terms of price, the Hilo Sport XV1 offers excellent value.
This Hilo tyre has a relatively larger contact area than other summer tyres. This thing is beneficial as it not only dissipates the heat but also provides enhanced grip and traction.
This wide contact area also removes stones, gravel as well as water from the roots of the tyre.
Moving forward to the tyre's performance, it offers a joyful and responsive experience.
The Hilo Sport XV1 has more than enough grip and traction thanks to its longitudinal groove pattern.
Things are pretty smooth at an average pace, even at high speeds. This tyre won't disappoint you.
It has quick responses and is prone to stop at a safe distance. Also, we didn't observe any issues related to cornering grip.
However, high-speed driving on wet tarmacs may not be as good as on dry roads.
The reason is that this tyre suffers from minimum friction to give you excellent braking.
Therefore, we don't recommend you speed up your vehicle on slippery roads.
Things We Liked
Comfortable ride
Good braking at high speeds
A strong build quality
Low price
Things We Didn't Like
Driving on snow is mediocre
Average performance on wet roads
Verdict
My view about Hilo Sport XV1 is that it could be the best bang for your buck. Despite having a few caveats, it performs admirably.
With a low rolling resistance, this tyre has excellent wet and dry road handling capabilities.
Why Should You Choose Hilo Tyres?
Hilo tyres are an excellent choice for a variety of reasons.
For one, they have excellent performance in various weather conditions. They're also durable and long-lasting, so you can get the most out of your investment.
Plus, Hilo tyres are affordable and easy to maintain, making them an excellent option for drivers on a budget.
Lastly, the company has a good range of products so that you will find the one most suitable for your vehicle.
Who Makes Hilo Tyres?
Hilo tyres are made by Shandong Xinghongyuan Tyre Co. Ltd.
It is a Chinese company that manufactures a variety of tyres for cars, trucks, and bicycles. This brand has been operating since 2013 and is located in Shandong Mengyin.
Hilo Tyres Complaints
These are some common Hilo tyre complaints. One is that some of their tyres are too noisy, and wear out quickly.
Some people have even said that the company is scamming them because the tyres don't seem to last as long as they're supposed to.
Are Hilo Tyres Good?
Yes, Hilo Tyres are decent.
They provide excellent traction and handling in dry conditions. They're also reasonably priced and durable.
However, there are a few downsides to consider before purchasing them.
For one, they're not the best for off-roading or extreme conditions. Secondly, they can be a bit noisier than some other tyres on the market.
Pros And Cons of Hilo Tyres
Pros
Affordable Price
Excellent Dry Road Performance
Great Warranty
Cons
Snow performance is below par.
Final Words
Hilo Tyres are a good option for drivers looking for affordable, reliable tyres with good performance in dry conditions.
However, they are not the best choice for off-roading or extreme weather conditions and may be noisier than some other tyre brands.
Some customers have also raised concerns about the durability and lifespan of Hilo tyres and the company's warranty policies.
Overall, it is essential to consider all of these factors when deciding whether Hilo Tyres is the right choice for your needs.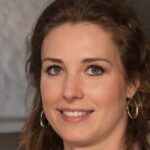 Crystal Hafley is a dedicated writer and content creator for WorstBrands, where she specializes in writing insightful reviews about kitchen appliances and fashion products.
With her expertise, Crystal provides readers with accurate and reliable information to help them make informed decisions about the brands and products they use every day. When she's not researching or writing, Crystal enjoys cooking and exploring the latest fashion trends.