Mazzini Tires is a Chinese independent tire company that has been making a big splash in the automotive world.
Their inventive designs and top-quality products quickly became a favorite among drivers and mechanics.
After purchasing some of its tires and testing them on our criteria, we are ready to share our Mazzini Tires Review. Let's see what makes them so unique.
How Did We Test Mazzini Tires?
Mazzini tires are a high-quality product tested and proven to outperform the competition. Here's how we did the testing:
We put our tires through rigorous tests, including impact and durability tests.
We also conducted wet traction tests to ensure they would grip the road in adverse conditions.
Top 2 Mazzini Tires Review
We have collected the top 2 tires from Mazzini and reviewed them under various conditions. Read ahead to know.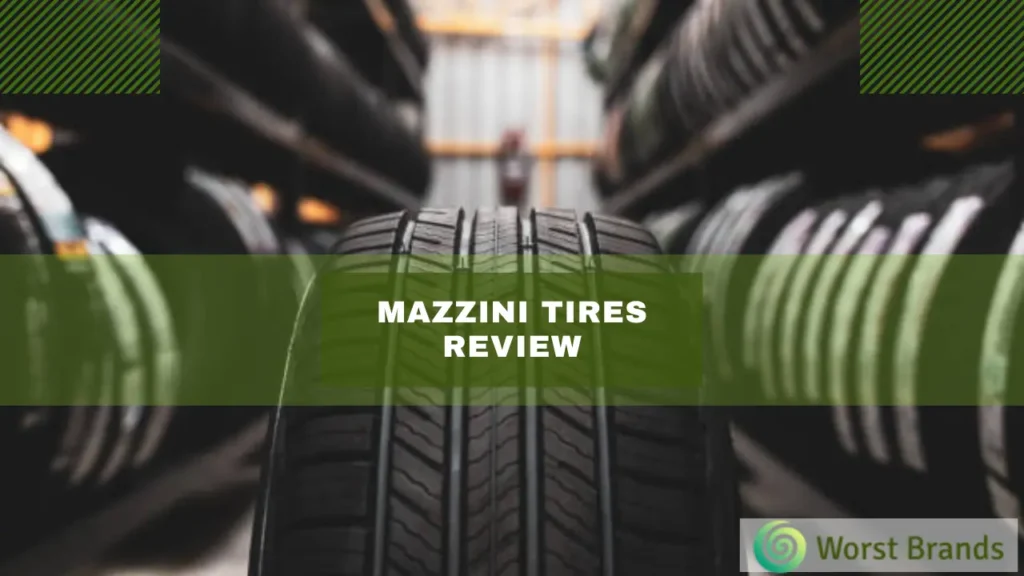 Mazzini Giantsaver A/T: An Excellent All-Season Tire
A staggering tire with an aggressive look, Mazzini Giantsaver A/T is a tire that has come equipped with an all-season tread pattern.
I call this an all-around tire as it has off-road capabilities and goes well on the highway and flat tarmacs.
Mazzini Giantsaver A/T is available in almost 15 sizes and has an all-terrain build design.
On EU Tire Label, it falls in fuel economy E and can produce sounds up to 71 dB. Though you can use this tire with passenger cars, it goes well with light trucks and SUVs.
This tire comes with 31.6 overall diameters along with a 17-rim diameter.
The speed rating is T(maximum 118 mph ) and has an aspect ratio of 70. The load index is 113, and the UTQG rating is 480AB.
Road Performance
Before starting my review, the Mazzini Giantsaver A/T is not a cheap tire.
Despite being a Chinese company, the company sells one tire for around $200 in the USA. So, does a higher price mean a good performance? Let's see.
Since this tire has an all-tarmacs build quality, it has been designed in such a way as to maximize performance in different conditions.
To back up things, the company has even used self-cleaning tread technology to prevent the tire from accumulating water and other dirt in the roots.
Looking at the design, you will notice that this tire doesn't have a typical pattern.
It has a wide tread groove that runs longitudinally along the entire diameter of the tire. These 3 grooves play the following roles:
Prevent from aquaplaning
Remove sand and gravel from the roots in case of road driving
Keep the tire clean
Keep firm contact of the tire with the road
As mentioned earlier, it has a wide tread pattern, cutting each line asymmetrically. This gives the appearance of large blocks.
These blocks not only enhance the build quality and give the required traction and grip on the road.
This Mazzini Giantsaver A/T tire has an excellent hold and steering response on dry tarmac regardless of speed. It has excellent braking capabilities.
Despite being on the top of the meter, I can say that the tire manages to stop within safe limits.
You will get a phenomenal driving response from this tire on the off-roads.
Whether you hit your car in a pond of water or a heap of sand, the self-cleaning technology will keep the tire ready for the next challenge.
On a lighter note, the company claims that Mazzini Giantsaver A/T will perform well on snowy roads, but it won't.
You can expect average driving with good grip and traction, but don't hit the paddle if you are driving these tires on slushy roads.
Things We Liked
An aggressive pattern
Excellent performance on dry and wet roads
Exceptional off-road capabilities
Things We Didn't Like
A Bit Expensive
Snow performance is average
Verdict
I was thrilled with the performance of Mazzini Giantsaver A/T. Mostly, Chinese companies are not as good as European or Indonesian ones, but this one impressed me.
You should go for this tire if you are looking for a high-performance off-road tire.
Mazzini ECO-605: An High-Performance Summer Tire
Mazzini is a Chinese company that manufactures tires on its own, i.e., without any help from European or American Technology.
Mazzini ECO-605 is a high-performance tire manufactured by the company under limited resources.
It is a budget tire with an all-season tread pattern. On the EU tire scale, the fuel efficiency category of the tire is D, which can produce noise up to 71 dB.
It has a speed category of W and can bear a maximum load of 84 Kg.
Road Performance
The design of the Mazzini ECO-605, like other passenger car tires, is traditional and relatively simple. It has an asymmetrical tread pattern with 3 grooves.
The 2 grooves are on one side while the remaining 1 is one on the one side, which gives rise to a wave-like appearance.
My experience with this tire was excellent in terms of grip and traction. However, the build quality is pretty overrated.
It will start wearing even after 6 months. Even if you are not a speedster, you will feel that the build quality is not robust, especially for the front tires.
Moving forward, the dry road experience is quite good. Excellent grip alongside exceptional braking capabilities.
It will also have an excellent steering response, which shows that the tire will support you even at high speeds on dry tarmacs.
However, the wet road is the area where this tire suffers. It can understeer if you try to take a sharp turn, particularly on the roundabouts.
But, again, straight-line driving is excellent, with adequate grip and traction.
Things We Liked
The dry road driving is superb
Good steering response on the straight line
Affordable price point
Things We Didn't Like
The tire can understeer at sharp turns
Build quality is not robust
Verdict
So the final say about this tire is that it has a good performance in its price range.
The dry road performance has no questions, yet wet tarmac driving can disappoint you.
Nonetheless, we can recommend the Mazzini ECO-605 to a person who wants to get a tire in the budget range and also wants a comfortable ride.
Moreover, read our below reviews about other tire brands.
Reasons to Choose Mazzini Tires
There are several reasons that you should choose Mazzini Tires.
For one, their tread pattern is designed to provide superior traction in wet and icy conditions.
They're also built with heavy-duty construction that makes them tough enough to handle even the most rugged terrain like Mazzini Giantsaver A/T.
Plus, their low price point means they're an affordable option for budget-minded drivers.
So if you're looking for an all-season tire that can handle any road condition, Mazzini Tires are definitely worth considering.
Who Makes Mazzini Tires?
A Beijing-based company, Best Choice International Trade, manufactures Mazzini Tires.
They launched this brand in 2010, and since then, they have introduced various tire varieties under this trademark.
Mazzini Tires Warranty
The company offers a warranty based on the tread life of the tire.
If the tire is worn less than 20% of the time, they will offer you a free replacement.
If the tire is worn more than 80% of the time, they will offer a discount on new tires up to 20%
If your tire has tread wear between 20-80%, they will adjust the claim looking at the condition. You can claim a warranty at any of the company's outlets 24/7.
Mazzini Tires Complaints
Here are a few complaints about Mazzini Tires:
Some of their tires are not durable and tend to wear out quickly
The treads on the tires do not provide good traction, making them unsafe in winter weather
The company is difficult to work with in customer service and does not stand by their products
Are Mazzini Tires Good?
Yes, Mazzini Tires are good. They are a budget-friendly option for drivers looking for an all-season tire.
Their tires offer good traction in both wet and dry conditions and have been known to last for up to 50,000 miles.
However, some drivers have complained that they are prone to blowouts and don't handle cold weather well.
Pros And Cons of Mazzini Tires
Pros
Good Build Quality
Dry Road Performance is great
A good range of tires
Cons
Some models are expensive.
Conclusion
Mazzini Tires is a Chinese company that offers a range of innovative and high-quality products.
We noticed some issues with durability and performance in cold weather. But they are a good budget option for all-season tires with good traction in wet and dry conditions.
The Mazzini Giantsaver A/T is an all-season tire with off-road capabilities and good performance on highways and flat tarmacs.
The Mazzini Eaglesaver H/T is a highway tire with good handling and a quiet ride, although it may not perform as well in wet conditions.
Overall, Mazzini Tires are worth considering for those looking for an affordable tire with good performance in various conditions.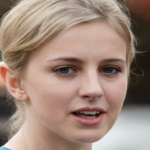 Erica Steven is the founder and lead writer of WorstBrands, a site dedicated to providing honest and trustworthy reviews about outdoor gear and fashion products.
With a passion for exploring the great outdoors and staying up to date on the latest fashion trends, Erica uses her expertise to provide valuable insights into the products that matter most to her readers.
Whether you're looking for camping equipment or the latest fashion accessories, Erica's articles are the perfect resource for finding the best products that fit your lifestyle.