When it comes to tires, there are a lot of different factors to consider. You want something durable, affordable, and will perform well in all types of weather conditions.
Joyroad tires can be the perfect choice to meet the above criteria. So, what could be the tires you should choose next? Read this Joyroad tires review guideline to have an idea.
Why Should You Choose Joyroad Tires?
Here are some reasons you might choose Joyroad tires:
They have a high customer satisfaction rating
Designed for high performance and stability
Offer a good value for the price
Their tread pattern is optimized for traction in all weather conditions.
Who Makes Joyroad Tires?
Shandong Zhongyi Rubber Co., Ltd. is a Chinese company that delivers and makes Joyroad tires.
Joyroad Tires Warranty:
Joyroad tires are covered by a manufacturer's tread life warranty of up to 50,000 miles.
Joyroad Tires Complaints:
The following are some complaints by customers regarding Joyroad tires:
They don't grip the road well
Certain sizes are difficult to find
Cornering grip can be an issue
Some say that these tires wear out quickly
How Have We Tested Joyroad Tires?
To ensure that we have presented a complete and honest review, we have a multilevel tire testing system.
First, we cross-check the tire's specifications with that of the manufacturer. Then we check OE marks and ESG scores. Next, our team scrutinizes the tires' quality.
Lastly, we use these tires daily for a certain time. Each of the 20 members of our team has a different role in this testing process.
Joyroad Tires Review
After our comprehensive research, our team has selected and reviewed these three top tires by the company.
Joyroad Sport RX6 Tire Review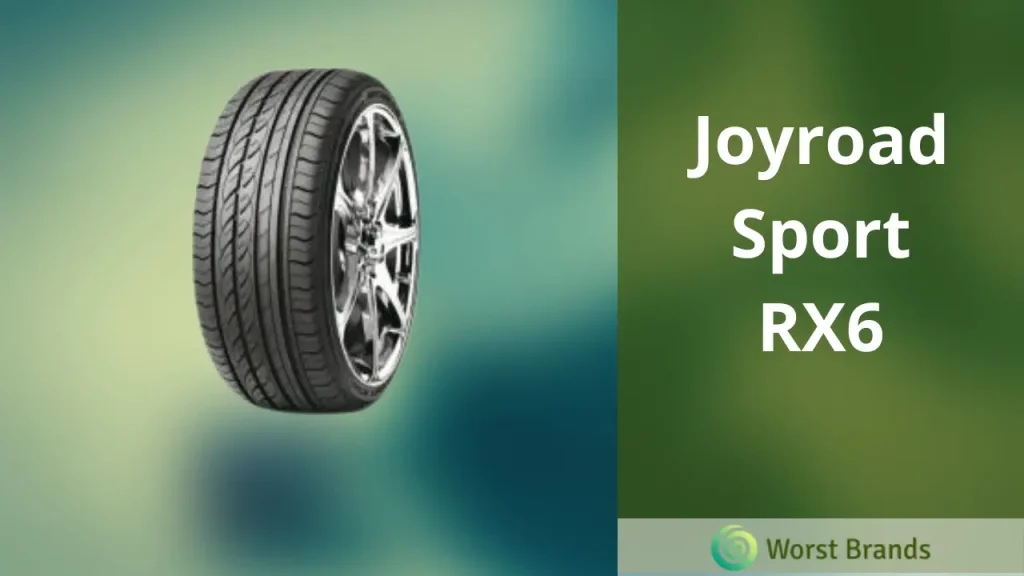 Joyroad Sport RX6 is the company's first foray into the premium high-performance tire market.
Though they have been producing these tires for some time, the Sport RX6 was their first tire to receive widespread attention.
We were pleased with how it performed on the road when tested on a Ford Escape.
Having said that, the tire is ideal for SUVs, passenger cars, and other high-performance sports cars. Let's learn more about this tire in the next segment:
Despite some small flaws, the tire's overall performance was excellent. Sport RX6 is also an all-season tire, which means an equal performance on all tarmacs.
You will notice exceptional traction and a consistent grip on a standard dry road. A robust rib gives the tire stability.
This is significant because it provides a pleasant ride without sacrificing mileage.
Furthermore, the asymmetric ribbed tread design aids in going over the top on dry tarmac.
However, things change a lot when you go for high-speed driving. The traction breaks as soon as you boost them. Still, they can give you enough friction to drive safely.
The Sport RX6's Wet Road Performance is improved by 4 circumferential grooves.
While Joyroad offers these features, brands like Pirelli are known for their advanced wet road performance.
These grooves drain excess water in the tire to offer resistance to aquaplaning.
Moreover, they also provide enough grip to allow you to drive high on your automobile without losing traction.
There are also additional biting edges on the surface to enhance the tire's grip on the road. The tire's asymmetric tread maintains contact on the road despite the conditions.
However, these tires have some shortcomings, too, like their mediocre braking capabilities. Your automobile will surely halt in a safe range, but you will notice a slip in the tires.
Sport RX6 provides adequate friction for your car to perform smoothly on slick and rainy roads.
The performance on snowy roads is average. As we have observed, practically every mid-range high-performance tire struggles in the snow, and Sport RX6 is no exception.
Though the company has employed a flexible rubber compound for all-season driving, it won't help you on the snowy or slushy pavements.
Even at ordinary speed in light snow, there will be insufficient traction to allow a stable ride. We recommend that you get a winter tire.
Sport RX6 can be a good bang for your buck with all the qualities this tire provides. If you are looking for a midrange sporty tire, this tire won't let you disappoint.
Of course, there are a few caveats, but they are not too big to disturb your driving.
Pros
Grip and traction on dry and wet roads
Comfortable ride
Budget price point
Aqua resistance
Cons
Snow driving is quite mediocre
Despite being a high performer, high-speed driving suffers
Joyroad Grand Tourer H/T Tire Review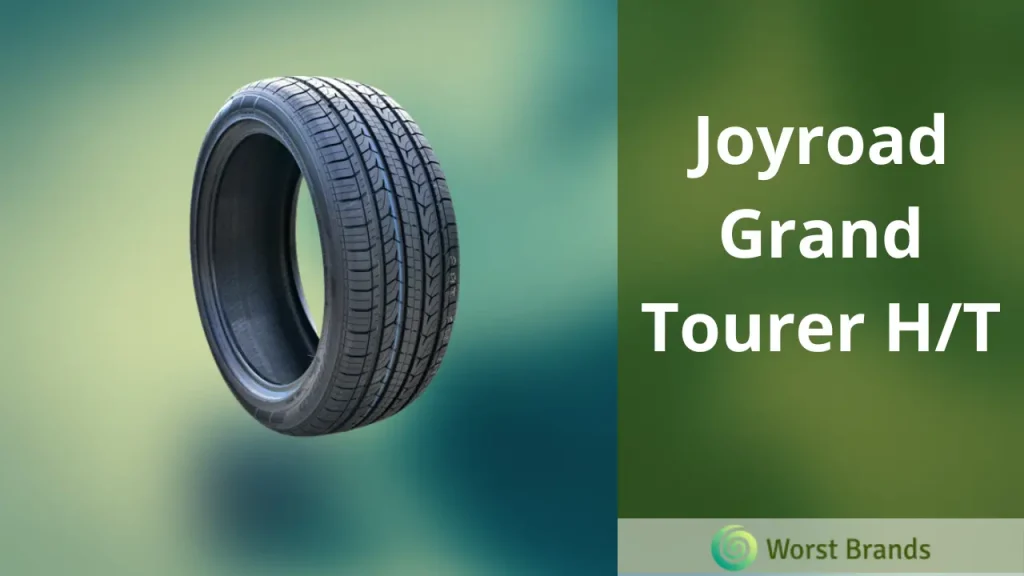 Looking for a highway tire that performs in all seasons and is also budget-friendly? How about the Joyroad Grand Tourer H/T?
This model comes with plenty of options that can satisfy you. It falls in the speed rating category and has a load index of 100.
Grand Tourer H/T is a favorite tire for SUVs, passenger cars, and light trucks. Let's find out more about this tire.
Grand Tourer H/T is coupled with a symmetric ribbed tread design, making it almost perfect for highway driving with stability.
It also has an all-season tread design which is important to enhance the tire's grip on various roads.
The optimal grooves are wider, and siping placement is excellent on the tire. This combination helps Grand Tourer H/T get the required friction, despite the car's speed.
A tire often suffers from treadwear in winter due to the cold atmosphere.
A new kind of rubber is used in its structure to overcome this problem. This insulates the tire from an external severe cold environment.
On the weaker side, this tire has a relatively less cornering grip and may suffer from slipping if you try hard on it.
The Wet Road Performance of Grand Tourer H/T resembles that of a dry one to a large extent. On slippery roads, you can expect good traction, grip, handling, and stability.
The interlinked four grooves prevent water accumulation in the tire's structure. It also disperses water from the tire.
This important safety feature keeps the tire fit throughout the year.
Another thing to mention is the high stability of Grand Tourer H/T on wet roads. It is achieved by a strong rib center along with biting edges.
However, the cornering grip still is an issue with this tire.
Honestly, the snowy driving of Grand Tourer H/T is mediocre. The flexible rubber pattern may give you normal driving on light snow. But, it won't be enough to pass the thick snow.
The biting edges give you an extra grip, but if you throttle your car, don't expect it to give you the desired traction.
To get the most out of your tire, you can use studs. On the other hand, if you are from the Northern areas, go for a specific winter tire.
In a nutshell, Grand Tourer H/T's performance being an all-season tire, falls in between.
It gives you desired grip and traction only at normal and mild high speeds. However, the snow driving is not good at all.
In terms of reliability and durability, you can also explore tires from Continental, Bridgestone, or Michelin tires.
Pros
Excellent grip on wet and dry roads
Resistance against aquaplaning
Fair price point
Joyroad SUV RX702 Tire Review
Just like the name indicates, Joyroad SUV RX702 is specially built for SUVs and passenger cars. This tire offers a lot of features for both dry and wet driving.
It has a V speed rating, meaning it can easily top the 200 Kph speed barrier. Also, it has a load index of 94 and a load range of SL.
The rim diameter is 18. Let's read about this tire's performance.
RX702 comes with a unique tread pattern. It has unparalleled tread blocks, which is quite important for high-speed driving.
There are 3 wide circumferential grooves and two narrower grooves with the midline.
This design gives tire stability, traction, and optimum road handling at both normal and high speeds.
The tire also has a good cornering grip, while braking may deceive you at the top of the meter.
Taking RX702 on wet and slippery roads delivers something similar to dry roads. A unique rubber pattern and ideal tread design maintain the necessary traction on slippery roads.
However, you can't boost your car, lest it may suffer from low friction and grip.
The block shoulder design may let you get the necessary cornering grip, but the braking may disturb you. Overall, the Wet Road Performance is satisfactory and okay at normal speeds.
The Snow Performance of RX702 is pretty downhearted. You can't get the desired traction and friction at normal speeds.
Don't talk about braking and handling, as they are even worse. In short, RX702 is not meant for snowy driving.
The final verdict about RX702 is that it is an average performer on the road. On dry roads, it may excel, but on wet roads, it won't last long.
Still, if you are an old-school driver or don't want to sprint your car, you can go for RX702.
Pros
Traction and grip on dry roads
Good performance at average speeds on wet roads
No noise and comfortable ride
Cons
Not recommended for snow driving
Are Joyroad Tires Good?
Our experience with Joyroad experience was not too bad. Their tires offered good traction and adhesion on dry and wet roads.
The icing on the cake is that the company also provides a wear warranty on some of their tires up to 50,000 miles.
So, if you are thinking of getting some options at affordable rates, you can go for Joyroad tires.
You may also love to read:
Final Words:
Summing up the guideline, we have just discussed the top 3 Joyroad tires. We have looked at their performance under different road conditions.
These tires are good performers if you are not speeding your car. Also, they give you an enjoyable ride even on wet roads at average speeds.
So, if you want a high-performance tire, choose Sport RX6. And, if you are looking for an all-season highway tire, go for Grand Tourer H/T.
Finally, SUV RX702 can be a good option if you want a mid-range SUV tire.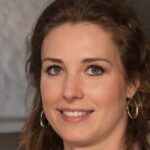 Crystal Hafley is a dedicated writer and content creator for WorstBrands, where she specializes in writing insightful reviews about kitchen appliances and fashion products.
With her expertise, Crystal provides readers with accurate and reliable information to help them make informed decisions about the brands and products they use every day. When she's not researching or writing, Crystal enjoys cooking and exploring the latest fashion trends.