WorstBrands.com is a participant in the Amazon Services LLC Associates Program, an affiliate advertising program designed to provide a means for sites to earn advertising fees by advertising and linking to Amazon.com
Our senior lab assistant Catalina is pretty passionate about her work. She goes one step further to discover new things. Similarly, Advanta tires were also her discovery.
So, after thorough research and gathering enough related information from customers, we have concluded this Advanta Tires Review blog post.
This article will cover top-tier tires' dry, wet, and snowy performance.
Plus, it also contains the pros and cons of these tires as well as our professional thoughts about them. Therefore, don't skip it and keep reading to know more.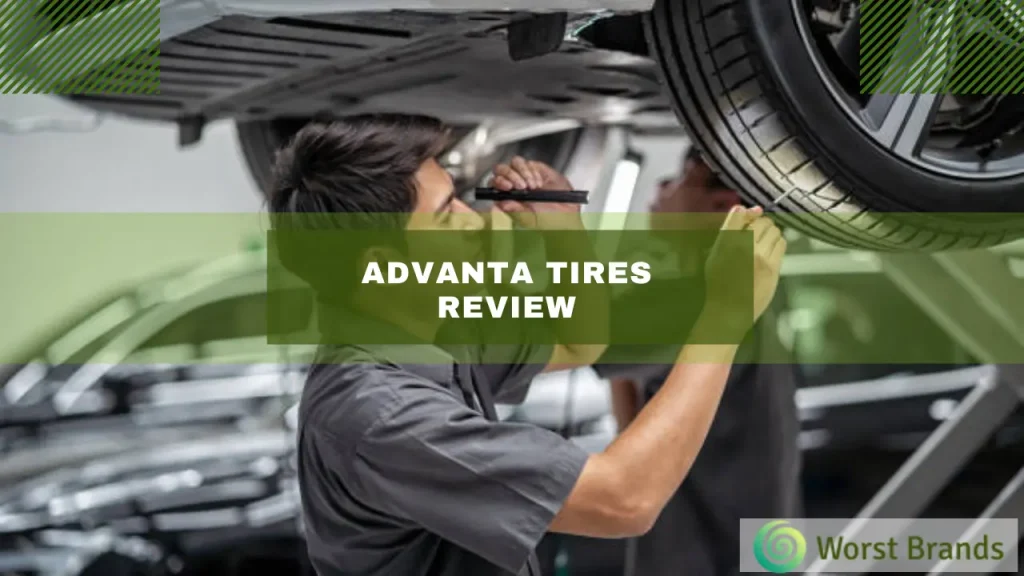 Who Makes Advanta Tires?
American Pacific Industries manufactures Advanta Tires. They are based in Scottsdale, Arizona.
Advanta Tires Warranty
Advanta Tires offer a 45,000-mile treadwear warranty for T, and H-speed rated tires. For V-speed-rated tires, the treadwear warranty is 50,000 miles.
How Did We Test Advanta Tires?
You can trust our reviews and process because our team has tested more than a hundred tires. We make sure our tests are par level and honest.
The purpose of these reviews is that:
Determine which product is best for you
Learn all there is to know about tires
You can learn which tire company has the top performance
Advanta Tires Review
Obviously, a company offers various types of tires. But what could be the optimum tires for you?
To save you from this hassle, we have chosen and reviewed the top 3 Advanta tires from the company.
| Tire Model | Suitable for | Dry Performance | Wet Performance | Snow Performance | Price |
| --- | --- | --- | --- | --- | --- |
| Advanta HP Z-01 | SUVs and passenger cars | Good dry traction, less road noise, sturdy and good handling | Passable wet traction, little road noise, stable | Able to drive well on snowy and icy pavements, but struggles with thick snow and high speed | Budget-friendly |
| Advanta A/T | SUVs, light trucks, and passenger cars | Durable and resistant against tough stones and hard rocks | Similar wet performance to dry, resistance against aquaplaning | Satisfies M+S rating and is great for mud and snow driving, but may require studs for more traction | Affordable |
| Advanta ST | Trailers, SUVs, and non-powered axles | Good traction and grip on standard tarmac, stable and good handling | Good wet performance, but poor braking | Not meant for snow driving, may suffer on snowy and icy roads | Affordable |
1. Advanta HP Z-01 Review:
The company's high-performance tire is the all-new HP Z-01. It may not appear to provide much in theory, but it has everything required to work on the road.
The HP Z-01 is aimed toward SUVs and passenger automobiles.
This high-performance tire is also an all-season tire, so you can drive it all year. Let's see how this tire performs in various scenarios.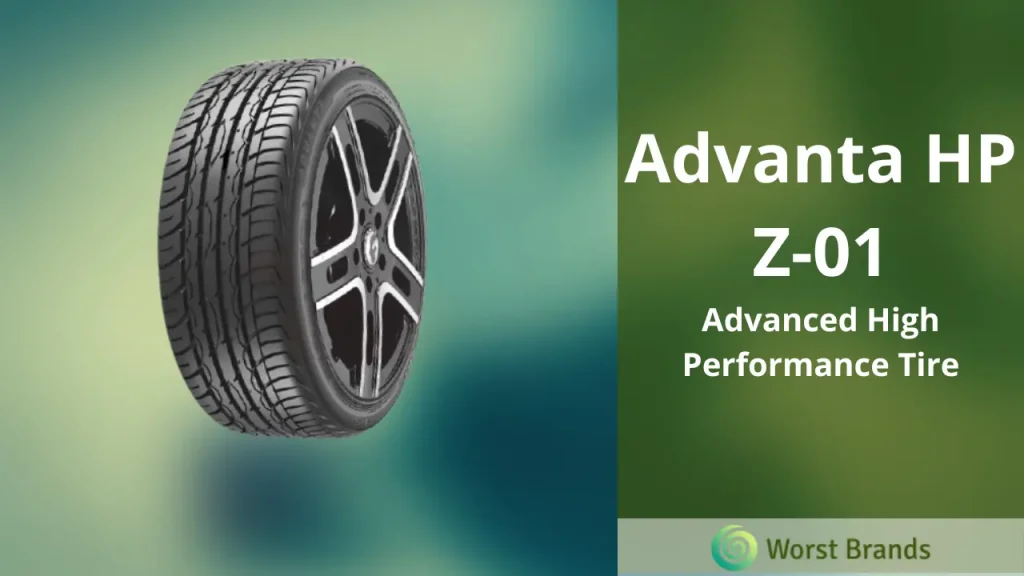 When it comes to performance, HP Z-01 is not the one that is the best of the best. It falls somewhere between lower and higher-range tires.
However, these tires offer outstanding dry traction. They have good traction on the road. Furthermore, there is less road noise. They are also sturdy and have good handling.
At high speeds, the tire's disadvantage may be seen. When you press the pedal, the traction and minimal friction are inadequate. You may still drive aggressively, but the car could slide.
Similarly, the HP Z-01 seems like an amateur in braking. These tires are safe to use, although they are not designed for fast speeds.
The company believes that it is remarkable when it concerns slippery road performance. Our tests, however, indicate otherwise.
At typical speeds, the wet adhesion and grip are merely passable. The tires did perform well in severe rain conditions. There is also very little road noise. The tires appear to be rather stable.
However, at high rates of speed, they will suffer. There will be virtually little traction, grip, or friction. Furthermore, attempting to edge your wheel may cause it to slip.
When it comes to stopping, the HP Z-01 frustrates me once again. Often the tires behave strangely and may shock you with unexpectedly long braking periods.
Lastly, the 4 circumferential grooves help channel the water from the roots, which is definitely a plus point. Overall, HP Z-01 is an average tire, wet performance-wise.
HP Z-01 is an M+S-rated tire. This means it can perform on snow. And, it did drive well on snowy as well as icy pavements.
They were able to grip the road nicely with minimal road noise. The tires feel very stable, even when cornering at high speeds.
However, thick snow is not the game of this tire which is quite disappointing. The performance may decrease, and it will struggle to find traction.
So caution should be practiced while taking the HP Z-01 on snowy tarmacs.
The Advanta HP Z-01 tires are great all-around tires. They have good dry, wet, and snow traction. They are very stable, even at high speeds.
Overall, we are very impressed with the Advanta HP Z-01 tires.
Good dry, wet, and snow traction
Stable handling
Minimal road noise
Budget-friendly
Not a speedster tire
Struggles with thick snow and high speed
2. Advanta A/T Review
A tire advertised as an all-terrain by the company Advanta A/T is designed in such a way as to give maximum performance.
It has a unique tread pattern allows it to run smoothly on challenging roads.
Advanta A/T is built for vehicles like SUVs, light trucks, and passenger cars. Let's find out how it performs on various roads.
Advanta A/T has a sturdy steel belted tread face design. It is mainly built for high speeds and off-roading. Its dry road performance won't show any lag, even at high speeds.
The traction is perfect, as well as the grip. Specifically, the cornering grip is fantastic at high speeds.
The high traction tread compound in its structure makes the tire durable and resistant to tough stones and hard rocks.
Advanta A/T is rated M+S by the company, meaning it shouldn't show glitches when you take on muddy roads.
Fortunately, it satisfied the claim, though the cornering grip won't suffice. All in all, the outstanding performance of the tire on every kind of road.
The wet road performance of Advanta A/T is quite similar to that of the dry one. Everything works perfectly as long as you drive at normal or above-average speeds.
However, cornering may suffer a bit when you try to go on slippery roads at the top of your meter.
The zig-zag tread pattern helps in water elimination, providing resistance against aquaplaning. Also, the randomized blocks help in the stability of the vehicle.
Since Advanta A/T is an M+S-rated tire, it should perform fine on snowy roads. However, it only satisfies this claim at average speeds.
When you put the car with these tires in thick snow, it may catch you off guard. You can also use studs to get more out of your vehicle.
Our final view about Advanta A/T is that it is perfect for almost every type of road.
It is specially built for mud and snow driving. Plus, it also has quite good performance on wet roads.
Advanta A/T can be your next champ tire with a few minor caveats. On top of that, affordable pricing is another benefit.
Excellent performance on dry and wet roads
M+S rating
Minimum noise levels
Aquaplaning resistance
Can cause discomfort at high speeds while offroading
Cornering grip suffers at top speeds on wet roads
3. Advanta ST Review
Third, we have Advanta ST from the company. It is a special tire that can carry heavy loads and perform effortlessly on highways.
You can use Advanta ST with trailers, SUVs, and non-powered axles to carry loads. Let's find out how this tire goes on various roads.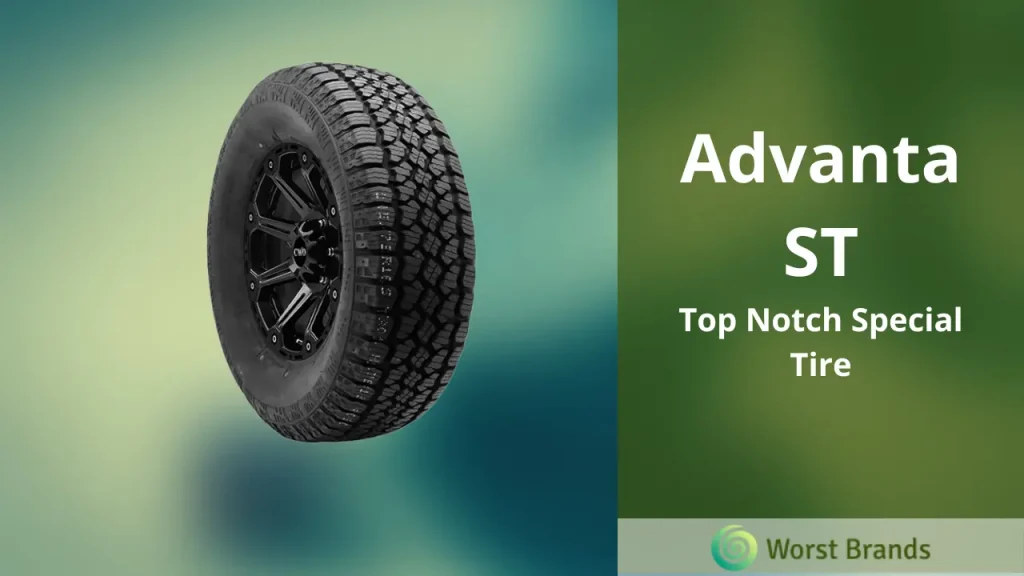 We tested the tries on a Suzuki Vitara, which was great in traction and grip.
This tire will not cause any issues on the standard tarmac. We also evaluated the tire's stability and noise levels. The steering and handling were considered good.
The tire will not display any delays whether you drive strongly or corner. They do, however, make tread noise.
The symmetrical tread block design improves the overall grip of these tires.
Furthermore, the elastic rubber in the Advanta ST construction minimizes overheating and provides temperature stability.
The wet road performance of the Advanta ST was unexpectedly good. They performed well on both high and low speeds.
However, there was a bit of noise when driving on highways.
On the other hand, braking was too bad to believe. The tires may stop you at the safe limit at average speed, but high speeds can be problematic.
Frankly, Advanta ST is not meant for snow driving. It will suffer on every kind of snowy as well as icy roads. Drive cautiously or use studs.
Our final verdict is that you can go without a second thought if you use Advanta ST for carrying loads or highway driving.
However, take care while using them at high speeds or on snowy roads.
Exceptionally good performance on both dry and wet roads
The tires don't get overheated
Resistance against aquaplaning
Snow performance is quite bad
Also Check: what makes a tire brand worst!
Why Should You Choose Advanta Tires?
You should go for Advanta tires because they give the following advantages:
Overall, outstanding performance on dry and wet pavements
Economical price point
Quiet and exceptionally comfortable ride
Advanta Tires Complaints
Following are some common complaints by Advanta Tires:
The company doesn't offer a wide variety
Some models can be noisy
Customer service is not quite good
Are Advanta Tires Good?
Advanta Tire is a brand that typically targets budget-conscious drivers. However, their models are often good in terms of quality, but they come with a few caveats.
The tires offer excellent traction and road control and perform well in wet conditions. However, they save on the tread, which can be a negative side of their tires.
Conclusion
To sum up, the Advanta Tires Review presents a comprehensive analysis of the top three Advanta tires, highlighting their strengths and weaknesses.
The HP Z-01, A/T, and ST are designed to cater to different driving needs and road conditions, including all-season, all-terrain, and heavy load carrying. While each tire model has advantages, they offer good dry and wet road performance, stable handling, and minimal road noise.
However, the tires have shortcomings, such as poor braking, limited snow performance, and discomfort at high speeds.
Overall, Advanta Tires provides a budget-friendly option for customers seeking reliable vehicle tires.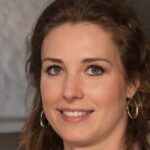 Crystal Hafley is a dedicated writer and content creator for WorstBrands, where she specializes in writing insightful reviews about kitchen appliances and fashion products.
With her expertise, Crystal provides readers with accurate and reliable information to help them make informed decisions about the brands and products they use every day. When she's not researching or writing, Crystal enjoys cooking and exploring the latest fashion trends.