Longboarding is a dynamic sport that offers both the agility of skateboarding and the stability of surfing.
Born amidst the sunny beaches of Hawaii in the late 1950s and early 1960s, longboarding has since surged in popularity.
Arbor, a manufacturer renowned for its commitment to quality, sustainability, and, of course, the spirit of the ride, stands among the top brands of this exciting sport.
Arbor Longboards offer exhilarating rides, fusing unmatched stability, eco-conscious practices, and robust craftsmanship for an unrivaled experience.
But what makes their boards so special? Join us as we explore its top products in this Arbor Longboard Review.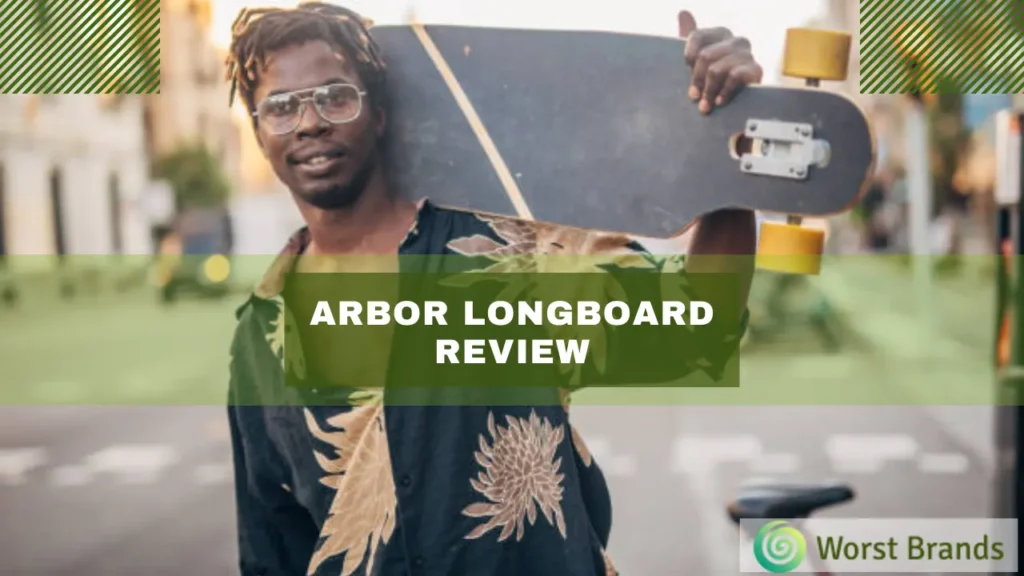 The Rise of Arbor
Among the surge of longboard manufacturers, one company that notably stands out is Arbor.
Hailing from sun-kissed beaches of the USA, Arbor has cemented its place in snowboarding, skateboarding, and longboarding over the past 2 decades.
Their commitment to quality craftsmanship, sustainability, and a personalized touch makes them a gem in the sea of longboard makers.
Check out our expert reviews on other popular Longboard brands:
Top Arbor Longboards Review
Arbor's impressive line-up goes beyond just longboards. They also offer a range of skateboards, snowboards, and stylish apparel to keep you looking fresh on and off the tracks.
However, our focus here is their longboards, which are highly sought after for their unmatched stability, speed, and design. So, we've picked their top-of-the-line products after using various Arbor Longboards.
Arbor Axis 40 Flagship Longboard
Not every day, you stumble upon a product that beautifully merges functionality, sustainability, and aesthetics into one seamless package.
However, the Arbor Axis 40 Flagship 2019 Complete Longboard stands in a league of its own, offering you an exhilarating longboarding experience like no other.
Built with a 7 Ply Canadian Hardrock Maple deck and sporting a Premium Palisander Wood Finish Ply, this longboard doesn't just look good; it's designed to stand the test of time.
Arbor's commitment to sustainability is evident in every fiber of this board.
Every piece of wood comes from sustainable sources, and all by-products are reclaimed for use in other products.
Sporting Paris Reverse 180mm Trucks and Arbor 69mm 78A Wheels, you'll find your rides smooth and enjoyable.
The board's drop-through design makes for easy cruising, relaxed commutes, and even mellow downhill rides, while its ABEC 7 Bearings and Spacers ensure a smooth and fast ride.
Pros:
Robust 7 Ply Canadian Hardrock Maple deck
Sustainable manufacturing process
Smooth and enjoyable ride
Versatile drop-through design
Cons:
The design may not appeal to all aesthetics
Verdict:
When you compare Arbor to its competitors, the standout difference is the meticulous craftsmanship and the clear focus on environmental responsibility, which reflects in every longboard they produce.
Arbor Premium Cruiser Longboard
In the longboarding world, there's a board that's making waves – the Arbor Flagship Series Complete Premium Cruiser Longboard Skateboard.
As a longboard enthusiast myself, I can vouch for its durability and control. Thanks to its 9-ply Canadian Hardrock Maple deck, this board can handle a fair amount of weight and wear, making it ideal even for heavier riders.
What sets it apart? It's the perfect size for carving and cruising. With dimensions of L: 38.00″, W: 9.75″, and a WB of 29.25″, this board offers an increased rolling speed that's a dream for any rider.
The 69mm (78A) Outlook Wheels, made from an environmentally friendly bio-urethane formula, ensure your rides are smooth, versatile, and kind to our planet.
However, the only issue I see is its high price. So, if you are looking for a longboard under $200 that gets the job done, you might want to look at our other options.
Pros:
Durable 9-Ply Canadian Hardrock Maple deck
Carving and cruising design offers excellent control
Environmentally friendly wheel formula
Venice formula for enhanced traction and control
Cons:
Verdict:
The unique mix of durability, sustainability, and top-notch performance by Arbor Premium Longboard offers an unparalleled experience. If budget is not an issue, this longboard is definitely worth trying.
Arbor Photo Axis Longboard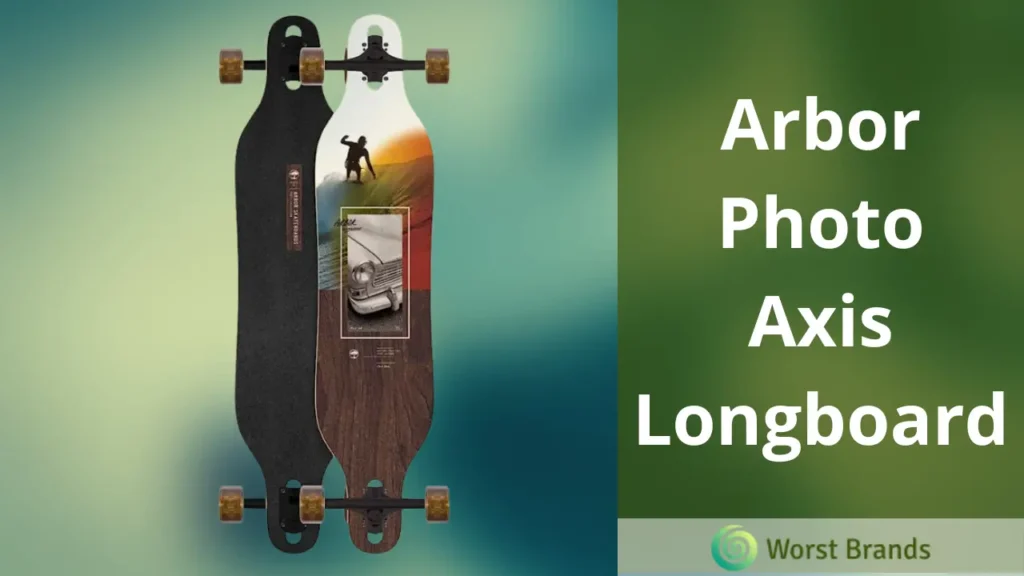 Carving through the city on the Arbor Photo Axis Longboard is a surreal experience.
For those looking for a versatile city rider, this 40″ deck made of 8-layer Canadian Hardrock Maple with a carbonized bamboo finish layer is a game changer.
The Arbor Photo Axis doesn't just promise a smooth ride; it delivers, thanks to its wheels designed specifically to cushion bumpy rides.
With ABEC 5 Bearings, you get that much-needed stability, making your cruising effortless.
What makes this longboard special is its top and bottom layers made of premium wood, all sourced from sustainable supplies – a nod to Arbor's commitment to the environment.
However, several customers have complained regarding the quality of trucks, as they wear down more quickly than normal.
Pros:
8-layer Canadian Hardrock Maple deck for durability
Wheels designed to smooth out bumpy rides
Sustainable wood sourcing
Cons:
Verdict:
The Arbor Photo Axis Longboard stands out for its robust build, sustainable practices, and superior performance. You won't just be riding; you'll be cruising.
Are Arbor Longboards Good?
The answer, in short, is a resounding "yes," but let's dissect the reasons behind this affirmation.
Arbor has been a solid player in the industry for over two decades, showing its commitment to delivering quality products.
The brand stands out for its commitment to the environment. Their boards, crafted from sustainably sourced wood, offer both aesthetic appeal and performance.
Plus, their use of materials like Canadian Hardrock Maple signifies durability and strength. Performance-wise, they're robust and made to withstand both city and downhill rides.
However, their weight might be challenging for some, and they may not be the most budget-friendly choice due to their high-quality materials and design.
However, despite these minor hiccups, Arbor Longboards aren't just 'good'; they're a reliable, eco-friendly option for any longboard enthusiast.
Final Words
It's clear that Arbor has a range of longboards that don't just perform excellently but also align with a commitment to sustainability and exceptional craftsmanship.
From the thrill-seeker to the eco-conscious, there's an Arbor longboard waiting to become a part of your journey.
Just remember, no matter which board you choose, each ride you take is a vote for our planet.
So, as you ride through the bustling city streets or the serene countryside, know that you're experiencing the best of both worlds – a high-quality, reliable ride and a greener world.
Embrace the road, enjoy the ride, and let your Arbor longboard be a part of your unforgettable journey.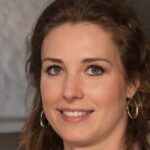 Crystal Hafley is a dedicated writer and content creator for WorstBrands, where she specializes in writing insightful reviews about kitchen appliances and fashion products.
With her expertise, Crystal provides readers with accurate and reliable information to help them make informed decisions about the brands and products they use every day. When she's not researching or writing, Crystal enjoys cooking and exploring the latest fashion trends.