When you think of longboarding, one brand that instantly comes to mind is Magneto.
This California-based powerhouse has been creating waves in the longboarding world thanks to its attention to quality, performance, and aesthetics.
Today, I'm going to share my in-depth Magneto longboard review to help you determine if this board is the perfect fit for you.
Magneto Longboards: A Brief Overview
Originating from sunny California, Magneto emerged as one of the most recognized online and offline brands.
What's particularly impressive about Magneto is the variety of designs on offer, each oozing innovation and uniqueness.
What sets Magneto apart from other conventional skateboard brands is the choice of materials. Instead of relying on maple alone, they employ bamboo and fiberglass in their decks.
From my personal experience, this unique material combination enhances durability while improving flex, making it a delight for longboarding enthusiasts.
Magneto Longboard Review
After testing several Magneto Longboards, I've picked their top 3 board for this review. So, let's get started.
Similar Blogs:
Magneto Bamboo & Fiberglass Longboard Review
I've been using the Magneto Bamboo & Fiberglass Longboard for a couple of months.
Now, you might be wondering what makes this longboard stand out from the crowd. Well, let me break it down for you.
Made By Skaters For Skaters
Skaters design the Magneto Longboard. And as a skater myself, I can tell that this board has been crafted with the user's needs in mind.
This board is perfect for cruising and carving around town or the beach. A nice touch is that the designers are based in Southern California, a region renowned for its longboarding and surf culture.
That certainly shows in the board's design and performance.
Supreme Quality
The quality of this Magneto board can be seen in its construction and material choice. Crafted with a blend of bamboo and fiberglass, the deck offers a unique combination of flexibility and strength.
At the same time, the 7-inch gravity-cast aluminum trucks with a 50-degree kingpin angle make it incredibly maneuverable.
A Powerhouse of Performance
I've tested this longboard on various terrains and conditions, and it has always held up remarkably well. Its 70mm polyurethane wheels roll smoothly, making rides more enjoyable, even on rougher surfaces.
The high-specification fiberglass and bamboo deck offers enough flex for an exciting ride. At the same time, the 42-inch length and 9-inch width give plenty of foot space for comfortable carving and cruising.
However, the only issue I saw was the mediocre bearings. You might need to loosen or replace the bearings for the ultimate riding experience.
Standout Features
The thoughtful blend of aesthetics and functionality sets the Magneto Longboard apart from its competitors.
The deck, laser etched with eye-catching graphics, has a pleasing varnished bamboo finish, while the clear epoxy sanded top adds to its premium looks.
Moreover, the drop-through truck design results in a lower center of gravity for a smoother, more stable ride.
Pros:
High-quality materials ensure durability.
Excellent design for both cruising and carving.
Affordable compared to similar quality boards.
Cons:
Bearings need to be replaced to enhance performance
In my experience, the Magneto Bamboo Carbon Fiber Longboard has been a joy to ride. From its smooth cruising capabilities to its head-turning design, this longboard delivers a riding experience that is hard to match.
Magneto Carbon Fiber Longboard
Stepping on the Magneto Carbon Fiber Longboard for the first time, I felt an immediate connection.
Its blend of maple wood, fiberglass, and carbon fiber caught my attention, and the promise of high-speed performance intrigued me.
Quality
The Magneto Carbon Fiber Longboard stands as a testament to high-quality craftsmanship. It's a product of a hybrid construction of maple wood, fiberglass, and 3K carbon fiber weave.
This combination results in a board that is robust, sturdy, and impressively lightweight.
The use of such premium materials is evident in the smoothness of the ride, reducing road noise and vibrations significantly.
Performance
This is where the Magneto Carbon Fiber Longboard truly shines. The board's unique features, such as the W-concavity and recessed truck mounts, play a crucial role in its performance.
The W-concavity design helps to lock your feet into the deck while bombing hills and the recessed truck mounts effectively lower your center of gravity while riding, increasing sliding performance.
Even at high speeds, the board's stability is commendable. However, your longboard might get wheel bites during aggressive sharp turns.
Pros:
Expertly designed for maximum performance.
High-quality materials for a sturdy and lightweight board.
Unique design features that enhance speed and stability.
Cons:
Wheel bites issue during sharp turns
Magneto Bamboo Hana Twin Longboard
The Magneto 42-Inch Hana Twin Longboard can be your perfect board for an all-around skating experience.
This longboard shines with its multipurpose usage, unrivaled stability, and extraordinary durability. Truly a go-to choice for pros and beginners alike.
Quality
Regarding quality, the Hana Twin Longboard plays in the big leagues. Crafted from robust bamboo, this board possesses the right balance of flexibility and strength.
Underneath that bamboo exterior lies a tough-as-nails maple core that seriously amplifies its longevity.
So, not only does it deliver top-notch performance, but it also promises to stay with you for the long haul.
Performance
Ready to glide smoothly on any surface? The Magneto Hana Twin longboard is engineered for that!
With its Paris-style trucks, it offers the smoothness of a silk ride, giving you the sensation of skating on the most effortless terrain.
Coupled with a spacious 42-inch deck, 32-inch wheelbase, and 70-mm wheels, your stability on this board is top-tier.
The cutout shape further enhances carving capabilities, enabling sharper turns and minimizing wheel bites.
However, not everything is perfect. The bearings need more frequent oiling compared to other longboards on the list.
Pros:
Enables sharp turns and smooth rides.
Easy storage due to its compact size.
Built with sturdy, long-lasting materials.
Broad deck and wheels for improved stability and smoothness.
Cons:
Bearings might require frequent oiling or greasing.
In short, the Magneto Hana Twin Longboard is an all-rounder that caters to your every skating need, from cruising to carving.
It might need a bit more care with its bearings, but it makes up for its top-notch performance, robust construction, and multi-skilled versatility.
Also, Check:
Are Magneto Longboards Good?
Yes, Magneto Longboards are good. They offer excellent value for money, being durably constructed, versatile, and affordable.
From the standpoint of quality, Magneto Longboards are undoubtedly impressive.
They boast high-grade construction materials such as bamboo and maple wood, which bring a fine balance of flexibility and robustness.
These longboards are designed to take on substantial wear and tear, ensuring a long lifespan for your ride.
However, just like with any product, they aren't perfect. If you're a professional rider looking for top-tier hardware, such as premium bearings or specialty trucks, you might find Magneto's stock components a bit lacking. You might also find the designs less varied if you're after something extraordinarily unique.
Performance-wise, Magneto excels. With a focus on creating boards that deliver stability and smoothness, Magneto Longboards cater to a broad range of riders, from beginners to pros.
Whether you're into cruising, carving, or downhill racing, there's likely a Magneto longboard tailored to your needs.
While the brand might not offer the most cutting-edge designs or the highest-end components, it's worth remembering that these boards are very competitively priced. You're getting a sturdy, reliable longboard at a price that won't break the bank.
Final Words
As we wrap up this review, it's safe to say Magneto Longboards packs a punch for high-quality, affordable, and performance-driven boards.
There's a board for every rider, whether you're a novice or seasoned professional, each uniquely designed to enhance your longboarding experience.
Despite minor hiccups like the occasional maintenance or a desire for more design diversity, the quality and value offered by Magneto Longboards are hard to ignore.
They're your trusty companions for a thrilling, smooth, memorable ride.
In short, Magneto Longboards are worth considering if you're seeking a balance of quality, performance, and affordability. They offer a strong product line catering to various skating styles and user skills.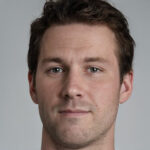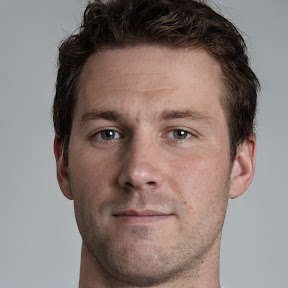 As the Lead Editor and Author at WorstBrands, Christopher Evans has earned a reputation for fearlessly honest brand reviews. Beyond his professional expertise, he takes immense pride in being a devoted father and embraces his insatiable wanderlust. With a passion for travel, Christopher's adventures influence his unique perspective on brands and their impact. His captivating writing not only guides consumers but also offers invaluable insights to companies looking to improve their products and services.