WorstBrands.com is a participant in the Amazon Services LLC Associates Program, an affiliate advertising program designed to provide a means for sites to earn advertising fees by advertising and linking to Amazon.com
Longboarding can be a fun and engaging activity if you have the right boarding brand under your feet.
Only the top brand will be able to provide you with the maximum joy of riding around the town.
So, spending your time and energy researching the longboard brands is always important to select the most suitable option according to your riding skills.
Reading a lot of best longboard brand reviews as a new rider might be confusing. But, if you're still stuck, this Retrospec Longboards review can help you.
You could be seeing this brand's name for the first time. But it is a top choice for many riders. This company initially started as a bicycle maker.
However, it has recently joined the longboard market and will be a top-selling brand in 2023.
Keep reading our review on the Retrospec longboards to find out their top boards for riding.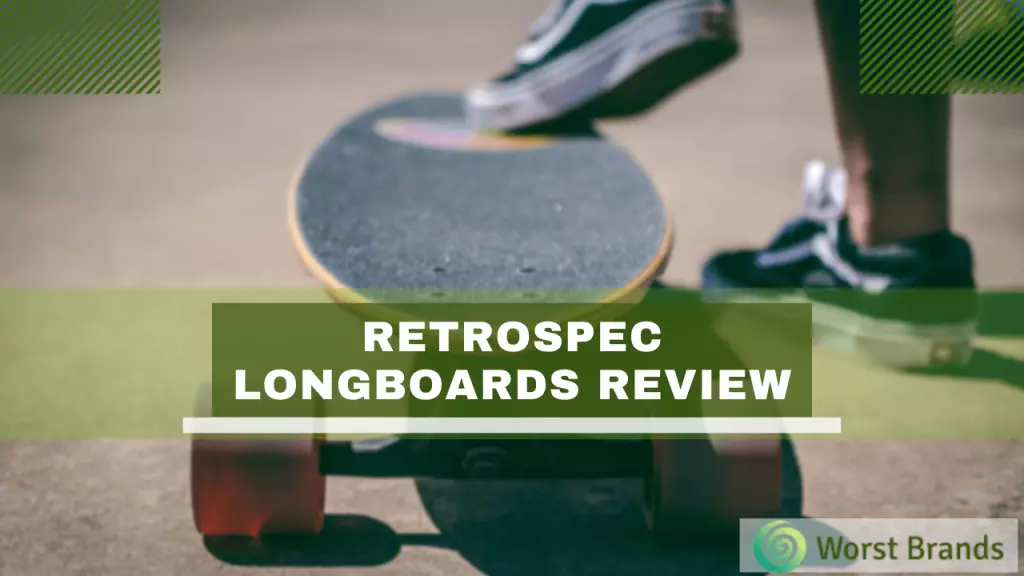 Also Read: Worst Longboards
Retrospec Longboards Review
To make an unbiased Retrospec longboards review, we have also got the feedback of various riders, from beginners to experts who are using this brand.
1. Retrospec Zed Bamboo Longboard Review
Let's start with Retrospec Zed Bamboo Longboard. It is one of the best-selling longboards among beginners and intermediate riders.
This board is the best combination of price and quality. There are 2 styles of this board: the Cruiser and the Pintail.
Retrospec Cruiser Zed is a handcrafted longboard created in Los Angeles using natural materials.
The board is made of sustainable bamboo and has a beautiful vintage appearance.
Zed Cruiser Style:
The longboard comes with a 44 inches quality bamboo and 8 -ply maple deck in the cruiser style, which is a massive board size. The deck is 9.5 inches wide.
You will have enough space for foot placement on this board, regardless of the rider's size. The maximum weight capacity of the board is 220 pounds.
Since the deck of board is massive, carrying this board along with you can be a challenging task.
If we talk about the quality of other components, they are also top-notch.
The board is equipped with 7 inches long Aluminum reverse kingpin trucks that are extremely responsive.
Moreover, the ABEC-7 bearing of the board delivers high speed while cruising.
The wheels are 70×50 mm in diameter, which is large and broad. However, the wheels are a little stiff, causing some disturbance while riding at fast speeds.
While interviewing the beginners and intermediate riders, they made no claims about the wheel's toughness.
You can have multiple color options, such as Pewter Pointe, Aqua Fishtail, and Bondi Blue.
Zed Pintail Style:
The length of this board is a bit shorter than the cruiser one. Its deck is 41 inches long. Also, the shape of the deck is a little different.
This may not be a suitable choice for heavier riders. Apart from the length, the Zed pintail longboard has the same qualities as the Zed cruiser longboard.
The best thing about the Retrospec Cruiser Zed Bamboo longboards is that they are ready to ride right out of the box.
However, it would be preferable if you checked the truck and tightened the bolts if needed.
Similar Blogs:
2. Retrospec Tidal: 41-inch Drop-Down Longboard Review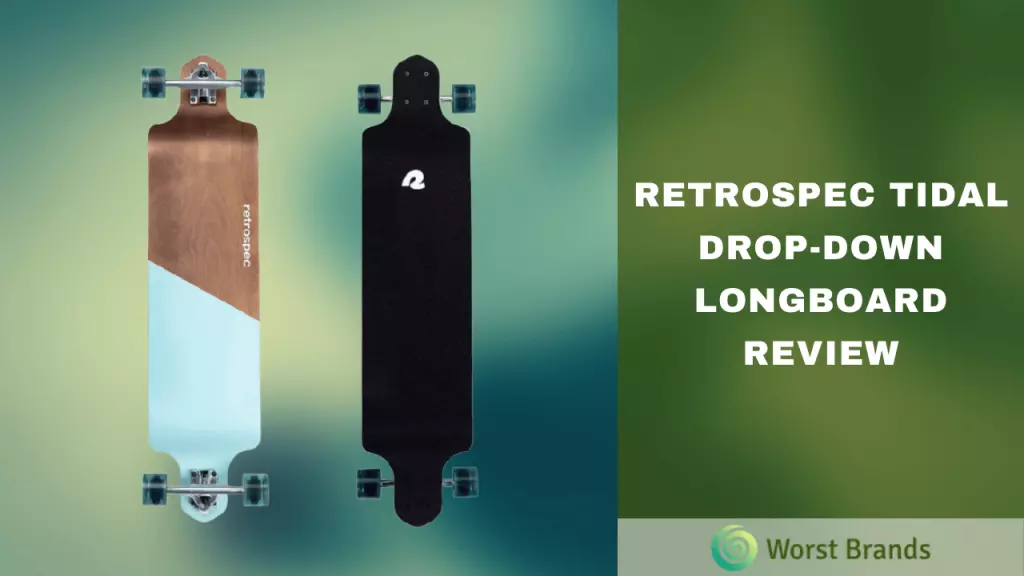 Let's take a look at the Retrospec Tidal longboard now. If you like to ride down hills while having a quick response from the board, this might be the best choice for you.
Retrospec designed this board to give riders better agility and control when riding downhills.
Construction
Retrospec and the tidal longboard are popular for making high-quality longboards at affordable prices.
The deck of the board measures 41 inches long and 9.5 inches wide. It is made of Canadian Maple wood to ensure its high quality.
Because the board is made entirely of maple, it is highly sturdy and long-lasting.
Moreover, the deck is layered with OS780 grip tape, which is incredibly grippy. When cruising, it allows you to maintain a stable position.
Shape & Design:
Its symmetrical drop through the design improves balance and push power while lowering the risk of wheel bite during carving on the board.
Like its other models, the deck is wider and longer, allowing you to comfortably place your feet on the board. The build quality is sturdy and can sustain 220 pounds of weight.
Wheels & Trucks:
Retrospec's Tidal has tough 70 x 51 mm PU wheels with an 85A hardness rating. Due to the extra toughness of the wheels, cruising on tight turns may need a bit more work.
The 180mm responsive and smooth reverse kingpin trucks with ABEC-7 bearings are designed to give you a safe yet exciting ride.
The Tidal longboard with a drop-down deck makes it much easier to kick sideways.
When riding straight, it provides a more steady ride. It is especially good for super-fast surfing and sliding.
3. Retrospec Rift: 41 inch Drop Through Longboard Review
The last one on our list of the Retrospec longboards review is the Retrospec Rift. It is a classical retro surf-style board.
Rift is a fast board that can be used for carving, commuting, cruising, and downhill riding.
Many young riders prefer this board since it allows them to travel at high speed anywhere they want. Let's take a closer look at this board to find out why it is so special.
Construction:
This board's deck is composed of 8-ply Canadian Maple wood. The deck is 41 inches long and 9.5 inches wide.
A layer of highly grippy and rough 80AB grip tape is applied to the deck to give you complete control over your ride.
Shape & Design:
The shape and design of the board guarantee more speedy rides while providing complete stability and control on the ride.
The drop-through design lowers the longboard's center of gravity, making it seem more stable and pleasant to ride around the town.
Since the deck size is large, it allows you more room for foot placement on the board and ensures a more stable ride. It can also support up to 220 pounds of weight.
Moreover, the board comes in various designs and colors to ensure that you stand out when riding.
Wheels & Trucks:
The Rift Drop-through's 70 x 50 mm PU wheels have a hardness rating of 78A, which is a bit wider than usual.
These soft wheels' ABEC-7 stainless steel bearings give maximum shock absorption and stability. So, this is best for traveling as it will not make you tired.
Thanks to the 180mm reverse kingpin trucks with quality ABEC 7 stainless steel bearings, your ride will be smooth.
You will get a perfect combination of soft wheels and trucks that make traveling easier on any road in town on this board.
Frequently Asked Questions
Does Retrospec have good longboards?
Yes, the Retrospec longboards will be popular among young riders in 2022. It is a top choice for beginners as you can get a high-quality board at an affordable price. Initially, the company started with a bicycle business. But now, they are making top-quality longboards that can make your riding experience memorable and enjoyable.
What is the weight limit of Retrospec longboards?
The maximum weight limit of the Retrospec longboards is 220 pounds. It is an official limit set by a company. Any rider who weighs more than 220 pounds will be at risk while riding on the board.
Do Retrospec Boards come fully assembled?
Yes, the Retrospec longboards come fully assembled. You can start riding the board right out of the box. However, it is better to check the tightness of the trucks and wheels before riding.
Final Words
The Retrospec Longboards are the perfect combination of low cost and good quality. In short, you will not be disappointed after riding on these longboards.
So, which one should you get?
The Retrospec Cruiser ZED Bamboo Longboard is a durable board with a beautiful design, great control, and high speed, and it comes pre-assembled.
If carrying a longboard is not an issue, it is a decent option for beginners and advanced riders.
The Retrospec Rift Drop-Through Longboard is a good option for beginners.
But, the Retrospec Tidal Drop-Down Longboard is only suitable for expert riders, and it may be tough to ride for beginners.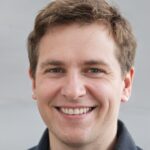 Steven Settles is a professional content writer with over 7 years of experience in writing for different niches, including brand reviews, technology, fitness, and more.
Currently, he is working as a content writer for WorstBrands, where he provides insightful reviews of different products, including home appliances, outdoor gear, fashion, and kitchen products. In his free time, Steven enjoys traveling and exploring new places.